Does Simple Path Financial have an impact on my credit? This financial services company was established in 2021 and provides a variety of services to assist individuals and households in achieving their financial objectives. It provides a combination of financial planning, investment management, and debt management services to help people accomplish their short and long-term financial objectives. Take a look at our detailed review of Simple Path Financial.
Simple Path Financial provides a variety of services, like budgeting and cash flow management, retirement planning, investment planning, debt management, debt consolidation and tax planning. They also offer a large selection of financial products, like mutual funds, stocks and bonds, annuities and life insurance. Through their online platform, customers can view their account and financial information.
Simple Path Financial and credit scores
When obtaining a loan, a person's credit score is a major factor in deciding whether they are qualified. Credit scores are a numerical indication of a person's financial reliability and capability to handle debt. It is important to comprehend the impact of your credit score on loan qualification and the necessary credit score criteria.
Simple Path Financial is an organization committed to aiding those with subpar credit ratings by offering loans. They are cognizant that not everyone has an ideal credit score, and their objective is to give a straightforward route to financial stability.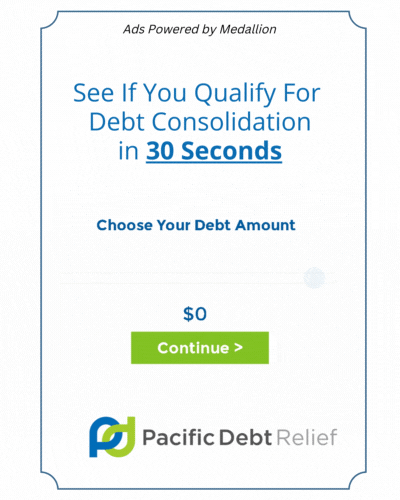 Your credit score is calculated based on several elements, such as payment history, credit utilization, and the duration of credit history. Payment history has the greatest influence, making up to 35% of the score. It is essential to pay bills promptly, as a single late payment can significantly affect your credit score. Credit utilization is also a major factor, as it shows how much of your available credit is being utilized. Lastly, the length of your credit history is taken into consideration, as it demonstrates lenders that you are responsible with money over a longer term.
Credit score minimums
Credit scores are a key factor in determining loan eligibility. Usually, a credit score of 650 is the lowest score lenders will accept. Nonetheless, this can depend on the loan and the lender. For instance, Simple Path Financial has a lower requirement of 550, making them a great option for those with bad credit scores.
Simple Path Financial is aware of how essential credit ratings are and is committed to creating an easy way to financial autonomy. They provide loans to those with low credit ratings and collaborate with customers with credit card debt to make sure they are receiving the best loan agreement possible. If you need a loan but are worried about your credit score, Simple Path Financial could be the perfect choice.
How to apply For a loan with Simple path Financial
The process of obtaining a personal loan can be intimidating, especially if you are unsure of where to begin. Fortunately, Simple Path Financial is available to assist. Applying for a personal loan is easy with a few basic steps and you can quickly obtain the funds that you require.
Getting a personal loan: steps to follow
In order to start the application process, you need to fill out an online form. This will require you to provide certain details such as your name, address, and earnings. Additionally, you must answer some queries regarding your financial history and the amount of the loan you are applying for. After submitting the form, you will be able to move onto the next phase.
You must submit evidence to demonstrate that you qualify for the loan. This could be in the form of wage slips, bank records, or other paperwork. After you have submitted all of the necessary documents, Simple Path Financial will assess your application and decide whether you fulfil their requirements for the loan.
After your request is approved, Simple Path Financial will get in touch with you to go over the details of the loan. This will include the rate of interest, the payment plan, and any other applicable fees. When you agree to the terms and conditions of the loan, the funds will be deposited into your bank account.
Scores affected by loan applications
It is essential to recognize that taking out a loan could have an effect on your credit rating. A loan request may show up as an inquiry on your credit report and can affect your credit score. Nonetheless, if you make your payments on time, it can also aid you in constructing a positive credit background.
Obtaining a personal loan through Simple Path Financial is a hassle-free procedure. Heed the instructions provided and you can promptly submit an application to a personal loan provider, and obtain the funds you need.
Options for debt consolidation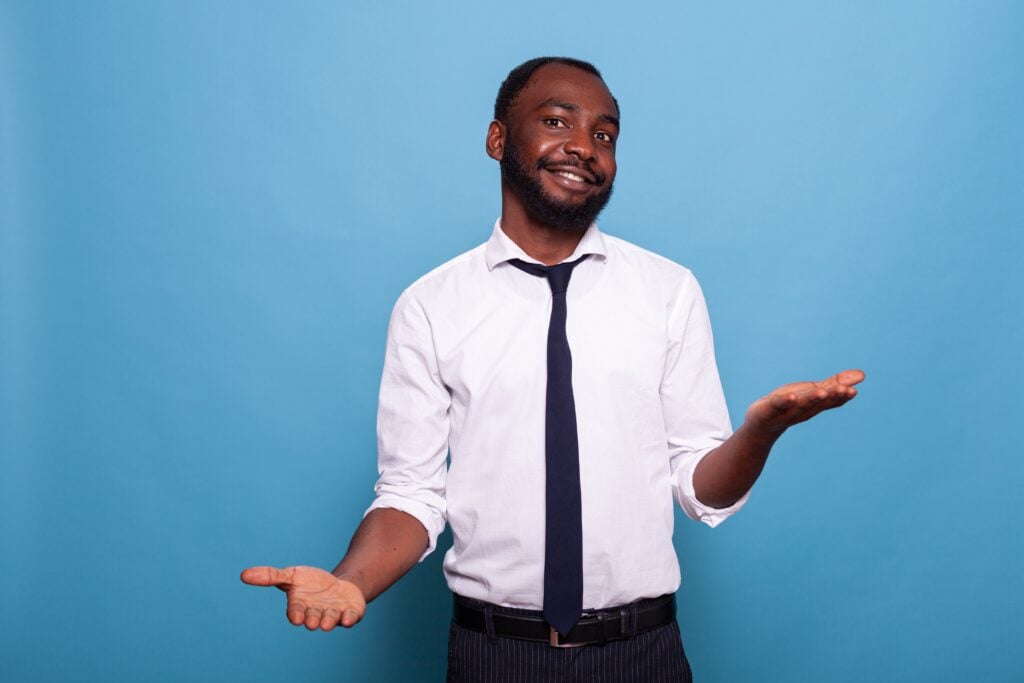 Debt can cause a lot of anxiety, and it can be tough to comprehend what choices are offered to manage it. Fortunately, there are plenty of debt consolidation options that can make it easier to manage.
Debt consolidation loans are quite popular when it comes to consolidating debt. This involves securing a loan to cover all current debt, and from there, only one payment is necessary each month. The benefit of this is that it can lower the interest rate, resulting in savings over time.
An alternate solution is a debt management plan. When you work with a credit counselor, they will help you come up with a budget and a payment plan that works with your financial circumstances. This plan may also allow you to consolidate your debt, lessening your interest rate and helping you save money in the future.
Ultimately, debt consolidation plans exist. These plans strive to combine all of your outstanding debts into a single payment. This can be beneficial if you have a few debts and would like to make matters easier by making only one payment.
Debt consolidation is a great tool for getting out of debt and regaining financial stability. You should take the time to weigh all of your options and select the one that is best for you and your finances.
Rates and offers for loans
Simple Path Financial is an attractive option for those searching for a loan with a competitive rate. They have some of the most competitive interest rates out there, making them a great choice for people trying to save on their loans. Their low rates give borrowers the chance to pay less for interest and get out of debt quicker.
Considering interest rates is essential when it comes to borrowing money, since lower rates mean paying less and repaying quicker. Simple Path Financial offers some of the lowest interest rates out there, making them a great option for people who want to save on their loans.
Comparing personal loans
When looking for a personal loan, it is important to compare the interest rates and terms of various lenders. Simple Path Financial is a great choice as they offer competitive rates and loan terms, as well as flexible repayment plans to suit individual needs.
Apart from providing debt consolidation loans with low interest rates, Simple Path Financial also offers useful tools and resources to their customers. They have advice available for those who need assistance with budgeting and financial planning, in addition to educational materials and resources for those wanting to increase their knowledge about personal financial matters.
In conclusion, Simple Path Financial is an excellent choice for anyone wanting to reduce the cost of their loans. They offer competitive interest rates and adjustable repayment plans, giving borrowers the opportunity to save money, clear their debts more quickly, and construct a sounder financial standing.
Customer reviews and reputation
Simple Path Financial is a reliable financial services company with a broad selection of offerings, such as debt consolidation and business loans. Established in 2021, it has already gained a reputation for providing sound financial advice and assistance.
Trustpilot Ratings
The reviews of Simple Path Financial on Trustpilot are highly favorable, with an incredible 4.7 out of 5 stars rating and no negative reviews. Customers are full of praise for the company's helpful customer service representatives, competitive rates, and the convenience of doing business with them. People are also thankful for their dedication to finding the best financial option for their particular situation
BBB Review
The Better Business Bureau (BBB) has given Simple Path Financial an A+ rating based on customer reviews. People have been delighted with the company's promptness in responding to inquiries and the quality of services offered. Several customers have expressed their appreciation for the helpful advice and support that Simple Path Financial has provided.
Simple Path Financial has established a positive standing with its clients. Their promise to offer the finest financial services and their devotion to customer service have earned them great reviews on Trustpilot and the BBB. If you are in search of financial assistance, Simple Path Financial is a great option.
Risks and legitimacy
Simple Path Financial is a finance firm that offers unsecured personal loans to give people quick access to money. However, it is important to check if the company is genuine and if there are any risks associated with their services. In this article, we will evaluate Simple Path Financial's trustworthiness and the potential risks of unsecured personal loans.
In order to determine the validity of Simple Path Financial, it is necessary to examine their background and history. This company is a certified business in the US and has been operational since 2013. In addition, they are associated with the Association of Professional Financial Advisers and the American Financial Services Association, which demonstrate their strong commitment to providing reliable services and following ethical lending practices.
Unsecured personal loans and their impact on credit
Unsecured personal loans can have a negative impact on an individual's credit score if payments are not made on time. If a loan is not paid back, the lender could take legal action to collect the debt.
In conclusion, Simple Path Financial looks to be a legitimate financial institution that provides unsecured personal loans. It is crucial to be aware of the associated risks of these types of loans, including the influence on a borrower's credit score. It is vital to conduct your own research and make an educated choice before taking out an unsecured loan.
Company referrals for debt settlement
For those having a hard time with debt, debt settlement companies may be a great resource. These businesses let you talk with creditors to lessen the amount you owe. There are several referral services that can assist you in selecting a trustworthy debt settlement company.
A loan referral service is an invaluable asset for anyone searching for the ideal debt relief option. Such a service can provide borrowers with reviews from customers, details about the services offered, and contact information for a variety of debt settlement companies. This can help them make an informed decision about which company is best suited to their financial needs.
The benefits and drawbacks of debt settlement companies
Despite their benefits, working with debt settlement companies has some drawbacks. Primarily, the cost of their services can be high. Furthermore, these companies may not be able to negotiate with every creditor, meaning you may still need to pay some of your debt.
It is important to look into debt settlement companies for individuals with financial troubles. Make sure to find a dependable one by utilizing a loan referral service. Doing so can help you find the correct debt settlement service for your needs, allowing you to get out of debt and back in control.
Final thoughts – Will Simple Path Financial Hurt My Credit?
Researching Simple Path Financial, understanding the services available, and reading customer reviews are great ways to assess the potential impact of their services on your credit. It is vital to weigh the risks and benefits of using Simple Path Financial services to make sure they are a good fit for your credit situation. Making a well-informed decision based on your credit situation will help you make the most of the services Simple Path Financial provides.