Credit9 Lending is a loan company that provides convenient and tailored financial services to customers seeking personal loans and debt consolidation solutions. With three distinct websites, Credit9.com, Apply.credit9.com, and Loans.credit9.com, customers can easily explore and evaluate the various loan products and services offered, such as home loans, auto loans, student loans, and more. Credit9 Lending is committed to providing its customers with professional, friendly, and transparent services, allowing them to make sound and informed financial and business decisions.
An Overview Of Credit9's Lending
Credit9 Lending is an increasingly popular lending service that is worth considering when it comes to taking out a loan. They specialize in providing loans for people with less-than-perfect credit, making them a great choice for those who may have difficulty finding financing from traditional lenders. They also offer competitive interest rates and a commitment to customer service, making them a reliable option when you need access to funds. With Credit9 Lending, you can expect a fast, stress-free process and a loan tailored to fit your specific needs. Whether you're looking for a short-term loan or a more long-term solution, Credit9 Lending is a great option to consider.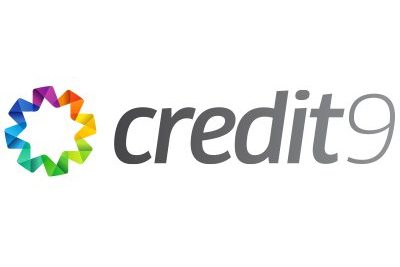 We looked through their website and read their terms and conditions, and there were some interesting and helpful things that we wanted to share with you. Here are some of the highlights:
APRs range from 4.99% to 24%.
Cross River Bank makes all loans available through Credit9 LLC.
Credit9, LLC is a Delaware Limited Liability Company.
There is an origination fee of 2.5%.
Loans with low-interest rates or higher than $35,000 are likely to be brokered.
The loan amount, APR amount, and terms a customer qualifies for may vary based on credit determination and state law.
Check the Credit9 licensing page, to find your interest rate in your State.
Credit9 Lending: What Is It?
Credit9 Lending is a trustworthy lender that offers a variety of financial services to both consumers and businesses. They have an impressive A+ rating from the Better Business Bureau (BBB) and are licensed by the Department of Financial Protection and Innovation LLC (DFPI), ensuring that customers are offered dependable and secure financial services. Their services are designed to meet the individual needs of customers, making them a great option for anyone in need of financial assistance.
Credit9 Lending was founded in 2021 and has already established a strong reputation. According to data from September 5, 2022, they have a 4.5 customer rating with the BBB, with no reviews, an average of 1,413 customer reviews, and 37 complaints in the last 3 years. This impressive record shows that Credit9 Lending is committed to providing quality services and excellent customer service. The low number of complaints is a testament to their commitment to customer satisfaction.
Credit9 Holdco Inc (formerly known as Credit9 LLC) is a financial services company headquartered in Irvine, CA. The company provides a wide range of services, including loan origination and refinancing, debt consolidation, and credit counseling. They also have affiliates, Americor and Fast Loans Funding, which offer additional services. To get in touch with Credit9 Holdco Inc for more information, you can call them at (800) 291-0172.
Credit9 Lending: How Does It Work?
A personal loan could be a great solution if you're looking for some extra cash. It's a loan that gives you a lump sum of money upfront, which you can use for anything you need or save up. Then, you'll need to pay back the loan plus interest in monthly installments over a period of time. This makes personal loans a great option when you need some additional financial assistance for unexpected expenses or large purchases. With this type of loan, you can easily get the help you need without having to worry about the long-term consequences.
Credit9 is a financial institution that makes it easier for individuals to get the financial assistance they need. They specialize in personal loans and debt consolidation loans, offering competitive interest rates and a straightforward application process. The company provides support throughout the process, from approval to loan terms that are tailored to each individual's financial situation. Credit9 is the perfect solution for those looking for financial peace of mind.
Credit9 is a great option for those looking for personal loans or debt consolidation loans. They provide debt relief services, but without a debt settlement program or debt payoff planning. Credit9 has minimum loan amounts that are accessible to a wide range of borrowers and they place a high value on timely payments. Their loan documents are simple and straightforward, making them easy to navigate. All in all, Credit9 is a reliable and trustworthy option for those needing a loan or a debt consolidation loan.
How Much Does Credit9 Lending Charge?
Credit9 offers interest rates ranging from 4.99% all the way up to 24%, with an origination fee of 2.5%
Their most common fees include the interest rate, origination fees, and late fees. Interest is charged periodically on the principal loan amount and can be calculated at a fixed or variable rate.
Origination fees are typically flat fees and are charged to cover the cost of processing the loan.
Late fees are charged if the borrower fails to make a payment on the loan by the due date.
Credit 9's fees are transparent and explained clearly before a borrower takes out the loan so that borrowers can make informed decisions about their loan.
What Is The Impact Of Credit9 Lending On Your Credit Score?
When taking out a loan, it's important to understand how your credit score can be affected. Before you commit to a loan, the lender will usually carry out a soft credit check to give you an idea of the loan terms and interest rates you could qualify for. This won't have any effect on your credit score. However, if you decide to proceed with the loan application, the lender will need to do a hard credit inquiry. This inquiry will provide a full view of your credit history and offer you the final rates for the loan, but it will also lower your credit score. It's important to weigh up the pros and cons of taking out a loan and be aware of the impact it will have on your credit score.
Credit9 Lending Reviews By The BBB
There have been 36 complaints against Credit9 in the last three years, eight of which have been closed in the last year. They have an A+ rating from the Better Business Bureau.
Credit9 Lending: How Do I Qualify?
You must meet the following criteria to be eligible to qualify for a personal loan from Credit9 Lending:
Be 18 years old or older.
Be a U.S. citizen or a permanent resident.
Have a checking or savings bank account in your name.
Have a steady source of income.
Have a valid phone number and email address.
The loan approval process can vary greatly depending on a variety of factors. Credit determination, state law, and other documents requested can all play a role in the approval process. Loan terms will also differ depending on the applicant's credit score, income, and other criteria. It is important to be aware of the terms and conditions of each loan before you apply, so you can be sure that the loan is the best fit for your own life situation.
Credit9 Lending FAQs
How do I pay Credit9 Lending?
The payment method to accept your money is through ACH deposits (Automated Clearing House). If your request is approved by 4:30 pm CT Monday-Friday, your funds will generally be deposited the next business day.
Who is Credit9 Lending affiliated with?
Fast Loans Funding is a debt resolution company affiliated with Credit9 Lending.
How do I cancel my Credit9 Lending personal loan?
It is important to think carefully and informed decisions before applying for a personal loan. Once the funds have been transferred to your account, you cannot undo the transaction or cancel it. It is best to ensure that you are confident in the decision you are making before applying for a loan so that you do not have to deal with any unnecessary cancellations or changes to your account later on. Taking the time to consider your options and make sure you are comfortable with your choice is the best way to avoid any issues with your loan.
Is Credit 9 Lending a debt settlement company?
No, Credit9 Lending is not a debt settlement company. They only offer personal loans.
Debt settlement companies can help reduce your debt by negotiating down payments with creditors on your behalf. It is worth exploring, but remember it is not a freeway out and you must be able to afford the new agreed-upon amount.
Will Credit9 Hurt My Credit?
Credit9 can be a great tool for those who have good credit scores and are looking to consolidate their debt. It can help streamline the repayment process and make it easier to manage your credit card debt together. However, if your credit score is below 650, Credit9 won't be able to provide you with a loan, and so it won't be able to help you. Ultimately, whether Credit9 will hurt your credit depends on your current credit score and specific financial situation.
What is an unsecured personal loan?
Unsecured personal loans are a great option for those who don't have assets to use as collateral. Interest rates depend on credit history and market rates, and they usually have higher interest rates than secured business loans, for example, but they don't require any security deposits or risk to your assets.
What is a debt consolidation loan?
Debt can be a heavy financial burden, especially when multiple high-interest debts are involved. Debt consolidation can be a useful solution in this situation, as it combines all of your debts into one payment. This payment is often at a lower interest rate than the original debts, making it easier to manage and ultimately pay off the debt. Debt consolidation is a great way to get your finances back on track and to make sure you are no longer burdened by debt.
In Conclusion, Is Credit9 Lending Legit?
Credit 9 Lending is a company that has been around for 9 years and offers unsecured personal loans in 18 states. They have an A+ rating with the BBB, but customer reviews online are mixed. Before taking out a loan, it's important to understand the different types of loans available, as well as the interest rates and repayment plans. Reading customer reviews is a great way to make sure you're not taking out a loan that you can't afford. If you've had any experience with Credit9.com Lending, don't hesitate to share it in the comments below. Your personal experience could help others decide whether or not to work with this company.
Credit 9 Lending
Credit 9 Lending Review
They've been in business for 9 years and offer loans in 18 states. They've earned an A+ rating from the Better Business Bureau, but customer reviews are mixed. Some customers have had a great experience, while others haven't.