Credit9 Lending offers a range of personal loans and debt consolidation choices through their three websites, namely Credit9.com, Apply.credit9.com, and Loans.credit9.com.
With so many lenders to choose from, it can be challenging to determine the best option for obtaining a loan. Credit9 Lending has recently gained popularity, but is it the ideal choice for your needs? To make an informed decision, let's examine their offerings more closely.

We discovered some noteworthy information on their website and in their terms and conditions after conducting research, and we would like to highlight a few of them.
Cross River Bank makes all loans available through Credit9 LLC.
Credit9, LLC is a Delaware Limited Liability Company.
APRs range from 4.99% to 24%.
There is an origination fee of 2.5%.
The loan amount, APR amount, and terms a customer qualifies for may vary based on credit determination and state law.
Loans with low-interest rates or higher than $35,000 are likely to be brokered.
Visit the Credit9 licensing webpage to discover the interest rate applicable to your State.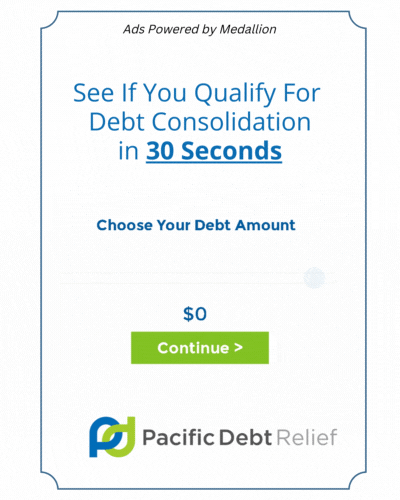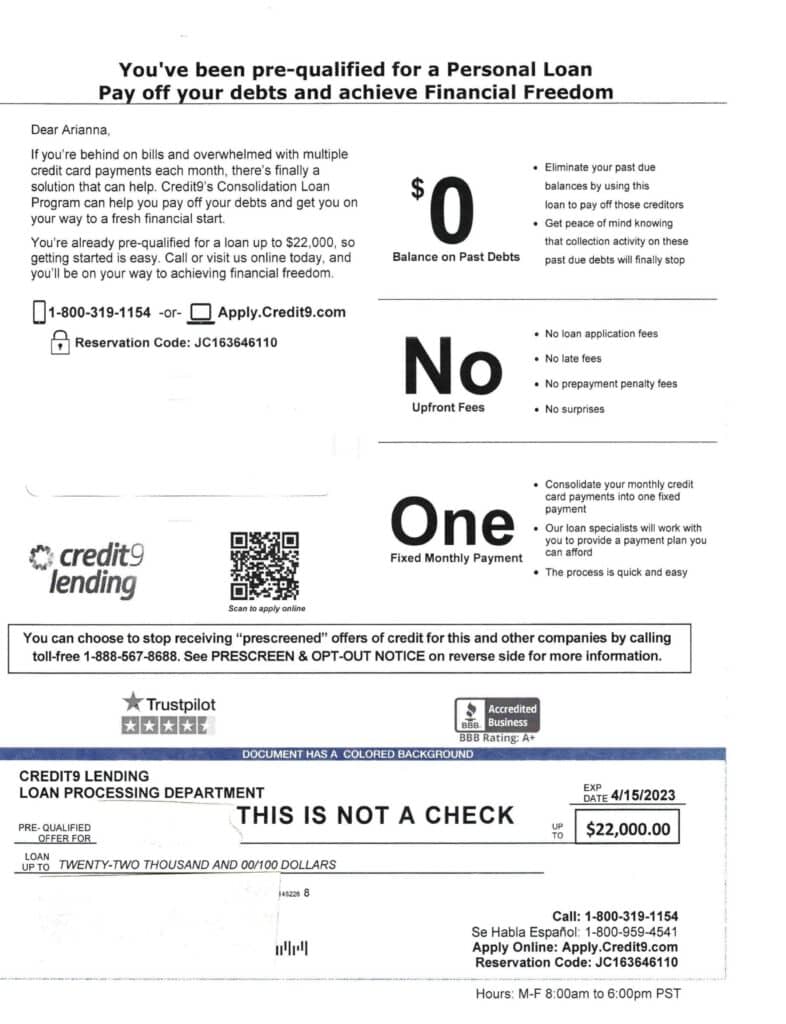 Credit9 Lending: What Is It?
Credit9 Lending provides a range of financial services to individuals and companies and has received an A rating from the Better Business Bureau (BBB). They are also licensed by the Department of Financial Protection and Innovation LLC (DFPI).
Established in 2021, Credit9 Lending presently holds a customer rating of 4.5 with the BBB, based on 1,413 customer reviews and 37 complaints in the past 3 years, as of September 5, 2022.
The business is based in Irvine, CA and has affiliates known as Americor and Fast Loans Funding. They also operate under the name Credit9 Holdco Inc and can be reached at (800) 291-0172 for further details.
How Does This Company Work?
If you require additional funds, a personal loan may be a beneficial option. This type of loan grants you a one-time payment that can be utilized for any purpose. You will then repay the borrowed amount with interest in monthly installments for a designated period. Personal loans are an excellent choice when unexpected expenditures or significant acquisitions necessitate financial support.
Credit9 is a financial organization that focuses on providing personal loans and debt consolidation loans. Their interest rates are competitive and their application process is simple. They customize loan terms and approval based on the unique financial circumstances of each individual.
Credit9 offers debt relief services that do not involve a debt settlement program or debt payoff planning, which can aid borrowers in managing their finances more efficiently. The company provides reasonable minimum loan amounts, allowing a diverse group of borrowers to access their loans. Credit9 prioritizes timely loan payments and motivates borrowers to pay off their debts promptly. In summary, Credit9 is a trustworthy funding option for individuals seeking personal or debt consolidation loans, with straightforward and uncomplicated loan agreements.
How Much Does It Cost?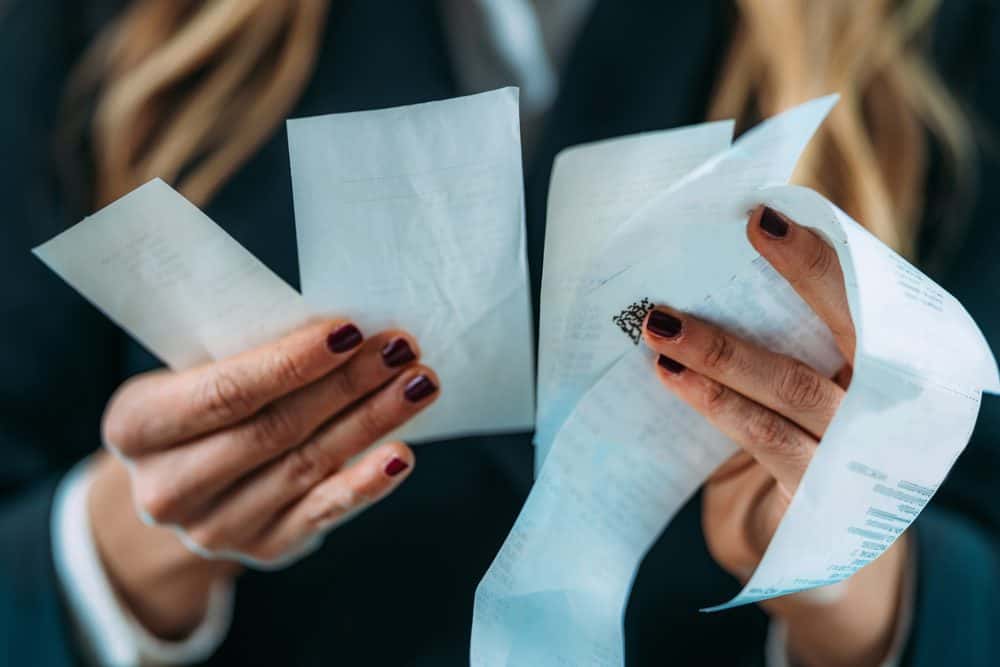 Credit9 provides interest rates ranging from 4.99% to 24%, with an additional origination fee of 2.5%.
The following fees are typically found in personal loans:
Interest
Origination fees
Late fees
What Is The Impact On my credit score?
It's important to comprehend the loan process and the potential impact on your credit score before applying for a loan. Initially, lenders conduct a soft credit check to determine the interest rates and loan terms you may be eligible for, which does not affect your credit score. However, if you choose to proceed with the loan application, a hard credit inquiry is necessary for the lender to gather a complete picture of your credit history and provide you with final rates. These hard inquiries can lower your credit score.
BBB Rating & Reviews
Credit9 has an A rating from the BBB and has had 36 complaints over the past three years, with 8 of them being resolved within the last year.
Here are some Credit9 Lending BBB reviews:
Laurie H 08/30/2022
Gines M 08/29/2022
Initial Complaint 11/04/2022
Complaint Type: Problems with Product/ServiceStatus: AnsweredMore info
Initial Complaint 10/28/2022
Complaint Type: Advertising/Sales IssuesStatus: AnsweredMore info
FAQs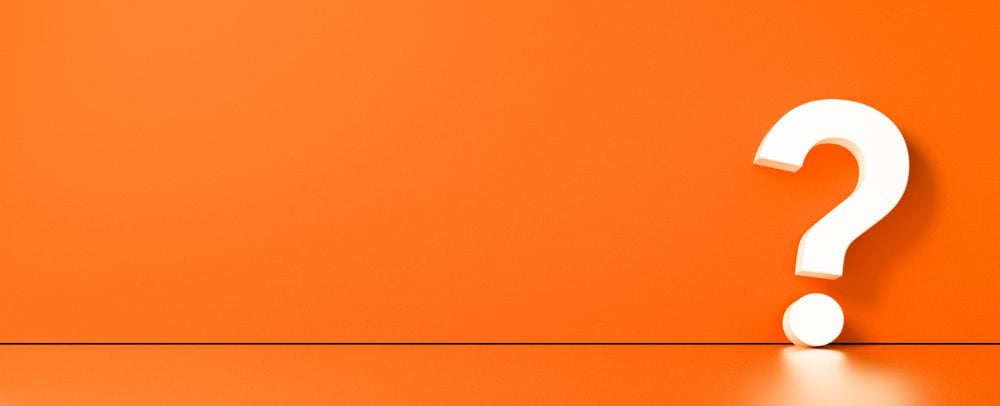 What APR and terms do they offer?
The APR on a personal loan from Credit9 Lending can vary depending on factors such as credit score. The average interest rates range from 4.99% to 24%.
A customer's actual loan amount, term, and APR may vary based on credit determination and state law. In some states, the minimum loan amount is different.
Example: Loan Amount: $4300.00, Annual Percentage Rate: 24.00%, Number of Payments: 30, Monthly Payment: $191.99.
How to qualify for a Credit9 Lending loan?
To qualify for a personal loan from Credit9 Lending, you will have to meet the following criteria:
Be 18 years old or older.
Be a U.S. citizen or a permanent resident.
Have a checking or savings bank account in your name.
Have a steady source of income.
Have a valid phone number and email address.
The loan approval process can vary based on credit determination and state law. In some cases, additional documents may be requested to complete the approval process. Loan terms will also vary depending on the applicant's credit score and other factors.
How do I pay Credit9 Lending?
The payment method is through ACH deposits (Automated Clearing House). If approved by 4:30 pm CT Monday-Friday, your funds will generally be deposited the next business day.
Who is Credit9 Lending affiliated with?
Credit9 Lending is affiliated with Americor and Fast Loans Funding. The latter provides debt resolution services.
How do I cancel my Credit9 Lending personal loan?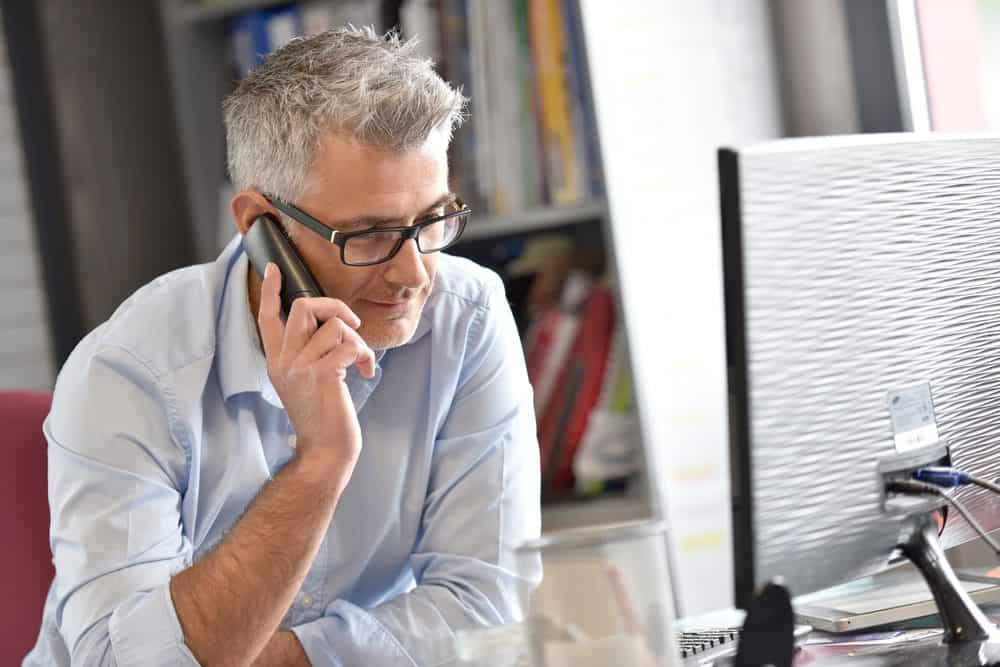 Before you apply for a personal loan, be sure you're confident in your decision. Once the funds have been transferred to your account, you can't reverse or cancel the transaction. This way, you can avoid any cancellations or changes down the line.
It's important to understand all of the loan's conditions and the potential consequences of taking out the loan. Be sure to read the loan agreement thoroughly and ask questions if you don't understand any part. This will ensure that you are aware of all the terms and conditions and that you are agreeing to the loan on your own terms. Additionally, make sure you are aware of the loan's repayment terms and the potential interest rate. This will help you to budget for the loan payments and avoid any surprises later.
Is Credit9 Lending a debt settlement company?
No, Credit9 Lending is not a debt settlement company. They only offer personal loans.
However, debt settlement can effectively negotiate with your creditors to pay off a lower amount than what you originally owed. This can be done with the help of a third-party company that will act on your behalf to try and reach an agreement. Although not all lenders may be open to this negotiation, it is still worth considering as it could provide significant relief from your current debt burden.
What is an unsecured personal loan?
Unsecured personal loans are a type of credit that does not require any security deposit. This means you do not have to put down any collateral, such as your home or car, to take out the loan.
Different types of loans have different interest rates. For example, unsecured personal loans typically have higher interest rates than secured loans because they present a greater risk to the lender. The interest rate you'll receive on your loan depends on your credit history and score and current market rates.
You can get an unsecured personal loan if you don't have any assets to use as collateral or want the security of not putting your property at risk.
What is a debt consolidation loan?
Debt can be a significant financial burden, especially if you have multiple high-interest debts. Debt consolidation can be a helpful solution in this situation, as it combines all your debts into one payment. This can often be done at a lower interest rate, making it easier to repay your debt fully and get back on track financially.
Credit9 Lending: Final Thoughts
Credit9 Lending is a business that provides personal loans that do not require collateral. Some patrons have had a satisfactory experience, while others have expressed dissatisfaction.
Before taking out a loan, it's important to understand the different types of loans available, as well as the interest rates and repayment plans. By doing your research and comparing rates from different lenders, you can find the best option for you. Reading customer reviews is also a good way to make sure you're not taking out a loan that you can't afford.
Prior to borrowing money, it's crucial to comprehend the various kinds of loans offered, along with the interest rates and methods of repayment. Conducting thorough research and contrasting the rates offered by multiple lenders can assist you in finding the most suitable solution. Examining feedback from previous clients is also an effective technique to ensure that you're not acquiring a loan that exceeds your financial means.