JG Wentworth has been a leader in the financial services space since its founding in 1992. They offer a variety of services, such as structured settlement payment purchasing, annuity payment purchasing, lottery and casino payment purchasing, and debt relief services. The company has a strong reputation for customer service and is highly rated by industry experts. In this review, we'll cover the pros and cons of JG Wentworth, and its services, and provide detailed FAQs for further information.

Pros And Cons Of JG Wentworth
Pros:
For over 30 years, the company has built a reputation as a reliable and reputable financial services provider. They have provided individuals, businesses, and organizations with a broad range of services, from investments and retirement planning to insurance and estate planning. Their commitment to service excellence, dedication to customer satisfaction, and focus on long-term relationships have earned them a well-deserved reputation for being an industry leader in financial services. These values continue to guide their business practices, making them a trusted partner for all of your financial needs.
It provides customers with the ability to choose between a one-time payment or a payment plan based on their preferences.
The firm has a prominent web existence and provides a straightforward website that enables customers to conveniently utilize its services.
This company is staffed with highly educated and informed experts who can assist clients in understanding the intricacies of the financial sector.
Cons:
Financial services provider JG Wentworth is a popular choice for managing money and investments. However, it has a drawback in that it charges fees for its services, which can be relatively high compared to other financial services providers. This can be a deterrent for those looking for an affordable service, as the fees can be a significant expense. Despite this, JG Wentworth is still a popular choice for many, as it offers a wide range of services, experienced professionals, and other advantages that may make the fees worthwhile.
Not all states have access to the company's services, potentially limiting the options of certain customers.
Not all customers may be a good fit for their debt relief services, and their fees for such services may be expensive.
Customers who need quick access to funds may not find the company's offerings suitable, as the process of buying structured settlements, annuities, or lottery winnings can take multiple weeks.
JG Wentworth Services
JG Wentworth offers the following financial services:
Debt Relief Services: This company provides assistance to people who are being weighed down by debt. It can aid customers in discussions with their creditors and setting up a system for repaying what they owe.
Lottery and Casino Payment Purchasing: Lottery and Casino Payment Purchasing is an invaluable service for customers and employees who receive regular payments from a lottery or casino payout. Customers can choose to receive a lump-sum payment or opt for periodic payments over time. This service allows customers to receive their payments quickly and securely, without having to worry about the hassle and time required to manually collect the payments.
Annuity Payment Purchasing: Annuity Payment Purchasing is a great option for those who are receiving regular payments from an annuity. By choosing to receive a lump-sum payment, customers can receive a large sum of money right away. Alternatively, customers can choose to receive periodic payments over time. This allows for more flexibility with future payments and can be a great way to ensure that you get the most out of your annuity payments.
Structured Settlement Payment Purchasing: Structured settlement payments from legal settlements or court judgments can be purchased by JGW. Customers have the option to receive a lump-sum payment or regular installments over time. This way, customers can receive the money they need right away or spread out the payments to make the most of the value of their money. JGW can help customers make the best decision for their financial needs.
What Is JG Wentworth?
JG Wentworth is a financial services company that has become one of the most successful and well-known in the United States. Founded in 1991, the company has grown to provide a range of services to customers, including structured settlement and annuity payment purchasing, lottery and casino payment purchasing, and debt relief services. Its success is attributed to its dedication to providing customers with a wide variety of financial solutions in a convenient and trustworthy manner. With its commitment to service, JG Wentworth has established itself as a leader in the financial services industry.
It is no surprise that this company is renowned for its flexible payment options and its experienced team of professionals. They strive to help customers achieve their financial goals with more than 30 years of experience in the financial services industry. Over the years, they have built a strong reputation for being a reliable and reputable provider of financial solutions, making them a highly desirable choice for companies and those in need of financial services.
How Does JG Wentworth's Debt Relief Service Work?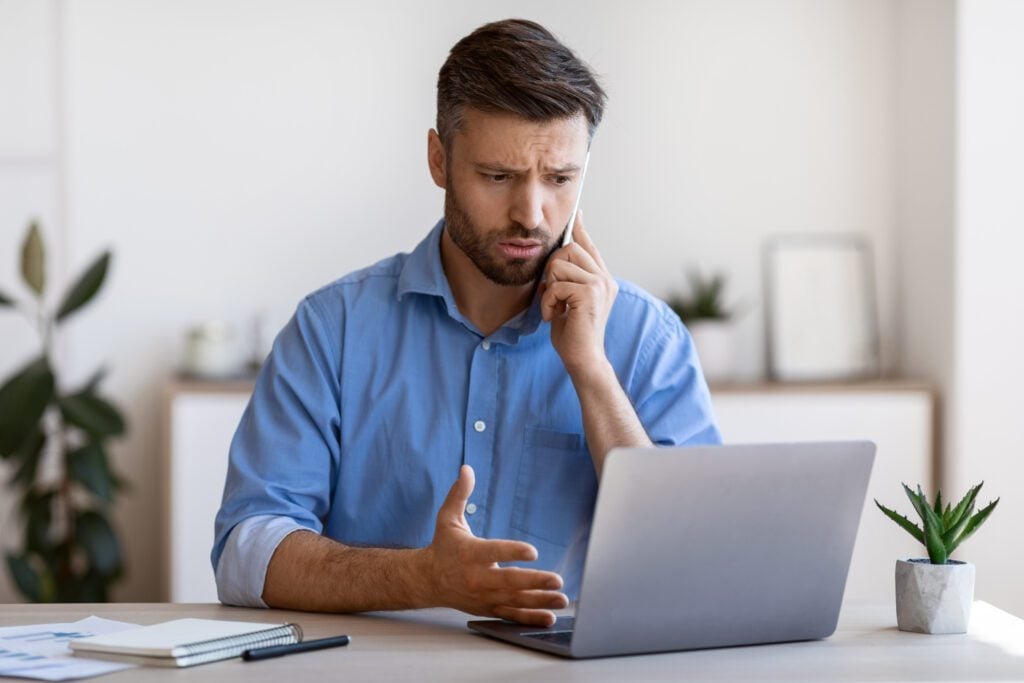 JG Wentworth provides a debt relief service to help customers who are struggling with debt. The company's experienced team of professionals works with customers to create a personalized debt relief plan that is tailored to their specific needs. The plan may include debt consolidation, debt settlement, or debt management. JG Wentworth has a long history of success in helping customers find relief from their burdensome debt and get back on their feet financially. With the help of their experienced team, customers can create a plan that is right for them and has peace of mind knowing that their debt is being taken care of.
Debt consolidation, debt settlement, and debt management are three different strategies for managing debt. Debt consolidation involves combining multiple debts into one loan with a lower interest rate, making it easier to pay off the debt over time. Debt settlement involves negotiating with creditors to settle debts for less than the full amount owed. Lastly, debt management involves working with a credit counseling agency to create a payment plan that is manageable for the customer. Each of these strategies has its own advantages and disadvantages, and it is important to research and understands each before making a decision on which option is best suited to address your particular situation.
What Are The Fees Associated With JG Wentworth's Services?
JG Wentworth offers a variety of services, each with associated fees. For instance, when selling structured settlement or annuity payments to JG Wentworth, the amount of the lump sum payment you receive will depend on several factors, such as the size of your payments, the length of your payment stream, and the prevailing interest rates at the time of the transaction. Fees associated with this service will be based on the particulars of your situation. JG Wentworth will work with you to determine the best financial solution for your particular needs.
JG Wentworth's debt relief services come with associated fees, which can vary based on the customer's individual financial situation. The company is committed to providing full transparency regarding fees, and all associated costs must be disclosed to customers according to the law. JG Wentworth's experienced team is available to answer any questions customers may have about fees or any other aspect of the company's services. Customers can rest assured that their financial information is secure and that all associated fees will be discussed with them upfront.
Does JG Wentworth Have A Presence In All States?

JG Wentworth is a financial services provider that is available in most states in the United States, but its services may not be available in every state. The company operates in compliance with all federal and state laws and regulations, meaning that the availability of its services is subject to the specific laws and regulations of each state. As such, customers should always check the availability of JG Wentworth's services in their particular state before working with the company.
If you're interested in JG Wentworth's services, you should check their website or contact their customer service team to find out if their services are available in your state. The team of professionals at JG Wentworth can provide additional information about any state-specific restrictions or limitations that may apply to their services. With their help, you can make an informed decision on whether or not their services are the right fit for you.
If I Want To Sell Structured Settlements, Annuities, Or Lottery Payments To JG Wentworth, What Is The Process?
The process of selling structured settlements, annuities, or lottery payments to JG Wentworth typically involves several steps. Here is an overview of the process:
Contact JG Wentworth: Contacting JG Wentworth is the first step in selling your future payments. You can easily contact the company through its website, by calling directly, or by downloading the JG Wentworth mobile app. The team at JG Wentworth is ready to discuss your financial situation and the payments you would like to sell, so get in touch today to get started.
Receive a free quote: JG Wentworth can provide you with a free quote for a lump-sum payment in exchange for future payments.
Review the offer: When considering any offer from JG Wentworth, it is important to review the offer thoroughly and determine if it meets your financial needs and goals. The team of professionals at JG Wentworth can provide you with the necessary guidance and answer any questions you may have.
Sign a contract: Signing a contract with JG Wentworth is an important step to complete when you decide to proceed with a transaction. The contract will provide all the necessary details about the transaction, including the amount of the lump-sum payment and any associated fees. It is important to read through the contract carefully before signing it to make sure you understand the terms and conditions.
Court approval: When it comes to selling structured settlements or annuities, court approval may be required in some cases. That's why JG Wentworth is here to help you through the court approval process. They can guide you through the steps you need to take to ensure your transaction is completed efficiently and successfully.
Receive payment: When you have signed the contract and the transaction is finalized, JG Wentworth will provide you with the lump-sum payment that you have agreed upon. This payment will be yours to do with as you please; you may use it for investments, savings, debt consolidation, or whatever you desire. JG Wentworth will ensure that the funds are securely transferred to you, so you can use them without worry.
The process of selling structured settlements, annuities, or lottery payments is not a straightforward one, as the details of each transaction can vary greatly. That's why it's so important to have a professional team that can provide guidance and support throughout the process. JG Wentworth is proud to offer a team of knowledgeable experts that are available to provide personalized advice and support to those looking to sell their structured life settlements, annuities, or lottery payments. With their help, you can make the informed decisions necessary to ensure a successful transaction.
What are the qualifications for JG Wentworth's debt relief program?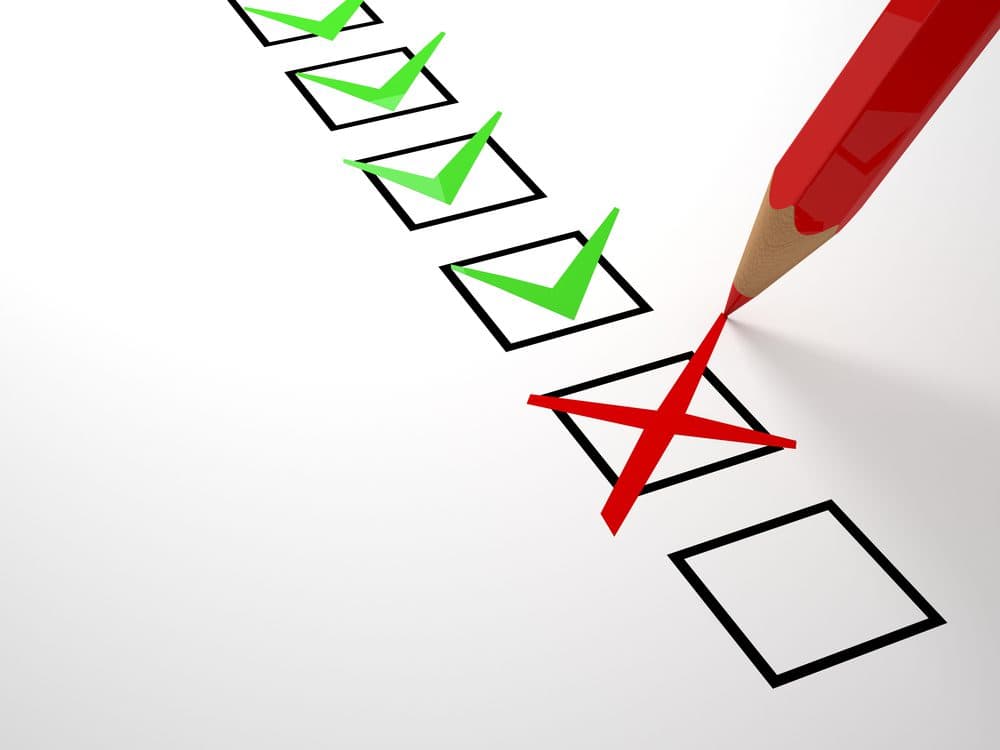 JG Wentworth's debt relief program has certain qualifications and specifications that a potential participant must meet. Here are some general elements that could be taken into:
Level of debt: This type of debt relief program is designed to provide assistance to individuals who have been unable to pay off their credit card debt, medical bills, and other types of unsecured debt. The level of debt required to be eligible for the program may vary, but those with a significant amount of debt can benefit from this program. It is a great way to get back on track financially and start the journey to financial freedom.
Ability to pay: JG Wentworth's debt relief program is designed to help those with financial hardship who are struggling to make their monthly payments. To be eligible for this program, you must demonstrate that you are unable to pay off your debts on your own and are having difficulty making minimum payments.
Types of debt: JG Wentworth's debt relief program can help individuals manage their unsecured debts such as credit card debt and medical bills. However, the program may not be able to help with secured debts such as mortgages or car loans.
Credit score: Your credit score is an important factor when determining your eligibility for JG Wentworth's debt relief program, but a low credit score alone is not necessarily a disqualification. If you have a low credit score, but still meet the necessary requirements, you may still be eligible for this debt relief program.
State of residence: If you are considering using JG Wentworth's debt relief program to help you manage your debt, it's important to know that the program may not be available in all states. You should contact the company directly to determine if the program is available in your state of residence. Depending on the state you are in, you may be eligible for different debt relief services or other types of financial assistance.
It is important to remember that JG Wentworth's debt relief program may have different qualifications and requirements depending on the individual's financial situation and the laws of their state. Therefore, the general factors mentioned here are just a broad overview. To find out whether you are eligible for the debt relief program, JG Wentworth's team of professionals can provide you with tailored guidance and support to help you understand the specifics of your situation.
If Customers Have Questions About JG Wentworth, How Can They Get In Touch?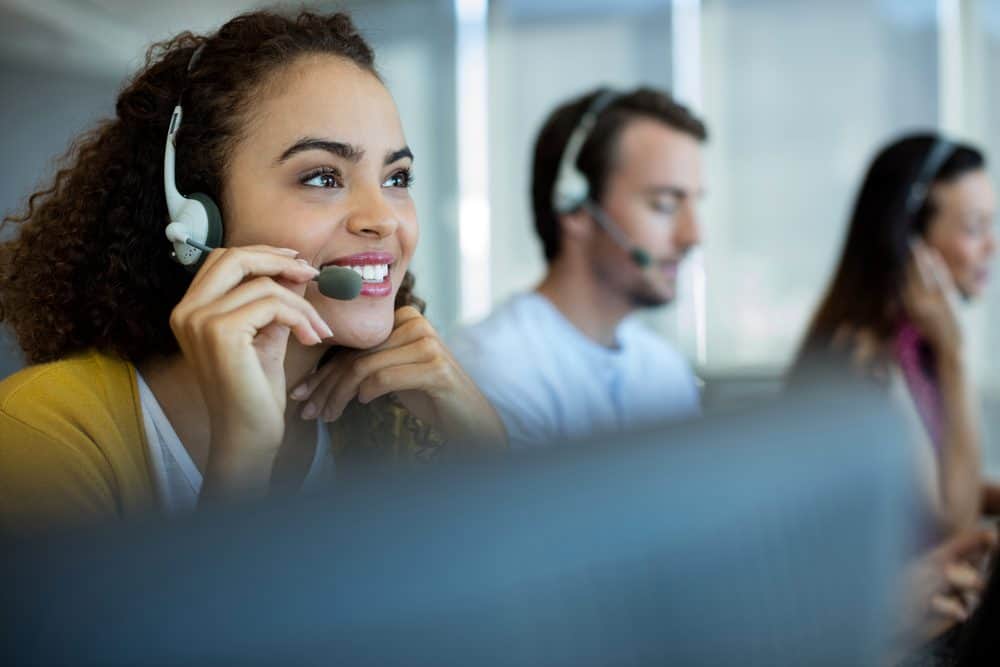 It is possible to reach out to JG Wentworth through multiple outlets. Here are a few methods of communication:
Phone: JG Wentworth offers customers the convenience of speaking with a representative over the phone. Simply call 866-688-9669 to be connected to a helpful customer service representative who can answer any of your questions.
Email: Customers can contact J.G. Wentworth for additional information or help by sending an email to

[email protected]

Online form: Customers can complete an online contact form on the JG Wentworth website to request a phone call from a customer service representative.
Live chat: Customers can use the instant messaging feature on JG Wentworth's website to have a conversation with a representative right away.
JG Wentworth understands that customers require quick and easy access to customer service and support. To meet this need, they offer multiple channels of communication to their customers. Customers can choose from email, phone calls, or online chat, depending on their preferences and the urgency of their request. This allows customers to get the help they need in the shortest amount of time.
Bottom Line
JG Wentworth provides a variety of financial services to meet the needs of their customers. Their experienced sales team and flexible payment options make them a reliable choice for those looking to sell their structured settlements, annuities, or lottery winnings. Although their fees may be higher than other companies, they provide a comprehensive range of services and the support of their experienced staff to ensure customers are getting the best deal possible.
JG Wentworth FAQs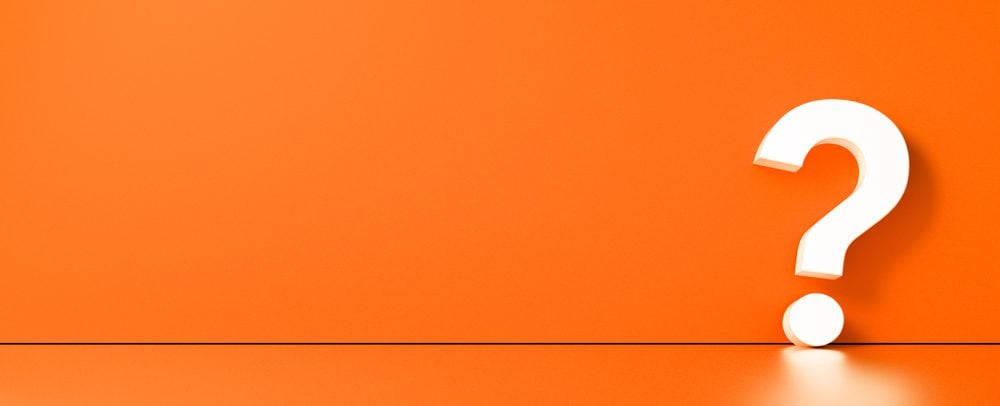 How does a structured settlement work?
A structured settlement is a financial arrangement in which a person who has been awarded a legal settlement or court judgment receives regular cash payments over a set period of time.
Would It Be A Good Idea To Sell My Structured Settlement Payments Or Annuity Payments?
The decision to sell your structured settlement or annuity payments is a personal one that should be carefully considered. It is important to weigh the benefits and risks of selling your payments before making a decision. JG Wentworth can provide you with information and guidance to help you make an informed decision.
JG Wentworth lump-sum payments take how long to arrive?
The process of selling your structured settlement or annuity payments to JG Wentworth typically takes several weeks. Once the transaction is complete, you will receive your lump-sum payment.
My lump-sum payment from JG Wentworth has been received. Are there any restrictions on how I can use it?
No, once you receive your lump-sum payment from JG Wentworth, you can use it however you wish.
When it comes to JG Wentworth's debt relief services, what are the fees?
The fees for JG Wentworth's debt relief services vary depending on the specific services provided. The company will provide you with a clear and transparent breakdown of all fees before you agree to any services.
How reputable is JG Wentworth?
Yes, JG Wentworth has been in business for over 30 years and has established itself as a reliable and reputable financial services provider to individuals struggling financially, allowing them to regain control of their finances. Customers can benefit from the company's debt negotiation options, loan consolidation services, and credit counseling. However, it is important to carefully consider the advantages and drawbacks of using JG Wentworth's services and to speak with a financial advisor if needed. With the right guidance and support, JG Wentworth can help customers get back on their feet and manage their debt more effectively.
Glossary
JG Wentworth: A financial services company specializing in structured settlements, annuities, and other financial transactions.
Review: A critical evaluation or assessment of a product, service, or company.
Trusted: Reliable and dependable; deserving of confidence and belief.
Structured Settlement: A financial arrangement in which a claimant receives periodic payments over time instead of a lump sum.
Annuities: Financial contracts that provide regular income payments for a specified period or for life.
Financial Services: Activities and offerings provided by companies to help individuals manage their money and investments.
Company: An organization or business entity engaged in commercial, industrial, or professional activities.
Reputation: The overall perception or opinion that people have about a particular individual or organization.
Testimonials: Statements or endorsements from customers or clients who have used a product or service.
Transparency: The quality of being open and honest, providing clear and easily accessible information.
Customer Service: The assistance and support provided by a company to its customers before, during, and after a purchase or transaction.
Trustworthiness: The quality of being reliable, honest, and deserving of trust.
Credibility: The quality of being trusted and believed in; having a reputation for being truthful and reliable.
Interest Rates: The percentage of the principal amount charged or earned as compensation for the use of money.
Complaints: Expressions of dissatisfaction or grievances made by customers or clients regarding a product or service.
Lawsuit Funding: A financial service that provides cash advances to plaintiffs involved in legal proceedings.
Cash Now: An immediate payment or lump sum received instead of waiting for periodic payments.
Financial Options: Different choices or alternatives available to individuals when managing their money or investments.
Lump Sum: A single, large payment made at once, rather than in installments.
Consumer Protection: Laws, regulations, and measures put in place to safeguard consumers' rights and interests in the marketplace.
Debt settlement companies: Debt settlement companies are businesses that negotiate with creditors on behalf of individuals or businesses in order to settle their outstanding debts for a reduced amount.
Debt settlement program: A debt settlement program is a structured approach to resolving outstanding debts, typically involving negotiations with creditors to reduce the total amount owed.
Debt settlement process: The debt settlement process refers to a method where individuals or businesses negotiate with their creditors to reach a mutually agreed-upon settlement for a reduced amount of debt.