Funding Circle, a well-known name in the debt consolidation sector, has been making waves with its promise of eliminating debt troubles swiftly. However, in an industry riddled with controversies and skepticism, one can't help but question the validity of such claims. The company's reputation of providing seamless financial solutions to debt-ridden individuals is a powerful draw, but just how beneficial is their service in reality?
Diving into customer reviews on Trustpilot and Better Business Bureau (BBB), it becomes evident that opinions about Funding Circle are starkly divided. Some customers laud the company for its services, while others raise serious concerns about its practices. This in-depth review aims to unearth the realities behind the façade of Funding Circle, diving into every nook and crevice of its operations.

In an industry where the gilded exterior often masks underlying issues, as demonstrated in the documentary 'Dirty Money,' it is crucial to critically examine the claims made by debt consolidation companies like Funding Circle. The murky waters of the debt industry necessitate an in-depth understanding of the operations of such companies before entrusting them with your hard-earned money.
Stay tuned as we dissect the operations, services, and risks associated with Funding Circle, providing a comprehensive analysis to help you make an informed decision.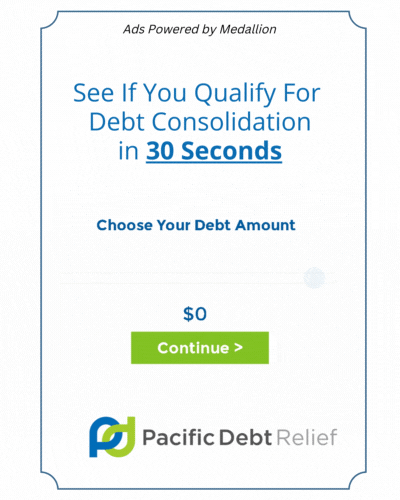 Company Background
Funding Circle, a peer-to-peer lender founded in August 2010, was established with the ambitious mission of revolutionizing the outdated banking system and securing a better deal for small businesses. Originating from the UK, Funding Circle boasts of a journey that quickly grew to global proportions, extending its operations across the USA, Germany, and the Netherlands. They've facilitated over £10 billion in loans to businesses worldwide, a commendable feat indeed.
However, pan over to the darker side and you'll find a string of disconcerting events that cast a shadow of doubt over the company's integrity. Many customers have reported experiences of Funding Circle's failure to deliver on its promises, with some even alleging deceptive practices. In 2019, Funding Circle faced intense scrutiny for its apparent lack of transparency when it abruptly halted retail investments without sufficient warning.
Adding to this web of skepticism, the company's shares plummeted nearly 50% in 2020, painting a worrying picture of its financial stability. These developments echo the cautionary tales of debt consolidation firms portrayed in "Money Monster," a Hollywood flick centered around the volatile world of high finance and the perils of blind trust.
User testimonies further complicate the narrative. While some customers commend the company for its swift loan processing times and exceptional customer service, others share disheartening tales of escalating loan costs, poorly handled communication, and unanticipated financial woes – quite the paradox to Funding Circle's vision of a 'better financial world.'
As Funding Circle's history unfolds, it becomes clear that the company, much like the industry it operates in, is not without its fair share of controversies. Its promise of a 'revolutionized banking system' stands in stark contrast to the experiences of numerous disillusioned customers. As we delve deeper into Funding Circle's offerings in the following sections, we'll further explore whether it lives up to its claims or whether it's another 'Wolf of Wall Street' in disguise.
Products/Services
Funding Circle provides a range of financial products aimed at addressing the needs of small to medium enterprises (SMEs). The star of their portfolio is their peer-to-peer lending service, which connects businesses seeking capital with investors looking for profitable returns. They offer loans ranging from $25,000 to $500,000 with repayment terms between six months and five years.
However, their business model has been met with both praise and criticism. While some customers appreciate the service's quick processing times and flexible loan terms, others have objected to their high-interest rates, which can be as much as 36%. This is significantly higher than other lending platforms, and even some traditional banks, raising questions about whether their service truly offers value for money.
Moreover, there have been concerns about the clarity and transparency of Funding Circle's fees and charges. For instance, their origination fee, which varies from 3.49% to 6.99%, can add a hefty amount to the total loan cost. Yet, some customers have complained that this fee was not made clear to them at the outset, leading to unexpected costs down the line.
In comparison to the testimonies and reviews, Funding Circle's claims of being a 'revolutionized banking system' seem to present an idealized version of their services. As we delve deeper into the company's operations and controversies, it's essential to remember that not all that glitters is gold. It's become crucial to approach Funding Circle's offerings with a healthy skepticism, carefully weighing the benefits against the potential risks.
Risks and Controversies
From an outsider's perspective, Funding Circle may appear as a beacon of modern financial solutions, but a closer look reveals an array of controversies and risks associated with the company. The financial sector, as portrayed in the critically acclaimed movie "The Big Short," is fraught with complexity and danger, and Funding Circle is no exception.
One of the most significant controversies surrounding Funding Circle is their 2019 data breach, which exposed the personal and financial information of thousands of customers. This incident raised serious questions about the company's data security measures and its ability to safeguard sensitive customer information.
Additionally, a multitude of complaints and lawsuits have emerged over the years, primarily relating to hidden fees, high interest rates, and lack of transparency. For example, numerous customers have complained about a sudden increase in their loan interest rate without prior notice. Others have criticized the company's inadequate communication, particularly when dealing with payment issues or loan queries.
One of the most severe allegations against Funding Circle is the accusation of misleading customers about the riskiness of their investments. This led to an investigation by the Financial Conduct Authority (FCA) in 2019, further tarnishing the company's reputation.
It is also important to note that while Funding Circle operates in multiple countries, it is not always regulated in the same way. This has led to inconsistencies in the company's practices and services across regions, adding another layer of complexity and risk for customers.
In conclusion, while Funding Circle's innovative approach to lending may seem attractive at first glance, there are many risks and controversies associated with the company that potential customers should be aware of. As with any financial decision, it is essential to conduct thorough research and consider all potential risks before committing to a lender.
Comparative Analysis
In the cutthroat world of debt consolidation, Funding Circle is up against some strong competitors. The likes of ClearOne Advantage and Pacific Debt Relief set the benchmarks for stellar customer service and transparency, making Funding Circle's shortcomings all the more glaring.
Even relative newcomers like Tripoint Lending and Credit 9, despite their mixed receptions, have managed to garner more consistent customer satisfaction than Funding Circle. The reason becomes apparent when examining customer complaints about Funding Circle's lack of transparency and high-interest rates compared to its competitors.
A side-by-side comparison brings out the stark differences:
ClearOne Advantage, with its customized debt solutions and accredited services, has a strong positive reputation among its customers. Their commitment to transparency and personalized plans puts them ahead of Funding Circle.
Pacific Debt Relief, known for its free consultations and budget-friendly solutions, also scores higher in customer satisfaction than Funding Circle. Their detailed explanation of fees and charges, coupled with their certified debt specialists, gives them a considerable edge.
Tripoint Lending and Credit 9, despite being less established, have displayed a commitment to customer service that Funding Circle seems to lack. These companies offer personalized loan solutions and clear, upfront explanations of their fees and terms.
To better understand these comparisons, take a look at our interactive comparison chart, clearly illustrating how Funding Circle falls short against these competitors. For a deeper dive into each company's offerings and customer experiences, consider reading our in-depth reviews available on our site.
In conclusion, while Funding Circle might have been a pioneer in peer-to-peer lending, its current practices leave much to be desired when compared to industry standards and competitors. It is crucial to remember that attractive promises and flashy marketing should not overshadow the importance of transparency, customer satisfaction, and reasonable costs.
Funding Circle: Conclusion
In a world where financial troubles often feel like an insurmountable mountain, debt consolidation companies like Funding Circle present themselves as the sherpa guiding you to the peak effortlessly. However, this review has shown that while Funding Circle has had its moments of success, it is shrouded in controversy and dissatisfaction, making it a questionable choice for those seeking debt relief.
Funding Circle's reputation for high-interest rates, a lack of transparency, and questionable customer service can't be overlooked. Coupled with controversies like the 2019 data breach, these issues raise serious concerns about the company's commitment to its customers' financial well-being.
The mixed reviews from Trustpilot and BBB, as well as the testimonies of many disgruntled customers, provide further evidence of these issues. It's crucial to scrutinize these aspects and take them into account before deciding to entrust your financial future to Funding Circle.
Compared to industry frontrunners like ClearOne Advantage and Pacific Debt Relief, Funding Circle falls short, particularly in terms of transparency and customer satisfaction. Even other companies like Tripoint Lending and Credit 9, despite their own share of mixed reviews, seem to fare better in these aspects.
---
This review is not intended to discourage the use of Funding Circle entirely, but rather to emphasize the importance of due diligence. Just like the characters in "The Wolf of Wall Street" learned the hard way, not everything that glitters is gold. Choosing a debt consolidation company is a significant decision that requires careful consideration of all available information and options.
---
Before you take the leap, we highly recommend taking a look at our comprehensive debt consolidation comparison chart. It provides a clear overview of the various debt consolidation companies, allowing you to compare and contrast their offerings at a glance. Remember, the most crucial step in overcoming financial hurdles is making informed decisions.
In a world of financial wolves in sheep's clothing, it pays to be a cautious, informed sheep. In the words of the great Warren Buffet, "Risk comes from not knowing what you're doing." So do your research, stay informed, and choose wisely. business tax returns funding circle require collateral account manager business line small business owners
FAQs
1. How reliable is Funding Circle in terms of loan approval and disbursement? Funding Circle advertises fast loan approval and disbursement, but some reviews suggest that this may not always be the case. There have been complaints of delays in the approval process and subsequent disbursement of funds.
2. How does Funding Circle's interest rate compare to others? While Funding Circle claims to offer competitive interest rates, some customers have raised concerns about the actual rates being higher than initially indicated. This lack of transparency is a significant cause for concern for prospective borrowers.
3. How transparent is Funding Circle about its fees? There have been complaints about unexpected and hidden fees charged by Funding Circle. These include origination fees and late payment charges that were not clearly communicated at the onset, raising doubts about their transparency.
4. What is the quality of customer service at Funding Circle? Customer service at Funding Circle has been a point of contention, with several customers noting that the company can be unresponsive at times, and resolving issues can be a lengthy process.
5. Does Funding Circle require a good credit score for loan approval? While Funding Circle doesn't explicitly state a minimum credit score requirement, some customers suggest that their loan approval process can be stringent. Borrowers should be cautious as this could potentially lead to high-risk loans with unfavorable terms.
6. How clear are Funding Circle's terms of repayment? Funding Circle offers a range of repayment terms, but these are not always clearly communicated to borrowers upfront. This lack of clarity can lead to misunderstandings and potential financial strain for borrowers.
7. Is Funding Circle a consistent and stable lending platform? While Funding Circle has provided loans to many businesses, there have been concerns about its consistency, with some borrowers experiencing delays and unexpected changes in their loan terms.
8. Are most customer reviews of Funding Circle positive? While some reviews praise Funding Circle for its swift loan approval, many others complain of high-interest rates, hidden fees, and poor customer service. Prospective borrowers are advised to consider these reviews carefully when deciding whether to use Funding Circle.
9. Can a loan from Funding Circle help improve one's credit score? While repaying loans on time can help improve credit scores, the potential benefits must be weighed against the risks, such as the concerns raised about Funding Circle's high-interest rates and hidden fees.
10. How clear and easy to understand are Funding Circle's loan contracts? Some users have reported that Funding Circle's loan contracts can be complex and difficult to understand. This lack of clarity may lead to unforeseen charges and terms, which could adversely affect borrowers.