Today, it can be very difficult to find a financial institution that is trustworthy and reliable. The purpose of this blog post is to provide a comprehensive analysis of CreditNinja, its services, and its legitimacy. CreditNinja is a lending company that offers an online personal loan, often used for debt consolidation.
What is CreditNinja?
Founded in 2018, CreditNinja specializes in offering personal loans to borrowers who may have difficulty getting a loan from a traditional bank. Loans range from $300 to $5,000, depending on borrowers' creditworthiness.
The direct mail offer issued by CreditNinja to potential customers has raised a few eyebrows and questions, which led us to investigate the company and its services.
These are some interesting facts we discovered while researching their website and fine print: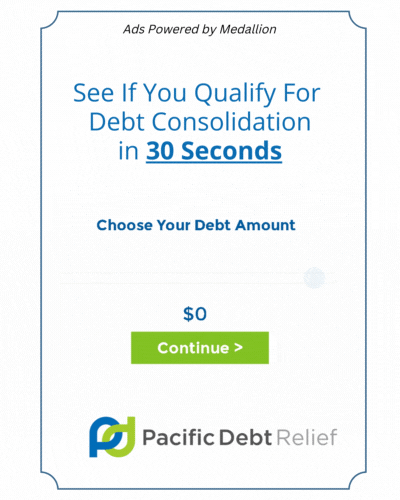 CreditNinja can fund your loan directly, through an FDIC-insured bank, or through an unaffiliated lender.
There is a range of $300 – $5,000 for the loan amount.
APRs range from 199% to 349%.
Loan terms range from 12 to 18 months.
A 5% origination fee is charged on all loans.
Washington, DC, and 25 other states are the only states that offer loans.
CreditNinja: What Does It Do?
The process of applying for a loan with CreditNinja is straightforward. You need to fill out a simple online application form, providing personal information such as your employment status, income, and other relevant details.
For a CreditNinja personal loan, you must be at least 19 years old and a U.S. citizen or resident. You must also provide proof of income and identification.
Depending on your creditworthiness, the approval and loan terms and interest rate will be determined, as well as the repayment schedule. Loan funds are usually deposited into your bank account within one business day.
CreditNinja: Pros and Cons
CreditNinja offers the following benefits:
Within one business day, funding is available after the application has been processed.
No prepayment fee.
There are some disadvantages to CreditNinja, despite its advantages:
APRs range from 199% to 349% on CreditNinja loans.
Pre-approval with a soft credit check is not available.
An origination fee of 5% and a late payment fee are charged.
BBB Rating, Reviews and Complaints of CreditNinja
In spite of the fact that CreditNinja does not hold an accreditation with the Better Business Bureau, they have a B rating with an average customer review rating of 3.15 out of 5 stars. They have received 218 reviews from customers and processed 70 complaints in the past year.
Here are a few examples of their BBB reviews:
How to Cancel CreditNinja Personal Loans
NetCredit's customer service department can be contacted via phone or email to explore your options for cancelling a personal loan.
Please note that the rules for cancelling a loan can vary and may result in fines or charges. Please carefully read and comprehend your loan agreement before canceling it.
It may be possible to cancel a loan that hasn't been disbursed yet without incurring any penalties. However, a loan that has already been disbursed might require immediate repayment, including interest.
Conclusion: Is CreditNinja Legit or a Scam?
For individuals who are unable to secure traditional loans, CreditNinja is a legitimate company that offers unsecured loans. In addition to their advantages, such as a quick application process and funding, they have drawbacks as well, including extremely high interest rates of up to 349% that customers claim are not disclosed on their website or direct mail.
Credit Ninja is not accredited by the Better Business Bureau, but they do have a B rating. The decision to use Credit Ninja should be based on your personal financial circumstances and needs. Before proceeding, it's important to read and understand all loan terms and conditions.
FAQs
To qualify for a CreditNinja loan, what are the criteria?
You must be a U.S. citizen or a permanent resident, 18 years old, and have an active checking account in order to qualify. When assessing your application, CreditNinja also takes into account your income and credit score.
How much does CreditNinja charge for its loans?
CreditNinja offers an extremely high fixed APR that ranges from 199% to 349% depending on factors such as your credit score, income, and loan term.
Does CreditNinja affect my credit score when I apply for a loan?
The application process at CreditNinja does not involve a soft credit pull. If you accept a loan offer, your credit score will be pulled hard, which can temporarily lower it.
What are my options for repaying my CreditNinja loan early?
There are no prepayment penalties on loans repaid early, so you can save money on interest.
Is there any other fee charged?
A 5% origination fee and late fees may be charged.
Are CreditNinja's services available throughout the United States?
Currently, Credit Ninja operates in 25 U.S. states and Washington, DC. Check their website to find out if you live in one of those states.
Glossary
Payday Loans: Payday Loans are short-term, high-interest loans that are typically required to be paid back on the borrower's next payday. They are often used by individuals who need immediate financial assistance before their next paycheck.
Bad Credit Loans: Bad Credit Loans are types of loans offered to individuals who have a poor credit history or low credit score. These loans typically have higher interest rates and may require a co-signer or collateral. They are designed to provide financial assistance to those who may not qualify for traditional loans due to their credit status.
Origination Fees: Origination Fees are upfront charges that lenders impose on borrowers for processing new loan applications, used as compensation for putting the loan in place. They are typically expressed as a percentage of the total loan amount.
Financial Assistance: Financial assistance refers to funds provided to individuals, businesses, or countries in need to support them in overcoming financial challenges. This could include grants, loans, subsidies, scholarships, or welfare benefits.
Online Lenders: Online lenders are financial institutions or services that operate on the internet, offering loans and credit facilities to individuals and businesses. They provide services such as personal loans, business loans, mortgages, and student loans, usually with a more streamlined application process compared to traditional banks.
Installment Loans: Installment loans are a type of loan that is repaid over a set period of time through a fixed number of scheduled payments. These loans typically include interest and are commonly used for large purchases such as homes or cars.