Whether you are looking for a personal loan or debt consolidation assistance, this review provides you with a comparison of ClearOne Advantage vs Credit9 to help you decide which company is better for you. The companies have some similarities and some key differences, so keep reading to learn more.
ClearOne Advantage: Achieve Debt Relief with a Payment You Can Afford
A debt relief company called ClearOne Advantage has been helping people get out of unsecured debt for many years now by lowering their monthly payments and reducing their debt load. They have a proven track record of success when it comes to their customer loyalty program and have been ranked number one in the debt consolidation loan category by many different organizations as well. You may be able to get some help from ClearOne Advantage if you are struggling with debt. As part of this ClearOne Advantage review, we are going to take a closer look at what they offer and what their customers have to say about it.

Summary Of ClearOne Advantage
Do you find it difficult to manage your debt? There may be a solution available through ClearOne Advantage. Thousands of clients have been assisted by the company since 2008. During the past few years, ClearOne Advantage has received a great deal of attention. Is this the right company for you?
As a result of closely examining their website and terms and conditions, some interesting findings were discovered. Below are a few of the more noteworthy items.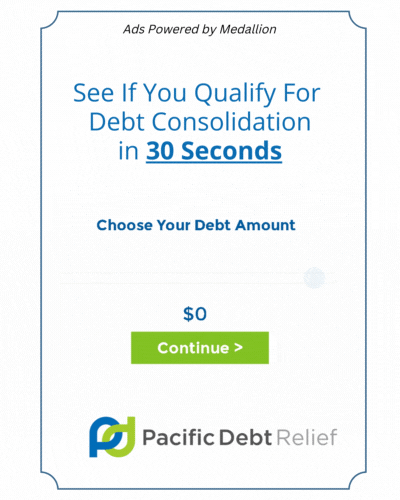 There is a client satisfaction rating of 9 out of 10 and a Better Business Bureau rating of A+.
You will not be charged anything until your enrolled debt has been reduced and your savings have been realized.
To save you money, a budget-friendly monthly payment plan will be created just for you.
Over 24 to 60 months, clients who stick with the program and settle all their debts can expect to save around 50%.
With over $3 billion in debt resolved for clients, the company has a proven track record.
You can access all your account information through a self-service client portal available 24 hours a day, seven days a week.
On their website, you can find budgeting tools, articles, and a comprehensive debt guide.
Member of the Consumer Debt Relief Initiative (CDRI)
Debt settlement company with the best reputation.
Customer loyalty group with an award-winning reputation.
Real estate-backed secured debt is not accepted by ClearOne Advantage.
ClearOne Advantage: What Is It?
ClearOne Advantage can assist you if you are struggling with debt. Since 2008, they have been helping thousands of clients to resolve their credit card debts and other unsecured debts, and they have now established themselves as one of the leading debt resolution companies.
There are no upfront fees associated with their services. ClearOne Advantage aims to create a customized debt relief plan that fits your budget. You will be able to pay back a reasonable portion of your bills with the assistance of their certified debt specialists by negotiating lower final payment amounts with your creditors.
Located in Baltimore, MD, the company can be reached by phone at 888-340-4697 or by email at [email protected].
How Does This Company Work?
If you are in debt, you may find it difficult to find relief, but it does not have to be difficult. The first step at ClearOne is to analyze your debt and estimate your savings. One of their Customer Loyalty Group Certified Debt Specialists will review your financial situation and assist you in finding a realistic repayment plan that fits your budget. Online or over the phone, this process usually takes less than 20 minutes.
ClearOne's debt relief analysis will show you precisely how much you can save and what ClearOne can do for you.
After You Sign Up, What Happens?
You will pay a reduced monthly amount into an FDIC-insured bank account in your name when you enroll in their program. Your creditors will be paid every month from this account, and you can pay up to 40% less than you currently do.
As your fund balance grows, ClearOne Advantage will begin negotiating on your behalf with your creditors. You can use this process to get back on track, improve your financial situation, and qualify for a debt consolidation loan without the need for debt resolution services.
How to qualify for ClearOne Advantage offers?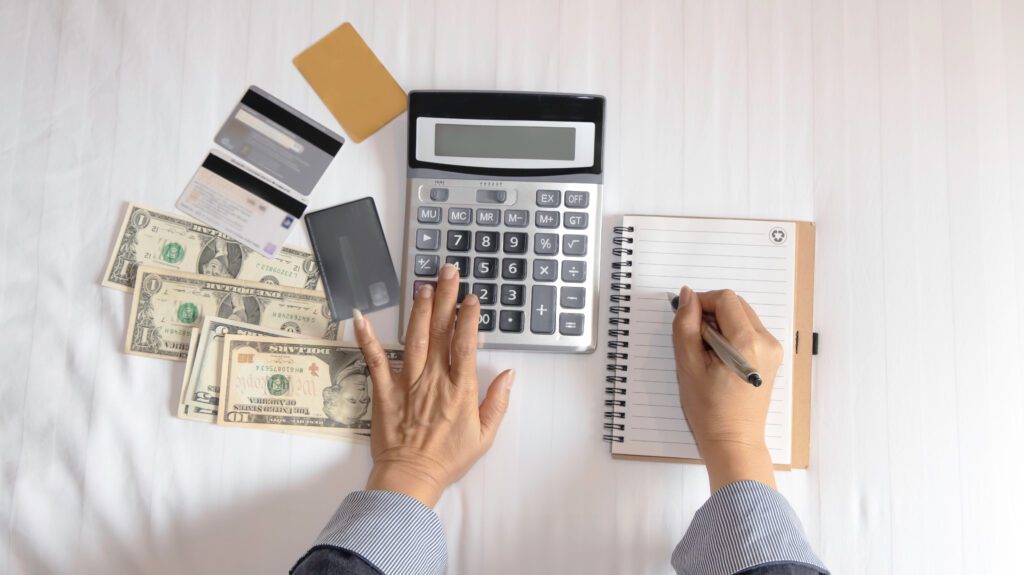 When it comes to debt solutions, what works for one person may not work for another. It all depends on the individual's unique financial situation. For some, bankruptcy or credit repair services may be the best option. But for others, a monthly payment through a debt settlement company may be a better fit. Debt settlement is a flexible solution that can work for various financial situations.
As part of a debt settlement plan, you are required to save money to make a lump-sum payment to settle your debt. In general, you should be able to set aside 1.5% of your total debt each month. If someone owes $30,000 in unsecured debt, they should be able to consistently set aside $450 each month. Approximately three years would be the duration of the program.
ClearOne Advantage BBB Reviews
With an A+ rating from the Better Business Bureau, ClearOne Advantage has been accredited since 2014. It is a company you can trust with an average of 472 customer reviews and virtually no negative reviews.
Here are some ClearOne Advantage reviews:
Ruthie J 07/09/2022
Tammy J. 04/16/2022
Kimberly V. 03/01/2022
Tara R 02/04/2022
Is Credit9 A Scam?
The Credit9 website offers a wide range of personal loans as well as debt consolidation options that can be tailored to suit your needs. The company has three websites: Credit9.com, Apply.credit9.com, and Loans.credit9.com. Cross River Bank is the lending institution for all loans available through Credit9 LLC.
Credit9 Summary
When taking out a loan, there are many options to consider. Credit9 is one of the most popular options. It can be difficult to determine where to turn when there are so many lenders available. However, is this lender the right choice for you? Let's take a closer look at what they have to offer so that you can make an informed decision.

All loans are made available by Cross River Bank through Credit9 LLC.
An origination fee of 2.5% will be included with the APRs, which will range from 4.99% to 24.00%.
A loan that has a lower interest rate or is worth more than $35,000 is likely to be brokered.
Depending on the credit determination and state law, a customer's loan amount, term, and APR may vary. Minimum loan amounts vary from state to state.
Credit determination and state law will determine the approval and loan terms.
There may be differences in rates between states. Credit9's licensing page provides information about the rates that apply in your state.
Credit9: What Is It?
Credit9 provides loans to consumers and businesses. The company is a Delaware Limited Liability Company licensed lender with an A+ rating with the Better Business Bureau. There were 37 complaints filed against the company, as well as 1,676 customer reviews.
With Credit9, you can apply for loans quickly and easily online. Apply.Credit9.com is their online application portal. Credit9 Holdco Inc is an alternative name used by Americor and Fast Loans Funding. The number to reach them is (800) 291-0172.
What Are The Fees For This Company?
If you are seeking a low-interest loan, Credit9 advertises rates as low as 4.99%. The average annual percentage rate for such loans varies between 18% and 24% in most states. There is an origination fee of 2.5%. Loans exceeding $35,000 may also be arranged with other lenders.
How Does Credit9.com work?
Those seeking a Credit9 loan should be familiar with the rules and regulations regarding the amount they can borrow, as well as the interest rate and repayment terms. The amount you will be charged will vary depending on your credit score and the state in which you reside. The minimum loan amount will vary from state to state in general.
The following is an example from Credit9's website: The amount of the loan is $4300.00 and the Annual Percentage Rate is 24.00%. A total of 30 payments are required, with a monthly payment of $191.99.
Depending on whether they need additional documents from you, the approval process may take a little longer.
How To Qualify For A Credit9 Loan
In general, creditworthiness is required to qualify for Credit9's lowest rates. Additionally, you will need to provide proof of employment and a stable income.
To apply, you must meet these qualifications. If additional documents are required, the approval process may take longer. The loan could be approved within a day if everything looks good.
It is important to keep in mind that approval and loan terms are subject to credit determination and state laws. It is always a good idea to speak with your local Credit9 representative to determine what options are available to you.
The following criteria must be met to qualify:
You must be at least 18 years old (19 in Alabama)
Ensure that you have a regular income source
Ensure that you have a checking or savings account
A valid Social Security number is required if you are a U.S. citizen or permanent resident alien
How Much You Save With Credit9
Debt can put a strain on your finances, but with Credit9 by your side, you could save money on your credit card debts. They offer lower interest rates which can help you in the long run. Plus, getting a loan amount that you're comfortable with repaying frees up extra cash for other things – like your dream wedding or vacation.
Don't take on a loan you can't afford, however. Missing a payment or defaulting on the loan could ruin your credit score and put you in a difficult financial position.
How Do They Affect Your Credit?
You should understand the loan application process and how it may affect your credit score before applying for a loan. It is common for lenders to conduct a soft credit check to determine what interest rate and loan terms you may be eligible for. Your credit score is not affected by this.
The lender will need to conduct a hard credit inquiry to obtain a complete picture of your credit history and provide you with a final loan rate once you decide to proceed with the loan application. Your credit score may be lowered as a result of these hard inquiries.
Who Is This Company Affiliated With?
As an alternate name, this company uses Credit9 Holdco Inc. It is affiliated with Fast Loans Funding and Americor.
Credit9 Customer Reviews
With an A+ rating from the Better Business Bureau, the company has been accredited since 2018. In the last three years, they have received 36 complaints. In the past twelve months, eight of these have been closed.
Here are some Credit9 BBB Reviews:
Kareena H 09/05/2022
Darren B 09/03/2022
Rebecca A 06/17/2022
Pep J 06/10/2022
Complaint Type: Problems with Product/Service 05/04/2022
Credit9: Is It A Debt Settlement Company?
It is important to note that Credit9 is not a debt settlement company. In addition to providing personal loans, they also provide debt consolidation loans. Customer debts are not settled by them.
The term "debt relief" or "debt adjustment" refers to settling your debt for a smaller amount and promising to pay back the full amount settled.
Debt relief options are numerous, but choosing the most appropriate one can be challenging. Many people attempt to negotiate with their creditors on their own, while others seek assistance from third parties. Debt settlements are not accepted by all lenders, and they may cause more financial harm than good in some cases.
Unsecured Personal Loans: Possible Risks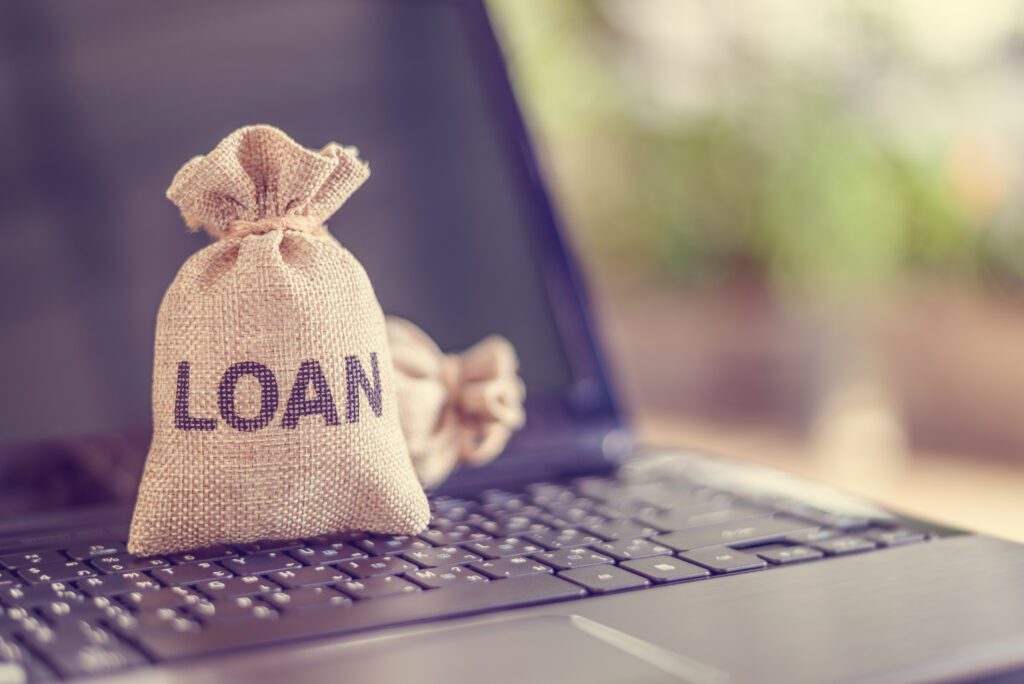 There are a variety of uses for open-ended loans, including paying off high-interest credit cards, funding an adoption, or covering other expenses. Before signing any agreement involving these types of loans, it is important to consider the risks involved. There are a number of risks associated with open-ended loans, including:
1. Interest Rates
Taking out a personal loan requires understanding the interest rate you will be paying. Some personal loans have interest rates as low as 10%, while others can have interest rates three to four times higher. While your credit score will influence the interest rate that you are offered, lenders are permitted to charge whatever they wish, as long as they comply with certain laws.
2. Penalties for early repayment
You may be charged a penalty or fee if you pay off your loan early. Some lenders are more willing to let you pay off your loan early than others; therefore, if paying off your loan early is important to you, make sure you read the fine print and see if there are any penalties.
3. Upfront fees that are excessive
It is important to be aware of any upfront fees that may be charged when taking out a loan. Various lenders charge different fees, so it is important to shop around and ensure you are receiving a fair deal. You may choose from many different loan providers, so do not feel obligated to choose the first one that you are approved for.
4. Issues related to privacy
Increasingly, consumers are concerned about the privacy of their personal information when using online banking. Although banks and credit unions are subject to strict privacy laws, other lenders may not be. Consumers may have difficulty knowing who to trust with their personal information due to this situation.
5. Pitching insurance
It is not uncommon for personal loans to be accompanied by a sales pitch for additional insurance to protect the loan in the event of a disability or death. Get a quote for general disability insurance from an agent you trust if you wish to obtain this type of protection. In most cases, it is less expensive and offers greater coverage than the lender's insurance.
Credit9: How Safe Is It?
Even though some people have had positive experiences working with Credit9.com, others have experienced difficulties. Although the company is legitimate, it claims to be able to provide financial assistance to a large number of people.
Before taking out a loan, it's important to do your research and compare the rates from different lenders before making a decision. There is no better way to find the right loan for you than to go through this process. Besides reading customer reviews, you should also make sure that you don't get into a loan that you cannot afford by reading customer reviews.