Avant is an online lender provider of credit products issued by WebBank. They offer personal loans to assist with debt consolidation loans, significant purchases, and more. The company advertises its services at avant.com.
Avant Summary
Finding the best lender might be challenging due to the wide of other lenders that are accessible when taking out a loan. One choice that has recently drawn a lot of attention is Avant. But do you really want to use this financing platform to get your personal loan? To help you make a wise choice, here is a deeper look at what they have to offer.
You can learn a few fascinating things by browsing their website and reading their terms and conditions. Some of the highlights are listed here.
Avant Loan amounts range from $2,000 to $35,000.
APR ranges from 9.95% to 35.95%.
Loan lengths range from 12 to 60 months.
It charges an Administration fee of up to 4.75%.
Minimum loan amounts vary by state.
A loan's amount, term, and APR vary based on creditworthiness and state law.
After your loan is approved, the money will usually be deposited into your account within one business day.
What Is Avant?
In 2012, Avant (now known as AvantCredit) was established with the goal of making borrowing simpler and more accessible for people with middle-class incomes. The business has assisted over 2 million people in obtaining the cash they require thanks to the support of some of the most reputable investors in the fintech sector.
It is a company with several sites, having its main office in Chicago, Illinois, at 222 N La Salle St Ste 1600. They can be reached via phone at (800) 712-5407.
The BBB has awarded Avant an A rating and accredited status since March 1, 2015. In the past three years, they have closed 860 complaints and received an average of 171 customer reviews. Sadly, the company only gets 1.2 stars out of 5 because the majority of its reviews are unfavorable.
How Does Avant Work?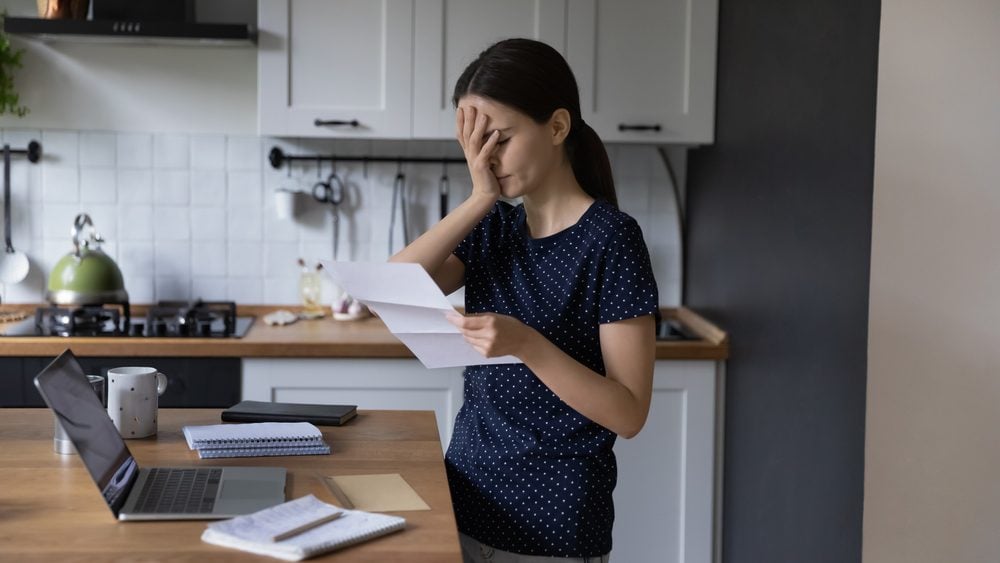 Your eligibility for a loan is based on a few factors, including your income and credit score rating. You can choose a loan amount based on this information that is within your state's limit or your approved amount.
Avant provides access to consumer installments that are both unsecured loans and secured loans with a special twist. Personal loans obtained through Avant.com amortize over time with equal monthly payments, much like the majority of bank loans. Avant offers unsecured personal loans for borrowers with less-than-perfect credit scores.
Log into your application's dashboard to check the status of your application. There, you can review any tasks you have to finish to gauge your progress.
How To Qualify For Avant
They might need to check your identity, work history, income, credit score, and bank account information as part of their application procedure.
They can accomplish this, for example, by using electronic knowledge-based authentication (KBA), which involves asking you a series of questions that only you should be able to respond to. The application process always includes this kind of verification.
Your confirmation of further information, including proof of your income and banking data, must be given to their Originations team as soon as you have completed your personal loan application. Before approving your loan application, this team will contact you directly to obtain any necessary information.
If you prequalify, you can pick an Avant offer and apply within minutes. Your loan funds could arrive in your bank account as soon as the following business day via direct deposit if you get approved on Monday through Friday by 4:30 p.m. Central time.
The minimal conditions to be eligible for a loan are shown below. (Application may still be denied despite meeting these prerequisites.)
Minimum credit score: The minimum credit score of bad credit is 550. If a user has a lower bad credit score can't get an Avant personal loan. Avant uses FICO credit score version 8 and VantageScore version 3.
A minimum number of accounts on the credit report: 1.
Minimum monthly income: $1,200. These Avant personal loan lenders allow income from alimony, child support, and other maintenance income.
Maximum debt-to-income ratio: 70%, including mortgage payments.
Cannot be in active bankruptcy.
Most Avant loan recipients have credit scores between 600 and 700.
Avant BBB Reviews
The BBB has accredited Avant as a business since 2015. In the past three years, they have received 860 closed complaints and an average of 171 customer reviews. However, because of the numerous negative evaluations they have received, the business only has a 1.2-star rating.
Here are some reviews:
Trinika D 11/18/2022
Been waiting on my card for 2-month customer service, and supervisors. Keep hanging up on me and giving me the runaround. I'm at the point after waiting two months to get my card I am closing my account. This is not a credit card company I would recommend to anyone.
Michael D 11/16/2022
The worst company to deal with! Terrible customer service! Not worth any ***** to have this credit Card. I was out of work at one point and they charged fees on top of fees and not one of them is willing to work with you. Horrible horrible company!!
Adam F. 11/11/2022
Randomly logged onto the site to make an additional payment. I owed approximately $300 total of $1400 limit. I log in to see my credit limit was dropped to $500. So now the credit utilization of that card is astronomical. Never late on payments, and auto-pay is enabled on all of my credit cards. Called support, and they asked if I received a notice on October 20, 2022, I don't recall receiving one, or I figured it was a random statement (electronic delivery), and with auto-pay on I don't read them. I am paying off this card and closing my account.
I don't need the additional credit utilization from this card as I have multiple cards with zero balances. I strongly suggest anyone that who has this card close it, or anyone looking to get this card to help your credit not do so. This massive drop in available credit will hurt a lot of people if it is standard practice for this company.
Avant FAQs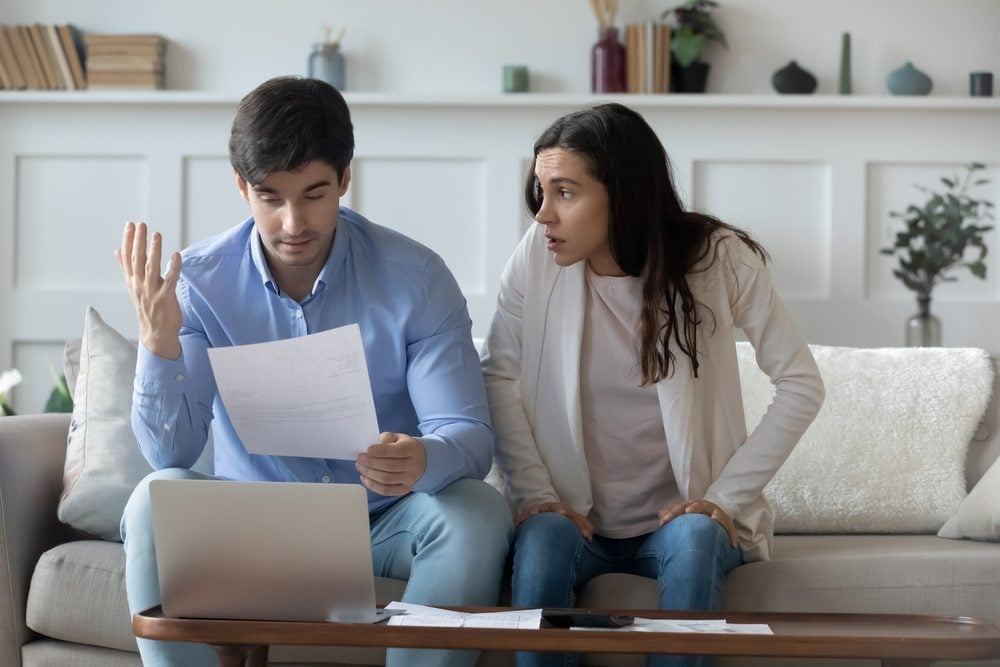 How Much Does Avant Charge?
Interest rates offered by Avant personal loans range from 9.95% to 35.95%. Additionally, a non-refundable administration fee of up to 4.75% is charged. Only when your personal loan is authorized will you be charged this cost. If you fail to make a scheduled payment, late fees might be charged depending on the state where you reside.
Avant personal loans is paying a higher origination fee than most other lenders charge. On the flip side, if you're a prime borrower, Avant might waive the origination fee entirely.
When a planned payment is not made and is returned unpaid, dishonored payment fines may be charged.
Are There Any Pre-Payment Penalties?
There is no information about prepayment penalties provided by Avant personal loans.
How Does Avant Affect Your Credit?
You can check what prices and terms might be available to you with Avant.com by using a soft credit check inquiry. This action is crucial and won't have any impact on your credit score. You can choose whether or not to move forward with the application process after you have seen the options that are available. Remember that only if you decide to proceed with the application will a hard credit inquiry be run. Hard inquiries are visible to third parties looking over your credit record and might have a negative impact on your credit score.
How To Cancel Avant?
Call 1-800-712-5407 or send an email to [email protected] to cancel your Avant personal loan application at any time. By entering into your account on avant.com, you can also continue your personal loan application within 30 days of the time it was initially submitted. They will have to carry out a fresh credit inquiry and start the procedure after 30 days have passed.
You can schedule a complete payout on your dashboard at any time with no prepayment penalties if your loan has already been funded and you want to return the cash. Please be aware that as of the funding date specified in your loan agreement, you will be liable for paying interest that accrues on the remaining principal balance.
Do you have trouble keeping your finances in order? Here is some guidance to get you back on track.
Although debt might be a great weight, your life doesn't have to be destroyed by it. You may take a few steps to get your money back on track.
First, give up using credit cards and resolve to only spend what you can comfortably afford. This will support your ability to stick to your spending plan and make wiser choices.
Another choice is to consult a financial expert, who can explain your alternatives and help you create a plan that matches your particular situation.
Last but not least, try not to stress too much about past-due obligations. Many businesses are open to collaborating with clients to develop a more affordable payment schedule. Contact their customer service department to learn more.
Is Avant Legit Or A Scam?
Consumers in the United States have access to credit products through the lending platform Avant. Avant and WebBank work together to offer these personal loans service. The BBB has given Avant an A rating and it has been in business for 9 years. Despite this, there are numerous unfavorable customer reviews of the company. Customers have given Avant a 1.2-star rating, and 861 BBB complaints have been closed in the last three years.
It's critical to comprehend the many loan options with all the other lenders, interest rates, and repayment options before applying for a loan. You can get the finest option by conducting your homework and comparing rates from other lenders. You can stay away from taking out a loan that you cannot afford by reading consumer evaluations.
Do you know avant.com? Leave your experience and review below!
Thank you for reading!