Austin Municipal Federal Credit Union was the name under which Velocity Credit Union was first established in 1947. To more accurately represent its membership shift, it changed its name to Austin Metropolitan Financial Credit Union (AMFCU) in 1998. In order to better appropriately reflect their goals and principles, they once more changed their name to Velocity Credit Union in January 2003. It provides a comprehensive selection of financial services and solutions to meet your needs. VelocityCU.com is where the business promotes its service.
Velocity Credit Union Summary
It might be challenging to choose a lender when you need a loan. Finding the one that best meets your needs requires investigation because there are so many possibilities available. One choice that has recently received a lot of notice is Velocity Credit Union. But are you a good fit for this lender? To help you decide, here is a deeper look at what they have to offer.
You can uncover some fascinating facts by carefully reading the Velocity Credit Union website and terms and conditions. What was found is listed below.
You may get a personal loan between $500 to $40,000.
There is a maximum 60-month loan period.
APRs as low as 10.49% are available.
Without prior warning, rates and conditions are subject to change.
There may be adjustments to all fees.
The lowest rate has a payment of $21.50 for every $1,000.
When they process your loan application, they will decide on the interest rate, term, and payment.
Your individual credit rating score, which is collected from a credit reporting organization, will serve as the basis for your annual percentage rate (APR).
The National Credit Union Administration provides federal insurance for this credit union.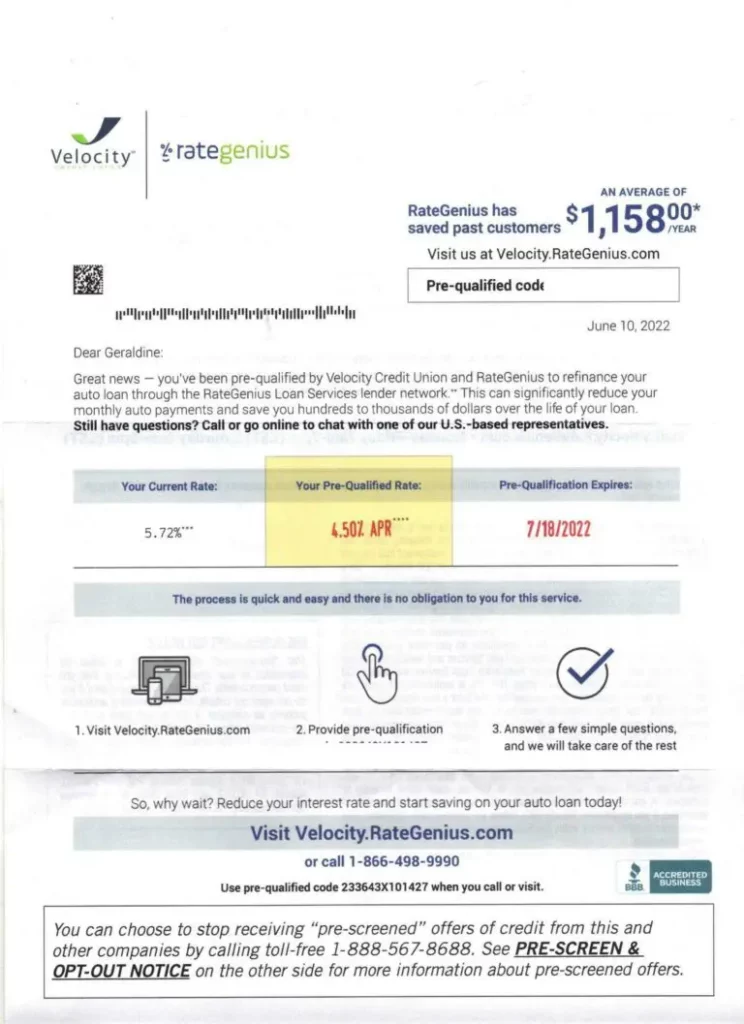 What is Velocity Credit Union?
Velocity Credit Union has been offering Texans financial services since January 2003. They call themselves one of the biggest credit unions in the country with over $922 million in assets and 88,000 members. Anyone who resides in or works in the five-county area is welcome to join their community (Travis, Hays, Williamson, Bastrop, Caldwell). Home renovation, debt consolidation, emergency needs, and other uses are all possible with personal loans from Velocity Credit Union.
Velocity Credit Union has multiple locations. They can be contacted by calling (512) 469-7000.
The Better Business Bureau (BBB) does not accredit Velocity Credit Union, but it does give it an A- rating. In the past three years, the credit union has averaged 8 customer reviews and 30 complaints that have been closed. As a result, consumers have given the business a really poor rating of 1.13 stars out of 5.
How does Velocity Credit Union work?
At Velocity Credit Union, they provide loans for a range of needs, from covering life's minor surprises to purchasing a car or upgrading your house. They might assist you in obtaining the financial support you require thanks to their cheap, fixed rates and flexible payment alternatives. It takes only a few minutes to apply online.
How to qualify for Velocity Credit Union?
Your eligibility for a loan from Velocity Credit Union is based on a variety of variables. Important qualification criteria include debt-to-income ratio, work history, and credit history. Apply for the Velocity Credit Union loan type you're interested in to quickly determine your eligibility is the easiest method to find out.
Velocity Credit Union BBB Reviews
Velocity Credit Union is not too bad in terms of credit unions. It has an average of 8 user ratings and a Better Business Bureau (BBB) rating of A-. There have been 30 complaints closed in the past three years. As a result, its clients have given it a poor rating of 1.13 stars out of 5.
Here are a few reviews:
Emma L. 09/16/2022
If I could give zero stars I would. Do not use Velocity for your banking needs if you need your money. First, I put cash into the atm months ago looked at my account balance the next day and it didn't show I had deposited anything. Called they said they had to audit their machine and it would take 2 weeks. I did end up getting it but I am not wealthy and really couldn't afford to wait. Last week, I had multiple transactions go through two times, and I overdraft. They waived the $5 fee when I called but wouldn't fix the double charges.
Then this week my available balance is half of what is reflected in the online transactions both through the app and their website. When I called, for the second time in as many weeks, the representative started reading off my transactions that already went through saying there was no mistake when clearly there was. I have been with velocity for 6 or 7 years and have never had an issue with this but now it's constant and I am over it. If you depend on your money to be in a safe and reliable establishment do not use velocity.
I am pulling my money out first thing tomorrow morning but I am having anxiety leaving it in even THAT long. Velocity, you had one job and you've failed SPECTACULARLY.
Mark 02/09/2021
This company has the absolute worst customer service. I have spent well over 5 hours just trying to access my account online. Each time I call the people are very unfriendly and unwilling to help. It seems their only goal is to make the process so painful that you do not call back. I am so thankful to be moving my business elsewhere.
Initial Complaint
05/16/2022Complaint Type: Billing/Collection Issues Status: Answered
I am attempting to pay off a loan. Velocity Credit credit union sent the wrong payoff amount to my new bank. When all was finally resolved they backdated the second payoff amount to the initial payoff statement and pulled $106.69 out of my payoff amount as interest. The reason my loan was paid off almost a month late was that they provided my new bank with an incorrect statement to pay off the loan. I am requesting they refund me the $106.69 + $129.75 (of other overpayments they owe me) for a total of $236.44 of overpayments. They are refusing the amount and only paying $129.75.
Velocity Credit Union FAQs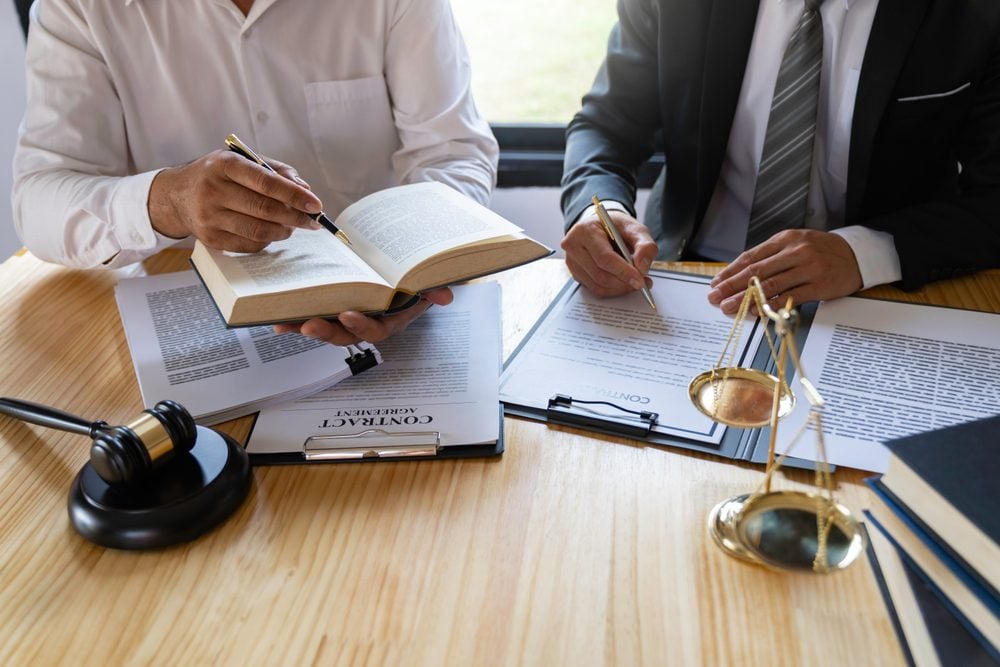 How much does Velocity Credit Union charge?
Some of the most competitive APRs in the business may be found at Velocity Credit Union. Their loan periods, which may range from 12 to 60 months, are also highly flexible. Rates, conditions, and fees, however, might change at any time without prior notice.
Are there any pre-payment penalties?
Prepayment penalties are not applied at Velocity Credit Union to people who decide to pay off their loan earlier than initially planned.
How does Velocity Credit Union affect your credit?
It's a good idea to check your credit score and see what interest rates and conditions you could be eligible for before you apply for a loan. This is accomplished by performing a soft credit draw, which has no impact on your credit score.
To fully understand your credit history and provide you with final rates, the lender will perform a hard credit inquiry once you decide to move forward with the loan application. Be mindful of this before applying because hard inquiries like this are typical anytime you ask for loans and will damage your credit score.
How to cancel Velocity Credit Union?
It's crucial to be assured of your decision before applying for a personal loan. There is no way to stop or undo the transaction once the money has been sent to your account. So before making a decision, make sure you're entirely at ease with it. You can avoid future cancellations and adjustments by doing this.
Having a hard time getting by? Here are some pointers that can enable you to get your bearings.
You may take a few important steps to get your finances in order.
Make and follow a budget first. This will assist you in maintaining financial discipline and ensuring that you are making the most effective use of your money.
A financial advisor might be consulted as an additional alternative. They can assist you in comprehending your particular financial condition and creating a strategy that will be effective for you.
Finally, try not to stress yourself too much over debt. Many businesses are open to collaborating with clients to develop a more affordable payment schedule. Contact their customer service department to learn more.
Is Velocity Credit Union legit or a scam?
Velocity Credit Union, which has been around for more than 75 years, provides financial support to Texans. The business is not certified by the BBB despite having an A- rating there. Unfortunately, user evaluations for this business only give it a 1-star rating out of 5. More negative than favorable evaluations and complaints have been made about the credit union.
Understand velocitycu.com? Post a review and your experience below!
Thanks for reading!