The name UniFi Funding has been making waves in the financial world for quite some time. Often associated with loan facilitation, UniFi Funding has piqued the interest of many potential borrowers. The purpose of this blog post is to dissect the operations of this company, examine its pros and cons, and determine whether its services are legitimate.
What is UniFi Funding?

Financial company UniFi Funding, LLC serves as a middleman between borrowers and lenders. A primary purpose of the platform is to provide borrowers with access to a variety of loans offered by third parties. With UniFi Funding, you can get a personal loan, a business loan, or a debt consolidation loan.
UniFi Funding offers direct mail offers to prospective clients as part of its service. In response to this approach, we conducted a thorough examination of the company, its offerings, and its authenticity.
Upon investigating the fine print of this offer and the company's online presence, we found the following: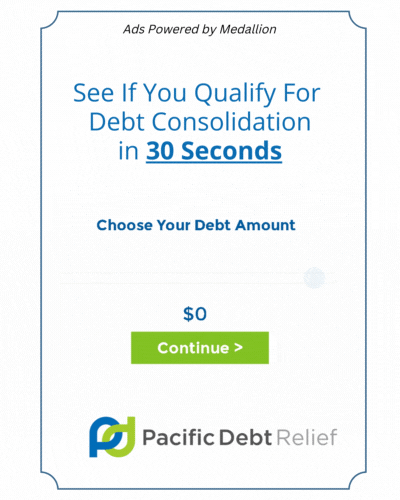 Through their Loan Program, UniFi Funding offers unsecured personal loans funded by third-party lenders and loan funding sources.
The loans range from $10,000 to $100,000, with terms up to 72 months.
The APR for first-time borrowers through UniFi Funding ranges from 5.49% to 29.99%.
Neither do they guarantee that you will be approved for a loan or a particular loan amount, nor do they control the creditworthiness qualification criteria used by lenders.
There are three websites owned by UniFi Funding: unififunding.com, unifilends.com, and moneyloanguys.com. There are no Terms and Conditions or Privacy Policies on any of these websites.
UniFi Funding: How Does It Work?
Borrowers apply for loans through UniFi Funding by filling out an online form on the website. In this form, the borrower must provide basic and financial information about themselves, as well as the type of loan they are seeking. The UniFi Funding algorithm matches the borrower with suitable lenders from its network once the form is submitted.
Upon finding a match, various loan offers are presented to the borrower. After comparing these loan options, the borrower can choose the one that suits their needs best. When a loan offer is accepted, the lender will directly provide the loan to the borrower. Unlike most loan-matching services, UniFi Funding does not disclose how they make money through this process.
UniFi Funding: Pros and Cons
UniFi Funding has its advantages and disadvantages like any other service. Positively:
With funding in as little as 48 hours, UniFi Funding advertises an easy loan application process.
Using the platform, borrowers can choose from a varipayety of loan options.
There are, however, some downsides to it:
UniFi Funding does not have any control over the terms and conditions of loans since it only connects borrowers with lenders.
Lenders have reportedly charged high interest rates and strict repayment terms to some users.
The BBB does not have a file or accreditation for them.
UniFi Funding BBB Rating, Reviews, and Complaints
There is no Better Business Bureau file for UniFi Funding, nor is there any industry accreditation. Therefore, it is unclear how the BBB would rate it. It's hard to say why they don't have a BBB rating.
Their Trustpilot account has only been receiving customer reviews since July 2023. The following reviews are relevant:
---
---
How to Qualify for a UniFi Funding Loan
You must meet several criteria to qualify for a UniFi Funding Loan. The first requirement is that you must be a U.S. citizen or permanent resident. Second, you must have a steady source of income, which can be verified with pay stubs or tax returns. Furthermore, the approval process is heavily influenced by your credit score. Lenders usually require a good credit history with a score above 600, but it can vary.
A debt-to-income ratio of 50% or less, the amount of loan you're applying for, and the purpose of the loan are all important factors to consider. Each lender will have different qualification requirements.
Will UniFi Funding Hurt My Credit?
If you apply for UniFi funding, your credit score may be affected. UniFi may perform a hard credit inquiry when you apply for a loan. Your credit score may dip a few points as a result.
On the other hand, making your loan repayments on time and in full can actually help you build your credit history and improve your credit score over time. However, it's crucial to only take out a loan if you are confident you can repay it, since failing to do so can negatively affect your credit score.
How to Cancel a UniFi Funding Loan
The first step in canceling a UniFi Funding Loan is to contact the third-party lender who funded it.
Each lender has its own cancellation policy, so cancellation terms and conditions may vary.
A personal loan can usually be canceled if the funds have not yet been disbursed.
You cannot cancel your loan if you have already received the funds.
Conclusion: Is UniFi Funding a Scam?
In spite of UniFi Funding's pros and cons, the company appears to be a legitimate platform for connecting borrowers with lenders. Their lack of BBB accreditation or rating, however, makes it difficult to gauge their customers' experiences.
Furthermore, some customers accused them of using a bait-and-switch tactic, by offering low interest rates, only to raise them later. Before making a decision, borrowers should carefully review any loan offers. It is always best to make an informed decision.
FAQs
What is UniFi Lending?
As a platform that connects borrowers and lenders, UniFi Lending facilitates personal loans for various purposes, including debt consolidation.
How does UniFi Lending work?
The UniFi Lending platform allows borrowers to submit loan requests. On the other hand, lenders can review these requests and decide which ones they would like to fund based on their risk tolerance and investment strategy.
What kind of loans can I apply for on UniFi Lending?
UniFi Lending offers personal loans, business loans, and more. Based on the lender's preferences and the borrower's needs, specific offerings may vary
What are the interest rates like on UniFi Lending?
Several factors determine the interest rate on UniFi Lending, including the borrower's creditworthiness, loan amount, and loan term. For first-time borrowers, their APRS ranges from 5.49% to 29.99%.
What kind of data does UniFi Lending use?
To determine the risk level of a loan request, UniFi Lending uses a variety of data, such as credit scores, financial history, and income information. Lenders can use this data to make informed investment decisions.
Glossary
Credit Report: A credit report is a detailed record of an individual's credit history, including personal information, credit accounts, debts, payment history, inquiries, and public records. It is used by lenders to assess creditworthiness and determine the risk of lending money or providing credit to the individual.
High Interest Debt: High Interest Debt refers to debt that carries a notably high interest rate, making it more costly to pay back over time. This type of debt tends to accumulate faster due to the compounding effect of the high interest. Credit cards, payday loans, and certain types of personal loans are common examples.
Monthly Payment: A monthly payment refers to a fixed amount of money paid on a monthly basis for a specific period of time, often associated with loans or long-term payment agreements such as mortgages, car loans, student loans, etc.
Fixed Rate: A fixed rate refers to an interest rate that remains the same throughout the entire term of the loan or investment, regardless of any fluctuations in market rates.
Financial Freedom: Financial freedom refers to the state of having sufficient personal wealth to live without having to work actively for basic necessities. It means your assets generate more income than your expenses. This includes income from investments, savings, passive income streams, and any other income sources that do not require active work.