In this article, we'll take a closer look at TurboDebt BBB rating and reviews to see what they say about the company and whether it's a good choice for those seeking debt relief. Whether you're considering TurboDebt or another debt relief provider, the information provided here can help you make an informed decision about which company to work with.
When considering a debt relief company, it's important to take into account a variety of factors, such as fees, services offered, and customer satisfaction. One valuable resource for evaluating a company's reputation and performance is the Better Business Bureau (BBB), which provides ratings and reviews based on customer feedback and complaints.
Founded in 1998, TurboDebt is a company that specializes in assisting individuals with unsecured debts, such as medical bills and credit card debt. Offering a variety of services, including debt consolidation, debt settlement, and credit counseling, their goal is to help their clients attain financial freedom and a debt-free future.
BBB Rating for TurboDebt
The Better Business Bureau (BBB) is a non-profit organization that aims to promote marketplace trust by providing consumers with the information they need to make informed decisions. The BBB rates businesses on a scale from A+ to F, based on factors like the business's history, customer complaints, and response to complaints. TurboDebt currently doesn't have a BBB rating.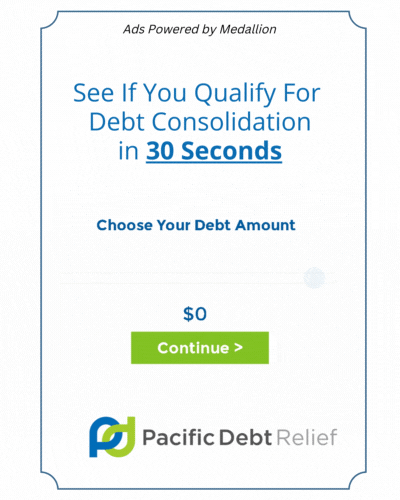 Reviews are an important factor to consider when choosing a debt relief company. They provide insights into the experiences that other people have had with the company, which can help you make an informed decision. TurboDebt has only 2 customer reviews and 1 complaint on the BBB website, with an average rating of 1 out of 5.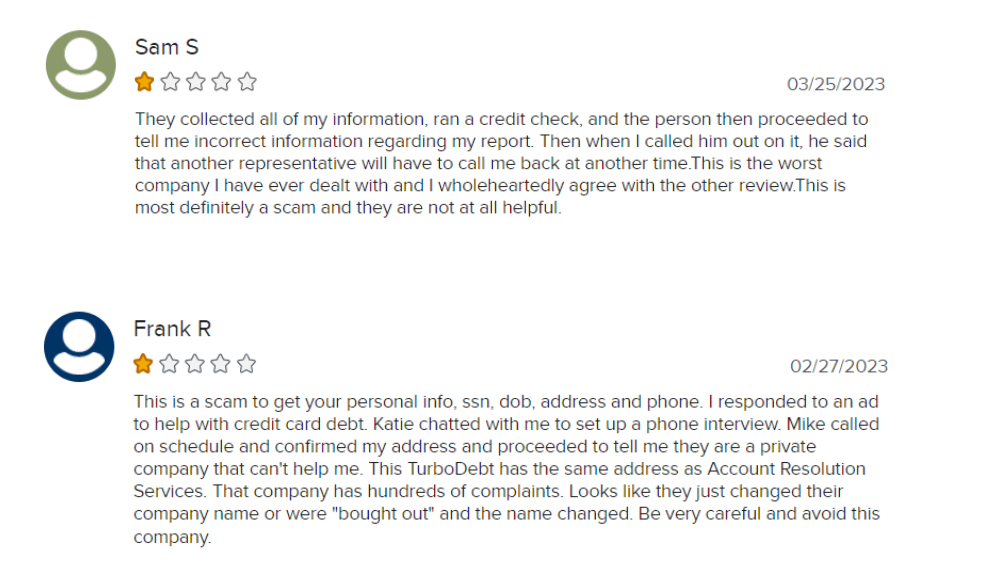 TurboDebt's Online Reviews
TurboDebt's online reviews present a mixed picture of the company's services. While some customers express satisfaction with the debt resolution solutions provided by TurboDebt, others have raised concerns and shared less favorable experiences. Here are some examples: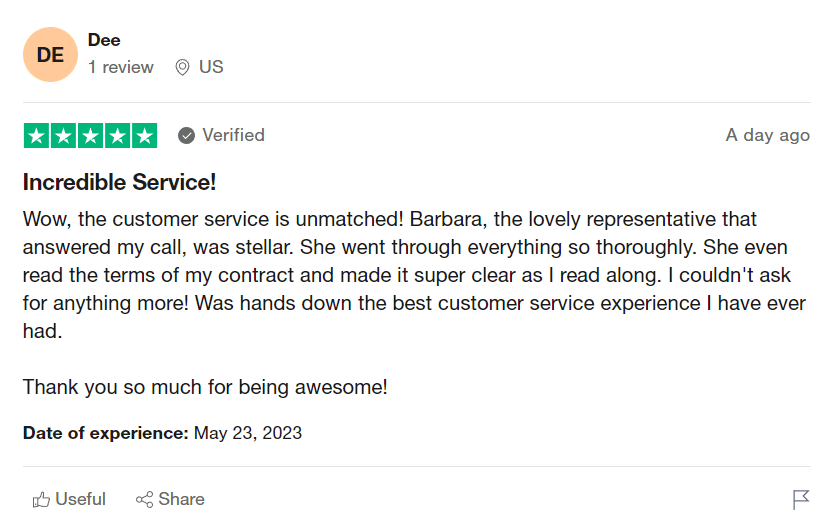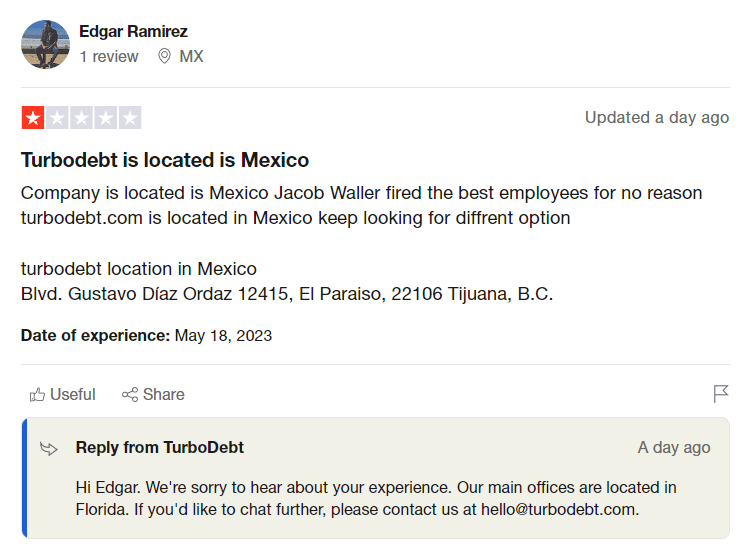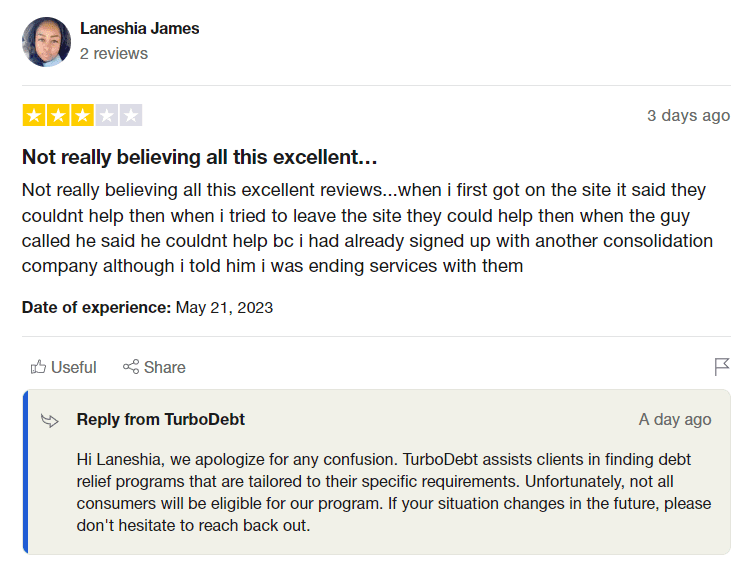 Debt Settlement vs Debt Consolidation Loans
Managing and reducing debt can be achieved through two commonly used methods, debt settlement, and debt consolidation loans. Debt settlement is the act of bargaining with creditors to resolve debt for a lower amount than what is owed, which is a viable solution for individuals who are facing difficulty in making minimum payments and wish to prevent bankruptcy.
Although it has the potential to harm credit ratings and may not be suitable for every type of debt, debt settlement can be an option. Conversely, debt consolidation loans entail merging numerous debts into one loan at a reduced interest rate.
Utilizing this method can make payments easier and potentially lead to reduced interest costs, but it necessitates a sound credit history and may not be accessible to those with significant debt or unfavorable credit ratings. Ultimately, determining the ideal solution is contingent on personal financial circumstances and objectives.
Conclusion
TurboDebt is a company that specializes in debt settlement and can assess your finances to find a debt relief program that suits your needs. While it can be helpful if you're having difficulty managing your debts, debt settlement may not be the best choice for everyone.
TurboDebt doesn't have a BBB rating, and only 2 customer reviews and 1 complaint on their website. It is important to understand the fees, the impact on your credit score, and the necessary savings to make your payments as agreed.
FAQs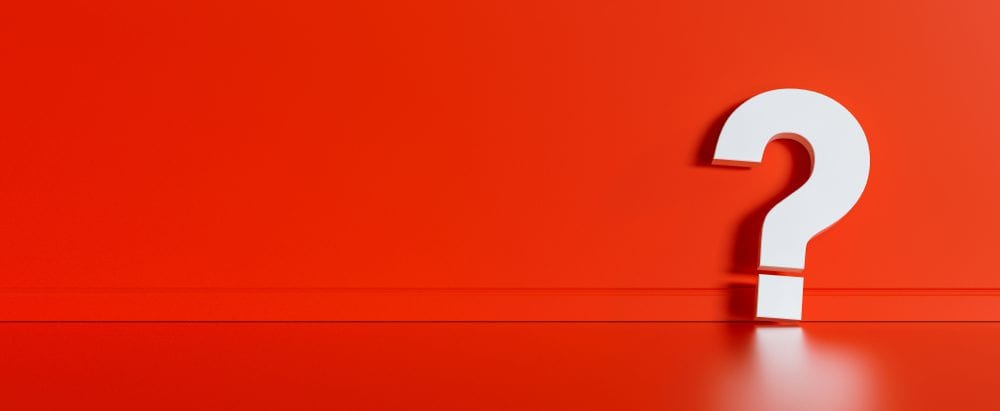 What is TurboDebt's current BBB rating?
TurboDebt doesn't have a rating with the Better Business Bureau (BBB).
How many customer complaints has TurboDebt received through BBB?
TurboDebt has only received 2 customer reviews and 1 complaint on the BBB website.
How many positive customer reviews does TurboDebt have on BBB?
TurboDebt has not received positive customer reviews on the BBB website.
Will TurboDebt Debt Settlement affect my credit score?
Participating in the TurboDebt Debt Settlement program may have an adverse effect on one's credit score as missed payments are expected.
Can I continue using my credit cards while enrolled in the TurboDebt Debt Settlement program?
It is not possible for people to keep using their credit cards during their participation in the TurboDebt Debt Settlement program since it could have an adverse effect on the negotiations with the creditors.
What happens if a creditor refuses to settle with TurboDebt?
In case a creditor declines to resolve matters with TurboDebt, the person might have to keep up with their payments to that particular creditor apart from the program.
Is TurboDebt Debt Settlement right for everyone?
TurboDebt Debt Settlement might not be the optimal choice for everybody. To find the most suitable course of action for one's unique financial circumstances, it is crucial to consult with a financial advisor and consider all possible alternatives.
Glossary
TurboDebt: A debt relief company that offers debt settlement services.
BBB: Better Business Bureau, a non-profit organization that provides business ratings and reviews.
Rating: A score given to a business by the BBB based on its performance in various categories.
Reviews: Feedback from customers or clients about their experience with a business.
Debt Settlement: A process where a debtor negotiates with creditors to settle their debt for a lower amount.
Debt Relief: A general term for services that help individuals or businesses manage and reduce their debt.
Creditor: A person or organization that is owed money by a debtor.
Credit Score: A numerical representation of an individual's creditworthiness based on their credit history.
Credit Counseling: A service that helps individuals manage their debt and improve their credit score.
Financial Hardship: A situation where an individual or organization is struggling to meet their financial obligations.
Debt Consolidation: A process where multiple debts are combined into a single loan or payment.
Bankruptcy: A legal process where an individual or organization declares themselves unable to pay their debts.
Late Fees: A penalty charged by a creditor for late or missed payments.
Statute of Limitations: The time period in which a creditor can legally pursue a debtor for unpaid debts.
Consumer Protection: Laws and regulations designed to protect consumers from unfair business practices.
Debt Settlement Company: Is a business that works on behalf of individuals to negotiate with creditors to reduce and settle their outstanding debts for a fee.
National Debt Relief: It refers to the process of reducing or eliminating the amount of money owed by a country to its creditors.
Debt Relief Programs: These refer to various strategies, policies, and initiatives designed to assist individuals or entities in settling their outstanding debts.
Debt Settlement Companies: These are businesses that help individuals negotiate with their creditors to reduce the amount of debt owed in order to reach a settlement agreement.
Debt Payoff Planning: Is the process of creating a strategy to pay off outstanding debts in a timely and efficient manner.
Free Initial Consultation: It refers to a meeting or conversation between a professional and a potential client that does not require payment or commitment.
Debt relief services: These refer to professional services offered to individuals or businesses to help them reduce or eliminate their outstanding debts through negotiation with creditors, debt consolidation, or other method.
Debt settlement company: A debt settlement company is an organization that helps individuals negotiate with creditors to reduce the amount of debt owed, typically in exchange for a lump sum payment.
Debt collection agency: A debt collection agency is a company that specializes in collecting unpaid debts on behalf of creditors.
Unsecured debt: Unsecured debt is a type of debt that is not backed by collateral, such as a house or car, and is instead based on the borrower's creditworthiness.