Sky Bridge Financial presents itself as a beacon of hope for those buried under the weight of overwhelming debt. This company operates in an industry that has no shortage of controversy, with many institutions promising quick solutions to complex financial problems. It's an industry where the line between savior and swindler can often blur, making it crucial for us to critically analyze and review each company.
Across the Better Business Bureau (BBB) and Trustpilot, Sky Bridge reviews show a mixed bag of both praise and criticism. Consumers report varying experiences, some lauding the company for transforming their financial situation, while others accuse it of worsening their financial predicament.
Few deny the allure of consolidating multiple payments into a single, manageable monthly payment. But in the high-stakes world of debt consolidation, it's essential to separate the wheat from the chaff. Consumer experiences and company practices must be scrutinized thoroughly before deciding to trust a company with your financial future.
---
If you've ever watched the movie "Fight Club," you'll remember the protagonist's perspective on debt: "It's only after we've lost everything that we're free to do anything." While this might have been a catalyst for rebellion and anarchy in the movie, in reality, it's a situation that no one desires. This is why it's essential to review and analyze companies like Sky Bridge Financial, helping you avoid the pitfall of losing everything to escape debt.
---
So, is Sky Bridge Financial an ally in your fight against debt, or does it play into the industry's murky reputation? Let's cut through the noise and see what's what.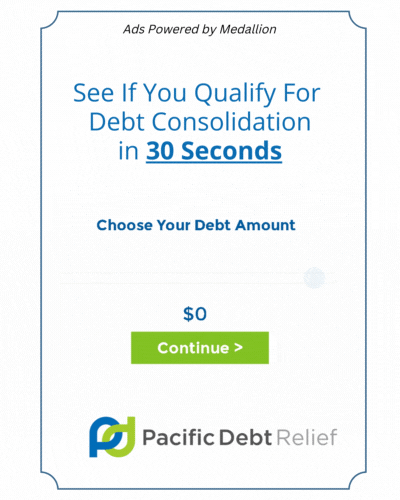 Sky Bridge Financial Company Background

Sky Bridge Financial, despite its high-flying name, has a rather understated beginning. The ethos of the company, as it claims, is to help people cross the troubled waters of overwhelming debt and lead them towards financial freedom. One of the biggest sales pitches that Sky Bridge Financial uses to draw in customers is the promise of a streamlined, manageable approach to eliminating debt. But as we delve deeper into their history and performance, the sheen seems to wear off a bit.
Founded in the late 2000s, Sky Bridge Financial appeared on the debt consolidation scene when the global economy was just beginning to recover from the financial crisis. Initially, the company showed promise, but soon, cracks began to show. There were reports of customers experiencing complications with their debt management plans, and some complained about the company's lack of transparency concerning fees and terms.
There are testimonials from customers on forums and review sites, such as BBB and Trustpilot, which suggest that the company might not always deliver on its promises. Many customers have alleged that they ended up in worse financial circumstances after enlisting Sky Bridge Financial's services. Some even claimed that the company's practices exacerbated their debt situations, pushing them deeper into financial crises rather than pulling them out.
While these testimonials might not represent the majority of Sky Bridge Financial's clients, they certainly raise suspicion about the company's claims. The presence of such negative reviews and testimonials forces us to question the credibility of Sky Bridge Financial and how beneficial their services actually are.
---
Think of the famous line from the movie "The Big Short" – "I have a feeling, in a few years people are going to be doing what they always do when the economy tanks. They will be blaming immigrants and poor people."
---
In the context of Sky Bridge Financial, one can't help but wonder if customers, in retrospect, feel like they've been victimized and given a raw deal, left to shoulder the blame for their worsened financial situations.
In summary, Sky Bridge Financial's past and current status, combined with real-life testimonies, point towards the need for skepticism and close scrutiny. Is it a trustworthy bridge to financial freedom or a shaky structure poised to crumble under the weight of your financial crises? Further examination is required before passing judgment.
Products/Services
Sky Bridge Financial offers an array of services aimed at helping customers tackle their financial burdens, including debt consolidation, financial counselling, and debt settlement services. Yet, careful scrutiny of these services reveals reasons for concern and skepticism.
Debt consolidation is one of the mainstays of Sky Bridge Financial. It claims to convert multiple high-interest debts into one manageable monthly payment with a lower interest rate. Nevertheless, some customers report this not being the case. Instances of hidden fees and surprising interest rates have been reported.
Like a tricky multiple-choice question, the right answer isn't always clear. So, let's test your knowledge with this quick quiz:
Sky Bridge Financial also offers financial counseling services, a useful tool to help customers understand their financial situation and make informed decisions. However, some clients have raised concerns over the quality of this service. Common complaints include unresponsive customer service and lack of clear guidance, calling into question the efficacy of these services.
Debt settlement is another service provided by Sky Bridge Financial. Designed to negotiate with creditors to reduce the overall amount of debt, this method can be a lifesaver for those struggling with significant debt. However, many customers have reported a lackluster performance on this front, with some even stating that the company failed to communicate with creditors effectively.
The Better Business Bureau (BBB) and Trustpilot reviews also suggest a mixed experience. Some customers praise the company for its services, but a considerable number express dissatisfaction. Their grievances range from unexpected fees to poor customer service, and even allegations of misrepresentation of services.
Overall, it seems that while Sky Bridge Financial offers a wide range of services to help individuals manage their financial issues, the quality and effectiveness of these services may not be as advertised. Whether it's the questionable efficacy of their debt consolidation schemes or the allegedly subpar financial counselling, there are enough red flags to advise potential customers to proceed with caution.
Remember, if it sounds too good to be true, it probably is. And when it comes to dealing with hefty debts and financial burdens, the last thing you need is to fall for a service that doesn't deliver on its promises. There's no shortcut to financial freedom, and any company that suggests otherwise should be critically examined.
So, how did you fare in the quiz? Are your eyes wide open to the potential pitfalls of Sky Bridge Financial's services? The mixed reviews and customer feedback underscore the need for a cautiously critical perspective when considering Sky Bridge Financial for your debt consolidation needs.
Risks and Controversies
In our quest to unearth the truth about Sky Bridge Financial, we must not skirt around the risks and controversies associated with the company. Debt consolidation companies are not immune to complaints and lawsuits; Sky Bridge Financial is no exception.
One of the significant risks pertains to the company's transparency or, in some cases, the apparent lack thereof. There have been numerous reports from customers who have faced unexpected fees and costs, which they claim were not made clear when they signed up for the service. The company's alleged failure to disclose these fees up front has caused many customers to question the honesty and integrity of Sky Bridge Financial's practices.
Customer service is another area where Sky Bridge Financial has received its fair share of complaints. Customers have reported problems with unresponsive service, delayed responses, and instances where the company did not adequately address their concerns. Such lapses in customer service not only create frustration but also raise doubts about the company's commitment to customer satisfaction.
Even more worrying are allegations of potential scams. Some customers have reported experiences that seem to echo the hallmarks of scam activities, such as pressure tactics, misrepresentation of services, and failure to deliver promised results.
Additionally, Sky Bridge Financial appears to be embroiled in numerous disputes, with a slew of complaints lodged with the BBB. These complaints, combined with negative reviews, paint a concerning picture of the company's business practices.
To gauge the general sentiment of our readers about these risks and controversies, we have created a short survey. Share your thoughts and see where your opinion stands among others:
📝 Sky Bridge Financial Survey
The feedback we receive from our readers will offer more insights into the experiences of those who have interacted with Sky Bridge Financial. They will also help potential customers make informed decisions.
In conclusion, the risks and controversies surrounding Sky Bridge Financial cannot be overlooked. From complaints about hidden fees and poor customer service to allegations of scam activities, these issues cast a shadow over the company's credibility. As always, it's crucial to be cautious and conduct thorough research before engaging with any debt consolidation company.
We encourage you to share your experiences and opinions, helping others make informed decisions about their financial future. After all, it's only by sharing our experiences that we can hope to shed light on the often opaque world of debt consolidation services and help others avoid potential pitfalls.
Comparative Analysis
When sizing up Sky Bridge Financial's performance, it's helpful to compare it to other players in the debt consolidation field. ClearOne Advantage and Pacific Debt Relief are two of the industry's benchmark providers, boasting solid reputations and a plethora of positive customer experiences. In this comparative analysis, we will also consider Tripoint Lending and Credit 9, two companies that have mixed reviews, much like Sky Bridge Financial.
To start, let's examine ClearOne Advantage. This company has consistently been praised for its transparency, competitive interest rates, and exceptional customer service. They have numerous positive reviews on BBB and Trustpilot, indicating a high level of customer satisfaction. Compared to Sky Bridge Financial, whose reputation is marred by allegations of hidden fees and customer service lapses, ClearOne Advantage clearly has an edge.
Next, Pacific Debt Relief, another trusted name in the industry, has set itself apart with its personalized approach to debt management. Their customized debt reduction plans and one-on-one customer support contrast starkly with Sky Bridge Financial's perceived lack of personalized service and general approach.
While Sky Bridge Financial may outshine Tripoint Lending and Credit 9 in some areas, it's important to note that these companies also have their share of complaints. Much like Sky Bridge Financial, customers have reported high-pressure sales tactics and a lack of follow-through on promised services. This indicates that while Sky Bridge Financial is not alone in these criticisms, it's also far from being a standout performer in the industry.
To provide a clearer picture, let's take a look at a comparison chart highlighting the key aspects of each company:
| Company | Customer Service | Transparency | Interest Rates | Personalization |
| --- | --- | --- | --- | --- |
| Sky Bridge Financial | Mixed reviews | Allegations of hidden fees | Varies | Lacking |
| ClearOne Advantage | High praise | High transparency | Competitive | Varies |
| Pacific Debt Relief | Highly rated | Highly transparent | Competitive | High |
| Tripoint Lending | Mixed reviews | Varies | Not competitive | Moderate |
| Credit 9 | Mixed reviews | Varies | Not competitive | Moderate |
In conclusion, while Sky Bridge Financial may appear to be a viable option for debt consolidation at first glance, a closer look and comparison with other industry players reveal several areas of concern. It is essential for potential customers to weigh these factors carefully and consider other more reliable alternatives in the market.
Remember, when it comes to handling your hard-earned money, settling for less than the best is not an option. Always aim to work with a company that has your best interests at heart, demonstrates transparent practices, and offers competitive rates. It may take a little more time and research, but your financial health is worth it.
Conclusion
Sky Bridge Financial, like many debt consolidation companies, proposes to solve the problem of overwhelming debt. However, over the course of our review, we've unveiled several issues which cast doubt on the efficacy and transparency of the company's practices. These concerns, coupled with mixed customer reviews, highlight the need for potential customers to tread cautiously when considering Sky Bridge Financial's services.
From allegations of hidden costs to customer service issues, Sky Bridge Financial has quite a few controversies associated with its name. Notably, the company's services seem to pale in comparison to other industry players like ClearOne Advantage and Pacific Debt Relief, which boast more favorable reputations and customer experiences.
In the cinematic universe, Tony Stark, a.k.a. Iron Man, solved his problems by building his way out of them. Unfortunately, in the real world, and particularly in the realm of financial debt, there are no easy fixes or superhero solutions. The path to financial freedom requires careful planning, informed decision-making, and above all, choosing the right partners to guide you through the process.
So, before you take the leap and enlist the services of a debt consolidation company like Sky Bridge Financial, take a step back and do your research. As a starting point, check out our comprehensive debt consolidation comparison chart for a side-by-side analysis of top industry players.
In conclusion, we urge you to remember that choosing a debt consolidation company is a significant decision that can impact your financial health for years to come. So, ensure you make this decision with a healthy dose of skepticism and a lot of research. Wise decision-making will help you avoid the pitfalls and steer your way towards financial freedom.
FAQs
1. What is Sky Bridge Financial? Sky Bridge Financial is an online platform that connects borrowers with potential lenders. However, it's important to note that Sky Bridge does not lend money directly, and the quality of lenders varies, so proceed with caution.
2. Is Sky Bridge Financial a reliable lender? As a platform connecting borrowers with lenders, Sky Bridge Financial does not lend money directly and hence, its reliability depends on the lenders in its network. While it adheres to industry standards for data protection, it's still essential to do your research on the individual lenders.
3. How are Sky Bridge Financial's interest rates? Sky Bridge Financial does not set interest rates; the lenders in its network do that. These rates can vary dramatically based on your credit score, loan amount, and term. Before accepting any loan, ensure you are fully aware of all the terms and repayment schedules.
4. Are there any hidden fees associated with Sky Bridge Financial? Sky Bridge Financial claims to charge no fees for its services, but the lenders in its network might have their own fee structures. It's crucial to understand the terms and conditions of the lender before accepting a loan to avoid any unpleasant surprises.
5. How quickly can I get a loan through Sky Bridge Financial? While Sky Bridge Financial claims to provide fast loan approvals, the actual timeline might be longer depending on various factors like the lender's verification process and your bank's policies. It's always prudent to allow for potential delays when planning your finances.
6. Can Sky Bridge Financial help if I have poor credit? Sky Bridge Financial does work with some lenders who provide loans to individuals with poor credit. However, these loans often come with higher interest rates and less favourable terms. Always consider your ability to repay before accepting such loans.
7. Is my personal data safe with Sky Bridge Financial? Sky Bridge Financial uses encryption technology to protect users' data. However, it's worth noting that no platform can guarantee 100% security. Always ensure you are using a secure network for any online financial transactions.
8. Does using Sky Bridge Financial guarantee a loan? No, Sky Bridge Financial merely connects you with potential lenders. The final approval of the loan depends on the lender's criteria and your creditworthiness.
9. Can I pay off my loan early with Sky Bridge Financial? The ability to repay a loan early depends on the terms set by the individual lender, not Sky Bridge Funding. Some lenders may charge prepayment penalties. Always read the terms and conditions before accepting a loan.
10. How does Sky Bridge Financial compare to other lending platforms? While Sky Bridge Financial may offer a convenient way to connect with potential lenders, it's essential to do your due diligence. Always compare the terms of the loan, interest rates, and the credibility of lenders from multiple sources before making a decision.