SecureOne Financial Corporation, a name increasingly familiar in the debt consolidation industry, markets itself as a reliable guide to navigate the choppy waters of debt. But in a climate where the industry is routinely rocked by controversies and skepticism, it's vital to scrutinize such claims with a discerning eye.
Founded in 2005, SecureOne Financial has etched its presence in the debt relief space, offering services that include debt consolidation, debt management, and financial education. Their self-proclaimed aim is to provide personalized, affordable solutions to individuals grappling with debt.

Indeed, a cursory glance at review sites such as Better Business Bureau (BBB) and Trustpilot shows a mixed bag of customer testimonials. Some hail SecureOne Financial as their fiscal savior, crediting the company with alleviating their debt burden and restoring their financial health. However, interspersed among these glowing reviews are more than a few disgruntled voices of customers who feel deceived, let down, and even more entangled in the debt web than before.
Claims of hidden fees, poor customer service, and broken promises are not uncommon. Some customers, lured by initial promises of reduced monthly payments and dreams of a debt-free existence, found themselves instead sinking further into financial quicksand. This scenario eerily mirrors the plot of the Oscar-nominated movie, "The Big Short," where an initially rosy financial picture eventually crumbled into a financial crisis.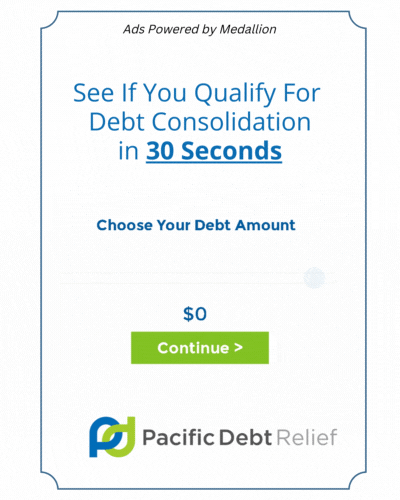 Intriguingly, SecureOne Financial doesn't appear to be accredited by the BBB, a point worth pondering for those considering entrusting their financial futures to the company. Accreditation by the BBB is seen as a mark of confidence, signaling that the business meets certain standards of transparency, honesty, and customer treatment. The lack of this accreditation for SecureOne Financial raises red flags and warrants caution.
In a nutshell, the narrative surrounding SecureOne Financial is a complex one, a blend of relief for some and disillusionment for others. It's a reminder that in the realm of debt consolidation, all that glitters is not necessarily gold. Potential consumers would do well to tread carefully, doing their due diligence before jumping aboard the SecureOne Financial bandwagon. As the saying goes – buyer beware.
Company Background
SecureOne Financial Corporation, established in 2005, has positioned itself as a beacon for people who are floundering in the sea of debt. Their mission? To provide affordable personalized solutions to these debt-stricken individuals. But how well does this tall claim stand under scrutiny?
As a debt consolidation organization, SecureOne Financial holds a significant position in the debt management industry. It claims to have helped numerous individuals reduce their monthly payments, eventually leading them to financial freedom. However, there are several red flags that cast a shadow of doubt on these claims.
Several customers have expressed their bitter experiences with SecureOne Financial, reporting that instead of leading them out of debt, the company pushed them deeper into it. One customer has gone on record stating, "They promised to cut my dues by 50%, but instead, my debts have almost doubled." This situation bears a striking resemblance to the plot of the Oscar-nominated movie, "Confessions of a Shopaholic," where the protagonist, enticed by the world of credit, ends up in a financial mess.
Another aspect that adds to the skepticism surrounding SecureOne Financial is its absence from BBB accreditation. While it may not seem like a big deal on the surface, BBB accreditation gives customers a sense of assurance that they are dealing with a reputable company that maintains certain levels of transparency and customer service – a mark SecureOne Financial seems to lack.
Moreover, SecureOne Financial also doesn't disclose its pricing structure or details about its programs on its website, which further raises concerns about the company's transparency. The lack of clear, upfront information leaves potential customers guessing about the costs and details of the services they are signing up for, putting them at potential risk.
In conclusion, while SecureOne Financial has been operating for over a decade and a half, and despite its claims of providing personalized debt relief solutions, there are various aspects that raise questions about its credibility and transparency. This paints a picture of a company that, while experienced, may not be the most reliable or forthright about its practices. As with any financial decision, potential customers should proceed with caution and conduct thorough research before choosing to engage with SecureOne Financial.
SecureOne Financial: Products/Services
SecureOne Financial Corporation boasts a variety of debt consolidation products and services. Interestingly, they claim to offer 'personalized' solutions, a term that often denotes a more customer-centric approach. But, does this really apply to SecureOne Financial?
However, when examined critically, certain questions arise. On the BBB and Trustpilot review platforms, some customers have expressed dissatisfaction with the supposed 'personalized' solutions, hinting at a more one-size-fits-all approach. Some clients reported that the company failed to negotiate effectively with their creditors, leading to increased financial strain.
Moreover, SecureOne Financial's claim of providing 'financial education' to its clients is an interesting proposition. While this seems like a valuable offering on the surface, some may wonder if it is merely a marketing gimmick. The question you should ask yourself is: do they really provide a comprehensive financial education program, or is this just an attractive catchphrase used to lure more clients?
Another point of concern is the absence of clear and specific information about their products and services on their official website. This lack of transparency raises concerns about what the company is truly offering and at what cost.
So how genuine are SecureOne Financial's claims? We invite you to participate in our interactive poll:
In conclusion, while SecureOne Financial offers a gamut of services aimed at alleviating debt, the lack of transparency, mixed customer reviews, and questions arising about the effectiveness of their 'personalized' solutions call for caution. It's essential to thoroughly investigate these claims before choosing SecureOne as your debt consolidation partner.
Risks and Controversies
SecureOne Financial, like many other debt consolidation companies, is not without controversy. The company has been associated with numerous complaints, raising questions about its services, costs, and overall reliability.
One of the primary risks associated with SecureOne Financial is undisclosed fees. A number of customers have reported unexpected charges that were not clearly communicated at the outset. This has often resulted in customers paying significantly more than they originally anticipated. This lack of transparency regarding fees is a major concern when considering SecureOne Financial for debt consolidation.
Customer service is another area that has drawn criticism. Some customers have complained about difficulty in contacting the company, lack of responsiveness, and unhelpful customer service representatives. In a service industry, particularly one dealing with sensitive financial matters, such complaints are cause for concern.
The primary services offered by SecureOne Financial include debt consolidation, debt management plans, and financial education. These services are designed to assist clients struggling with multiple creditors and high-interest rates. The company claims to negotiate with creditors on behalf of the clients, with the promise of lowering monthly payments, reducing interest rates, and finally eradicating debt.
Perhaps the most serious issue is that some customers report that SecureOne Financial's services actually exacerbated their debt problems. Instead of reducing their overall debt, some customers found that their financial situation worsened after engaging the company's services. This is perhaps the most critical risk associated with SecureOne Financial, as it directly contradicts the company's primary claim of assisting customers in reducing their debt.
There have also been lawsuits filed against SecureOne Financial. These lawsuits highlight potential legal risks associated with the company and further erode the company's credibility in the debt consolidation industry.
None of these issues should be taken lightly. They highlight serious concerns about SecureOne Financial's business practices and the potential risks to customers. These controversies underscore the need for potential customers to thoroughly research the company and consider other options before committing to their services.
Pros and Cons
SecureOne Financial, like any other organization, has certain advantages and disadvantages. These aspects become more apparent when we closely analyze customer feedback and perform a comprehensive industry analysis.
Pros:
Variety of services: SecureOne Financial offers a range of debt relief solutions, including debt consolidation, debt management, and financial education. This variety allows consumers to potentially find something that suits their needs.
Customer Service: Some customers have praised SecureOne Financial for its customer service. Reports suggest that the representatives are helpful, empathetic, and dedicated to helping consumers navigate their financial issues.
Cons:
Lack of Transparency: One of the most significant criticisms of SecureOne Financial is its lack of transparency. Customers have reported unexpected fees and a lack of clear information about the structure and details of the company's programs.
Ineffective Debt Relief: Another criticism is the ineffectiveness of SecureOne Financial's debt relief services. Some customers have reported that their debt situation worsened after using the company's services – a stark contrast to the promises of reduced debt and financial freedom.
Poor Customer Service: Even though some customers have praised the company's customer service, there are also several complaints about poor communication, lack of responsiveness, and unhelpful representatives.
When comparing SecureOne Financial to industry benchmarks like ClearOne Advantage and Pacific Debt Relief, the company falls short in multiple areas, particularly transparency and effectiveness of debt relief. Even when compared to other companies with mixed reviews like Tripoint Lending and Credit 9, SecureOne Financial seems to struggle.
In conclusion, while SecureOne Financial does have some advantages, the cons seem to outweigh the pros. The company's mixed reviews and controversies paint a cautionary picture for potential customers. Therefore, it is crucial to perform thorough research and consider other options before entrusting your financial future to SecureOne Financial.
Conclusion
In summing up the various elements of SecureOne Financial, it's crucial to remember the complexities of the debt consolidation industry. This company, like many others, has its strengths and weaknesses. However, the controversies, mixed reviews, and potential risks associated with SecureOne Financial make it essential that potential customers exercise caution and do thorough research before making any decisions.
While some customers have benefited from their services, others have reported their debt situation worsening after engaging with the company. Lack of transparency regarding fees and service details also raises concerns about what clients are signing up for.
When juxtaposed with industry giants like ClearOne Advantage and Pacific Debt Relief, SecureOne Financial lacks in certain key areas. Even when compared to other companies with mixed reviews, such as Tripoint Lending and Credit 9, SecureOne struggles to make a favorable impression.
As with any financial decision, it's important to delve deeper than the surface. Our debt consolidation comparison chart provides a more comprehensive view of the industry, aiding in making an informed decision.
---
In the words of Gordon Gekko from the movie Wall Street, "The most valuable commodity I know of is information." So, let's equip ourselves with the right information before diving into the world of debt consolidation and making a choice.
---
Thus, the final word of advice is to tread with caution, stay informed, and remember that your financial health matters. The road to financial freedom may be rocky, but with the right knowledge and resources, it is entirely navigable.
FAQs
What is SecureOne Financial and what services do they offer? SecureOne Financial is reportedly a financial services provider, claiming to specialize in a range of services. However, the specifics of these services are unclear, and caution should be exercised until more information can be ascertained.
How experienced is the staff at SecureOne Financial? SecureOne Financial suggests that they have a team of experienced professionals. However, the levels of experience and expertise among staff members can vary, and potential clients should undertake due diligence to investigate the qualifications of those managing their financial affairs.
Does SecureOne Financial have any certifications or awards? No concrete information is readily available regarding certifications or awards that SecureOne Financial might possess. As such, potential clients are advised to conduct thorough research into SecureOne Financial's credibility and reputation in the financial services industry.
What types of clients does SecureOne Financial serve? SecureOne Financial alleges to serve a diverse range of clients, but no specific information is provided. As such, potential clients should ask for more details about the company's client base and its experience servicing such clients.
What is SecureOne Financial's approach to financial management? SecureOne Financial claims to use a strategic approach tailored to each client's individual needs. However, without detailed information or data to support these claims, potential clients should approach with caution and seek further clarification.
Does SecureOne Financial have any past or pending legal issues? Information regarding legal issues involving SecureOne Financial is not readily available. Potential clients should conduct comprehensive background checks before engaging with any financial services provider, including SecureOne Financial.
What fees does SecureOne Financial charge for its services? SecureOne Financial does not provide a clear and comprehensive fee structure on its public-facing platforms. As a result, potential clients should ensure they fully understand all associated costs before signing any contracts.
How does SecureOne Financial safeguard customer data? While SecureOne Financial asserts strong data protection policies, they do not provide specific details about these measures. Clients should thoroughly inquire about these policies to ensure their personal and financial information will be adequately protected.
How transparent is SecureOne Financial about their operations? While SecureOne Financial provides some information about their services and operations, they do not offer a comprehensive view of their business practices. This lack of transparency should be a concern for potential clients.
How does SecureOne Financial compare to other financial service providers? SecureOne Financial is one among many financial service providers in the market, and without concrete data or details about their offerings, it is unclear how they compare. Potential clients should undertake a comparative analysis to ensure they choose the best financial service provider for their needs.