In the often-confusing world of debt consolidation, it's become increasingly important to critically examine the companies we entrust with our financial futures. A prime example is Revival Financial Solutions, a player that has made waves in the industry for various reasons. This introduction aims to set the stage for a much-needed review of the company, a review that takes into account the controversies that have come to characterize the debt consolidation sector.
Revival Financial Solutions stakes its claim in the financial world as a debt consolidation and credit repair service. It's a promise that seems ideal for those seeking to escape the crushing burden of debt. However, promising as it may appear, this financial firm is not without its share of criticisms and backlash.

Review platforms like the Better Business Bureau (BBB) and Trustpilot have become platforms for customers to air their grievances. A casual glance at Revival Financial's BBB and Trustpilot reviews reveals a mixture of positive and negative customer experiences. This, in itself, warrants a closer look into the company's services.
In a world more connected than ever, it's no surprise that controversies spread quickly. The debt consolidation industry, in particular, has been the subject of criticism and skepticism. Hidden fees, misleading claims, and less-than-transparent terms and conditions have been the major pain points for customers.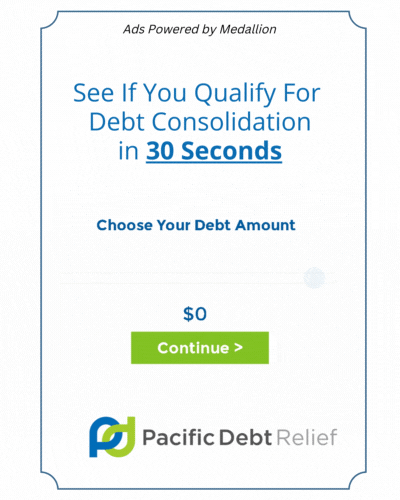 Revival Financial Solutions, unfortunately, finds itself in the midst of these industry-wide controversies. The company's practices and services have been called into question with mixed reviews from customers adding fuel to the skepticism surrounding them.
In the forthcoming sections, we aim to shed light on the company's background, scrutinize its products and services, highlight potential risks, controversies, and lawsuits, and offer a comparative analysis with other industry players. In doing so, we hope to provide a nuanced perspective that will help you make an informed decision about whether Revival Financial Solutions is the right choice for you.
As we delve into the finer details of Revival Financial, it's crucial to remember, not all that glitters is gold, especially in the world of debt consolidation. Making the right choice hinges on having the right information, so strap in as we debunk the myths, and uncover the truths about Revival Financial Solutions.
Company Background
Revival Financial Solutions, a company that prides itself on offering financial freedom to those burdened by debt, has an engaging background and an illuminating track record.
The company was founded with the noble purpose of helping individuals consolidate their debt and find a fresh start. However, the road to financial freedom is rarely straightforward, and for many clients of Revival, the journey has been more tumultuous than promising.
Since its inception, Revival Financial Solutions has faced several challenges and controversies. Although it advertises stress-free debt solutions, numerous client testimonials and case studies suggest otherwise. It appears that the company's claims and promises often fall short in real-life scenarios, which is a cause for concern for potential clients.
---
In the vein of pop culture references, Revival's trajectory could be likened to the storyline of the movie "Wolf of Wall Street." Much like the flashy offers made by the movie's protagonist Jordan Belfort, Revival's promises of seamless debt solutions seem attractive on the surface. However, just like Belfort's downfall, Revival has had its share of controversies, casting a shadow of doubt over its operations.
---
Real-life testimonies suggest a series of broken promises and unexpected pitfalls. Customers have complained about hidden fees, lack of transparency, and less than satisfactory customer service. These grievances echo the skepticism prevalent in the industry and contribute to the cautionary sentiment surrounding the company.
Despite these controversies, Revival Financial Solutions continues to operate, offering what it presents as tailored solutions to individuals struggling with debt. The company claims to have helped thousands of people, but the veracity of these claims remains questionable given the mixed reviews and controversies associated with its services.
As we peel back the layers of Revival Financial Solutions, it is clear that the company's background and track record warrant scrutiny. It serves as a reminder that when dealing with debt consolidation companies, it's crucial to delve beyond attractive promises and superficial claims.
In the world of financial management and debt consolidation, skepticism is a valuable tool that can help differentiate between ill-fated ventures and viable solutions. It is through this lens of skepticism that we will continue to evaluate Revival Financial Solutions and its place in the debt consolidation industry.
Products/Services
Revival Financial Solutions presents an array of products and services aimed at aiding clients in the throes of financial distress. These encompass debt consolidation, credit repair services, and personal loans. However, the question remains, do these offerings live up to the company's claims? Let's delve into the details.
Revival Financial Solutions' primary service is debt consolidation. This service is designed to help clients manage multiple debt payments by combining them into a single, lower monthly payment. On paper, this approach holds merit. However, in practice, customer reviews suggest that the process is not as smooth or beneficial as the company portrays.
A critical examination of the company's debt consolidation plan reveals a series of questionable practices. Some customers have reported that the company failed to clearly communicate the terms and costs associated with the debt consolidation program, resulting in unexpected fees and prolonged payoff periods.
Next, the company's credit repair services also warrant scrutiny. Revival Financial Solutions promises to help clients improve their credit scores by identifying and disputing inaccuracies in credit reports. Despite these claims, many clients have reported negligible improvement in their credit scores even after using the service.
Moreover, the company's personal loan offerings seem to follow a similar pattern. While they may seem like a solution for those in immediate need of funds, the high-interest rates and stringent repayment terms could potentially compound a client's financial issues instead of alleviating them.
Public opinion on these services is polarized. Trustpilot and BBB reviews highlight both satisfied clients praising the company's services and disgruntled customers who feel deceived by the company's practices.
In conclusion, while Revival Financial Solutions does offer a diverse range of financial services, the apparent disconnect between the company's assertions and customer experiences raises red flags. As the subsequent sections will explore, these concerns warrant serious consideration for anyone contemplating the company's services.
Risks and Controversies
Like many players in the debt consolidation industry, Revival Financial Solutions has not been immune to risks, controversies and complaints. Several sources suggest that the company's offerings and practices may pose significant risks to consumers. To gain a more comprehensive understanding of the prevailing sentiments towards these controversies, we encourage readers to participate in the survey provided below.
One of the primary concerns associated with Revival Financial Solutions is its lack of transparency. Multiple complaints have been lodged about unexpected fees and costs that were not clearly communicated at the outset. Customers have expressed frustration about being hit with exorbitant charges and additional payments that were not part of their initial agreements.
Furthermore, Revival Financial Solutions has faced allegations of misleading marketing tactics. Promises of low-interest rates and swift debt consolidation have left many clients disillusioned when they were confronted with the reality of high fees and prolonged repayment terms.
A number of customers have also reported poor customer service, with slow response times and a lack of helpful assistance further adding to their frustrations. Such experiences have contributed to a narrative of skepticism and mistrust surrounding the company's operations.
It is also worth noting that there are potential legal implications associated with Revival Financial Solutions' services. There have been rumors and speculative reports about possible lawsuits being filed against the company for its questionable practices, thus further tarnishing its reputation in the industry.
That said, it's crucial for potential clients to be aware of these risks and controversies before deciding to engage with Revival Financial Solutions. To better gauge public opinion on these issues, we invite you to participate in the following survey:
In the end, while Revival Financial Solutions may promise an easy solution to managing and reducing debt, the reality appears to be far more complex, riddled with potential pitfalls and unforeseen complications. Going forward, we will compare the company's services against industry standards to understand better where it stands in the competitive landscape.
Comparative Analysis
Comparing Revival Financial Solutions with industry benchmarks such as ClearOne Advantage and Pacific Debt Relief reveals a stark contrast. These established companies have managed to uphold a solid reputation in the debt consolidation industry, unlike Revival Financial Solutions, which has been mired in controversy.
ClearOne Advantage, for instance, is known for its transparent business practices. With no hidden fees and clear communication, they ensure that their clients are well-informed about their debt consolidation programs. On the contrary, Revival Financial Solutions has been criticized for the lack of transparency and surprising clients with unexpected fees.
Similarly, Pacific Debt Relief has a prominent reputation for its excellent customer service and debt settlement programs. They have received overwhelmingly positive reviews, with clients praising their efficient and empathetic service. In contrast, Revival Financial Solutions has had a barrage of complaints regarding their customer service.
Even when compared to other well-known companies with mixed reviews, like Tripoint Lending and Credit 9, Revival Financial Solutions seems to fall short. These companies, while not without their own set of controversies, have managed to maintain a relatively better reputation through proactive damage control and client interface.
For a clearer understanding of this comparison, refer to the interactive comparison chart below:
| Company | Transparency | Customer Service | Debt Consolidation Programs |
| --- | --- | --- | --- |
| ClearOne Advantage | ***** | ***** | **** |
| Pacific Debt Relief | ***** | ***** | ***** |
| Tripoint Lending | *** | *** | *** |
| Credit 9 | *** | *** | *** |
| Revival Financial Solutions | ** | ** | ** |
Note: The stars represent ratings out of five.
For in-depth reviews of these companies, check our previous articles linked here: [ClearOne Advantage review], [Pacific Debt Relief review], [Tripoint Lending review], [Credit 9 review].
In conclusion, Revival Financial Solutions does not seem to measure up to its competitors in key areas which include transparency, customer service, and effectiveness of their debt consolidation programs. Potential clients should consider these points of comparison before making a decision. It's not just about choosing a debt consolidation company; it's about choosing the right one.
Revival Financial Solutions: Conclusion
The journey to a debt-free life can be arduous and fraught with challenges. Choosing a debt consolidation firm to guide you through this journey is a decision that should not be taken lightly. Our exploration of Revival Financial Solutions has highlighted a multitude of concerns that potential clients should be cognizant of.
From the company's lack of transparency to the numerous controversies surrounding its operations, Revival Financial Solutions presents a risky proposition. Its promises of financial freedom and easy debt consolidation may seem enticing, but a deeper dive into its practices reveals a starkly different picture.
The company's standing in the industry, when compared to reputable firms like ClearOne Advantage and Pacific Debt Relief, leaves much to be desired. Even when compared to companies like Tripoint Lending and Credit 9, which have mixed reviews, Revival Financial Solutions falls short.
In the world of debt consolidation, as in the thriller movie "Inception," things aren't always what they seem on the surface. It's crucial to delve deeper, ask the right questions, and make informed decisions.
As we close this review, we encourage readers not to take things at face value but to engage in informed scrutiny. Be it Revival Financial Solutions or any other debt consolidation company, due diligence is essential. We invite readers to explore our debt consolidation comparison chart for a comprehensive overview of numerous firms in this industry.
---
In the words of the iconic character Morpheus from "The Matrix," we offer you two choices: You take the blue pill, you believe what you want to believe. You take the red pill, you stay in Wonderland, and we show you how deep the rabbit hole goes. In essence, the choice between accepting superficial claims and investigating deeper truths is yours to make.
---
In conclusion, while the promise of financial freedom is enticing, it's essential to remember that not all roads lead to Rome. It's crucial to navigate the labyrinth of debt consolidation with caution and skepticism, armed with the knowledge necessary to make the best decision for your financial future.
FAQs
1. What exactly is Revival Financial Solutions? Revival Financial Solutions is a company that claims to provide financial solutions to individuals and businesses. They offer a range of services including credit repair, debt consolidation, and business financing. However, potential clients should approach with caution as not all services provided may be as transparent or beneficial as they initially seem.
2. How does Revival Financial Solutions operate? Revival Financial Solutions operates by providing financial services to clients who are in need of financial help. These services are provided for a fee, but the exact mechanisms and strategies used by the company remain ambiguous. There is a lack of detailed information provided by the company, thus potential customers should ensure they fully understand all terms and conditions before engaging with their services.
3. How successful is Revival Financial Solutions at delivering promised results? While Revival Financial Solutions claims to have helped numerous customers, there is no concrete data available to support these claims. It's advisable for potential customers to ask for clear performance benchmarks and to verify any testimonials or case studies provided.
4. Are there any hidden fees involved with Revival Financial Solutions? The company does not provide clear information about its charges upfront. It is possible that there may be hidden fees or costs associated with using their services. Potential customers are advised to inquire about all possible charges before engaging with the company.
5. Is Revival Financial Solutions a legitimate company? While Revival Financial Solutions operates as a financial services provider, there are lingering questions about the transparency of their operations. Potential customers should engage in thorough research and consider seeking independent advice before committing to their services.
6. What type of customer service does Revival Financial Solutions provide? The quality of customer service provided by Revival Financial Solutions is unclear due to mixed reviews. Prospective clients are encouraged to reach out to the company with inquiries to gauge their response time and quality of service.
7. How quickly can I expect results with Revival Financial Solutions? Given the lack of concrete data, it's uncertain how quickly Revival Financial Solutions can deliver results. It's recommended that potential clients ask for a clear timeline of when they can expect to see results and keep their expectations realistic.
8. How does Revival Financial Solutions handle data privacy? Revival Financial Solutions claims to protect the information of their customers but there is little information available regarding their data privacy measures. Potential clients should inquire about their data protection protocols to ensure their personal information will be handled securely.
9. Can Revival Financial Solutions help with business financing? The company claims to offer business financing solutions, but the details about these services are vague. Businesses interested in their services should inquire about the specific types of financing available and the terms associated with them.
10. Can Revival Financial Solutions repair my credit? Revival Financial Solutions does offer credit repair services. However, the effectiveness of these services is unclear. Potential clients should approach with caution, inquire about their methods, and possibly seek independent advice to evaluate their credit situation.