At first glance, Quick Start Financial appears as a knight in shining armor, promising to rescue individuals trapped in the seemingly insurmountable trenches of debt. This company, like many others in the debt consolidation industry, pledges to guide their clients towards financial solvency, reducing the burden of multiple debts into a single, manageable payment. However, as the saying goes, not all that glitters is gold.

To better navigate this quagmire, it is crucial to critically analyze Quick Start Financial's operations, background, and offerings. We aim to illuminate the darker corners of the company's practices, providing you with the information needed to make informed financial decisions. Perhaps this journey may feel a little like the mystery and suspense of a film noir, where nothing is quite as it seems. Stay with us as we peel back the layers of Quick Start Financial in the subsequent sections.
Quick Start Financial: Company Background
Quick Start Financial began its operations as a beacon of hope for those drowning in debt, promising swift and practical solutions to their financial woes. However, like the plot of a riveting thriller, the company's narrative unfolds with surprising twists and turns that have left many questioning its legitimacy and effectiveness.
The company's inception took place amidst the American debt crisis, a time when numerous households were grappling with mounting debt. Quick Start Financial emerged as a promising solution, equipped with an array of debt management strategies and services.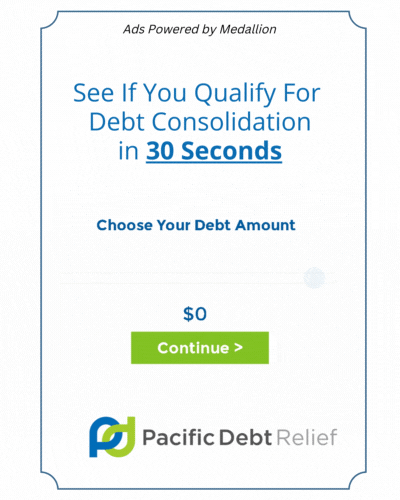 However, over the years, this enticing narrative began to crumble under the weight of multiple complaints and legal actions. Customers, initially drawn in by the challenge of swift debt resolution, found themselves embroiled in a frustrating bureaucracy and faced even more significant financial losses. One such case involves Ben Siegel (name changed for privacy), a customer from Texas, who accused the company of fraudulent practices, stating that the firm cost him more than it saved.
On digging deeper, it appears that John is not alone in his experience. Numerous other testimonies echo similar disappointments, painting a concerning picture of Quick Start Financial's operations. This narrative is eerily reminiscent of the blockbuster "The Big Short." The movie details the intricate web of deceit spun by financial institutions leading to the devastating 2008 financial crisis.
While it would be unwise to liken Quick Start Financial's actions directly to the catastrophic events of 2008, the analogy serves as a cautionary tale. It underscores the need for rigorous scrutiny of financial institutions and their offerings. As we unpack the products and services offered by Quick Start Financial in the next section, keep this analogy in mind, reminding us that things may not always be as they seem in the complex world of finance.
Products/Services
Quick Start Financial offers a range of debt consolidation products and services, each touted as a viable solution to help individuals manage their debt more effectively. Let's delve deeper into their offerings, critically examining each one to ascertain whether their claims hold water.
Debt Consolidation: Quick Start Financial proposes to consolidate multiple debts into one, theoretically making it easier for individuals to manage their repayments. However, customers have expressed doubts over the effectiveness of this service. Some have complained about exorbitant fees hidden in the fine print, while others allege that the process dragged on for far longer than initially promised, increasing their financial burdens rather than alleviating them.
Debt Settlement: The company also offers debt settlement services, promising to negotiate with creditors to potentially lower the amount of debt. Yet, several customers have voiced concerns over Quick Start Financial's claimed success rates, with many stating that their debts remained largely unchanged or, worse, even increased due to accumulating interest and late fees.
Financial Education: Quick Start Financial claims to provide financial education tools to help customers better manage their finances in the future. However, feedback on these educational resources is mixed, with some customers questioning the quality and usefulness of the materials provided.
After reviewing these services, how much trust would you place in Quick Start Financial's claims? We encourage you to participate in our interactive survey below to share your opinion.
Taking into account the mixed reviews on BBB and Trustpilot, it appears that Quick Start Financial's services may not be as reliable or beneficial as they initially seem. As we peel back the layers of their offerings, we begin to see a discrepancy between promises made and the reality faced by customers, raising questions about the company's credibility and efficacy.
Risks and Controversies
Delving deeper into the reality of Quick Start Financial, it's apparent that the company is not without its fair share of risks and controversies. From a multitude of complaints to legal actions, the issues associated with the company raise considerable concerns about its business practices and integrity.
One of the most critical issues raised by customers is the company's lack of transparency. Several clients reported hidden fees and costs that were not disclosed at the onset of the agreement. This lack of transparency not only inflicts financial harm but also erodes trust in the company's operations.
Misleading marketing tactics also add to the growing list of concerns. Customers lament being wooed by promising advertisements and well-articulated sales pitches, only to be met with disappointing results. The stark contrast between advertised promises and actual delivery further fuels skepticism towards Quick Start Financial.
Additionally, customer service appears to be a significant pain point. Numerous customers have recounted experiences of poor communication, lack of responsiveness, and inefficiency in resolving issues. Such lackluster service not only exasperates customers but also undermines the company's credibility.
Comparative Analysis
When it comes to assessing the performance and credibility of a company, comparisons can be a helpful tool. Let's take a closer look at how Quick Start Financial measures up against some of its major competitors in the debt consolidation industry.
Compared to industry leaders like ClearOne Advantage and Pacific Debt Relief, Quick Start Financial's offerings seem to come up short. Both ClearOne Advantage and Pacific Debt Relief have demonstrated a higher degree of transparency in their operations, and their customer satisfaction rates, as indicated by reviews on BBB and Trustpilot, are visibly better.
Even when compared to other companies like Tripoint Lending and Credit 9, which also have mixed reviews, Quick Start Financial does not fare well. These companies, despite their shortcomings, offer more straightforward deals to their customers and have made efforts to address customer complaints effectively.
Here are some key comparison points:
Transparency: Unlike Quick Start Financial, ClearOne Advantage and Pacific Debt Relief provide clear, upfront information about their fees and processes.
Customer Satisfaction: Trustpilot and BBB ratings for these companies are significantly higher than those for Quick Start Financial, suggesting a higher level of customer satisfaction.
Responsiveness: Both Tripoint Lending and Credit 9 have shown a more proactive approach to resolving customer complaints compared to Quick Start Financial.
In reviewing these comparisons, it becomes clear that Quick Start Financial falls short of meeting industry standards in several key areas. Their lack of transparency, low customer satisfaction rates, and questionable responsiveness to customer complaints raise red flags about their operations.
For a more detailed comparative analysis, check out the interactive comparison chart below and follow our internal links to reviews of these companies. As you navigate this information, remember that knowledge is power – the more informed you are, the better equipped you'll be to make wise financial decisions.
Conclusion
As we wrap up our spotlight on Quick Start Financial, it's crucial to reiterate the importance of due diligence when it comes to navigating the debt consolidation landscape. While Quick Start may present itself as a promising solution, our in-depth review highlights several concerns and controversies that could potentially prove detrimental to your financial health.
---
The story of Quick Start Financial is not unlike the plot of a suspenseful movie, where alluring promises subtly give way to a darker reality. Just as in the film "The Big Short," where seemingly advantageous financial products hid destructive potential, the glittering promise of debt relief from Quick Start Financial may not be as golden as it first appears.
---
From a questionable business history and dubious claims about their services to a multitude of customer complaints and legal issues, Quick Start Financial's narrative is fraught with controversy and skepticism. Put up against industry leaders like ClearOne Advantage and Pacific Debt Relief, the company's shortcomings become glaringly apparent.
We cannot stress enough the importance of comprehensive research when it comes to choosing a financial service. It's imperative to look beyond the shiny exterior of promising advertisements and delve into the gritty details. After all, as the saying goes, "Forewarned is forearmed."
As you continue your journey towards financial solvency, we encourage you to utilize our debt consolidation comparison chart to further investigate your options. Armed with knowledge and a healthy dose of skepticism, you'll be well-prepared to navigate the choppy waters of debt consolidation.
Remember, the path to financial freedom is not a sprint but a marathon. While Quick Start Financial may offer a seemingly quick fix, it is the steady, informed decisions that will ultimately lead you towards your financial goals.
FAQs
What exactly does Quick Start Financial offer in terms of services? Quick Start Financial offers a range of financial services including investment advice, retirement planning, tax services, insurance, estate planning, and wealth management.
Who can avail of these services? Can anyone regardless of income apply? While Quick Start Financial is open to anyone seeking financial advice, a minimum investment usually applies and varies depending on the service. It's recommended that potential clients contact Quick Start Financial directly for more details.
I'm skeptical about the services offered. How can I ensure that Quick Start Financial is legitimate? It's always good to be cautious when it comes to your finances. You can verify Quick Start Financial's legitimacy by checking their certifications, financial regulatory compliance, and client testimonials. It's also a good idea to research the company online and check for any red flags.
Why should I choose Quick Start Financial instead of managing my own finances? While some people are comfortable managing their own finances, many find it complex and time-consuming. Quick Start Financial offers expert advice and services which can optimize your financial growth with less risk and effort.
How do I know that Quick Start Financial isn't just going to take my money and disappear? Quick Start Financial is a regulated entity, meaning legal consequences for fraudulent activity. However, it's important to understand that investing always comes with inherent risks. It's key to maintain open communication with your advisor and regularly review your investments.
Are there any hidden fees or charges that I should be aware of? Quick Start Financial should provide a clear breakdown of fees before you commit to anything. Transparency is crucial in a trustworthy financial advisor-client relationship. If you feel anything is unclear, ask for clarification.
What if I'm unhappy with the services provided by Quick Start Financial? If you're not satisfied, it's important to communicate your concerns with your advisor. If that doesn't resolve the issue, you may want to consider finding a different financial advisor or firm.
How does Quick Start Financial protect my personal information? Quick Start Financial should have strict data security protocols in place to protect client information. Ask about their privacy policy and what measures they take to secure your personal and financial data.
Who will be managing my money? Can I trust them? Your money should be managed by a certified financial planner or investment advisor. Make sure to verify their credentials and ask about their experience and track record.
What if my financial situation changes suddenly? Can Quick Start Financial adapt to those changes? A good financial advisor should be able to adjust your financial plan according to changes in your life. Make sure to keep your advisor informed about any significant changes, such as a job loss, inheritance or marriage.