In an industry where trust and transparency are paramount, the debt consolidation sector has, unfortunately, seen its fair share of skepticism and controversy. One such company that has been making headlines is Priority Plus Financial. This firm, which purports to offer clients a lifeline from their spiraling debts, has attracted mixed reviews, raising questions about its efficacy and business practices. It is therefore essential to critically evaluate companies like these to separate the wheat from the chaff.
Priority Plus Financial, like many other firms in this line of business, claims to offer a way out for those entangled in hefty debts. They promise to help their clients achieve financial freedom by consolidating their loans into one manageable payment. But does the company deliver on these promises? Reviews on BBB and Trustpilot offer an intriguing starting point for this exploration. By digging deeper, we aim to provide a comprehensive review of this company to help you make an informed decision about your financial future.

In an industry that is as fraught with controversies as the one depicted in the film, "The Big Short," it's essential to approach each company, including Priority Plus Financial, with caution. This review will scrutinize every aspect of their operations, from their company background and the services they offer, to the risks and controversies surrounding them. We'll also compare them with other players in the industry, helping you discern the best choice for your financial well-being.
This in-depth review will equip you with the knowledge you need to navigate the murky waters of debt consolidation confidently. So, let's dive in and uncover the truth behind the glossy facade of Priority Plus Financial.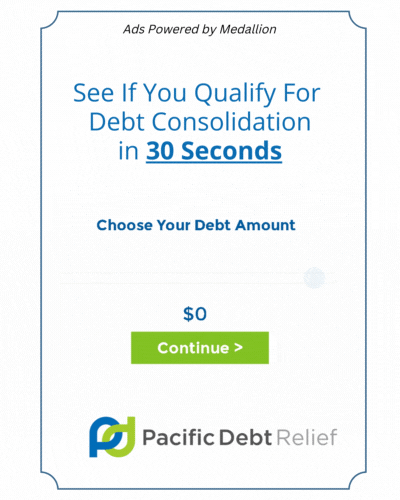 Company Background
Priority Plus Financial, as we know it today, was not born overnight. The company's inception traces back to a time when the founders recognized the growing need for financial solutions that could help individuals manage their mounting debts. The promise was simple: to provide effective debt consolidation loans and services that would simplify the customer's financial obligations and guide them towards a debt-free future.
However, a stroll down the memory lane of Priority Plus Financial's history reveals a rocky road that's littered with questionable practices. Despite boasting about their growing clientele and purported success stories, the reality, as reported by some customers, appears to be quite different. Numerous client testimonials and case studies suggest a narrative that diverges significantly from the company's claims.
Several customers have voiced concerns about the lack of transparency in the company's operations. From complaints about hidden charges to reports of poor communication, the company's business practices have left many customers feeling frustrated and deceived. Some customers even reported that their involvement with Priority Plus Financial led not to the promised debt relief, but to an even worse financial situation.
---
The narrative surrounding Priority Plus Financial is eerily reminiscent of the movie "The Big Short," where the glossy surface of the financial industry hides a reality that's far from rosy. Just like the film's protagonists who exposed the toxic underbelly of the finance world, it is crucial for customers to stay wary of the promises made by debt consolidation companies.
---
As you navigate the minefield of debt consolidation, it's essential to remember that all that glitters is not gold. Companies like Priority Plus Financial might dangle the promise of a debt-free life, but the reality, as indicated by their track record, might be far from this.
Priority Plus Financial: Products/Services
Diving into the services offered by Priority Plus Financial uncovers a set of debt consolidation products that appear robust on the surface. The company offers a range of services, including debt settlement, credit counseling, and even bankruptcy assistance. It's easy to be swept up in the promises of financial salvation, but a closer look exposes cracks in this facade.
One of the main criticisms of Priority Plus Financial's products revolves around their effectiveness. Clients have expressed dissatisfaction with the debt settlement services, stating that they often lead to more debt rather than a solution. The credit counseling service, which should ideally provide individuals with financial advice and action plans to manage their debts, has also been met with skepticism. Customers have complained about generic advice that is not tailored to their unique financial situations.
The company's claim of boasting high success rates with their services is also contentious. With mixed reviews on BBB and Trustpilot, it seems the company falls short of delivering the success it promises. Many customers have allegedly ended up in a worse financial position after using their services.
The bankruptcy assistance service offered by Priority Plus Financial is another point of contention. While it is meant to be a last resort for individuals with insurmountable debts, some customers claim the company was quick to suggest this option without exploring other potential solutions.
Adding more fuel to the fire, there have been complaints about the company's pricing. Some customers have labelled the services as overpriced, with the cost of the service often outweighing the benefits.
To provide a balanced perspective on this discourse, here's a quick poll for our readers.
Risks and Controversies
Every company faces its share of challenges and controversies, but for Priority Plus Financial, these seem to be a more frequent occurrence than the norm. From a myriad of customer complaints to growing skepticism about its business practices, the company has found itself in the crosshairs of controversy on more than one occasion.
One of the main concerns is the lack of transparency in their fees. Customers have reported unexpected charges and hidden fees that were not clearly communicated when they signed up for the service. This has resulted in financial stress and uncertainty, precisely the kind of situation that the company claims to alleviate.
The company's customer service is another point of contention. Numerous clients have complained about a lack of communication and poor responsiveness. Even more concerning are the allegations that customers are often left in the dark about the progress of their debt consolidation.
Another alarming element associated with Priority Plus Financial is the possibility of scams. Cases of customers paying for services that were never delivered have been reported. This has led many to question the legitimacy of the company and its operations.
Perhaps most concerning, however, are the lawsuits associated with the firm. These legal battles stem from allegations of deceptive practices, making it even more important for potential clients to approach the company with caution.
In a world where financial scams are unfortunately all too common, it's crucial to remain cautious and vigilant. And as our review reveals, with Priority Plus Financial, skepticism seems to be the order of the day.
Comparative Analysis
When compared to industry benchmarks, Priority Plus Financial's performance is less than impressive. Companies like ClearOne Advantage and Pacific Debt Relief set the industry standards with their transparent practices, exceptional customer service, and effective debt relief solutions. However, when Priority Plus Financial is placed under the same microscope, the company fails to shine in these areas.
While ClearOne Advantage maintains strong Better Business Bureau and Trustpilot ratings, thanks to its transparent pricing and dedicated customer service, Priority Plus Financial garners mixed reviews, marred by complaints about hidden fees and poor communication. Similarly, Pacific Debt Relief's reputation for successfully helping customers navigate their financial difficulties starkly contrasts Priority Plus Financial's lackluster track record.
Even when compared to companies with mixed reviews like Tripoint Lending and Credit 9, Priority Plus Financial struggles to measure up. Despite the controversies surrounding Tripoint Lending and Credit 9, they have demonstrated a degree of accountability by addressing customer complaints promptly, something that Priority Plus Financial has repeatedly been criticized for neglecting.
For a more detailed look into how these companies compare, let's take a look at our comparison chart below:
Transparency: While ClearOne Advantage and Pacific Debt Relief clearly outline their fees and processes upfront, Priority Plus Financial has numerous complaints about hidden fees and unclear practices.
Customer Service: ClearOne Advantage and Pacific Debt Relief have a reputation for excellent customer service, while Priority Plus Financial has been criticized for poor communication and slow response times.
Debt Relief Effectiveness: ClearOne Advantage and Pacific Debt Relief have successfully helped many customers overcome their debts, whereas Priority Plus Financial has a questionable track record, with several customers reporting worse financial situations after using their services.
Our comparison reveals a clear disparity between Priority Plus Financial and its competitors. This information, coupled with our reviews of these companies, paints a comprehensive picture of the current debt consolidation industry and the companies operating within it. As always, we encourage you to do thorough research before deciding on the company that's right for your financial situation.
Conclusion
In conclusion, our comprehensive review of Priority Plus Financial paints a picture of a debt consolidation company that is fraught with controversy, risks, and questionable practices. Just like the film "The Big Short" exposed the dark underbelly of the finance world, our review reveals Priority Plus Financial's shortcomings. From the negative customer testimonials to the legal battles the company has faced, it's clear that there are potential hazards when dealing with this company.
Despite its promises of efficient debt relief, Priority Plus Financial has consistently fallen short of the mark. With numerous complaints about hidden fees, poor customer service, and ineffective debt solutions, the company does not seem to live up to its claims of delivering financial freedom to its clients.
When compared to industry benchmarks like ClearOne Advantage and Pacific Debt Relief, Priority Plus Financial's offerings seem lackluster. Even when measured against companies with mixed reviews like Tripoint Lending and Credit 9, Priority Plus Financial fails to impress.
Ultimately, it's important to approach debt consolidation with a healthy dose of skepticism. As we've seen, not all companies deliver on their promises, and some may even exacerbate your financial woes. We encourage you to do your homework, compare different companies, and make an informed decision that aligns with your financial goals.
---
As Leonardo DiCaprio's character in "The Wolf of Wall Street" quipped, "The only thing standing between you and your goal is the story you keep telling yourself as to why you can't achieve it." Don't let a company like Priority Plus Financial keep you from achieving your financial freedom.
---
We invite you to continue your journey of financial exploration on our debt consolidation comparison chart. Do your research, and make a decision that's not just right, but also smart, for your financial future.
FAQs
1. What is Priority Plus Financial? Priority Plus Financial is a financial services provider that offers a range of investment and financial planning solutions.
2. How long has Priority Plus Financial been in business? Priority Plus Financial has been in business for a number of years but its track record and longevity do not necessarily guarantee customer satisfaction or financial success. Always verify the credentials and performance history of any financial institution you approach.
3. Does Priority Plus Financial provide personalized financial advice? Priority Plus Financial claims to provide personalized financial advice based on your individual needs and goals. However, it is always advisable to get a second opinion from an independent financial advisor to ensure that the advice you are receiving is truly in your best interest.
4. How does Priority Plus Financial make money? Priority Plus Financial makes money through fees charged for their services, which may include advisory fees, transaction fees, or product fees. It's crucial to fully understand these fees as they can significantly impact your net return on investment.
5. Are the financial advisors at Priority Plus Financial certified? While Priority Plus Financial states that their advisors hold various certifications, you should verify these credentials independently. There have been instances in the industry where financial advisors have misrepresented their qualifications.
6. How does Priority Plus Financial manage risk? Priority Plus Financial claims to use a variety of strategies to manage risk, including portfolio diversification and strategic asset allocation. However, it's important to remember that all investments involve some level of risk, and these strategies do not guarantee a profit or protect against loss.
7. What types of clients does Priority Plus Financial serve? Priority Plus Financial serves a wide range of clients, including individuals, businesses, and institutions. However, it's worth noting that the type of client a firm typically serves can impact the level and type of service you receive.
8. Is my money safe with Priority Plus Financial? While Priority Plus Financial is a regulated entity, this does not automatically guarantee the safety of your investments. It's crucial to do your own due diligence and understand that all investments carry some level of risk.
9. What is the minimum investment required to work with Priority Plus Financial? Priority Plus Financial has a minimum investment requirement, but the specifics may vary based on your particular circumstances. Be cautious, as some firms may suggest more than you are comfortable investing.
10. Does Priority Plus Financial offer a wide selection of investment options? Priority Plus Financial claims to offer a wide range of investment options, but it's crucial to note that more options does not always mean better. The quality and suitability of investment options for your specific needs and goals are what truly matter.