Pacific Debt Relief and the Better Business Bureau
Pacific Debt Relief is accredited by the Better Business Bureau with an A+ rating, as well as by the Consumer Debt Relief Initiative (CDRI). The company is also a member of the American Fair Credit Council. The company charges no upfront fees, and all compensation is performance-based. pacific debt relief bbb rating and reviews
Pacific Debt Relief has a Leading Debt Settlement Company
Pacific Debt Relief has been a leader in the debt settlement industry since its founding in San Diego in 2002. Over the years, the company has settled more than $500 million in consumer debt while maintaining its commitment to providing a customer-friendly experience.

Accolades
Pacific Debt Relief has received numerous accolades, including being ranked as the #1 debt settlement company by Best Debt Companys and being recognized by US News and World Report and Bankrate as one of "The Best Debt Settlement Companies". The company offers free consultations with certified debt counselors, and its customer reviews speak to its success in helping people reduce their debt.
Pacific Debt Relief's Program
Pacific Debt Relief focuses on debt settlement services that include unsecured debts: such as payday loans, personal loans, debt consolidation loans, and credit card debt. The company does not handle secured debt. Pacific Debt Relief's debt relief program includes affordable monthly payments based on each client's budget, the ability to resolve debt in 2-4 years, low monthly program payment fees with no upfront fees, and personal attention from assigned personal account managers and certified debt specialists throughout the debt settlement process.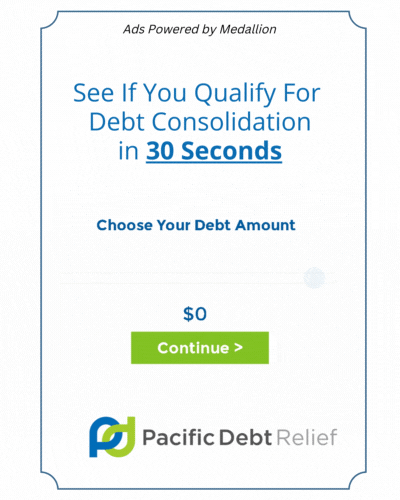 The company takes pride in providing a personal level of service to clients throughout the process. During enrollment, clients work one-on-one with a program debt adviser to determine if debt settlement is the right option.
Pacific Debt Relief also has a small team of client care specialists dedicated to helping clients manage creditor calls, gather necessary documents, and make early changes to ensure program success. Once it is time to begin settling debt, clients are assigned a personal account manager who provides regular updates on progress and ongoing negotiations.
Types of Debt Relief Services
There are several types of debt relief services available to individuals struggling with debt. One common option is credit counseling, which involves working with a counselor to create a budget and payment plan. Debt settlement involves negotiating with creditors to pay off a portion of the debt in exchange for forgiveness of the remaining balance. Debt consolidation involves combining multiple debts into one loan with a lower interest rate. Bankruptcy is a last resort option that involves filing for legal protection from creditors and potentially having some debts discharged. It is important to carefully consider the advantages and disadvantages of each type of debt relief service before making a decision.
Pacific Debt Relief Costs How Much?
If you are considering a debt relief program to help you manage your debt, it is important to consider how much debt you have and what kind of repayment plan you are looking at. Generally, these programs charge a fee of 15-25% of the total enrolled debt. For example, if you have $10,000 in debt, you can expect to pay $1,500-$2,500 over the life of the program. It is important to carefully weigh the costs of the program compared to the benefit of the repayment plan it offers.
If you're looking for a debt relief company that doesn't charge upfront fees require upfront fees, Pacific Debt could be the answer. Their services come with no hidden charges or unexpected costs.
What Could You Save With Pacific Debt Relief?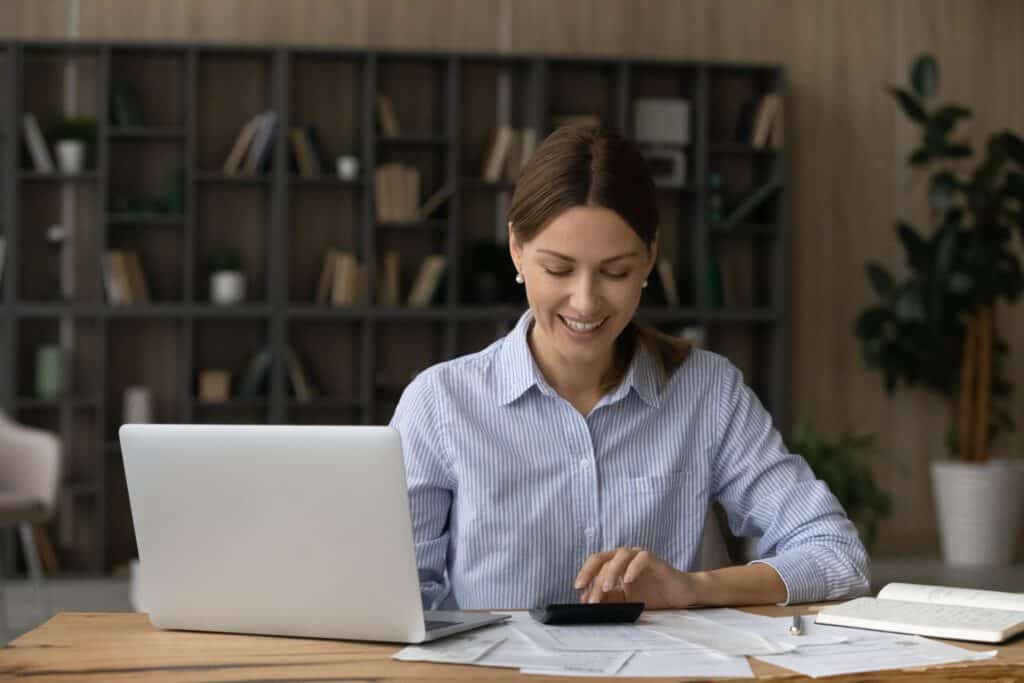 Pacific Debt Relief is an option to consider if you want to minimize your debt. Potentially, you could save up to half of what you owe, though fees could impact how much you end up saving.
Pacific Debt Relief may not be the best option if you're looking to save as much money as possible, as taking into account the fees, the average savings are 15% to 35%. However, if you're willing to sacrifice some potential savings for the convenience of working with a reputable company, Pacific Debt Relief could be a great option for you. With Pacific Debt Relief, you can have the peace of mind that comes with knowing you have an experienced, reliable company helping you tackle your debt however much you could save yourself.
Approximately How Long Does It Take For Pacific Debt Relief To Begin Resolving Your Debts?
Pacific Debt Relief offers a comprehensive program aimed at consumer credit counseling helping people resolve their debt quickly and efficiently. The program includes working with creditors to negotiate a debt settlement that is lower than the full amount of the debt, creating a budget and payment plan that fits one's unique financial situation, and potentially negotiating a lower interest rate or monthly payment amount. Pacific Debt Relief strives to resolve client debt within 24-36 months, making it easier for clients to take control of their financial future.
Is Pacific Debt Relief Bad For Your Credit?
Debt settlement can help you get out of debt, but it can negatively impact your credit score, depending on how it looked when you first joined the program. Payment agreements must be followed for your credit score to improve.
Frequently Asked Questions
What is Pacific Debt Relief's BBB rating?
Pacific Debt Relief has an A+ rating with the Better Business Bureau (BBB).
How long has Pacific Debt Relief been accredited by the BBB?
Pacific Debt Relief has been accredited with the BBB since 2010.
How many positive reviews does Pacific Debt Relief have on the BBB website?
As of September 2023, Pacific Debt Relief has 966 positive customer reviews on the BBB website.
How many negative reviews does Pacific Debt Relief have on the BBB website?
As of September 2023, Pacific Debt Relief has 0 negative customer reviews on the BBB website.
Does Pacific Debt Relief have any customer reviews on other websites?
Yes, Pacific Debt Relief's debt settlement program has customer reviews on other websites such as Trustpilot and Google.
What is the overall satisfaction rating of Pacific Debt Relief's customers?
Pacific Debt Relief's customers have given them an overall satisfaction rating of 4.9 out of 5 stars on the BBB website.
Glossary
BBB Ratings: The Better Business Bureau's rating system that evaluates businesses based on their level of trustworthiness and customer satisfaction.
BBB Accreditation: A designation given to businesses that meet BBB's standards for ethical business practices.
Debt Settlement: A process in which a consumer hires a company to negotiate with creditors to settle outstanding debts for a lower amount than what is owed.
Debt Consolidation: The process of combining multiple debts into one loan with a lower interest rate.
Credit Counseling: A service that provides consumers with education and guidance on managing their finances and debts.
Consumer Protection: Laws and regulations that protect consumers from fraudulent or unfair business practices.
Debt Relief: The process of reducing or eliminating debt through various methods, including debt settlement, debt consolidation, and bankruptcy.
Credit Score: A numerical representation of a consumer's creditworthiness based on their credit history.
Interest Rate: The percentage charged by lenders for borrowing money.
Creditor: A person or company to whom money is owed.
Debt-to-Income Ratio: A comparison of a consumer's monthly debt payments to their monthly income.
Default: When a borrower fails to make payments on a debt as agreed.
Bankruptcy: A legal process in which a person or business declares that they cannot pay their debts and seeks relief from their creditors.
Unsecured Debt: Debt that is not backed by collateral, such as credit card debt or medical bills.
Secured Debt: Debt that is backed by collateral, such as a mortgage or car loan.
Collection Agency: A company hired by creditors to collect overdue debts from consumers.
Fair Debt Collection Practices Act: A federal law that regulates the practices of debt collectors and protects consumers from harassment and abuse.
Statute of Limitations: The time limit within which a creditor can sue a debtor for an unpaid debt.
Settlement Offer: A proposal made by a debt settlement company to a creditor to settle a debt for less than the full amount owed.