OnDeck is an online lending platform devoted to providing small businesses with access to financing. The company provides business lines of credit as well as term loans. For businesses in need of quick access to cash, OnDeck offers two loan solutions. Firstly, companies can borrow what they need when they need it through a line of credit. The second type of loan is a small business loan. Ondeck.com advertises the company's services.
An overview of OnDeck

Various lenders offer business loans, so it can be difficult to determine which is the best option for you. Recent media attention has been focused on OnDeck, but is it a good choice for your needs? To assist you in making an informed decision, here is a closer look at what they have to offer.
Online business term loans and business lines of credit are available through OnDeck for small businesses.
We noticed a few interesting things on their website and terms and conditions. The following are the key points that caught our attention.
Term loans with OnDeck have an average interest rate of 62.1% APR, while lines of credit have an average interest rate of 48.9% APR.
There are loan amounts ranging from $5K to $250K.
You can repay the loan over 24 months.
Term loans up to $100K are only available in certain states with same-day funding.
There are eligibility requirements based on creditworthiness and loan terms.
Prepayment Benefits on term loans may result in a higher interest rate and higher loan costs.
There is also a requirement for a personal guarantee in addition to the business lien.
Loans for small businesses and lines of credit through OnDeck
Your business loan may be provided by a member of the OnDeck family of companies or by Celtic Bank, a Utah-Chartered Industrial Bank, depending on the state where your business is located and other factors.
Currently, OnDeck does not offer loans to businesses in Nevada, North Dakota, or South Dakota.
OnDeck – what is it?
OnDeck was founded in 2006 and offered short-term business loans and lines of credit to small businesses. (888) 269-4246 is the phone number of OnDeck's headquarters in New York, NY.
With an A+ rating on the BBB and an average of 121 customer reviews, OnDeck seems to be a popular choice for small business loans. In the last three years, 35 complaints have been resolved.
A short-term loan and a line of credit are two of OnDeck's main products. It is important to note that each of these offers has its advantages for small business owners.
In what way does OnDeck work?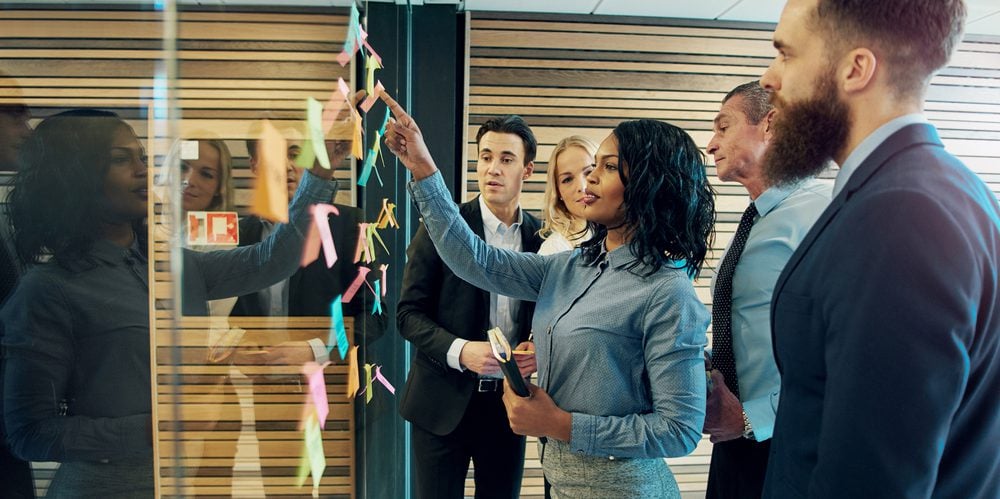 Small businesses can apply for a variety of loans through OnDeck, which offers a straightforward application process. With the assistance of a loan advisor, the entire process can be completed online or over the phone. Once your application has been submitted, you will receive a decision within 24 hours. The funds will be deposited into your account as soon as possible once you accept a funding option and agree to the repayment terms.
Celtic Bank is a Utah-Chartered Industrial Bank, Member FDIC, which will identify itself in your loan agreement before signing. Your business loan may be issued by a member of the OnDeck family of companies. Lender approval is required for loans.
What are the qualification requirements?
The minimum requirements for qualifying for an OnDeck loan are: being in business for at least 1 year, having a personal Fico score of 650, generating $100K in minimum annual revenue, and having a business bank account.
You will speak with a loan advisor after you fill out the OnDeck loan application, even though most of the process is automated. During the repayment process, the advisor will explain how the loan works and help you learn more about your options.
The following are some of the basic requirements:
Employer Identification Number (EIN) for businesses
Number of Social Security (SSN)
Identification number for businesses
Estimated annual gross revenue
Balance of business bank accounts on average
You may also be required to provide bank statements for the last three months before applying for an OnDeck loan. You will hear from an OnDeck loan advisor within one business day, usually less than a day. In this meeting, you will learn about your options, including repayment terms, amounts, and schedules. Proceed to the online checkout if you are satisfied.
In many ways, a business credit card is similar to a business line of credit, which is a revolving account. To qualify for this financing, your business will be assigned a credit limit so that you may borrow as much as you qualify for. It is possible to use this credit limit as long as the balance is repaid during the draw period.
The advisor will also explain how loans are developed and take you through the repayment process in addition to helping you explore your loan options. It may be more expensive to obtain business financing through this method than through other means.
BBB Reviews for OnDeck
Based on 121 customer reviews, OnDeck has an A+ rating from the Better Business Bureau. In the last three years, 35 complaints have been resolved.
FAQs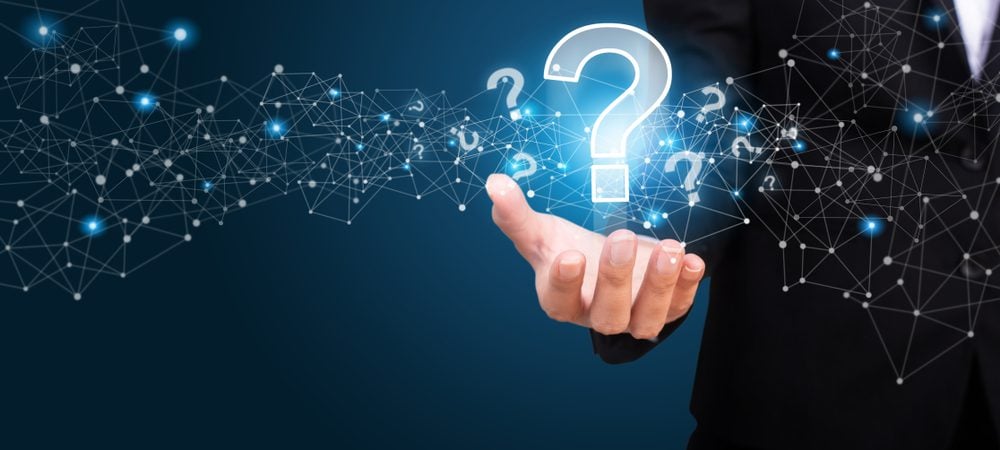 What is the cost of OnDeck?
OnDeck provides small businesses with term loans and business lines of credit as a leading online provider of small business loans.
There is an average annual percentage rate of 62.1% for term loans and 48.9% for lines of credit. There are loan amounts ranging from $5,000 to $250,000 available with repayment terms of up to 24 months. Like most other lenders, OnDeck charges a one-time origination fee and a monthly maintenance fee.
Are there any penalties for prepayment?
Prepayment fees are not charged by OnDeck, so you may pay off your loan early without incurring any penalties. As a result, it's a great option for borrowers who want to pay off their loans according to their schedule.
PayNet, Experian, and Equifax are three business credit bureaus that OnDeck reports to. By making timely payments, you can use your OnDeck loan to build business credit.
You do not pay a prepayment penalty if you pay off the loan before the due date, and you only pay interest on the amount you use.
When you pay off your line of credit or term loan early, OnDeck does not charge you a prepayment penalty. Some applicants may also qualify for OnDeck's Prepayment Benefit, which waives any remaining interest. If you do not qualify for the Prepayment Benefit, you will be responsible for 75% of the remaining interest on your loan contract.
What is the impact on your credit?
Understanding the loan application process and how it may affect your credit score is imperative when considering applying for a loan.
OnDeck offers small business loans with a 12-month repayment term that resets after each withdrawal, along with automatic weekly payments. In addition, OnDeck allows you to combine all the draws from your credit line into one loan. For your line of credit, you can choose between weekly and daily payments.
To determine what interest rates and loan terms you may qualify for, most lenders perform a soft credit check initially. Your credit score will not be affected by this. The lender will, however, need to perform a hard credit inquiry once you decide to proceed with the loan application to obtain a full understanding of your credit history and to offer you a final interest rate. Your credit score may be lowered as a result of these hard inquiries.
Credit bureaus do not receive information about your repayment history from this company. Even though honoring your payments is encouraged, unexpected financial difficulties can occur at any time. If you cannot honor the terms of your loan, your credit score will not be adversely affected. As a result, you will have a lower business credit score.
What is the process for canceling?
Make sure you are certain of your decision before taking out a personal loan. After funds have been dispersed into your account, the transaction cannot be reversed or canceled. To avoid later cancellations or changes, be certain upfront.
Is it difficult for you to meet your financial obligations? Here are a few tips to help you get back on track.
Getting your finances in order is possible no matter what your financial situation is. Following these simple steps will soon lead to a brighter future.
Setting a budget and adhering to it is the first step. In this way, you will be able to keep your spending under control and still have enough money for other important expenses.
You can also consult with a financial advisor who can help explain your options and develop a plan that suits your needs.
Lastly, avoid stressing over debt. Customers are often able to create a more manageable payment plan with the help of many companies. You can find out more by contacting their customer service department.
Does OnDeck work or is it a scam?
Since 2006, OnDeck has been providing financial services to businesses. With an A+ rating from the BBB and mixed reviews online, some customers have had great experiences, and others haven't. Consider comparing small business loans before choosing OnDeck, especially if you need a loan fast or don't qualify elsewhere.
Comparing interest rates and repayment terms is important before taking out a personal or business loan. The best way to avoid taking out a loan you can't afford is to research and read customer reviews.