NetCredit is a financial company that provides personal loans between $1,000 and $10,000 to individuals who face difficulties in obtaining loans from conventional banks. They assert that their financial services are reliable, efficient, and convenient. The primary objective of this blog post is to present a detailed review of NetCredit, delving into its background, range of services, customer feedback, and its credibility.
What is NetCredit?

NC Financial Solutions, LLC d/b/a NetCredit, a subsidiary of Enova International, is a Chicago-based company that has been providing online financial services since 2004. It was created to serve individuals with imperfect credit scores and offers unsecured personal loans, eliminating the need for collateral such as a home or car.
NetCredit has recently gained attention because of a direct mail offer that includes the following statement:
We made the decision to conduct an investigation into their website and carefully examine the details of their offers, which led us to uncover the following information: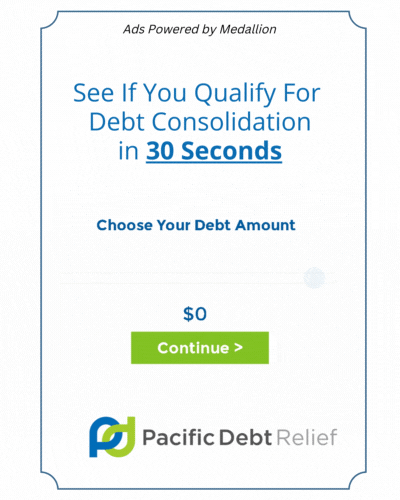 TAB BANK, also known as Transportation Alliance Bank, Inc., provides the funding for personal loans, which are then serviced through NetCredit.
The range of the loan amount is between $1,000 and $10,000.
The interest rates vary between 34.00% and 155.00%.
The duration of the loan can range from 6 to 60 months, although it may differ depending on the state.
This offer is limited to just 36 states.
Late payment fees can differ depending on the state, but they may reach a maximum of $25 or 5% of the outstanding amount.
The people they are trying to reach are those who require debt consolidation but may not qualify for traditional loans because of a poor credit score or limited credit experience. To be eligible for a loan from NetCredit, you need to be at least 18 years old, have a valid checking account, and have a source of income that can be verified.
How NetCredit Works
Individuals applying for a loan are required to supply their personal details, including their address, social security number, income, and employment information. They are then given the option to select the desired loan amount and duration. After submission, NetCredit assesses the application and promptly delivers a decision on eligibility.
The primary factor in determining loan approval is the applicant's creditworthiness, which is assessed through their credit score, income, and repayment capability. Once approved, the loan amount is typically transferred to the borrower's bank account within one working day.
The interest rates for NetCredit's personal loans vary between 34% and 155%, depending on where you live and how creditworthy you are. They provide flexible repayment choices, allowing customers to decide on their own repayment terms, and there are no fees for paying off the loan early.
NetCredit's Pros and Cons
NetCredit provides a few benefits:
Quick application process and fast funding times.
Their loans do not require collateral.
The repayment terms are flexible, ranging from 6 to 60 months.
Nevertheless, NetCredit personal loans do come with several disadvantages as well:
Its interest rates are significantly higher than those offered by traditional banks. APRs go from 34% to 155%.
Their loans are not available in all states.
They do not offer the option to have a co-signer for a joint loan.
NetCredit's BBB Rating, Customer Reviews, and Complaints
NetCredit has a B rating from the Better Business Bureau, but they have not been accredited by the BBB despite being in operation since 2012. The BBB file for the company can be found under their official name, NC Financial Solutions, LLC.
In terms of their feedback from customers, they have an average rating of 1.01 out of 5 stars, based on a total of 88 customer reviews. Furthermore, they have resolved 343 complaints within the past 3 years.
Please find below a few customer reviews and complaints from BBB for your review.
---
---
---
How to Cancel on a NetCredit Personal Loan
In order to cancel a personal loan from NetCredit, it is necessary to directly contact their customer support. You have the option to get in touch with them either by phone or email to discuss the available cancellation choices.
It is crucial to keep in mind that cancellation policies can differ and there might be consequences or charges connected to terminating a loan. It is advised to carefully examine your loan agreement and comprehend the terms and conditions before moving forward with a cancellation.
If your loan has not yet been given out, you might have the option to cancel it without facing any consequences. However, if the loan has already been given out, you may be required to repay the entire amount immediately, including any interest that has already accumulated.
Conclusion: Is NetCredit a Scam or Legit?
NetCredit is an authorized internet-based lending institution that has been offering personal loans to individuals with subpar credit for more than a decade.
Nevertheless, their elevated interest rates may not be suitable for all individuals, and the BBB record indicates that the majority of customers are dissatisfied with their offerings. Certain reviews allege problems with repayment conditions, stating that they were charged twice the agreed amount. Furthermore, there are complaints that the company collects personal information but subsequently rejects the loan application.
Before making any financial decision, individuals looking to borrow money should compare NetCredit with other personal loan lenders to ensure they are receiving the most favorable terms and rates. It is crucial to conduct thorough research and evaluate various options before settling on a lender. Additionally, it is important to take into account one's personal financial situation and requirements, and seek guidance from a financial advisor if necessary.
Did you have any prior experience with NetCredit? How was your experience? Please feel free to share your thoughts in the comments section to assist potential borrowers in making a decision.
FAQs
What are the loan interest rates offered by NetCredit?
The interest rates on NetCredit loans are determined by the borrower's creditworthiness and the regulations of their state of residence. The APRs can range from 34% to 155%, which is considered exceptionally high within the industry.
Is it possible for me to be eligible for a NetCredit loan even if I have a poor credit score?
NetCredit affirms that they take into consideration every credit situation, meaning that individuals with bad credit can still be eligible. Nevertheless, it should be acknowledged that individuals with a poor credit history may encounter higher interest rates.
Can NetCredit negatively impact my credit score?
If you have been granted preapproval for a loan and decide to move forward with the application, your credit report will undergo a hard inquiry.
What is the speed at which NetCredit deposits funds?
If your application is accepted, NetCredit will typically transfer the loan funds within the next working day. Nonetheless, the specific timing will vary based on the approval time of your application and the policies of your bank.
Does NetCredit charge a fee for early repayment of loans?
NetCredit does not impose any fees for paying off your loan before the due date. This implies that you can settle your loan in advance without facing any additional charges. Nevertheless, if you make a payment past the due date, NetCredit will charge a late payment fee, which can be either $25 or up to 5% of the remaining unpaid balance.
What is the highest loan amount that NetCredit can provide?
NetCredit offers varying maximum loan amounts based on the state's lending laws. Typically, they extend loans up to $10,000.