Money Ladder is a company that provides debt resolution services. They advertise their products through moneyladder.com.
Money Ladder is one of the companies that has received attention lately, especially from people looking to get a personal loan or consolidate their debt.
You may have received a mail offer that said something like this:
This is to notify you that you have been pre-selected for a personal loan up to $45,000, at a rate as low as 4.95%.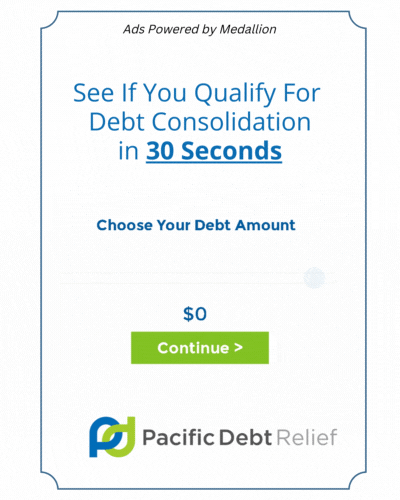 However, upon further research, we found that this company offers debt settlement programs through its network of partners. Their website states the following:
"Our partners will resolve your debt as quickly as possible allowing you to break free from sky-high interest rates."

We took a close look at their website and found some interesting facts hidden in the fine print.
You can save around 46% on your total debt before fees. Including fees, the average savings is closer to 20%.
Interest rates will range from 4.95% to 35.99%.
Loans vary from $5,000 to $50,000 and terms range from 12 to 60 months.
Not all debts are applicable. Some restrictions may apply.
They do not guarantee that your debts will be settled or resolved by a specific amount or percentage. They do not guarantee that you will be debt-free in a determined amount of time.
The services are not available in all states.
Creditors do not have to agree to debt resolution with third parties. Some may only be willing to do so under certain conditions, such as a charge-off.
What is Money Ladder?
If you need help getting out of debt, Money Ladder can match you with one of their trusted partner companies that specialize in debt settlement services. With 16 years in business, they have the experience and could help you find the right company to get you out of debt.
And, for those times when you need a little extra cash, they also offer personal loans on their direct mail offers. However, please note that these personal loans are funded by a third-party lender or lenders that receive the information you provided.
The company has been accredited by the BBB since May 2022 and has an A+ rating from the Bureau. It is located at 5716 Folsom Blvd #407, Sacramento, CA, and can be reached at (888) 585-8492.
How does Money Ladder work?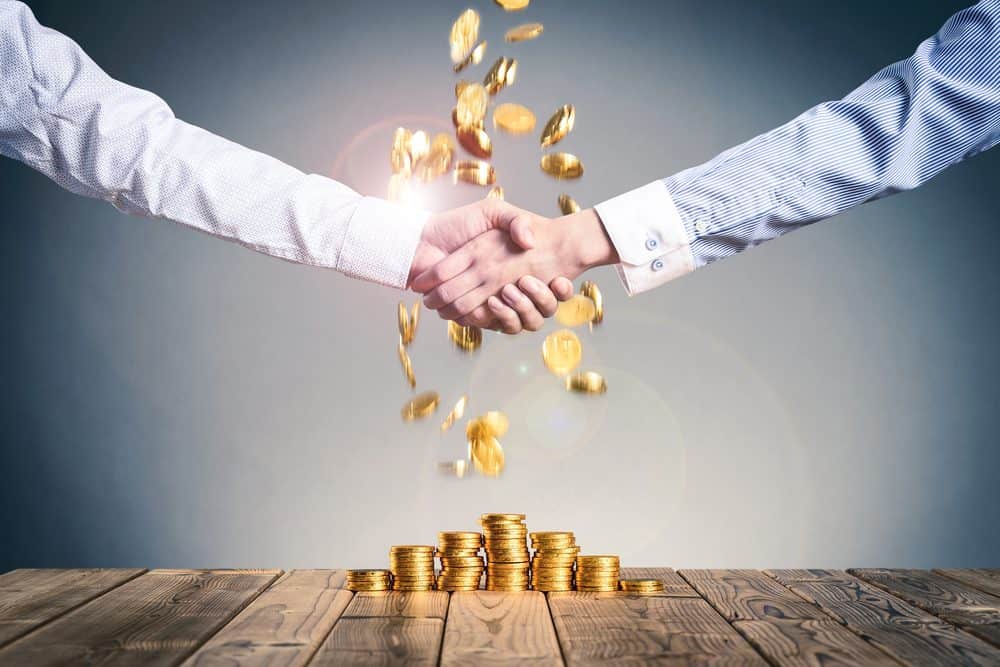 Money Ladder works by matching you with companies that offer you a program that can help reduce what you owe. This is done by negotiating with creditors to lower the amount of debt. The program is designed to help with unsecured debts, such as credit cards. However, not all debts can be enrolled in the program. Additionally, not all clients can complete the program for various reasons, including their ability to save sufficient funds.
The company cannot guarantee that your debts will be lowered by a particular amount or percentage, or that you will be debt-free within an exact time frame.
Nowadays, many companies offer debt resolution programs that can help you get out of debt. However, some of these programs require you to pay an upfront fee. With this company, you don't have to pay any fees until they have successfully negotiated with your creditors and lowered your overall debt. Clients who stay with the program and get all their debt settled typically save 20% including fees or 46% before fees.
How to qualify for Money Ladder
If you are struggling to make ends meet due to credit card debt, you may be eligible for a debt relief program. There are several debt relief programs available that can help ease the burden of credit card debt. With these programs, monthly payments are made into a settlement fund used to pay off creditors. For many people, the monthly payment required for a debt relief program will be lower than the total they previously paid each month on their credit cards. This can provide much-needed relief and help them get back on track financially.
Money Ladder BBB Reviews
Money Ladder is accredited by the Better Business Bureau (BBB) and has an A+ rating. However, there are no reviews or complaints on their BBB file.
We did find some Trustpilot reviews and, overall, customers have reported mixed experiences with Money Ladder.
Here are some of their Trustpilot reviews:
Gloria Ferreira Jun 21, 2022
We were drowning in credit card debt along with inflation and my husband's illness could barely pay for daily expenses. It sounded too good to be true that there was help out there with this company! I'm so glad we took a leap of faith! Our payments are lower and we can finally sleep at night!
Thank you so much for bringing relief to our family!
Stan Watson Jr Jul 14, 2022
I contacted Money Ladder and they seemed very professional. I looked up online and found out they are legitimate. I always worry. I am happy with the money I saved and would recommend them to my family. Thank you, Jennifer and Anna.
Apply to lenders directly. Money ladder is a company that will ask you questions over the phone, then submit your application to lenders. But, be aware, they will charge you 9.9% of the total of your loan. That's the percentage that goes to the money ladder once you use them. So it's better to just apply for loans directly to lenders like SoFi, Best Eggs, etc. Stay away from companies like this.
Ivan Bunker Sep 30, 2020
The employees of this company use their own personal phones to harass people, threatening them and their families. It's very disturbing!
Money Ladder FAQs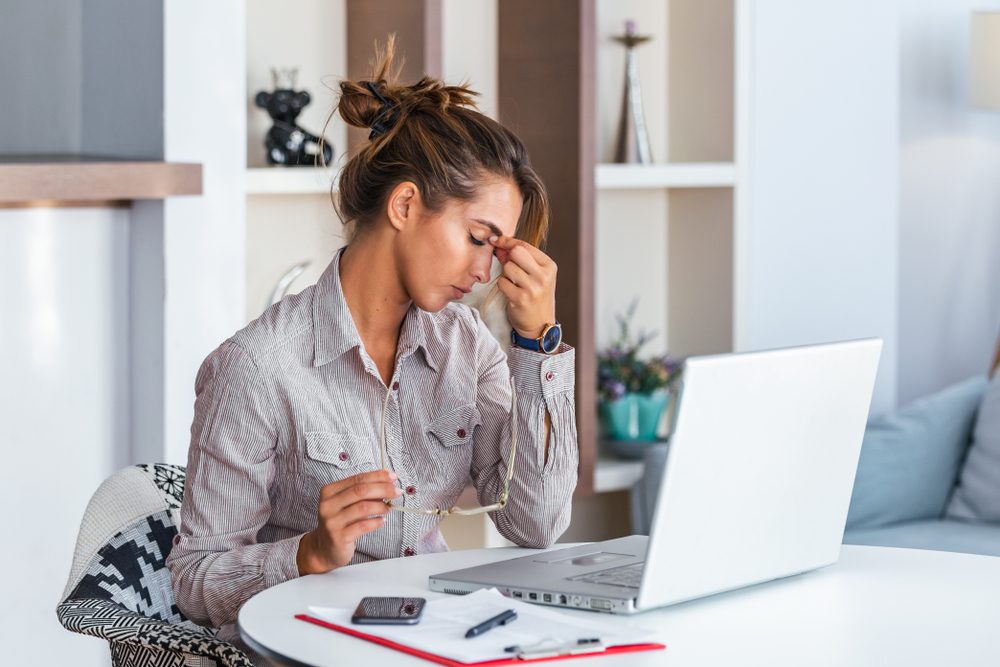 What services does Money Ladder offer?
Money Ladder offers a Financial Literacy Program and Life Success Program to provide you with the education and resources needed to thrive financially. Their programs cover budgeting, saving, investing, credit and debt management, and more.
How do you pay back Money Ladder?
Money Ladder's site promises that you won't have to pay for debt management services until you see results from the program. On average, participants who can stay in the program and settle all of their debt end up paying 26% in fees.
It's important to keep in mind that Money Ladder can only settle unsecured debt, like credit cards or personal loans. They can't help with secured debts like mortgages or auto loans.
Debt negotiation can be a helpful tool to get out of debt, but you still need to be mindful of your spending and make sure you don't rack up new debt. However, settling your debt could help you save money and become debt-free sooner, especially if you struggle to manage multiple high-interest credit card debts.
What is the minimum credit score for a Money Ladder loan?
Money Ladder reviews your credit history to make sure you're eligible but there is no minimum credit score requirement.
How does Money Ladder affect your credit?
Different financial companies have different ways of assessing which offers their customers may be eligible for. Some may carry out a soft credit check to make a judgment about what kind of products or services would be most suitable.
There are a few things to keep in mind when it comes to how settling debts can affect your credit score. First, it's important to remember that simply settling an account will not immediately remove it from your credit report. This is because, even though the debt has been settled, there is still a record of late payments associated with the account. As such, the account will remain on your credit report for seven years from the original delinquency date.
However, it's worth noting that settling an account that was positive with no late payments will be removed from your credit report after seven years have passed since the settlement date. This is because there is no negative information attached to the account. So, while settling debts can have an impact on your credit score, it's not necessarily a negative one.
How to cancel Money Ladder
Debt settlement contracts can be difficult to cancel once you've signed them, so it's important to know what you're getting into before you commit. Canceling the contract may be easier if you haven't made any payments yet, but once you've sent funds to the company, it is unlikely that you will get your money back.
You should contact your bank immediately to cancel any agreements that allow a debt settlement company to deduct fees from your account. Doing this as soon as possible will prevent unwanted or unauthorized charges.
Canceling your debt settlement agreement before the end of its term can result in penalty fees. In some cases, the debt settlement company may waive these fees. Be sure to notify your creditor and debt settlement company ahead of time to avoid any penalties.
To cancel your contract, send a notice of intent to exit the contract and continue making monthly debt payments. Your debt settlement company or financial institution may have a specific process that needs to be followed. Keep in mind that simply notifying them of your intention to cancel does not automatically begin the process.
Paying any outstanding fines is an important step to getting out of debt. Failing to make required payments can result in legal consequences, so be sure to end your contract with a debt settlement company before leaving.
Now that you are no longer obligated to a debt settlement company, so you will need to set up payment plans with your creditors. You have the option to renegotiate the terms of your original agreement or make payments according to the old agreement. Any missed or unpaid debts will need to be paid off at this time.
Is Money Ladder Legit or a Scam?
Money Ladder is a company that can help you get out of debt. But you may be wondering, is Money Ladder legitimate?
Money Ladder is a legitimate company that offers debt relief services online. However, customer reviews about Money Ladder are mixed. Some people reported having positive experiences working with this company. However, others have found it difficult to work with Money Ladder and have had negative experiences.
When dealing with debt, it's important to explore all your options before making a decision. Money Ladder may be one option to consider, but be sure to do your research first. Read reviews from multiple sources to get a better understanding of how this tool could work for you.
Have you used Money Ladder's services in the past? Feel free to share your experience in the comments!
Thank you for reading!