Loanosity is a lending platform that offers debt consolidation loans. All loans on the platform are made by Cross River Bank, a New Jersey-Chartered Commercial Bank. Loanosity can help you consolidate your debt into one manageable monthly payment. They advertise their services at loanosity.com.
Loanosity Review Summary

Loanosity Review

When you require a loan, it can be difficult to figure out where to turn. With so many personal lenders out there, each with its unique terms and conditions, it's hard to know which one is right for you. You don't want to decide without knowing all the facts first. Recently, Loanosity has been getting a lot of attention as an option for people in your situation. But is this lender right for you?
Loanosity is a website that offers loans and other financial services. Recently, we did a deep dive into their website and terms and conditions to see what they could improve. Here are a few things that caught our attention:
All loans are made by Cross River Bank, a New Jersey-Chartered Commercial Bank.
Their fixed rates range from 20.77% APR to 23.62% APR.
Debt consolidation loans can range from $5,000 to $30,000, with loan terms of 24, 36, or 48 months.
Not all applicants will qualify for the lowest rate.
Loan origination fees can vary from 5.90% to 6.90% of your loan amount.
Loanosity will provide the lender with the information you supply. There is no assurance that your application will be approved for a loan.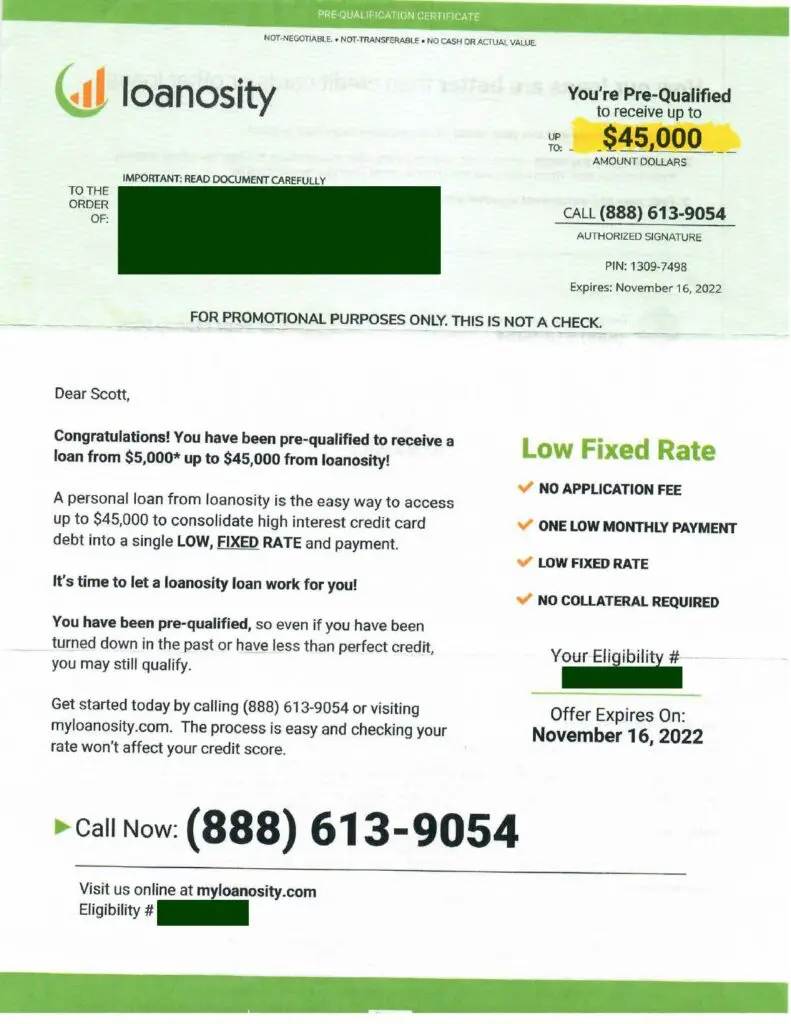 What is Loanosity?
Loanosity is a lending platform that provides debt consolidation loans. They are partnered with Cross River Bank, which funds all the loans. The company has only been operating for a year and is based in Miami, FL. You can reach them by email at [email protected] or by phone at (800) 997-1670.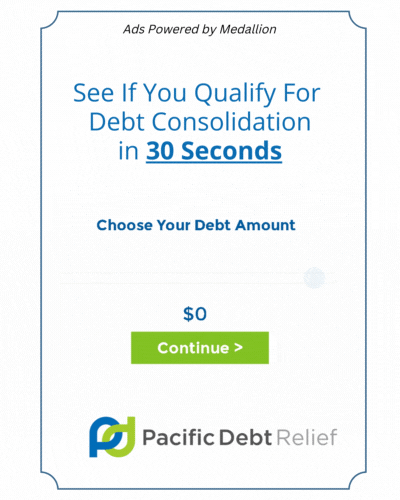 Loanosity is a BBB-accredited company with an A rating. They have been in accredited since 6/10/2022 and have had 0 reviews or complaints so far. We were unable to find a Trustpilot account for them, so it is unclear what customers have said about their experiences with the company.
How does Loanosity work?
Loanosity offers personal loans without the need for collateral, meaning you don't have to put up any assets, such as your vehicle or your home, to secure the loan.
After you submit a loan application, one of their representatives will review it and get back to you. Once approved, they send you a Loan Agreement to sign electronically. After they receive confirmation of your signature, they release the loan funds to you within a few days.
Your loan's terms and conditions will be based on how much you're asking for, your credit score and history, as well as what you plan to use the loan for. They'll check your credit history before agreeing to any loan.
Be aware that their loans are not available in all states and some conditions and limitations may apply.
How to qualify for Loanosity?
For your application for a Loanosity personal loan to be accepted, you must:
Be at least the majority of age in your state and be able to enter into a binding contract.
You must either have a job, make enough money from other sources, or have an offer of employment that will start within the next 90 days.
Certain underwriting criteria must be met. These include factors such as credit score and monthly income vs. expenses.
It's not a done deal just because you're approved for a loan. Your creditworthiness, the length of the loan, and other factors will all play a role in what kind of rates and terms you're offered.
Loanosity BBB Reviews
Loanosity is an accredited company with an A rating from the BBB. They have been accredited since 6/10/2022 but have had no customer reviews or complaints. We couldn't find a Trustpilot account either.
Loanosity FAQs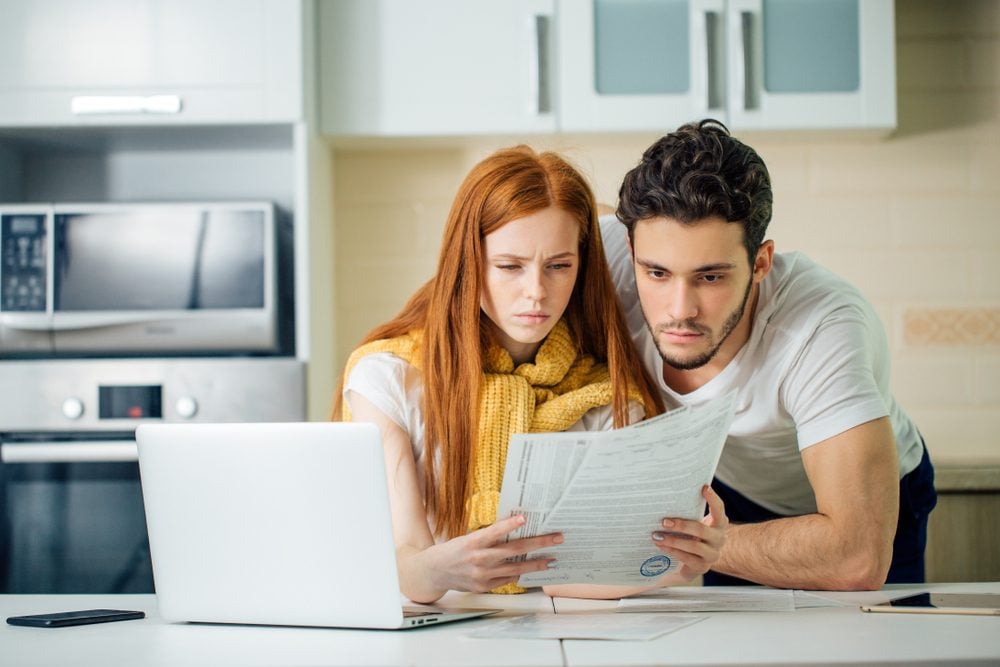 How much does Loanosity charge?
Loanosity offerd loans up to 30,000 with APRs ranging from 20.77% to 23.62%. Additionally, they charge an origination fee of 5.90% to 6.90% of the total loan amount.
Here is an example: A $10,000 debt consolidation loan with a 4-year repayment term and a fixed rate between 20.77% and 23.62% APR could have monthly payments ranging from $492.17 to $497.46, totaling $23,624 over the span of 48 months.
Are there any pre-payment penalties?
Loanosity offers loans with no prepayment penalties, so you can pay off your loan faster than originally scheduled without any extra fees.
How does Loanosity affect your credit?
There are a few things to consider before taking out a loan, and one of them is doing a soft credit pull. This will give you an idea of what interest rates and loan terms you may qualify for, without affecting your credit score. Keep this in mind as you weigh your options and make the best decision for your financial future.
Applying for a loan can impact your credit score, but it's important to do what's right for your financial future. Once you've decided to proceed with your loan application, the lender will need to pull a hard credit inquiry to get a full picture of your credit history and offer you final rates.
How to cancel Loanosity?
Before you apply for a personal loan, be sure that you are certain of your decision. Once the funds have been dispersed into your bank account, there is no way to cancel or reverse the transaction. Therefore, you must be confident in your choice before moving forward. This will help to avoid any potential cancellations or changes down the line.
Making ends meet can be difficult, but there is hope. With a little advice and some effort, you can get your finances back on track. Here are a few tips to help you get started:
Creating and sticking to a budget is a great way to stay on track.
Speaking with a professional advisor is a great way to understand your unique circumstances and develop a plan that meets your specific needs.
Do not worry excessively about being in debt. Many companies are willing to work with customers to establish a more manageable payment plan. Thus, contact their customer service team for more information.
Is Loanosity legit or a scam?
Loanosity is a lending platform that provides personal loans funded by Cross River Bank. They have an A rating with the BBB but there are no customer reviews or complaints about the company online. It is unclear what type fo experiences their customers have had with them.
One of the most important aspects of taking out a loan is doing your own research about the company and compare rates with other lenders. This includes reading the terms and conditions in full so you don't encounter any surprises once you apply for the loan. Customer reviews are also a very helpful resource that can ensure you are comfortable with the business practices of the company.
Have you had any experiences with loanosity.com? Leave it in the comments below!