Personal loans and debt consolidation are topics that many individuals find themselves grappling with at some point in their lives. Whether it's due to mounting credit card debt, medical bills, or other financial obligations, finding a solution to consolidate debt can be a daunting task. In this blog post, we will explore the potential of Liberty Lending as a means to consolidate debt and provide a comprehensive evaluation of their personal loan options. By the end of this article, you will have a clearer understanding of whether Liberty Lending personal loans are right for you.

Understanding Debt Consolidation
Debt consolidation is a financial strategy that involves combining multiple debts into a single loan. The primary goal of debt consolidation is to simplify the repayment process and potentially lower the overall interest rate. By consolidating debts, individuals can streamline their finances and potentially save money in the long run.
There are several benefits to debt consolidation. Firstly, it simplifies the repayment process by reducing multiple payments into a single monthly installment. This can help individuals stay organized and ensure that payments are made on time. Secondly, debt consolidation can potentially lower interest rates, resulting in savings over the life of the loan. Lastly, consolidating debt can help improve credit scores by reducing the overall debt-to-income ratio.
Liberty Lending: An Overview
Liberty Lending is a personal loan provider that offers a range of loan options, including those specifically tailored for debt consolidation. With a reputation for excellent customer service and competitive interest rates, Liberty Lending has become a popular choice for individuals seeking to consolidate their debts.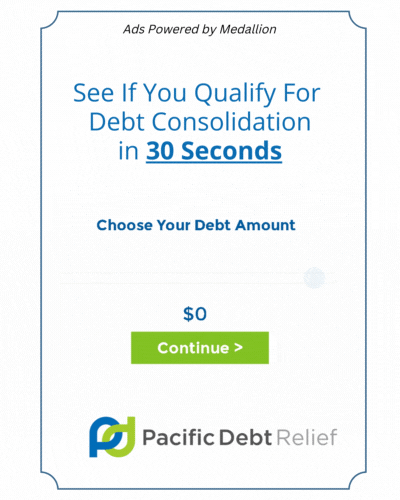 With years of experience in the industry, Liberty Lending understands the unique financial challenges individuals face. They offer personalized loan options and flexible repayment terms to accommodate various financial situations. Whether you have a good credit score or tarnished credit history, Liberty Lending strives to find a solution that meets your needs.
Evaluating Liberty Lending Personal Loans for Debt Consolidation
When considering debt consolidation, personal loans can be a suitable option for many individuals. Liberty Lending offers numerous advantages that make them a strong contender in the market. Their personal loans can be used to consolidate various types of debts, including credit card debt, medical bills, and student loans.
One advantage of choosing Liberty Lending is their competitive interest rates. By consolidating debts with a personal loan from Liberty Lending, individuals may be able to secure a lower interest rate compared to their existing debts. This can result in significant savings over time.
However, it is essential to consider the potential disadvantages of choosing Liberty Lending for debt consolidation. For individuals with poor credit scores, the interest rates offered by Liberty Lending may be higher than those offered by other lenders. Additionally, personal loans typically have shorter repayment terms compared to other debt consolidation options, such as home equity loans. This means that monthly payments may be higher, although the overall interest paid may be lower.
Comparing Liberty Lending with Other Options
While Liberty Lending is a reputable personal loan provider, it is essential to consider other debt consolidation alternatives. Balance transfers and home equity loans are two popular options worth exploring.
Balance transfers involve transferring high-interest credit card balances to a new credit card with a lower interest rate. This can be an effective way to consolidate debts without taking out a new loan. However, it is crucial to consider balance transfer fees and promotional interest rates that may increase after a specific period.
Home equity loans allow individuals to borrow against the equity in their homes to consolidate debts. These loans typically offer lower interest rates and longer repayment terms. However, they require collateral and come with the risk of foreclosure if payments are not made.
When comparing Liberty Lending with these alternatives, it is clear that personal loans offer flexibility and convenience. They do not require collateral and can be obtained without tapping into home equity. Liberty Lending's reputation and experience make them a reliable choice for debt consolidation.
Tips for Successful Debt Consolidation
While a Liberty Lending loan can be a helpful tool for debt consolidation, it is crucial to approach the process with caution. Here are some tips to ensure a successful debt consolidation journey:
Assess your financial situation: Before consolidating debt, evaluate your income, expenses, and total debt. This will help determine if a personal loan is the right choice for you.
Choose the right personal loan provider: Research various lenders and compare interest rates, repayment terms, and customer reviews. Consider factors such as reputation, experience, and customer service.
Create a budget: After consolidating debt, it is essential to create a realistic budget that allows you to make timely payments. Stick to the budget and avoid unnecessary expenses.
Avoid accumulating new debt: Consolidating debt should not be seen as a license to continue spending. Avoid acquiring new debt and focus on paying off existing obligations.
Conclusion
In conclusion, Liberty Lending personal loans can be a viable option to consolidate debt for many individuals. The company's reputation, experience, and range of loan options make them a competitive choice in the market. However, it is crucial to evaluate personal circumstances and consider other debt consolidation alternatives before making a decision.
Ultimately, the question of whether Liberty Lending personal loans will help you consolidate debt depends on your individual financial situation and goals. By conducting thorough research, comparing options, and seeking professional advice when needed, you can make an informed decision that will lead you towards financial freedom.
FAQs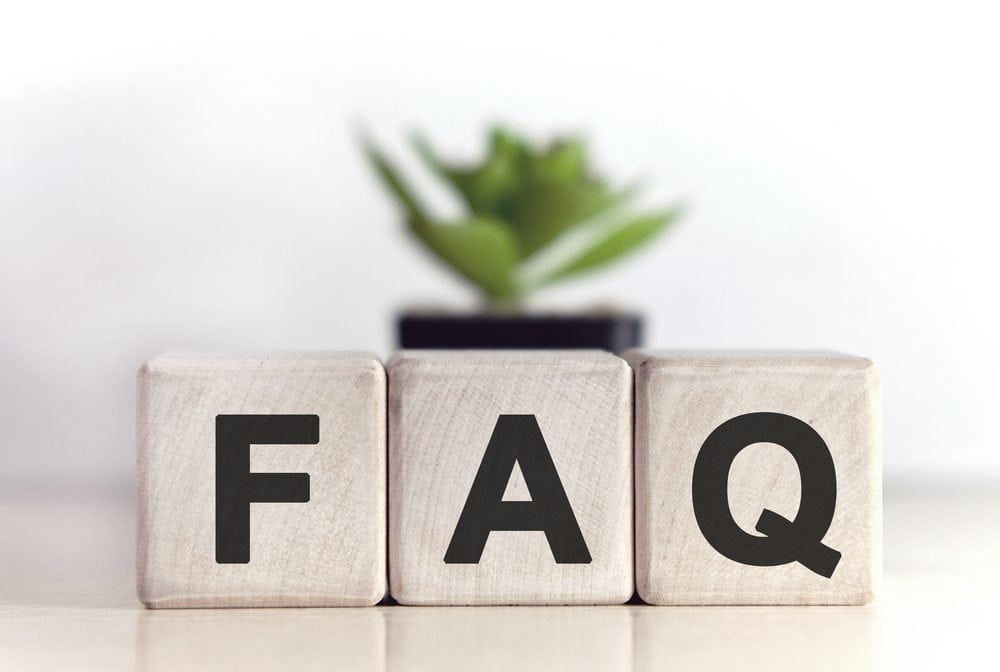 How can Liberty Lending personal loans help me consolidate my debt?
Liberty Lending personal loans can provide you with a lump sum of money that you can use to pay off multiple debts. By consolidating your debts into one loan, you may be able to simplify your monthly payments and potentially secure a lower interest rate.
What types of debt can I consolidate with a Liberty Lending personal loan?
You can typically consolidate various types of debt, such as credit card balances, medical bills, student loans, and other unsecured debts, with a Liberty Lending personal loan.
How does the interest rate on a Liberty Lending personal loan compare to my existing debts?
The interest rate on a Liberty Lending personal loan will depend on various factors, such as your creditworthiness and the loan term. It's important to compare the interest rates and terms offered by Liberty Lending with your existing debts to determine if consolidation will be beneficial for you.
Can I get a lower monthly payment with a Liberty Lending personal loan?
Consolidating your debts with a Liberty Lending personal loan may potentially lower your monthly payment. However, this will depend on factors such as the loan amount, interest rate, and loan term. It's important to carefully consider the terms and total cost of the loan before deciding if it will lead to a lower monthly payment for you.
Is there a minimum credit score requirement to qualify for a Liberty Lending personal loan?
While each lender may have specific requirements, Liberty Lending typically considers applicants with a range of credit scores. It's best to reach out to Liberty Lending directly or check their website for specific information on their credit score requirements.
Can I use a Liberty Lending personal loan to pay off my mortgage or car loan?
Liberty Lending personal loans are typically used for consolidating unsecured debts, such as credit card debts and medical bills. They may not be suitable for paying off secured debts like mortgages or car loans. It's advisable to consult with Liberty Lending or a financial advisor to explore other options for managing secured debts.
Will consolidating my debt with a Liberty Lending personal loan improve my credit score?
Consolidating your debt with a personal loan may have a positive impact on your credit score if you make timely payments and reduce your overall debt utilization. However, it's important to note that your credit score is influenced by various factors, and individual results may vary.
Can I apply for a Liberty Lending personal loan if I have a history of bankruptcy?
While Liberty Lending may consider applicants with a history of bankruptcy, it's best to reach out to them directly or visit their website to understand their specific eligibility criteria for individuals with a bankruptcy history.
Are there any fees associated with a Liberty Lending personal loan?
Liberty Lending may charge certain fees, such as an origination fee or prepayment penalty, which vary based on the loan terms and your credit profile. It's important to review the loan agreement and ask Liberty Lending for a detailed breakdown of any potential fees before proceeding.
How long does it take to receive funds from a Liberty Lending personal loan?
The time it takes to receive funds can vary depending on the lender's process and your application's approval. Liberty Lending typically aims to provide funds to borrowers within a few business days after approval. However, it's advisable to confirm the timeline with Liberty Lending directly.
Glossary
Liberty Lending: A financial institution that offers personal loans to individuals.
Personal loans: Loans provided by financial institutions to individuals for personal use, such as consolidating debt.
Consolidate debt: The process of combining multiple debts into a single loan, often with the goal of obtaining a lower interest rate or simplifying payments.
Debt consolidation loan: A loan specifically designed to consolidate multiple debts into a single payment.
Interest rate: The percentage charged by a lender for borrowing money, often expressed as an annual percentage rate (APR).
Credit score: A numerical representation of an individual's creditworthiness, based on their credit history and various financial factors.
Credit history: A record of an individual's borrowing and repayment activities, including details about their credit accounts and payment behavior.
Loan terms: The conditions and requirements set by a lender for borrowing money, including interest rates, repayment schedules, and any associated fees.
Monthly payment: The amount of money a borrower is required to pay each month towards their loan repayment.
Debt-to-income ratio: A financial metric that compares an individual's total debt payments to their income, often used by lenders to assess creditworthiness.
Unsecured loan: A loan that is not backed by collateral, such as a house or car.
Secured loan: A loan that is backed by collateral, which the lender can seize if the borrower defaults on the loan.
Fixed interest rate: An interest rate that remains the same over the entire duration of the loan.
Variable interest rate: An interest rate that can fluctuate over time, often based on changes in a benchmark interest rate.
Prepayment penalty: A fee charged by some lenders if a borrower pays off their loan before the agreed-upon timeframe.
Debt management: Strategies and practices aimed at effectively managing and reducing debt.
Financial stability: A state of having a solid and secure financial foundation, typically achieved by managing debts and maintaining a healthy credit profile.
Loan application: The process of applying for a loan, which typically involves providing personal and financial information to the lender.
Lender reputation: The overall perception and trustworthiness of a financial institution based on its track record and customer reviews.
Financial planning: The process of setting goals, creating a budget, and making informed financial decisions to achieve long-term financial success.