Debt consolidation is a financial strategy that allows individuals to combine multiple debts into a single loan, making it easier to manage their finances and potentially reduce their overall debt burden. Liberty Lending is a leading provider of debt consolidation services, offering competitive interest rates and personalized debt management plans. Understanding how debt consolidation works and the role of Liberty Lending in this process is crucial for individuals seeking to regain financial freedom.

Understanding Debt Consolidation
Debt consolidation refers to the process of combining multiple debts into a single loan, typically with a lower interest rate and more manageable repayment terms. By consolidating their debts, individuals can simplify their financial obligations and potentially save money on interest payments. There are several methods of debt consolidation, including personal loans, home equity loans, balance transfer credit cards, and debt management plans. Each method has its own advantages and considerations, and it is important to choose the right option based on individual circumstances.
Liberty Lending Debt Consolidation
Liberty Lending is a reputable lender that specializes in debt consolidation. The company offers a range of services tailored to meet the unique financial needs of individuals seeking to consolidate their debts. Liberty Lending provides competitive interest rates, flexible repayment options, and personalized debt management plans. By partnering with Liberty Lending, borrowers can benefit from expert guidance and support throughout the debt consolidation process.
Step-by-Step Process of Debt Consolidation with Liberty Lending
The debt consolidation process with Liberty Lending typically involves several key steps. Firstly, borrowers go through an initial consultation and assessment to determine their financial situation and the most suitable consolidation options. Once the appropriate loan is chosen, borrowers can proceed with the application and approval process. Upon approval, Liberty Lending disburses the loan, and borrowers can use the funds to pay off their existing debts. Throughout the consolidation period, Liberty Lending provides monitoring and support to ensure a smooth repayment process.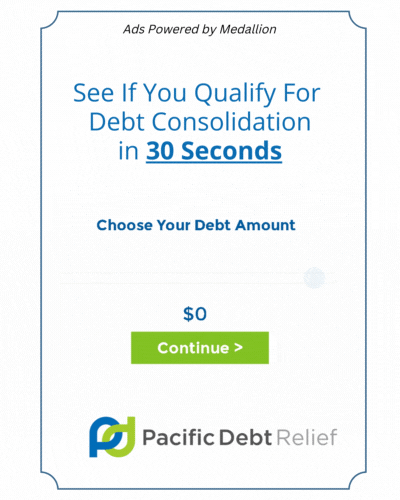 Factors to Consider Before Choosing Debt Consolidation
Before opting for debt consolidation, it is essential to consider various factors. Understanding your financial situation is crucial in determining if debt consolidation is the right solution for your needs. Evaluating the total cost of debt consolidation, including any fees or charges associated with the loan, is essential in assessing its affordability. Additionally, individuals must consider the impact of debt consolidation on their credit score and identify any potential risks or drawbacks that may arise during the consolidation process.
Conclusion
Debt consolidation through Liberty Lending offers individuals an effective solution for managing their debts and regaining financial freedom. By combining multiple debts into a single loan, borrowers can simplify their financial obligations and potentially save money on interest payments. Liberty Lending facilitates the debt consolidation process with competitive interest rates, flexible repayment options, and personalized debt management plans. It is crucial to understand the various debt consolidation methods and the factors to consider before choosing this financial strategy. By considering these factors and partnering with Liberty Lending, individuals can take control of their finances and work towards a debt-free future.
FAQs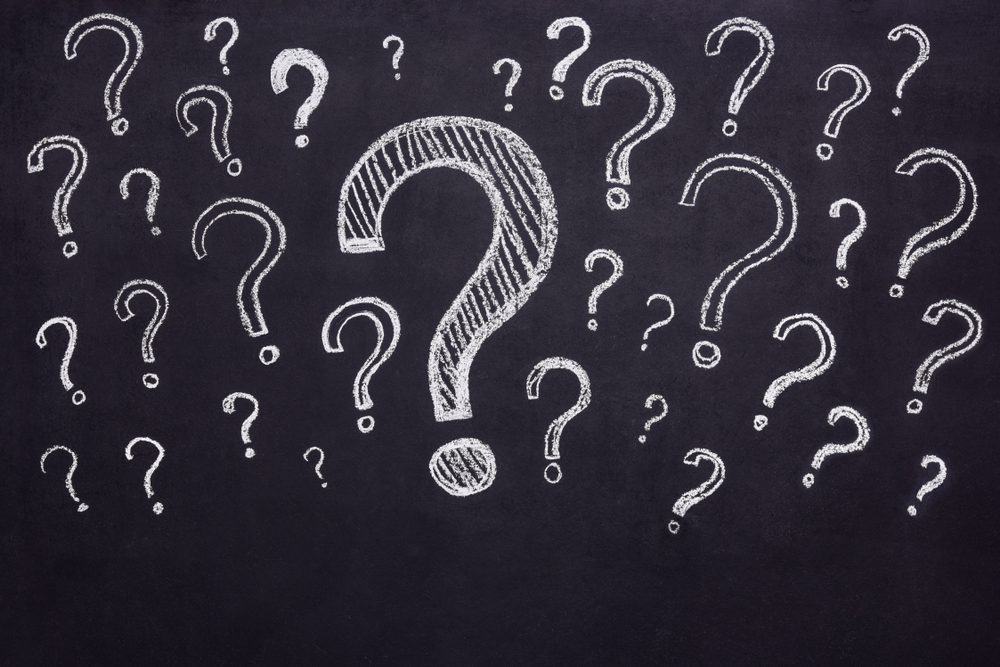 How does debt consolidation through Liberty Lending work?
Liberty Lending offers a debt consolidation loan that combines multiple debts into a single, more manageable loan. This loan can help simplify your finances by reducing the number of monthly payments and potentially lowering the interest rates.
Can I consolidate all types of debts with Liberty Lending?
Yes, Liberty Lending allows you to consolidate various types of debts, including credit card debt, personal loans, medical bills, and more. However, it is always recommended to check with Liberty Lending to ensure your specific debts can be consolidated.
How does Liberty Lending determine the interest rate for debt consolidation loans?
The interest rate for your Liberty Lending loan is determined based on several factors, including your credit score, income, and the amount of debt you wish to consolidate. Generally, borrowers with a higher credit score and lower debt-to-income ratio are offered lower interest rates.
Is there a minimum or maximum amount of debt I can consolidate with Liberty Lending?
Liberty Lending offers debt consolidation loans ranging from $5,000 to $100,000. However, the exact minimum and maximum amounts may vary based on your individual circumstances and creditworthiness.
What are the repayment terms for debt consolidation loans from Liberty Lending?
Repayment terms for debt consolidation loans typically range from 2 to 7 years, depending on the loan amount and your financial situation. Liberty Lending will work with you to find a repayment plan that fits your budget and goals.
Will debt consolidation affect my credit score?
Debt consolidation itself does not directly impact your credit score. However, taking out a new loan and closing multiple accounts may cause a temporary dip in your credit score. Over time, if you make timely payments on your consolidation loan, it can help improve your credit score.
Can I still use my credit cards after consolidating my debts with Liberty Lending?
Yes, you can still use your credit cards after consolidating your debts with Liberty Lending. However, it is recommended to use them responsibly and avoid accumulating additional debt while repaying your consolidation loan.
How long does the debt consolidation process take with Liberty Lending?
The time it takes to complete the debt consolidation process varies depending on individual circumstances. After applying for a loan, Liberty Lending typically provides a decision within a few business days. Once approved, the funds are generally disbursed within a week.
Are there any upfront fees or hidden charges associated with Liberty Lending's debt consolidation?
Liberty Lending does not charge any upfront fees for applying or processing a debt consolidation loan. However, there may be certain fees associated with the loan, such as late payment fees or origination fees, which will be disclosed to you before finalizing the loan.
Can I pay off my debt consolidation loan early?
Yes, Liberty Lending allows borrowers to pay off their debt consolidation loans early without any prepayment penalties. Paying off your loan ahead of schedule can help you save on interest payments and become debt-free sooner.
Glossary
Liberty Lending Group: A financial institution that offers debt consolidation services to individuals.
Debt consolidation: The process of combining multiple debts into a single loan with a lower interest rate and monthly payment.
Interest rate: The percentage of the loan amount that is charged as interest over a specified period.
Monthly payment: The amount of money that needs to be paid each month towards the debt consolidation loan.
Credit score: A numerical representation of an individual's creditworthiness, which is used by lenders to assess the risk of lending money.
Credit history: A record of an individual's past borrowing and repayment activities, including information about late payments, defaults, and bankruptcies.
Unsecured debt: Debt that is not backed by collateral, such as credit card debt or medical bills.
Secured debt: Debt that is backed by collateral, such as a mortgage or car loan.
Collateral: A valuable asset that is used as security for a loan and can be seized by the lender if the borrower fails to repay the debt.
Debt-to-income ratio: A financial measure that compares an individual's total debt payments to their income, used by lenders to evaluate the ability to repay new loans.
Loan term: The length of time over which a debt consolidation loan is repaid, typically expressed in months or years.
Fixed interest rate: An interest rate that remains constant over the entire duration of the debt consolidation loan.
Variable interest rate: An interest rate that can fluctuate over the duration of the debt consolidation loan based on market conditions.
Creditor: A person or institution to whom money is owed.
Debt settlement: The process of negotiating with creditors to reduce the amount owed on a debt, typically done by a debt consolidation company on behalf of the borrower.
Financial counseling: Professional advice and guidance provided by experts to help individuals manage their finances and overcome debt.
Late payment fee: A penalty charged by creditors for failing to make a payment on time.
Debt management plan: A structured payment plan agreed upon between a borrower and their creditors to repay outstanding debts.
Credit counseling: A service provided by non-profit organizations to help individuals manage their debt and improve their financial situation.
Bankruptcy: A legal process that allows individuals or businesses to eliminate or repay their debts under the protection of the court.
Personal Loan: A personal loan is a type of loan that is borrowed by an individual for personal use, such as consolidating debt, financing a major purchase, or covering unexpected expenses. It is typically unsecured, meaning it does not require collateral, and is repaid over a fixed period of time with regular installments. The loan amount, interest rate, and repayment terms are determined based on the borrower's creditworthiness and financial situation.
Personal Financial Security: Personal financial security refers to the state of being financially stable and protected from potential risks and uncertainties. It involves having a sufficient amount of savings, investments, and assets to cover expenses, emergencies, and future goals. Achieving personal financial security typically involves budgeting, managing debt, saving and investing wisely, and having adequate insurance coverage. It allows individuals to have peace of mind and confidence in their financial future, enabling them to withstand unexpected events and maintain a certain standard of living.
Credit Report: A credit report is a document that provides detailed information about an individual's credit history, including their borrowing and repayment behavior, as well as their creditworthiness. It is compiled by credit reporting agencies based on data from various sources such as banks, lenders, and utility companies. The report typically includes details about the individual's credit accounts, payment history, outstanding debts, and any public records such as bankruptcies or legal judgments. Lenders and financial institutions use credit reports to assess the risk of lending money to an individual and determine the terms of credit they may offer.
Debt Relief Programs: Debt relief programs refer to various strategies, services, and initiatives aimed at helping individuals or businesses alleviate their financial burdens by reducing or restructuring their outstanding debts. These programs can include options such as debt consolidation, negotiation with creditors, debt settlement, or even bankruptcy, depending on the severity of the indebtedness. The ultimate goal of debt relief programs is to provide individuals or businesses with a path towards financial stability and the ability to regain control over their financial situation.
Soft Credit Inquiry: A soft credit inquiry refers to a type of credit check that does not affect an individual's credit score. It is typically used by lenders or financial institutions to pre-approve a potential borrower without any impact on their credit history. Soft credit inquiries are often conducted during background checks, pre-screening for credit offers, or for personal credit monitoring purposes.