When it comes to borrowing money, there are a lot of options available to you. You can go to your bank, or you can try a service like LendingClub. It is a company that offers personal loans to people all over the country. So, is LendingClub legit? Or is it a scam? In this blog post, we will take a look at this company and see what they have to offer. We will also discuss the pros and cons of using their service so that you can make an informed decision about whether or not LendingClub is right for you!
One of the main things that LendingClub advertises is its low-interest rates. They claim that you can get a loan with an APR as low as six percent. However, recently the FTC has filed a complaint against LendingClub, accusing them of bait-and-switch tactics and false advertisement. According to the FTC, LendingClub increases the interest rates after you agree to take out a loan. This can be incredibly frustrating for borrowers who are already struggling financially.
In addition to the high-interest rates, there have also been complaints about the customer service. Many people have reported being ignored by customer service representatives or being given incorrect information. In some cases, borrowers have even had their loans canceled without warning or explanation.
All of this being said, is LendingClub a scam? In our opinion, no. However, we do think that you should be aware of the potential pitfalls before you decide to use their service. We would also recommend that you shop around and compare interest rates before you commit to borrowing money from them.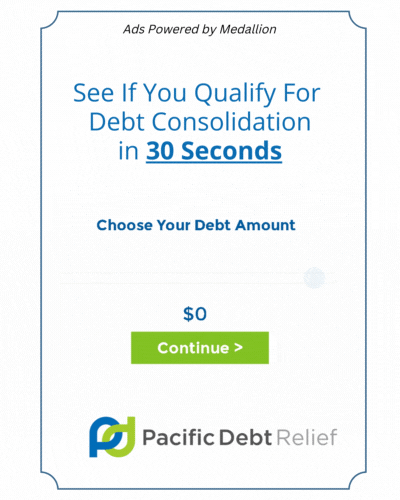 Who owns LendingClub?
It is a well-known and trusted company when it comes to peer-to-peer lending. However, there have been some recent allegations that the company may be a scam. Specifically, there is a lawsuit underway that claims LendingClub misled investors about its business practices.
The company's owner has not yet been identified, but the suit is seeking class-action status on behalf of all investors who lost money in LendingClub's IPO. This could end up being a very costly mistake for the company if it is found guilty of any wrongdoing.
If you're considering investing in this company or any other peer-to-peer lender, be sure to do your research first and consult with an experienced financial advisor. Scams like this one can be very costly, and it's important to protect yourself from them.
LendingClub Pros and Cons
LendingClub is a peer-to-peer lending company that has been in business since 2006. The company operates in the United States and Canada and has provided over $26 billion in loans to date.
Is not a bank, so it does not have FDIC insurance. This means that your money may be at risk if LendingClub goes bankrupt. In addition, it charges high-interest rates on its loans.
LendingClub has been involved in several lawsuits, most notably a class-action lawsuit filed in 2015 alleging that the company engaged in securities fraud. And finally, there have been reports of people being scammed by individuals posing as representatives from LendingClub.
Overall, LendingClub has more cons than pros. We would recommend avoiding this company.
LendingClub BBB Reviews
A search for LendingClub on the Better Business Bureau (BBB) website returns a total of 716 complaints in the past three years. The majority of complaints are about the quality of service and false advertisements. Some consumers complain that their loans were sold to other lenders without their consent. A few people report being scammed by them.
Overall, this company has a BBB rating of A-. If you're considering borrowing from LendingClub, it's important to read through all the information on their website and understand how the process works before you apply.
Here are some LendingClub BBB Reviews:
Erin O 03/30/2022
[star rating = "1"]
I would leave 0 stars if I could. When I started the process I had no problem with the associate reaching out to me. He would call multiple times if I hadn't done something. Then we went to the next step, I couldn't get a phone call back or an e-mail response and had to call multiple times and get different answers from everyone I spoke with. It was a very frustrating experience and went elsewhere. I would not do business with them again.
Frederick W 03/28/2022
[star rating = "3"]
I have one loan with this company and I decided to take out another one. I was beguiled by the amount of rates that changed from what I saw in my email. For a ***** loan, they wanted to me pay *****. This is outrageous and as soon as I can pay the other loan I will never apply for another one with them. I have good credit and a stellar payment record with all my bills.
Karina J. 03/25/2022
[star rating = "1"]
Horrible customer service I was denied the right to speak to a Manager by supervisor ***** after she messed up my account and couldn't explain why my account had accrued interest rate after she promised me something that she said she couldn't deliver and was sorry my account is jacked up and nobody can explain why
Is LendingClub a legitimate company?
This is a question that has been asked by many people in light of the lawsuit and complaints that have been filed against the company. This is a high-interest lender, and as such, it is important to be aware of the risks involved before you decide to borrow from them.
There have been complaints about their lending practices, as well as allegations that the company falsified information in order to get people to borrow money from them. There is also a lawsuit pending against LendingClub for allegedly deceiving investors.
All of this raises questions about the legitimacy of LendingClub. However, it is important to note that these are just allegations at this point. LendingClub has not been found guilty of any wrongdoing, and they have denied all of the accusations made against them.
It's important to remember that LendingClub is not a bank – they are a lending platform. This means that they connect borrowers with lenders, and because of this, they charge a higher interest rate than traditional banks. Before borrowing money from LendingClub, it's important to read over their terms and conditions carefully so you know what you're getting into.
Overall, LendingClub is a legitimate company, but it's important to be aware of the risks involved before borrowing from them. always read the terms and conditions carefully before signing up for a loan.