In a world where financial freedom is the desired end game, debt consolidation companies like Lendah offer tantalizing promises of relief from crippling debt. But like the proverbial gold at the end of the rainbow, the reality can be elusive, causing the debt-ridden individual to question if these are merely veiled traps.
Lendah, a company that claims to be a knight in shining armor for those struggling with debt, offers its 'helping hand' through debt consolidation strategies. But a deep dive into customer reviews on Better Business Bureau (BBB) and Trustpilot suggest it's not all roses and sunshine. So, fasten your seat belts, as we navigate the murky waters of Lendah's debt consolidation services.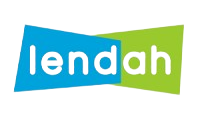 Lendah's promises of delivering financial freedom can be likened to promissory whispers into the ears of the desperate. However, the company's BBB and Trustpilot reviews indicate that these whispers may just be a siren's song luring unsuspecting customers to rocky financial shores.
Customer complaints range from hidden fees to atrocious customer service, leaving one to wonder if Lendah's promises are just smoke and mirrors. As we unravel the realities behind the company's offerings, caution is advised. The debt consolidation industry is akin to a boxing match, and it is essential one knows his opponent before stepping into the ring. Let's dig deeper into the nuances of Lendah's debt consolidation services.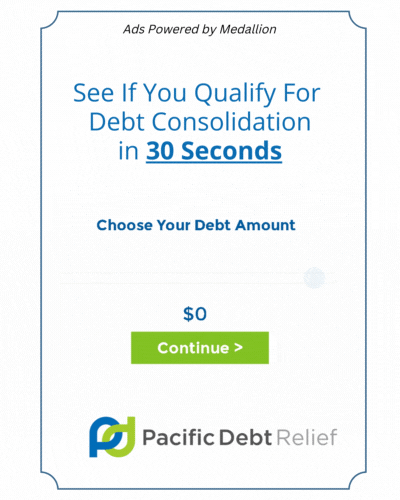 Company Background
Established in 2018, Lendah is a relatively new player in the world of debt consolidation. Claiming to deliver financial relief to those struggling with debt, Lendah has presented itself as a lifeline for individuals caught in the murky waters of multiple loan repayments. However, like the plot of a classic mystery movie, the company's journey is strewn with questions that cast a shadow of doubt on its credibility.
Lendah's story may seem akin to the American dream – a swift rise and a promise of success. However, digging into customer testimonials, this dream may not be as golden as it seems. Users have voiced concerns over hidden fees and poor customer service, an alarming contrast to the company's claims of transparency and support. These testimonials, much like the unexpected twists in a Hitchcock movie, cast long shadows of doubt over Lendah's image as a debt savior.
The company's journey also lacks the solidity that is characteristic of long-standing companies in the industry. While Lendah has undoubtedly grown since its inception, its lack of significant milestones and major accomplishments is noteworthy. The absence of these major markers, coupled with customer complaints, makes its claims of success seem as shaky as a castle built on sand.
In the debt-industry's cinema, it is crucial to know the difference between a real blockbuster and a B-movie. With Lendah, the exciting kick-off and promises may seem like a blockbuster, but customer reviews suggest it's a B-movie masquerading as more. It's essential to tread carefully and ensure you don't fall for appearances because, like in a mystery movie, things might not be what they seem.
Lendah Products/Services
Lendah positions itself as a superhero in the world of debt consolidation, promising to swoop in and save debt-ridden individuals with their products and services. But a closer look may reveal a different truth, turning this superhero saga into a suspense thriller.
Lendah's primary service is debt consolidation, where the company claims to simplify your debt payments by combining them into a single payment with a lower interest rate. A welcomed relief for those juggling multiple payments, but the question stands – does Lendah deliver on this promise or is it a fancy sales pitch?
Upon examining customer reviews on BBB and Trustpilot, it appears the company's services and products might not be as rosy as they claim. Users have frequently pointed out hidden charges that suddenly pop up, making the company's claims of 'no upfront fees' feel like a twist in a suspense novel.
Customer reviews also highlighted another concern – customer service. Many users reported poor communication and lack of support, a red flag that often indicates deeper issues within a company's operations. Like an unexpected plot twist, these testimonials add an element of skepticism to Lendah's shiny exterior.
In the grand narrative of debt consolidation, Lendah presents itself as the protagonist. However, with hidden charges, question marks on service efficiency, and poor customer service, it starts to look more like an antagonist in disguise. Like a suspense movie that keeps you on the edge, dealing with Lendah may involve unexpected turns and twists. It's always wise to stay skeptical until the credits roll.
Risks and Controversies
In any industry, controversy and risk can quickly tarnish a company's image, and Lendah is no stranger to such challenges. Despite its relatively short existence, its journey has been marred by allegations that cast doubt on its credibility. Just like a plot twist in a thriller movie, these controversies add a layer of caution to the Lendah narrative.
One alarming risk associated with Lendah is the multitude of hidden fees that customers have reported. These unexpected costs often crop up after customers have committed to the service, leaving them in a financial predicament. This practice, akin to a bait and switch tactic, creates a financial trap for debt-ridden individuals seeking help.
BBB and Trustpilot reviews also highlight customer service issues, with many users reporting unresponsive or unhelpful customer representatives. This lack of support not only adds stress to the already challenging task of debt management, but it also raises questions about the company's commitment to assisting its customers.
Additionally, there's a consistent flow of allegations regarding misleading information being provided to the clients. This lack of transparency and potential deceit creates an unsettling environment for customers and paints Lendah in a less than favorable light.
In conclusion, the world of debt consolidation is already a high-stakes arena, and companies like Lendah, with their share of controversy and risk, add to the apprehension. As with any good suspense movie, the end is uncertain, and with Lendah, it's best to proceed with caution and skepticism.
Comparative Analysis
In the ever-competitive world of debt consolidation, a company is best evaluated when compared to its competition. Between industry standards like ClearOne Advantage and Pacific Debt Relief and mixed-review companies like Tripoint Lending and Credit 9, how does Lendah stack up?
When juxtaposed with ClearOne Advantage and Pacific Debt Relief, Lendah seems to be playing catch-up. Both ClearOne Advantage and Pacific Debt Relief have higher ratings on Better Business Bureau (BBB) and Trustpilot, suggesting greater customer satisfaction and trust in these companies. They also provide a wider range of services catered towards their customers' individual needs.
Comparing Lendah to Tripoint Lending and Credit 9, two companies with mixed reviews, we find Lendah trailing yet again. While both companies have had their fair share of customer complaints, they appear to offer more transparency and reliability than Lendah.
Customer complaints and allegations of hidden fees and misleading information further push Lendah down the ladder of trustworthiness. As in a horse race, it's not just about who crosses the finish line first but who does it in the most fair and ethical manner. In this comparison, Lendah unfortunately falls short.
For a more comprehensive understanding, consider our comparison chart and our in-depth reviews of these companies, linked below:
In conclusion, on the stage of debt consolidation, Lendah seems to be a struggling performer. Compared to more established companies with better customer reviews, Lendah's promises of helping achieve financial freedom appear shaky at best. As always, we remind you that in the world of debt consolidation, appearances can be deceiving, and it's prudent to dig deeper before making a decision.
Conclusion
Navigating the murky waters of debt consolidation can often feel as confusing and risky as the spinning top in 'Inception'. Amidst the whirl of companies offering miraculous solutions, Lendah seems to be just another shadowy figure. With mixed reviews, questionable practices, and a cloud of controversies, Lendah remains a risky choice for those hoping to find a reliable partner in their journey towards financial freedom.
Throughout the article, we've noted the numerous customer complaints regarding hidden fees, misleading information, and less than satisfactory customer service. These are red flags that should not be ignored. It's important to remember that debt consolidation isn't a magic solution. It requires careful consideration, understanding of potential risks, and most importantly, a trustworthy partner.
When compared unfavorably to similar firms such as ClearOne Advantage, Pacific Debt Relief, Tripoint Lending, and Credit 9, Lendah's credibility seems as uncertain as the ending of a cliff-hanger movie. The pattern of disgruntled customers and questionable practices adds a layer of skepticism that is hard to ignore.
---
In conclusion, just like the last scene in 'The Usual Suspects' where the real identity of Keyser Soze is revealed, we urge you to look beyond the facade when considering your debt consolidation options. We encourage further research and careful comparison before making any decision. Our debt consolidation comparison chart might be a good place to start.
---
In this ever-complex world of financial decisions, remember that you are the director of your own story. Don't let your pursuit of financial freedom become a film noir mystery. Do your research, question the promises, and make a decision that suits your specific needs and circumstances.
FAQs
1. What exactly is Lendah? Lendah is an online lending platform that brings together borrowers and investors. It aims to provide a simplified and efficient lending experience using data-driven technologies to assess credit risk and determine loan terms.
2. How safe is my money with Lendah? Though Lendah uses advanced data analytics for risk assessment, there's always a certain level of risk involved in any lending activity. The risk is primarily borne by the investor who lends the money. It's recommended to thoroughly evaluate and understand the risks involved before investing.
3. What are the interest rates offered by Lendah? The interest rates at Lendah can vary widely based on the borrower's credit score, loan amount, and loan term. They're determined by a sophisticated algorithm that uses a multitude of data points to calculate the risk profile of the borrower.
4. How does Lendah make money? Lendah makes money by charging fees from both borrowers and investors. There's a loan origination fee charged to borrowers, and a service fee charged to investors. The exact fee structure should be carefully reviewed before engaging with the platform.
5. What happens if a borrower defaults on a loan? If a borrower defaults on a loan, Lendah will initiate its collection process. However, it's important to note that there's no guarantee of recovering the full amount. The risk of borrower default is something that every investor should consider before lending money on the platform.
6. What is the minimum investment required on Lendah? The minimum investment amount on Lendah can vary and it's advised to check the platform for the most current information. However, it's important to remember that investing smaller amounts across several loans can help spread risk.
7. Is the information provided to Lendah secure? Lendah claims to use advanced encryption technologies to protect users' information. However, as with any online platform, there's a risk of data breaches and it's advised that users take precautions to safeguard their personal information.
8. How quickly can a loan be funded on Lendah? The time it takes to fund a loan on Lendah can vary depending on the loan amount, the borrower's credit profile, and the number of investors interested in funding the loan. It could take anywhere from a few days to a few weeks.
9. Can I withdraw my money at any time from Lendah? Withdrawals from Lendah are not always immediate. The liquidity of your investment depends on the loan term and the platform's secondary market. If you might need quick access to your invested capital, Lendah may not be the best choice for you.
10. Can Lendah's data-driven technology guarantee a return on my investment? While data-driven technology can help evaluate the risk of a loan, there's no guarantee of returns. The actual returns will depend on various factors including the borrower's repayment, the loan term, and the interest rate. As with any investment opportunity, caution and thorough research are advised.