From their marketing materials to their staff biographies, Anthem Tax Services demonstrates their commitment to trust, service, honesty, integrity, and education. In addition to their personalized service, thousands of satisfied customers have praised their ability to negotiate with the IRS. You can trust Anthem Tax Services for tax assistance.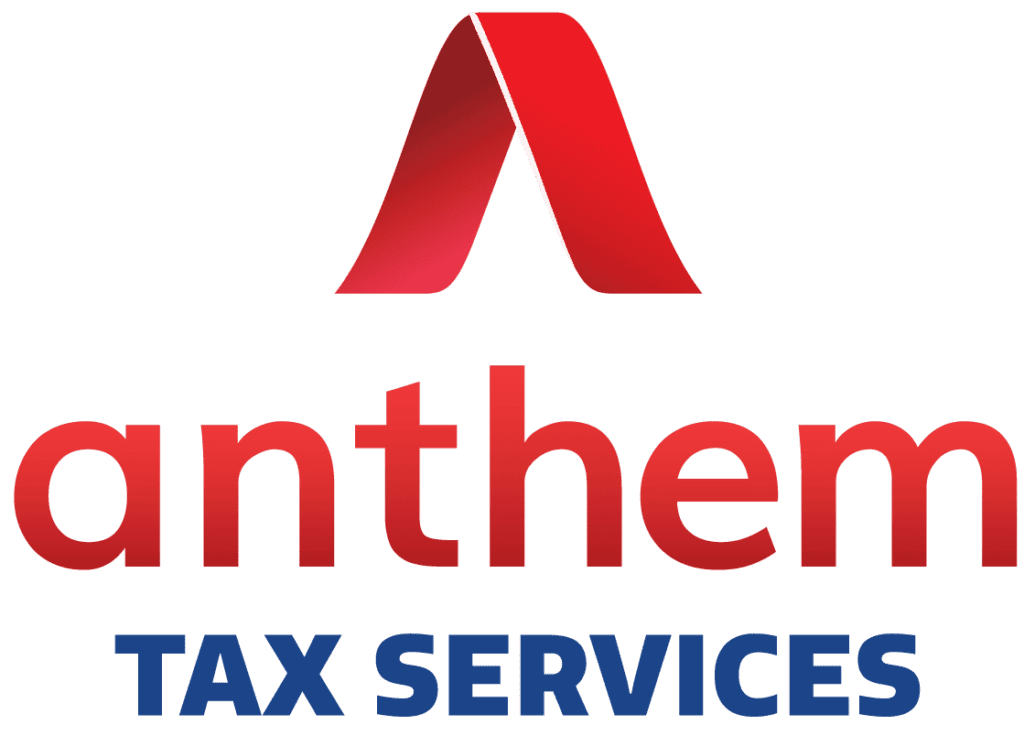 This Anthem Tax Services Review will tell you everything you need to know. Reviewer Crixeo rates Anthem among the top companies for tax relief, so find out if it's legit.
An Honest And Transparent Approach To Tax Debt Relief
The mission at Anthem Tax Services is to be transparent about their tax professionals. Aside from providing photos and extensive biographies of IRS-enrolled agents, they are always available to help with your tax debt. Plus, they openly publish their office addresses on their website – something many other tax services prefer to keep hidden. They operate two offices from coast to coast.
Professionals With Extensive Experience, Licensing, And Accreditation Provide Tax Debt Relief
Anthem Tax Service has helped taxpayers for over 30 years in California, Florida, and across America, and has developed effective strategies to reduce your tax debt and back taxes. IRS Enrolled Agents are authorized to represent taxpayers before the agency, which means these professionals are licensed professionals. Their staff holds multiple certifications and accreditations, proving their knowledge, experience, and education.
All 50 States Receive Personalized Tax Relief Services Through Remote Delivery
They realize how stressful and overwhelming it can be to deal with back taxes. That's why they founded Anthem Tax Services – to give personalized, friendly service that puts their customers' needs first. They offer tax help to individuals, independent contractors, and businesses in all 50 states, so no matter where you are, they can help. They've got offices in Florida and California, so if you need them, you don't have to look far. For consultations or tax services, you don't need to come into their office since they do most of their work over the phone.
Includes bookkeeping, tax preparation, back tax negotiation, and tax relief services
With Anthem Tax Services, you can get help with business bookkeeping, payroll taxes, personal tax filings, tax debt, and back taxes.
Let's say you owe the IRS money. They can help you negotiate a settlement, an offer-in-compromise, or file paperwork to get the penalties and fees taken off. In addition to paying off your back taxes, they provide ongoing education and support. This will ensure that you don't get into trouble with the IRS again once your back taxes are paid off.
There Is A 100% Money Back Guarantee
It can be tough dealing with tax relief companies. Anthem Tax Services pros can help with everything from business bookkeeping and payroll taxes to personal tax filings and back tax assistance. You can work with them to negotiate a settlement with the IRS. They will file paperwork to get rid of penalties and fees. In addition, they will provide ongoing support and education so you can stay on top of your tax filings in the future. Check out Anthem Tax Services cost if you are looking for a tax firm that understands tax law and can help simplify your life.
Are You Looking For A Free Tax Consultation? Call Anthem Tax Service Today
They offer a free phone consultation to help you determine if their tax debt relief services are right for you. They believe in honest and transparent pricing, so you can be assured that the price quoted is the price you will pay. With decades of experience filing tax returns, representing customers during audits, and negotiating payment plans with the IRS, they can help you resolve your unpaid tax debts.
Provides Protection From Wage Garnishment, Liens, And Levy  
There is no need to feel fear or confusion if you are behind on your taxes and facing IRS collections. In this situation, you do not have to face it alone. Anthem Tax Services' tax attorneys can assist you by filing the necessary paperwork to stop liens, levies, and wage garnishments immediately. This will help you maintain your standard of living while they explore practical tax debt relief solutions for your tax bill and take action on your behalf.
Keeping Customers Satisfied
The Anthem website is an excellent resource for learning how the company has helped thousands of people with their tax liability and saved millions in taxes. In addition to customer reviews and testimonials, the site also features videos demonstrating actual savings that Anthem customers have achieved.
Count On Anthem Tax To Resolve Your IRS Tax Issues
Savings of millions of dollars in back taxes
End Wage Garnishments
Clear Tax Liens
Stop IRS collection
Improved Work Processes
You do not want to face a lengthy negotiation process with the IRS when you owe unpaid back taxes. With Anthem Tax Service, you will receive fast results and know exactly how much you owe the IRS. Anthem's tax preparation professionals have developed proven processes that are effective for customers with over 30 years of experience in tax preparation and back tax assistance.
Final Thoughts
To provide businesses and individuals across the United States with fair and honest tax services, Jake Shulman and Josh Kahn founded Anthem Tax Services in 2013. In addition to providing tax preparation services, the company also offers back tax resolution assistance, which has helped thousands of customers save millions of dollars.
He worked for other firms before starting Anthem with Shulman. His mother is a CPA and he grew up in the tax industry. According to Shulman's biography on the Anthem website, many other tax firms are more concerned with generating revenue rather than listening to the needs of their clients and providing appropriate services.
With Anthem, Shulman and Kahn aim to provide personalized service based on trust, knowledge, and ethics.
You can rely on Anthem Tax Services if you require personalized, knowledgeable tax assistance and wish to ensure that the results you receive are as satisfactory as possible. Anthem Tax Services offers upfront pricing and a 100% money-back satisfaction guarantee, so you can trust that they will take care of everything and deliver the results you deserve. Please do not hesitate to contact us.
Tax Services Highlights from Anthem
Consultation is free
The cost of services begins at $250
Financing is available.
BBB rating of A-
A money-back guarantee is provided if no resolution is reached
Accreditation by the NATP and NAEA
Experience of 30 years
All 50 states are covered
California Tax Education Council member
Featured Tax Services at Anthem
Free Consultation: Yes
Refund Policy: Yes
Financing Available: Yes
Years In Business: 10
Minimum Tax Requirement: $10,000
Average Case Length: 6-18 Months
On Staff: Tax Attorneys & EAs
Top Types Of Cases Resolved: Small Business Issues, Incorrect Filing, Spousal Tax Issues, Wage Garnishment & Property Levies
Clients Served In 2018: 1750