If you're considering taking out a personal loan, you may be wondering if Happy Money is legit or not. In this article, we'll take a close look at the company and see if they're the right choice for you.
Happy Money has been around since 2009 and offers loans to people all over the United States. They claim to be able to help you pay off your credit cards, and many people have reported positive experiences with the company.
When you apply for a loan through Happy Money, they will sell your information to other lenders. While this may help you get the loan you need, it also means that your personal information could end up in the hands of many different companies. Some people have expressed concern about this practice and have given Happy Money negative reviews online.
As for their BBB reviews, most of them are negative, with a rating of 1.5 out of 5 stars. If you're considering accepting their offers, we suggest you shop around and explore other options before making a final decision.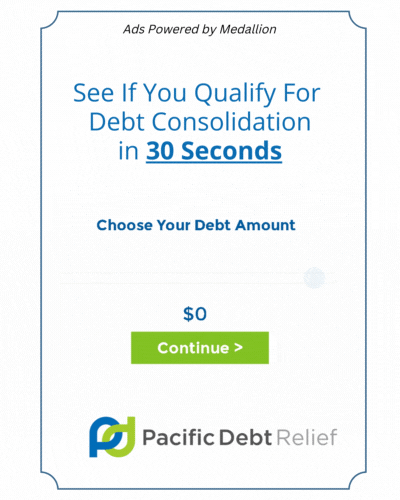 [star rating = "2.5"]
Pros and Cons of Happy Money
Looking for a loan can be frustrating, especially when you're bombarded with calls from different lenders. Happy Money may not be a lender, but they can help connect you with the right financial institution for your needs. There are some drawbacks to using their service, but overall they provide a valuable service.
There are a few things to be aware of before signing up for this lead generator company. Firstly, it sells your information to other lenders. If you're trying to keep your personal information private, this could be a big issue.
Also, the company has been accused of bait-and-switch tactics by many customers online. So make sure to read the fine print before you sing anything.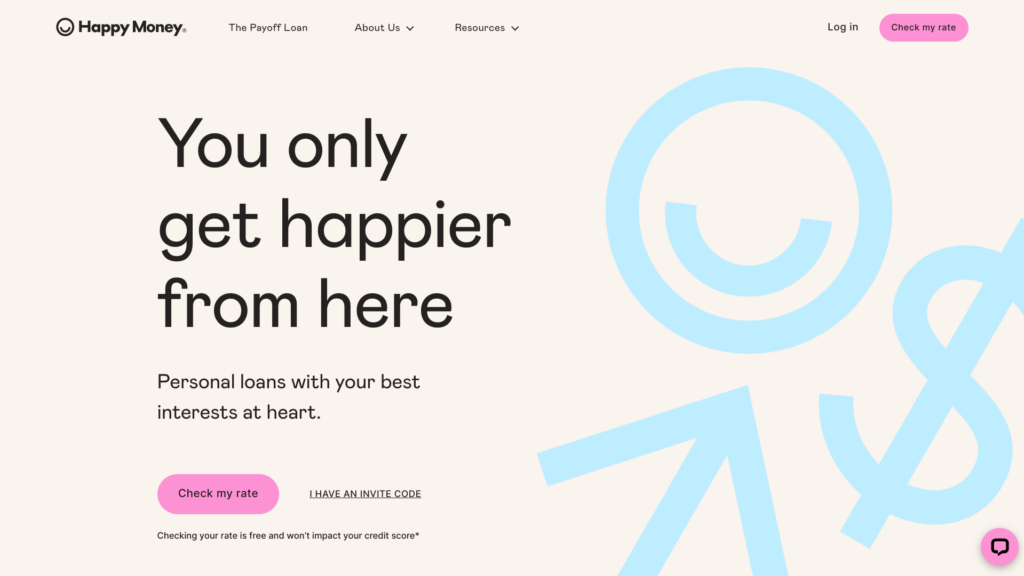 What is Happy Money?
Are you struggling to keep up with high-interest rates on your credit cards? A personal loan can help you pay off your debt and get back on track. Happy Money is not an actual lender, though. They act as a middleman in helping you find a lender, working as a lead-generation company for money lenders. They sell your information to multiple lenders, so you may receive several calls and emails.
Before you sign up with any company, be sure to do your research. There are many companies that claim to offer great deals, but often bait switch you to different type of loans or higher interest rates.
How does Happy Money work?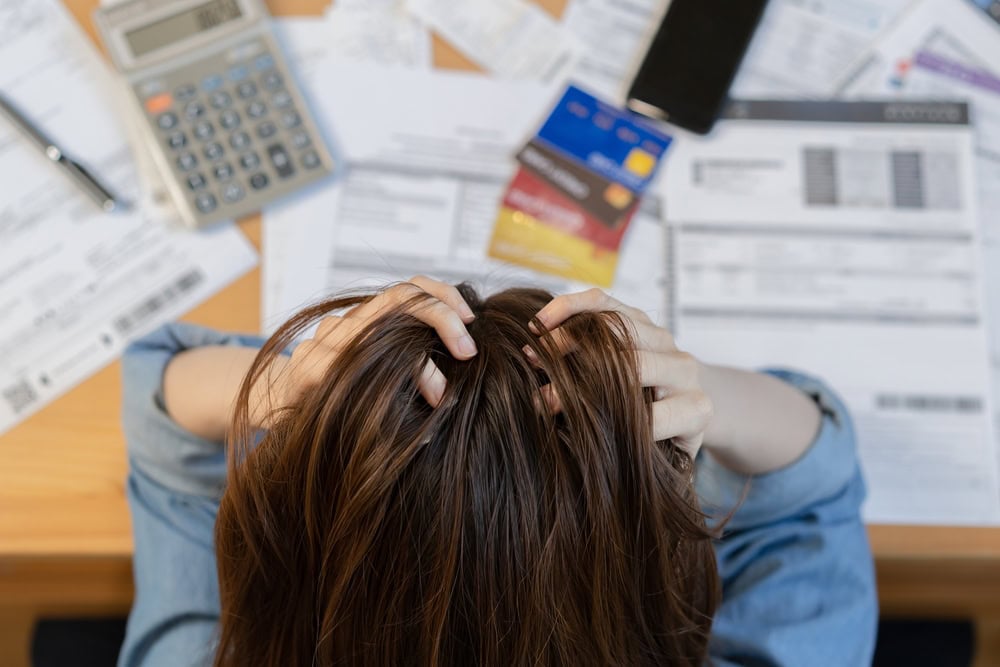 If you're looking for a personal loan, you may have come across a lead generator that promises to help you find the best rates. However, it's important to be aware that these companies can often be misleading.
This lead generator is not a lender but instead matches you with other lenders. This means that you may be bombarded with calls and emails from multiple lenders, which can be very overwhelming.
There are a few things to watch out for when you're shopping for a loan. You'll get the best deal if you work with a lender who is honest about their rates and fees from the start. That way, you can be sure you're getting the best possible terms.
How much does Happy Money charge?
A loan can be a helpful way to consolidate debt and lower your monthly payments. However, loans can also be very expensive. Interest rates on loans from Happy Money's network of lenders can range from 5.99% to 24.99%. This means that if you consolidate $40,000 in credit card debt with a loan, you will end up paying thousands of dollars in interest. Repayment options are also often limited, ranging from just 24 to 60 months. This means that you could be stuck with this high-interest loan for a long time. Overall, the cost of a loan may simply be too high for some people.
How to qualify for Happy Money?
In order to qualify for Happy Money's services, here is a list of required criteria you need to meet:
You must be a U.S. citizen or a Permanent Resident.
You must be at least 18 years of age.
You must have a valid saving or checking bank account.
You must have a minimum credit score of 640.
You must have a government-issued ID.
Your debt-to-income ratio must be 50% or less.
You must not have delinquencies on any outstanding credit.
You must have at least three years of credit history.
To get started, gather your documents and qualifications to see if you pre-qualify for a loan with Happy Money.
What kind of loans does Happy Money offer?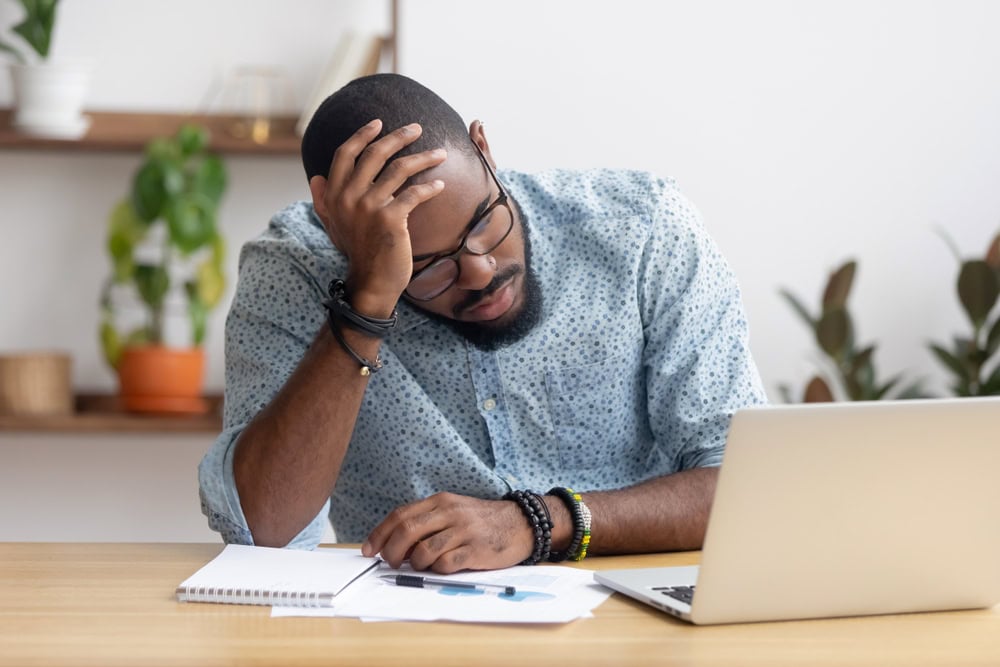 If you're looking to get a personal loan to pay off your credit cards, Happy Money may be a good option for you. They act as a middleman and find multiple lender options so you can compare their services and make the most informed decision.
If you're looking for a personal loan, you can get up to $40,000 from Happy Money. However, the APR ranges from 5.99% to 24.99%.
Loan Amount: $5,000 to $35,000
APR: 5.99% to 24.99%
How do you pay back Happy Money?
While this company can help you get in touch with lenders who may be able to give you the money you need, it's essential to understand that you will be working with a direct lender after Happy Money Matches you with one. All your monthly payments will go directly to your lender of choice.
Be sure to take the time to understand exactly what you're agreeing to before signing anything.
What is the minimum credit score for a Happy Money loan?
With a minimum credit score of 640 required, it can be difficult to get approved for a loan from Happy Money's network of lenders. If you don't have a good credit score, the interest rates for a loan from their affiliates will likely be high, making it tough to afford the monthly payments. It can be hard to get ahead financially if you don't have a good credit score.
If you're looking for a loan but have bad credit, don't worry – there are plenty of other options out there.
How does Happy Money affect your credit?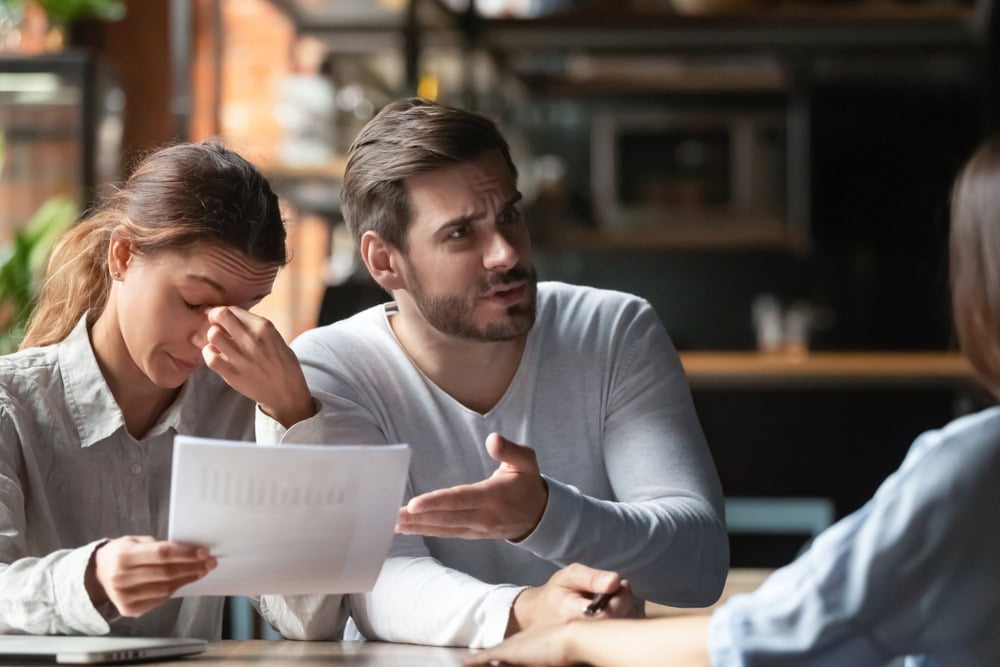 Happy Money's network of lenders reports directly to the credit bureaus, which means that if you make a late payment it may directly reflect on your credit. Additionally, when you sign up for their services, they perform a hard credit pull which temporarily lowers your credit score.
If you're looking to improve your credit score, using Happy Money can help. By making positive payments over time, you can gradually build up your credit history and improve your score. However, there are some potential risks associated with the service. Make sure you weigh all the pros and cons before deciding whether or not to use Happy Money.
How to cancel Happy Money?
Canceling your loan can be a hassle, especially since you have to contact your direct lender and not Happy Money, and deal with their terms. If you have an outstanding balance, you'll need to pay that off before your loan can be officially canceled.
To cancel your Happy Money loan, follow these steps:
Contact your lender directly and request to cancel your loan.
If you have an outstanding balance, pay it off in full.
Your direct lender will then cancel your loan.
Please note that once your loan is canceled, you will no longer be able to access the funds.
Happy Money BBB Reviews
Although the Better Business Bureau has given Happy Money an A+ rating, it's important to do your own research before doing business with them. In the last three years, they have had 62 complaints closed and 19 in the previous 12 months. That indicates that there are a lot of unhappy customers!
Here are some of their BBB Reviews:
Andrew S 04/03/2022
[star rating = "2"]
Happy Money has a very unintuitive web interface that makes processes that should be simple incredibly inconvenient at best, and downright confusing or impossible at worst. There is little to no transparency, and they can best be described as an analog company in a digital world.
Roshaun T. 02/15/2022
[star rating = "1"]
I wanted to see what my interest rates were with this company before I moved forward and so I put in my info to see what I would get. I didn't go forward, however, the very next day, one of my credit cards alerted me that my social security number was found on the dark web. Sounds pretty ironic that the only place I used my social was with this company. Beware of who you give your personal info to.
Andrew B 08/04/2022
[star rating = "1"]
Horrible experience. absolutely no communication. submitted all documents as needed and shows status of 3-7 days and "preparing documents" this has been for over 2 weeks. i've used their chat message to get update only to be provided the exact same language as on the website. then i call them for update because my "offer" is expiring in 2 days.
Mind you they have had everything they needed from me for 3 weeks. person on the phone says they'll escalate to manager and request extension to not lose the rate/offer and i will get an email right away. this was 2 days ago. log in today and shows offer expires in 0 days. never got my email from them stating what's going on, nothing. meanwhile they ask to connect to your bank to verify information and upload ID's. The most worst experience. Look elsewhere.
Is Happy Money legit or a scam?
Is Happy Money a legitimate company or a scam? Their commercials promise easy money with no credit check, but is that really the case? Let's take a closer look.
There are many negative reviews of the company, and accusations of bait and switch tactics are very serious.
What's the final word? It seems that HappyMoney.com is a legitimate lead generator company but it has more bad reviews than good, and the accusations of bait-and-switch are concerning.
Have you had any experiences with Happy Money in the past? Did you have a positive or negative experience? Feel free to let us know in the comments below!
Thank you for reading!
Compare Personal Loan Companies