As Fall descends and Halloween approaches, many of us begin to feel excitement for all this special season entails. For some, Halloween is their favorite holiday – and it's not hard to see why. From delicious treats and festive decorations to fun costumes and spooky festivities, there is much to enjoy about this time of year.
But as wonderful as Halloween can be, it can also be a budget-buster. With all the expenses that come with celebrating – from buying candy and pumpkins to putting together costumes – it's easy to overspend. So how can you enjoy all that Halloween offers without busting your budget? Check out these tips:
Get Creative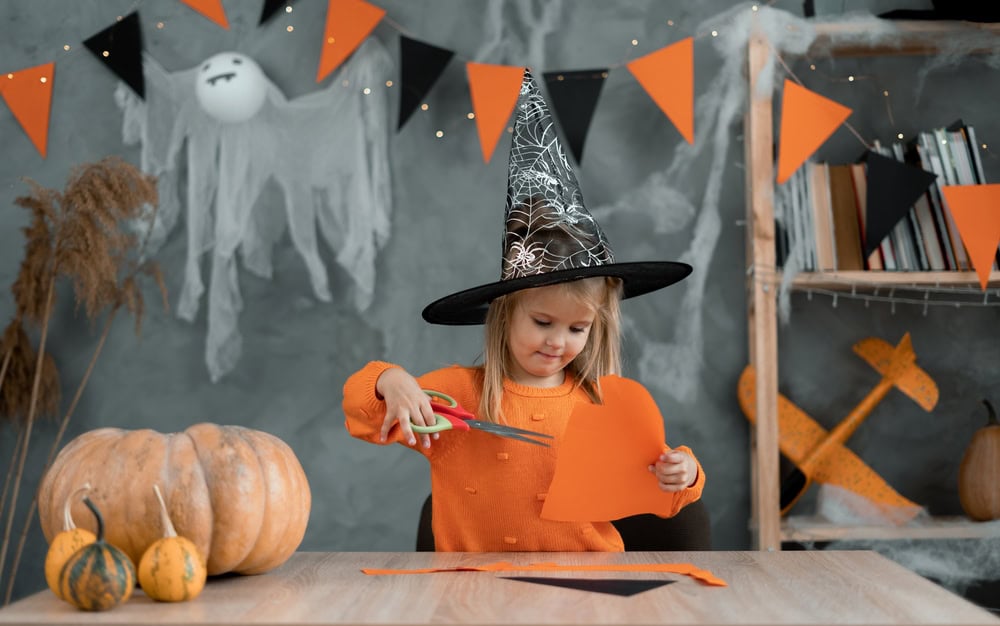 This holiday is a time for fun and creativity, and one of the best ways to express your personality is through your costume. While you may be tempted to buy a ready-made costume from the store, there are many more possibilities when you get creative with what you already have at home.
Start by rummaging through your closets and drawers for any potential costume components. Even something as simple as an old dress or jewelry can be turned into something special with a little imagination. You may also want to check thrift stores or consignment shops for additional ideas. And don't forget about accessories! A great hat, scarf, or shoes make a homemade costume stand out.
So before you spend a fortune on a pre-packaged costume, take some time to explore the possibilities of what you can create on your own.
Organize A Costume Swap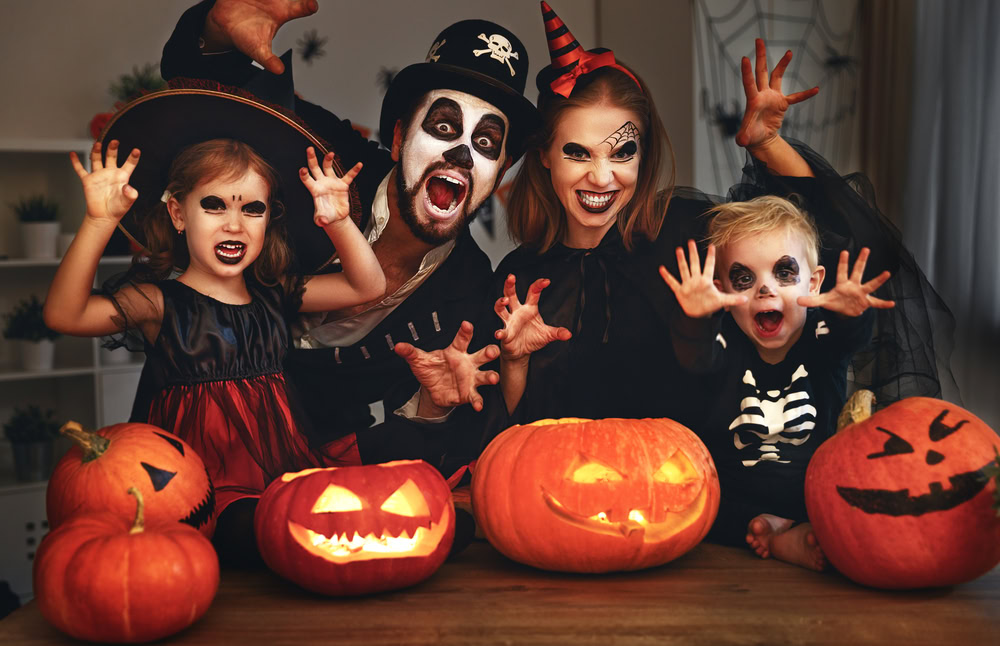 Are you interested in reducing your Halloween costs even further? One great way to do so is by organizing a budget-friendly costume swap with your friends, family, and any other Halloween enthusiasts you know. Not only is this a fun and sustainable way to share, reuse, and repurpose previously worn costumes, but you could also end up with a new (to you) costume that didn't cost anything.
Another option, especially if you're excited to purchase something for the holiday, is to browse second-hand or used clothing stores. They can be a treasure trove of creative, one-of-a-kind, inexpensive clothing, accessories, and décor. Just make sure to shop with a list and only buy what you need.
Get your friends together for a spooky Halloween potluck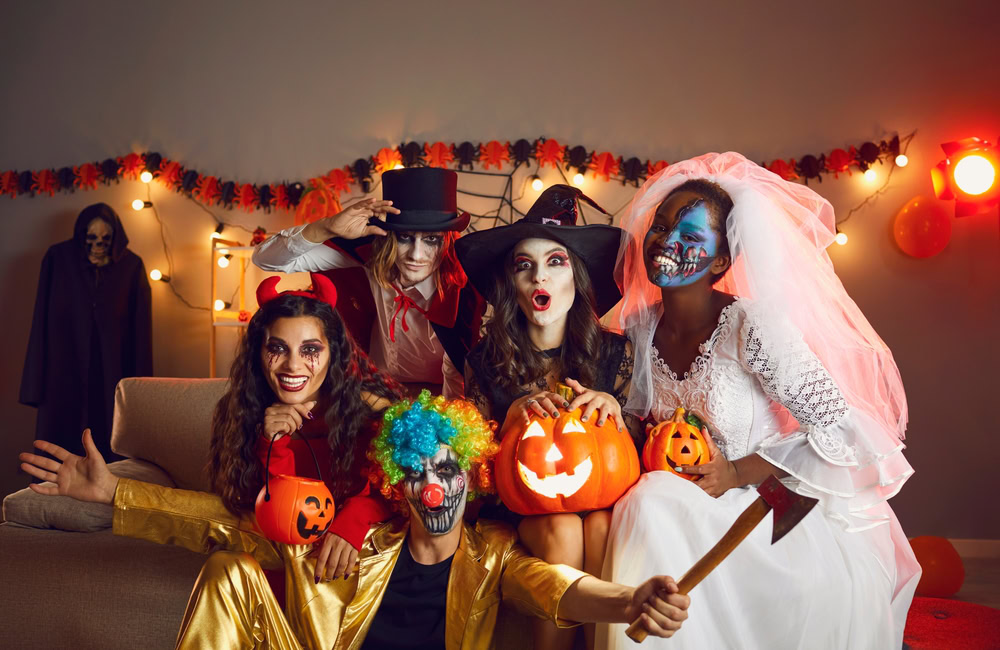 What better way to get into the Halloween spirit than attending a spooky party? Complete with eerie snacks and spine-chilling decorations, a party is sure to be a hit. To avoid the high cost of food and drinks, ask guests to bring a dish to share potluck style. For drinks, suggest that guests BYOB. And for homemade spooky treats, check out Pinterest for some truly terrifying and tasty recipes. Don't forget everyone's favorite Halloween treat – candy!
Don't Go Broke Buying Candy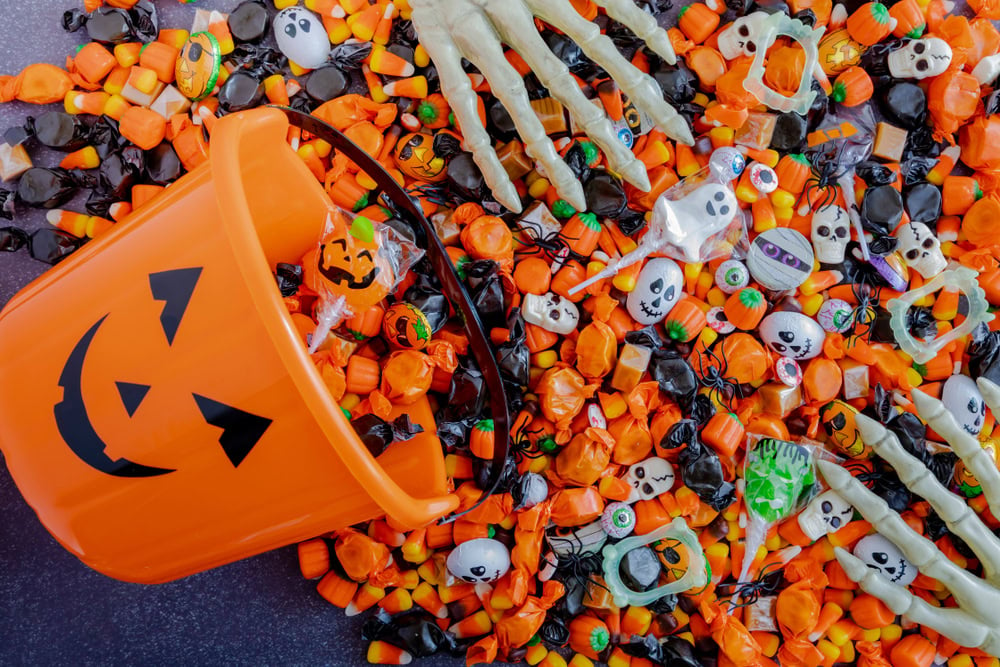 Candy is a crucial part of Halloween celebrations but can get expensive. And while Halloween seems to give many of us an excuse for an extra treat or two — as with most things — moderation is key.
So this year, try to resist the temptation instead of buying an extra bag or two of candy a few weeks ahead of time. By Halloween rolls around, you'll likely need to buy another bag anyway. Save yourself from the horror of a sugar coma and a broken budget by buying just enough for what you need and waiting until closer to the holiday to make your purchase.
Sometimes Less Is More
As Halloween approaches, many of us are drawn to the festive decorations and fun-filled atmosphere that accompanies the holiday. However, this excitement can often lead to emotional spending – especially when buying decorations.
While it may be tempting to go all out and purchase everything you see, there are ways to celebrate Halloween without breaking the bank. For example, instead of buying new lightbulbs, you could simply switch your regular ones to red or blue ones – a small change that can make a big impact.
Another way to save money is using sustainable and reusable materials for your decorations. This not only helps you save money but also reduces waste. Something as simple as drapes or sheets from your home can transform any space into a spooky holiday haven.
Final Thoughts
Halloween is a holiday that can be both fun and rewarding, especially when approached in a more budget-conscious way. By simplifying the holiday and spending less money, you may find this Halloween less "scary" than ever. Enjoy discovering the fun of less is more while easing the strain on your budget.