It's a well-known fact that the world of debt consolidation is plagued with controversies and skepticism. Amidst the various players in this field stands a company that has been the subject of much debate – Gallant Law Group. Claiming to help clients break free from the shackles of debt, this company has been met with mixed reviews on platforms such as BBB and Trustpilot. As you navigate through the murky waters of this industry, we aim to shed some light on the true nature of Gallant Law Group.
Debt consolidation is a choice many people make to regain financial stability. It's a service that offers the possibility of reducing multiple high-interest debts into one manageable payment. However, not all companies offering these services have provided satisfactory results to their clients. Gallant Law Group is one such company.
This law firm, boasting a specialization in debt consolidation, has had a contentious run in the industry. While they have helped some individuals reduce their debt, a significant number of reviews suggest that many clients are left dissatisfied with their services. As we delve deeper into this company's operations, it's important to tread carefully and keep in mind that all that glitters is not gold.
---
To draw a parallel, consider the movie 'The Big Short.' It is a brilliant depiction of the financial crisis of 2007-2008. The protagonists, despite stern warnings, bet against the housing market, believing it to be significantly flawed. The parallel here is not far-fetched. What if Gallant Law Group is not as gallant as it seems? What if, like the housing market in the movie, there are significant flaws in the company's operations that are just waiting to be unveiled?
---
The debt consolidation industry is fraught with risks, with many companies promising more than they can deliver. And there are some troubling signs that suggest Gallant Law Group might be one of them. As we peel back the layers in this review, bear in mind the cautionary tales told by many who ventured into the debt consolidation industry with high hopes, only to be left disappointed. Is Gallant Law Group truly a savior for those drowning in debt? Or is it another company capitalizing on people's desperation to get out of debt? It's time to find out.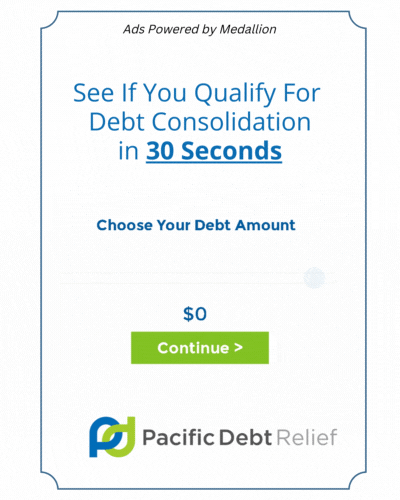 Company Background

Founded during the financial storm of 2009, Gallant Law Group positioned itself as a debt consolidation company set to make a difference. The founders aimed to create a trustworthy platform that would help Americans tackle their debts head-on. The company was built on the vision of offering a range of effective debt relief options to those in dire need.
Over the years, Gallant Law Group has been able to assist thousands of Americans in their quest for financial freedom. With a team of attorneys, the firm offers legal advice and services that range from filing for bankruptcy to debt consolidation. On paper, it seems like the perfect solution for individuals struggling with mounting debts.
However, a more in-depth look into the company reveals a troubling pattern. Numerous testimonials and case studies suggest that the company often falls short of its promises. Complaints range from poor customer service to the company's inability to deliver the promised debt relief.
One case that stands out involves Natasha Castillo, a client who was promised a 40% debt reduction. After months of paying service fees, Natasha was left in more debt than before. The company, supposedly boasting a team of expert lawyers, did not deliver on its promise, leaving Natasha in a worse financial state.
The skepticism surrounding Gallant Law Group is reminiscent of the narratives in popular culture. Take the film 'Fight Club' for example, where the protagonist leads an underground movement against large corporations and their deceiving practices. It seems that many customers feel they are in a fight against Gallant Law Group, struggling to regain control over their financial lives.
Compare this to well-established debt consolidation firms, such as ClearOne Advantage or Pacific Debt Relief, which have maintained a consistent track record of delivering on their promises. This further casts a shadow over the practices of Gallant Law Group.
It's clear that while Gallant Law Group has a compelling backstory and promises a path to financial freedom, the reality is quite different. The company, which claims to value honesty and integrity, has been the subject of numerous complaints and negative reviews, raising questions about its credibility. These findings serve as a reminder to approach any debt consolidation firm like Gallant Law Group with a healthy dose of skepticism.
Products/Services
Gallant Law Group's primary offering is its debt consolidation program, which the company claims can significantly reduce the amount of debt a client owes. In theory, this program is designed to streamline multiple high-interest debts into a single, manageable monthly payment. This is achieved by negotiating with the creditors to agree upon a lower repayment amount.
However, while this offering seems promising on paper, the reality, according to many customers, is far from ideal. A review of BBB and Trustpilot ratings reveals a multitude of dissatisfied clients. Complaints range from the failure to reduce debt as promised, overcharging of fees, to poor customer service.
Let's take a moment to answer a quick poll:
If you're leaning towards 'rarely', you are in agreement with many of the company's past clients. The number of complaints that overshadow the few positive reviews suggest a troubling trend.
One key factor that raises eyebrows is the company's fee structure. The company charges a fee based on the total debt enrolled in their program, not on the amount saved. This means that even if they're unsuccessful in reducing your debt, you're still responsible for their fee. This policy stands in stark contrast to industry norms, fueling skepticism about the firm's practices.
Furthermore, the company's transparency about its services is questionable. There is limited information available on their website about their debt consolidation program, leaving potential clients in the dark about what to expect.
In summary, while Gallant Law Group's debt consolidation service seems promising at first glance, a critical examination reveals several red flags. There is a significant discrepancy between the company's claims and their ability to deliver on these promises. This, coupled with their substantial service fees and lack of transparency, raises serious questions about the value of their offerings. As with any financial decision, due diligence is key – and in the case of Gallant Law Group, the evidence points towards treading with caution.
Risks and Controversies
Gallant Law Group, unfortunately, is not a stranger to controversy. The company, which claims to be a beacon of hope in the debt consolidation industry, has been at the receiving end of numerous complaints and criticisms. This has led to a degree of skepticism about their operations and service delivery.
For starters, there have been several complaints lodged against the firm with the Better Business Bureau (BBB). Some clients allege that they paid thousands of dollars in fees to the company, only to find themselves in a worse financial position than they were initially.
Additionally, there have been several allegations of poor customer service. Some clients have reported difficulty in reaching the company's representatives, while others have complained about a lack of transparency in the company's dealings.
Additionally, there have been several allegations of poor customer service. Some clients have reported difficulty in reaching the company's representatives, while others have complained about a lack of transparency in the company's dealings.
Now, let's take a brief survey:
📝 Gallant Law Group Survey
In reality, the risks associated with Gallant Law Group seem to outweigh the potential benefits of their services. The company's track record of unsatisfied clients, coupled with their legal troubles, paints a picture of a firm that may not have its clients' best interests at heart.
In conclusion, while debt consolidation can be a helpful tool in managing and reducing debt, it's crucial to choose a trusted and reliable firm. Based on the numerous controversies surrounding Gallant Law Group, potential clients should approach with caution and conduct thorough research before engaging their services.
Comparative Analysis
In comparison to other players in the debt consolidation industry, Gallant Law Group seems to be falling short of the mark. When we contrast their services and reputation against industry leaders like ClearOne Advantage and Pacific Debt Relief, the discrepancies are quite revealing.
ClearOne Advantage, for example, boasts an "A+" rating on BBB and is accredited by the American Fair Credit Council (AFCC). This company has a transparent fee structure and offers a money-back guarantee if they can't reduce your debt.
Pacific Debt Relief, on the other hand, not only has an "A+" rating on BBB but is also rated 4.8 out of 5 stars based on customer reviews. They have also received the AFCC's Platinum Award for their superior customer service.
Even when compared to companies with mixed reviews like Tripoint Lending and Credit 9, Gallant Law Group still appears to be lacking. Tripoint Lending, for example, has faced criticism for high fees and poor customer service but shows a considerable effort in addressing customer complaints and working on their service delivery. Credit 9, although relatively new in the industry, has a clear and understandable program that promises no upfront fees.
On the other hand, Gallant Law Group not only lacks accreditation from AFCC but also holds an unimpressive "C-" rating on BBB. Their fee structure has been criticized for being expensive and not transparent, and they have a host of unresolved customer complaints.
In conclusion, a comparative analysis of Gallant Law Group with its competitors yields unfavorable results for the company. Their lack of transparency, high fees, and poor customer service coupled with a number of controversies make them a less desirable choice for individuals seeking debt consolidation services. It's advised to explore other options and thoroughly research any company before entrusting them with your financial future.
Conclusion
This critical review on Gallant Law Group has taken us on an enlightening journey. Let's take a moment to reiterate some key points. The company, while it has helped some individuals on their path to financial freedom, has left others dissatisfied and in worse financial conditions than before.
Testimonies and reviews highlight the company's failure to consistently deliver on their promises to reduce debt. High fees, lack of transparency, poor customer service, and the number of controversies surrounding the firm also raise significant red flags.
On a comparative scale, Gallant Law Group falls short when stacked against industry standards set by companies like ClearOne Advantage and Pacific Debt Relief. Even when compared to mixed-reviewed companies like Tripoint Lending and Credit 9, Gallant Law Group still appears to underperform.
---
In the spirit of 'The Wolf of Wall Street' – a movie that exposes deceit and corruption in the world of finance – it's clear that not all that glitters is gold. Just as investors were fooled into buying worthless stocks, consumers must be wary of companies that promise outsized results without a solid track record to back their claims.
---
As we round off this critical review, it is crucial to re-emphasize the importance of due diligence. Before entrusting your financial future to a debt consolidation company, we strongly encourage you to research extensively, ask the right questions, and consult with financial advisors.
For a comprehensive review of debt consolidation companies, head over to our debt consolidation comparison chart. In the debt consolidation world, knowledge is your most valuable asset. Remember, caution is the eldest child of wisdom. Stay informed, stay skeptical, and most importantly, stay in control of your financial future.
FAQs
1. How reliable is Gallant Law Group?
While Gallant Law Group claims to provide top-notch legal services, their reliability can be somewhat questionable. As with any law firm, it's critical to do your due diligence, research their track record, and seek out client testimonials before entrusting them with your case.
2. How experienced are the lawyers at Gallant Law Group?
The firm boasts a team of experienced lawyers, however, individual experience can vary. It's vital to request specific details about the lawyer handling your case, including their background and expertise in the field relevant to your case.
3. Is Gallant Law Group worth the costs they charge?
The value derived from Gallant Law Group's services is a subject of debate. Like many law firms, they can be expensive, and the quality of service you receive may not always match the high price tag. It's advisable to always discuss fees upfront and consider other options before making a commitment.
4. Does Gallant Law Group have a good reputation?
Gallant Law Group markets itself as a reputable firm, but reputation is subjective and can sometimes be manipulated. Don't solely rely on the firm's promotional materials or online reviews; consider seeking independent, third-party opinions.
5. Can I trust Gallant Law Group will handle my case professionally?
Gallant Law Group affirms its commitment to professionalism, but remember that claims are not always consistent with practice. Keep an eye out for any red flags, such as unclear communication, lack of transparency, or a dismissive attitude.
6. Does Gallant Law Group specialize in my type of case?
While the firm covers a broad range of legal areas, it doesn't necessarily mean they specialize in your specific case type. It's important to verify their experience and success rate with similar cases before proceeding.
7. How transparent is Gallant Law Group with their clients?
Transparency is a crucial factor in any legal partnership. While Gallant Law Group claims to maintain clear communication with their clients, it's advised to track their responsiveness, clarity, and honesty from the very beginning.
8. Will Gallant Law Group provide personalized attention to my case?
Gallant Law Group asserts that it provides personalized attention to each case. However, in practice, some clients have reported feeling like just another number. It's recommended to discuss your expectations upfront to ensure you receive the attention your case deserves.
9. What sort of client-lawyer relationship can I expect from Gallant Law Group?
The firm promises a strong client-lawyer relationship, but client experiences can vary significantly. Watch out for early signs of poor communication or a lack of empathy to avoid disappointment.
10. Does Gallant Law Group follow ethical practices?
Gallant Law Group vows to adhere to the highest ethical standards. However, it's important to remember that a firm's declared commitment to ethics doesn't always translate to their everyday conduct. Stay vigilant and speak up if you notice any questionable practices.