With Fora Financial, businesses with variable cash flow or looking for short-term financing options have access to short-term financing options, such as merchant cash advances and term loans. If a loan is needed for a longer period of time, it may be more advantageous to investigate other options for small business loans. On forafinancial.com, the company advertises its services.
Fora Financial Business Loans Summary
If you're looking for a business loan, you should explore all your options. Among the most popular options is Fora Financial, but is it right for you? Knowing what services they offer will help you determine whether they are a suitable lender. Fora Financial is examined in detail in this article so that you can make an informed decision about whether or not they are the right lender for your loan needs.
A thorough review of the firm's website and regulations has now been completed. The following are some of our key findings:
The loan amounts range from $5,000 to $750,000.
Repayment terms range from 4 to 15 months.
Factor rates range from 1.1 to 1.9.
In contrast to a traditional term loan, a factor rate is charged to your business instead of interest.
Your business makes daily payments rather than monthly payments as with a term loan.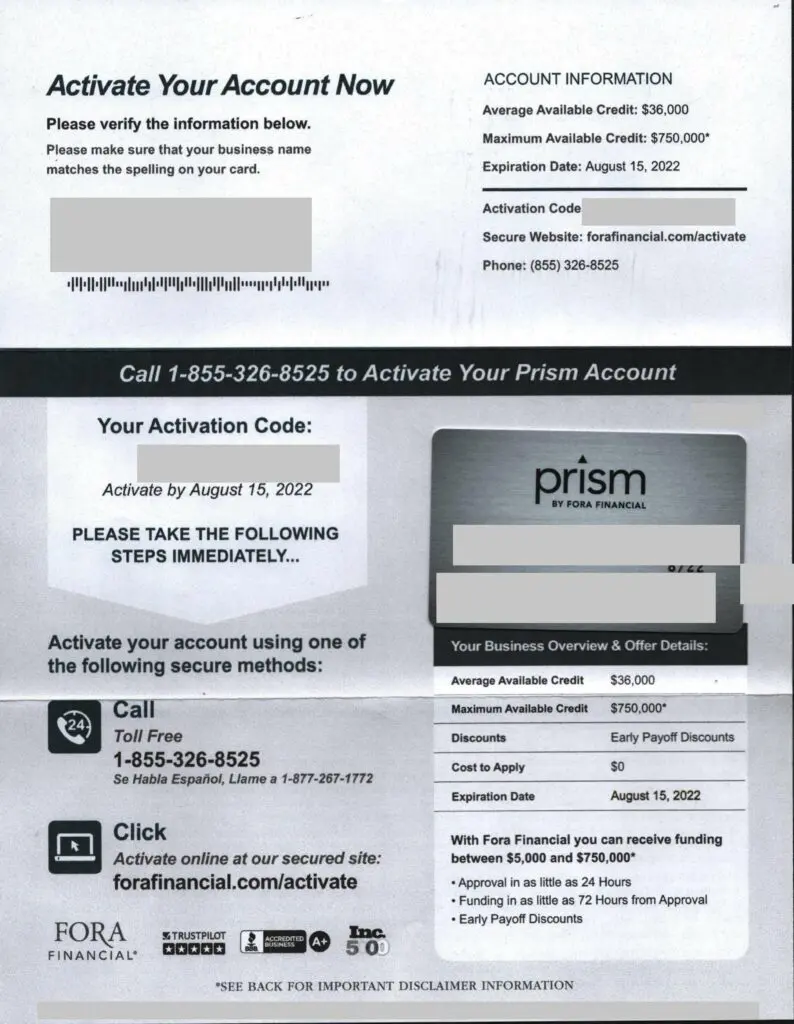 What Is Fora Financial?
Fora Financial provides small-business loans and merchant cash advances to businesses online. For businesses that need short-term working capital or don't qualify for traditional bank financing, this can be a great option. Although Fora Financial's term loans have a high maximum loan amount, the interest rate is charged as a factor rate, making comparisons with other lenders challenging.
In 2011, Fora Financial received its accreditation from the Better Business Bureau and currently holds an A+ rating. In the past three years, the firm has amassed 12 Customer Reviews and 8 closed complaints. The company has received a 2 out of 5 star rating from customers.
How Fora Financial Works
Fora Financial offers business owners the opportunity to receive loans of up to $750,000, which must be repaid over a period of four to fifteen months. In spite of this, it is important to note that there are differences between the two.
With a term loan, your business will be charged a factor rate rather than an interest rate. In this case, the factor rate is presented as a single digit, ranging from 1.1 to 1.9. For example, if you borrow $10,000 at a factor rate of 1.5, the total cost of the loan is $15,000.
Your business will have to pay back the loan on a daily basis rather than in monthly installments. You may be able to receive a discount on the total cost of the loan if you pay it back before the specified deadline.
Qualifying For Fora Financial
The process of applying for a business loan can be daunting, but you can increase your chances of approval by understanding the requirements and preparing beforehand. Credit profiles and other factors that demonstrate the borrower's ability to repay the loan are typically required by lenders.
You won't be approved unless you meet the requirements, but meeting them can give you an idea of what the lender is looking for. Additionally, lenders may consider the type of business and its potential for success, the amount requested, and the applicant's personal or business assets. Make sure that a business loan is the right fit for you before applying.
Personal Credit Score
To be considered for a loan with Fora Financial, you need a credit score of at least 500; however, they do not specify their exact minimum credit score requirement. Additionally, businesses must not have been bankrupt within the last year or dismissed from bankruptcy.
Time In Business
Unlike other lenders, Fora Financial requires only six months of business operations in order to qualify for its Merchant Cash Advances and short-term loans, rather than the usual one to two years.
Annual Revenue
To qualify for a Merchant Cash Advance, an organization must receive a minimum of $5,000 in credit card sales each month, and to qualify for a short-term loan, the organization must have a minimum of $12,000 in gross sales per month.
Fora Financial BBB Reviews
With an A+ rating from the Better Business Bureau, Fora Financial has been accredited since 2011. In the past three years, customers have submitted 12 reviews and 8 complaints, resulting in a 2-star rating.
Here are some reviews:
Khila J. 04/22/2022
VERY POOR EXPERIENCE. They're a bait & switch company. They offer you one thing and then you call you back the next day with a lower offer. My rep asked me more questions about who else I was applying with than he asked about my actual business. They were using me for competitor research more than they were trying to help me get funding. I got much better service and much better loan offers from companies like **** Go with one of them instead.
Da H 09/20/2021
Anytime I am presented with an offer letter from an unknown company I call my bank. I received a letter from Fora with my bank information on it and the amount I was approved for the Covid release. This is a way to gain information from a potential customer that is eager for the funds. I don't operate like that. I do extensive research. Skepticism always lead me to the BBB as well and I am happy that I did. If you can't get a business loan with your bank or a reputable lender do not settle for the unknown.
Barbara M 09/08/2021
After months of trying to get approved, I was approved and funds were supposed to be deposited the next day. I am qualified for all their requirements. Only to be told they could not deposit because I had already received a loan from someone else which is not true. They have all my private personal and financial information. I trusted them for some reason, ********************************* the agent seemed legit, I would like to think he was. Based out of NY. I applied for many loans elsewhere this last 3 months as a small business trying to survive Covid…and was never approved, but I was approved for a small loan of $6,000 from Fora, and then they told me this today.
This is not true, false. I never have received a loan from anyone. That sent up red flags to me. I am finding out there are probably only like 3-5 top BBB-certified lenders online that are legit. The rest are just getting our financial and identity information to sell on the black web driver's license and all. Oh well, I guess a ton of lenders now can make money off of my personal financial information. This was 100% a scam.
Fora Financial FAQs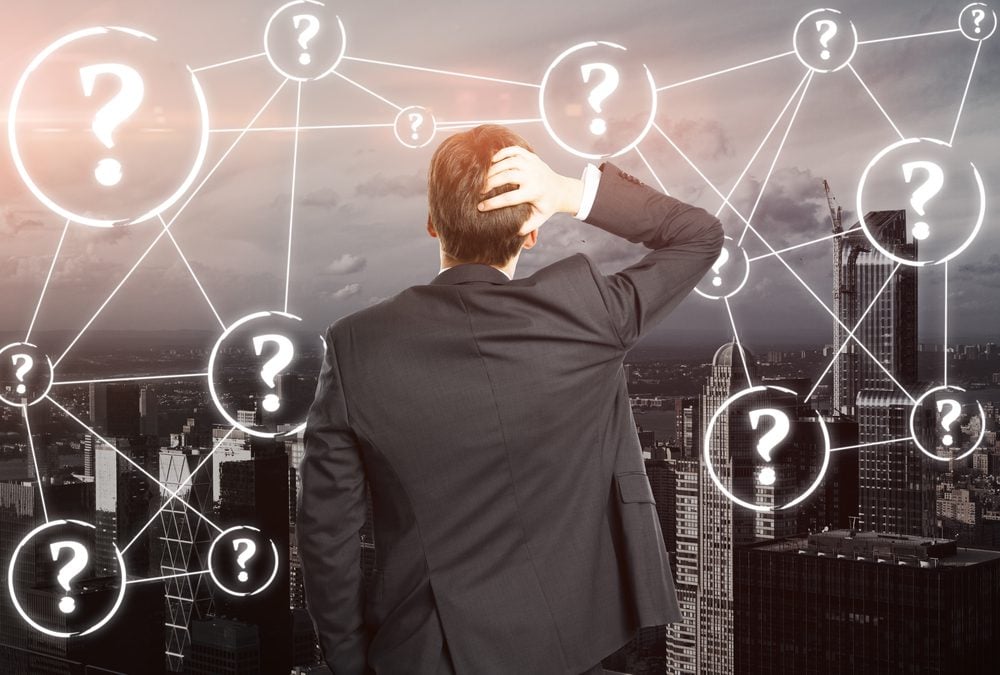 How Much Does A Fora Financial Business Loan Cost?
In both of its business loan offerings, Fora Financial uses a flat fee (known as a factor rate). The factor rates range from 1.1 to 1.9. When the loan amount is multiplied by the factor rate, the total cost of the loan can be calculated.
As an example, if you receive a $100,000 loan at a factor rate of 1.5, you would need to pay back $150,000 in total. This loan's APR depends on how quickly you repay it; the longer the repayment period, the lower the APR.
Applying For A Fora Financial Business Loan
Fora Financial requires you to fill out a single-page application and submit your company's banking statements for the past three months in order to approve your business loan. Further information may be requested by Fora Financial, such as the most recent bank statement, the most recent profit and loss statement, tax returns, and balance sheet. However, a large number of businesses are approved within a day.
Once your application is approved, make sure you have your driver's license, a voided check, and proof of ownership of the business on hand. It will help expedite the funding process if you provide these items in advance.
Does Getting A Fora Financial Business Loan Affect Your Credit?
Taking out a business loan from Fora Financial can have a positive impact on your credit score. With a Fora Financial loan, you demonstrate your creditworthiness and ability to repay the loan. Your credit score will improve if you make payments on time and you will demonstrate to other financial institutions that you are a responsible borrower. In contrast, missed payments or late payments can have a negative impact on your credit score, so if you take out a business loan from Fora Financial, you should make all payments on time.
How To Cancel Fora Financial
When considering a personal loan, it is imperative to keep in mind that once the loan amount has been disbursed, it cannot be reversed. Before applying for a loan, it is crucial to ensure it is the right decision. You need to research loan options and understand the terms of the loan in order to make an informed decision and ensure that you are making the right choice for your financial situation. The loan amount is credited to your account, and if you receive it, you are responsible for paying it back with interest. Before applying for a loan, make sure that it is the right decision for you.
Having trouble making ends meet? You can get back on track with these helpful tips.
Are you living paycheck to paycheck? Do you struggle to make ends meet? Managing your finances and living within your means can be challenging. These tips can help you get back on track if you're struggling financially.
The first step is to create a budget. Keeping track of your income and expenses will help you make sure you're not spending more than you earn. Make a list of all your income sources and expenses. By doing this, you will be able to identify areas where you can cut back and prioritize your spending.
The second thing you should do is look for ways to save money. From cutting out unnecessary purchases to finding more affordable options for everyday items, there are many ways to save money. Look for coupons or discounts and shop around for the best deals.
The third step is to pay down your debt. When you're carrying a lot of debt, it can be hard to make ends meet. Your highest-interest debt should be paid off first, and you should make all your payments on time.
The fourth step is to look for additional sources of income. Freelancing or taking on a side job may be a good idea for your spare time. Grants and scholarships may also be available to assist you in paying for school or basic living expenses.
Last but not least, don't be afraid to ask for help. Those who are struggling financially can find many resources available to them. Find out what assistance you may be eligible for from your local government or nonprofit organization.
If you're struggling to make ends meet, don't panic. It's possible to get back on track if you put some effort and dedication into it. You'll be on your way to financial stability in no time if you follow these tips.
Is Fora Financial Legit Or A Scam?
The New York City-based company Fora Financial was founded in 2008. Since 2011, it has provided over $2 billion in working capital to small businesses and has been accredited by the BBB. Over the past three years, customers have submitted 12 reviews and 8 complaints, resulting in a very low rating of 2 stars. It is important to investigate further to determine how Fora Financial can improve its services and customer satisfaction.
Do your due diligence before applying for a business loan to ensure you are selecting the right lender. Checking customer reviews, researching the company's reputation, and ensuring that the terms of the loan and services provided are clear and trustworthy are all part of this process. You will end up with a loan provider and agreement that meet your business needs if you evaluate these criteria. Making sure you do your research and double-check the details will give you peace of mind and ensure that you get the best loan possible.
What do you know about forafinancial.com? Below, you can leave a review and tell us about your experience!
Thank you for reading!