First Flight Federal Credit Union, a financial institution in North Carolina, has been financially assisting members since 1952. Their top concern is to provide advancement opportunities, and a range of services and products to satisfy your financial needs and have branches all around the state. Their website, eFirstFlight.com, promotes their products.
First Flight Federal Credit Union Summary
It's crucial to do your homework and weigh all of your alternatives when it comes to personal loans. Knowing where to look can be challenging because there are so many lenders accessible.
Credit unions have recently been the focus of a lot of media attention, including First Flight Federal Credit Union. However, is this the best option for you? Here's a closer look at what they have to offer so you can decide with confidence.
You can learn some interesting information about their website and terms and conditions by doing some research. Here are a few of the items that attracted interest.
Personal Loan rates range from 10.77% to 12.68% APR.
Interest rates range between 10.25% and 11.00%.
Other credit options are available at higher rates.
You will be charged a minimum of $25 per month, or 2% of your loan balance.
Membership eligibility may be required.
There are no fees for unused lines and you only pay on the balance you have used.
What is First Flight Federal Credit Union?
Since 1952, First Flight Federal Credit Union has been a resource for its members. Their branches can be found throughout North Carolina. Their membership is fairly diverse, consisting of people from many areas, workers from various industries, owners of small enterprises, as well as both civilians and members of the armed forces. The corporate offices of the credit union are at 1815 Kildaire Farm Road, Suite A in Cary, North Carolina 27518, and its phone number is 1-800-807-0766.
The BBB gives First Flight Federal Credit Union a B- rating. Although they are not BBB-accredited, they have had an average of 1 customer review and 1 complaint that was resolved in the last 3 years, with a customer overall rating of 1 out of 5.
How does First Flight Federal Credit Union work?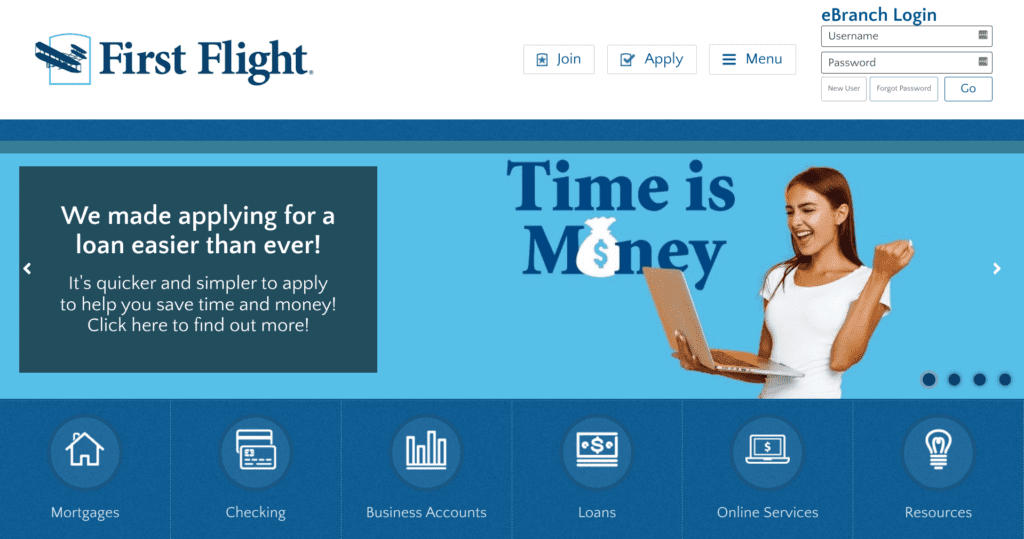 First Flight Federal Credit Union will want some basic information from you in order to open an account, including your name, address, and birthdate. Your driver's license or other kinds of identification can also be requested by them. By giving them this information, you will enable them to confirm your identification and make sure that the correct individual is receiving their services.
Your family and other members of your household are welcome to join First Flight with you and benefit from all the membership perks.
How to qualify for First Flight Federal Credit Union?
Several methods exist for becoming a member of this good company. To begin with, they accept active-duty and retired members of the armed forces or workers of the government. Additionally, Lenoir County, Pitt County, Morehead City Community, New Bern Community, and Havelock Community residents, workers, and worshippers are all welcome.
Another option is to use Carteret-Craven EMC for your electric service. Another possibility is if your employer or group has a business partnership with First Flight.
Also, by making a $5–$10 donation, you can also become a member of one of the organizations below, which entitles you to benefits from First Flight Federal Credit Union. Online or at one of their financial center locations, you can quickly join one of these associations. The organizations are the Beaufort Historical Society, Holly Springs Arts Council, and Capital Area Preservation Club.
First Flight Federal Credit Union BBB Reviews
The BBB has given First Flight Federal Credit Union a B- rating. Their average customer review rating is one out of five stars, and they are not BBB-accredited.
Here are some reviews:
Douglas K 04/16/2020
As an active duty military member who had to relocate from NC, I have found this credit union to be unfair. I have been trying to pay off my auto loan and they won't let me. They want every penny that can take someone. Sad!
Initial Complaint 05/25/2021
Complaint Type: Advertising/Sales IssuesStatus: Unanswered
My wife and I have a Motor Home financed by First Flight. Due to me losing my job we had to file a chapter 13 which was discharged the first part of this year. I contacted the first flight to get access to my account and spoke with *********** to make sure my account was up to date. She was very helpful at this time. I gained access to our account and set up a monthly draft. I noticed my payment was going all to interest and no principal.
I called her again to get information as to why this was happening and I no longer had access to check my account after this conversation. She told me that she could not discuss anything with me. I'm not getting a monthly statement so I have no way to know what my principal and interest are on each payment or what is going on to cause this issue. The trustee made payments to them for $256.28 per month. Please help me get this resolved. I don't think this is legal.
First Flight Federal Credit Union FAQs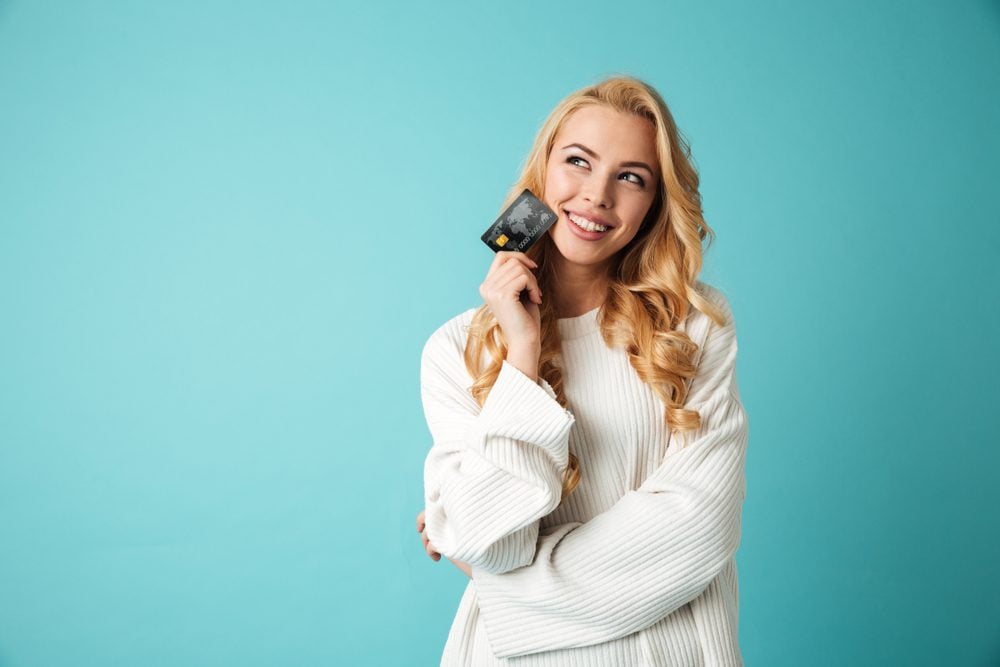 How much does First Flight Federal Credit Union charge?
Rates on personal loans from First Flight Federal Credit Union are quite competitive and range from 10.77% to 12.68% APR. Additionally, a minimum fee of $25 per month, or 2% of your loan total, will be assessed.
Are there any pre-payment penalties?
First Flight Federal Credit Union charges a monthly payment of 2% of your loan balance despite not disclosing its costs. They do not disclose any other fees.
What Do First Flight Federal Credit Union Employees Review?
Glassdoor has 29 First Flight Federal Credit Union reviews submitted anonymously by First Flight Federal Credit Union employees and former employee. You can read employee and former employee reviews and ratings on Glassdoor to decide if First Flight Federal is right for you.
But in a quick review, we find that some of their former employee say that have lackluster benefits and is not satisfied with the salary and treatment of the company to all these former employee. Also says that the upper management tries to fix this problem but not hard enough.
How does First Flight Federal Credit Union affect your credit?
Your credit score won't be impacted when you check your rate. But they will run an extensive credit record inquiry once you view your rates and move forward with a loan. A hard draw like this could harm your credit score. Inquiries of this nature can also be seen on your record by outside parties.
How to cancel First Flight Federal Credit Union?
Getting a loan might be a terrific method to receive the money you require for a significant purchase or unforeseen emergency. But before you apply, it's crucial to not have any bad attitudes in order to comprehend all the terms and circumstances related to a loan. For instance, after you get the loan funds from First Flight Federal Credit Union, the loan cannot be terminated or reversed. Therefore, before taking action, make assured that a loan is the best option for you.
Do you have trouble making ends meet? Here are some tips that could assist you in getting back on track.
One of the best ways to make sure you only spend what you can afford is to create and adhere to a budget.
Another choice is to get in touch with a financial advisor, who can guide you through your alternatives and create a strategy that fits your needs.
Finally, if you are already in debt, don't give up. Many businesses are prepared to cooperate with clients to set up a more affordable payment schedule. Contact their customer service department to learn
Do you know efirstflight.com? Leave your experience and review below!
Thank you for reading!