Navigating the complex world of debt consolidation is akin to walking a tightrope, and companies like Elevate 1 Financial position themselves as the safety net below. However, just as in the thrilling blockbuster "Inception," not everything is as it seems. There's a swirl of skepticism and controversy surrounding the industry, and with companies like Elevate 1 Financial, it's often hard to distinguish reality from illusion.
Elevate 1 Financial anchors itself as a beacon for those overwhelmed with debt, promising solutions tailor-made for individual needs. However, a dip into customer reviews on Trustpilot and Better Business Bureau (BBB) reveals a murky undercurrent of dissatisfaction, with complaints ranging from poor customer service to failure in delivering on their promises.
BBB, a resource that prides itself on advancing marketplace trust, shows an overall rating of Elevate 1 Financial as 'Not Rated,' which does little to allay the fears of potential customers. Their Trustpilot page is equally concerning, lacking any substantial feedback. This absence of reliable, positive reviews underscores the need for vigilance when engaging with debt consolidation companies.
---
In an industry already beleaguered with controversies and scams, more transparency is needed, and Elevate 1 Financial's secretive demeanor does little to inspire confidence. As we delve deeper into the workings of this company, remember that in the world of debt consolidation, as in the plot of "Inception," the dream of a quick fix can sometimes turn into a labyrinth of financial nightmares. Therefore, it's essential to tread carefully, stay informed, and constantly question the reality presented to you. That's the only way to ensure you don't end up in a financial limbo.
---
Company Background

Elevate 1 Financial surfaced on the debt consolidation scene with grand promises of helping consumers shed their debt and attain financial freedom. However, much like the enigmatic David Mills from the movie "Se7en," the company's background and origins remain shrouded in mystery, casting a long shadow of doubt over its credibility.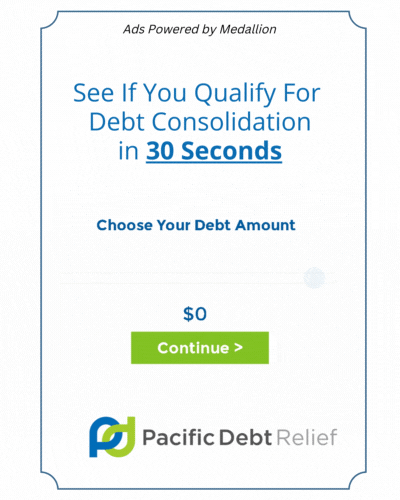 While there are no explicit details about the founding of Elevate 1 Financial, the company claims to have a team of experts with decades of combined experience in the industry. However, in the absence of specifics, these claims are as dubious as a carefully constructed alibi.
Milestones are often a reliable way to gauge a company's growth and performance over the years. However, in the case of Elevate 1 Financial, there's a conspicuous absence of identifiable milestones, accomplishments, or noteworthy mentions.
The company's current status is equally enigmatic, with no clear details about its performance, customer base, or tangible achievements. The only publicly available information is customer reviews, which lean more towards the negative, painting a disconcerting image of the company's operations.
One such harrowing account comes from Tyler Garrison, a former client, who claims that despite paying thousands of dollars to Elevate 1 Financial, the company failed to settle any of his debts. Instead, he ended up with lawsuits from his creditors and a damaged credit score.
---
In a world where transparency is paramount, Elevate 1 Financial's secretive operations and unsatisfactory customer experiences, much like the chilling narrative of "Se7en," serve as a stark reminder to tread carefully when seeking help with your debt.
---
Elevate 1 Financial Products/Services
Elevate 1 Financial presents itself as a provider of debt settlement services, promising to negotiate with creditors on behalf of their clients to reduce the total amount of debt owed. But, as in the movie "The Prestige," where the line between illusion and reality blurs, the effectiveness and reliability of these services are questionable.
The company claims to settle unsecured debts, including credit card debt, personal loans, medical bills, and collections accounts. However, several customer reviews on BBB and Trustpilot suggest otherwise. Many customers report that after entrusting Elevate 1 Financial with their financial woes, they ended up in a worse state due to the company's inability to effectively negotiate with creditors.
Adding to the skepticism are the hidden fees associated with Elevate 1 Financial's services. The company's fee structure isn't transparent, and many customers have expressed frustration over unexpected costs and charges. For instance, Jane S. (name altered), a former client, claimed that she was charged a hefty fee upfront, only to discover later that no progress had been made on her debt settlements.
The company's communication practices are another area of contention. Numerous customers complained about the lack of clear communication, missed updates, and slow responses. This lack of transparency and poor communication have left many clients feeling duped and let down.
Given these concerns, it is recommended that potential customers critically examine Elevate 1 Financial's claims before opting for their services. Just as in "The Prestige," what appears to be a magical solution may just be an illusion – the real trick lies in scrutinizing the details and unmasking the reality.
Risks and Controversies
In the financial world, controversies and risks are often intertwined, and Elevate 1 Financial is no exception. Reviews on BBB and Trustpilot show that the company has faced considerable customer dissatisfaction, with complaints ranging from unprofessionally handled debts to lack of transparency and communication.
These issues are reminiscent of the plot twists in "Gone Girl," where what seems to be a perfect facade hides a series of unsettling truths beneath. Similarly, Elevate 1 Financial's issues serve as a reminder of the potential pitfalls that lurk beneath the surface of debt consolidation.
Several customers have reported escalating debt issues after enrolling with Elevate 1 Financial. They claim that the company failed to negotiate effectively with creditors, leading to increased debt, lawsuits from creditors, and damaged credit scores. Such experiences add to the growing list of controversies surrounding the company, raising serious doubts about their credibility and efficacy.
The lack of transparency about fees and charges is another troubling aspect. Numerous customers have reported unexpected charges and unclear fee structures, painting a picture of a company more focused on its bottom line than helping its clients.
---
While Elevate 1 Financial may present itself as a solution to mounting debts, the existing controversies and risks attached to its services suggest otherwise. As with the startling revelations in "Gone Girl," the image of the perfect solution may just be a well-crafted illusion, leaving customers to grapple with the grim realities of unresolved debts and financial chaos.
---
Comparative Analysis
When set against leading industry players like ClearOne Advantage and Pacific Debt Relief, Elevate 1 Financial struggles to hold its ground. ClearOne Advantage, for instance, boasts an A+ rating from BBB and a score of 4.7 on Trustpilot, reflecting a strong reputation and customer satisfaction. Pacific Debt Relief also impresses with its A+ BBB rating and numerous positive testimonials from clients.
On the other hand, Elevate 1 Financial falls short with no rating from BBB and minimal presence on Trustpilot. Its services are mired in ambiguity, and the company lacks transparency about its operations, creating a stark contrast with its more reputable competitors.
Even when compared to other companies like Tripoint Lending and Credit 9, which have their share of mixed reviews, Elevate 1 Financial fails to make its mark. While Tripoint Lending and Credit 9 have faced criticism, they also have their successes and satisfied customers, something Elevate 1 Financial appears to lack.
Let's take a closer look:
ClearOne Advantage: A+ BBB rating, 4.7 Trustpilot score, numerous customer testimonials praising their customer service and effective debt relief solutions.
Pacific Debt Relief: A+ BBB rating, praised for its transparent pricing, personalized approach, and proven track record of settling debts.
Tripoint Lending and Credit 9: Mixed reviews, but still garners positive feedback on their customer service and debt settlement services.
Elevate 1 Financial: No BBB rating, minimal presence on Trustpilot, customer complaints about lack of communication, ineffective debt settlements, and hidden fees.
In the debt consolidation industry, trust and transparency are crucial. Unfortunately, Elevate 1 Financial falls short in these aspects, and their services pale in comparison to their competitors. As in the movie "The Social Network," where the underhanded business tactics of some characters came to light, Elevate 1 Financial's shortcomings are clear to see when compared against other industry players.
Conclusion
In a world as thrilling and unpredictable as the plot of "Ocean's Eleven," the debt consolidation industry is fraught with risks and skepticism. Navigating through the convoluted world of financial services, it's imperative to separate fact from fiction. As our in-depth analysis suggests, Elevate 1 Financial seems to be one such company where promise and delivery do not align.
At the surface, Elevate 1 Financial appears to be a lifeline to those drowning in debt. But dig a little deeper, and the reality is not as rosy. The company faces numerous customer complaints ranging from poor service, lack of transparency, and hidden fees to failing to deliver on their promise of debt settlement.
Moreover, when compared against industry leaders like ClearOne Advantage and Pacific Debt Relief, Elevate 1 Financial falls noticeably short. With no BBB rating, limited feedback on Trustpilot, and a trail of dissatisfied customers, Elevate 1 Financial seems to be far from the ideal solution to your debt problems.
However, as is often emphasized in "Ocean's Eleven", doing your homework is crucial before a big gamble. That's why we encourage you to use our detailed debt consolidation comparison chart to make an informed decision.
Remember, choosing a debt consolidation company is a significant financial decision. It should not be taken lightly or made in haste. Like any heist in "Ocean's Eleven", it requires careful planning, thorough research, and meticulous execution. You owe it to yourself to ensure that the company you choose is trustworthy, transparent, and capable of delivering on its promises.
FAQs
1. What is Elevate 1 Financial and what services does it offer? Elevate 1 Financial is a loan referral service. This company functions by connecting individuals who are seeking loans with lenders who may be able to provide the funds. It's important to note that Elevate 1 Financial is not a direct lender.
2. Is Elevate 1 Financial a legitimate service? While Elevate 1 Financial appears to be a legitimate personal loan referral service, there have been concerns raised about the lack of transparency in their marketing and the quality of their customer service. Potential clients are advised to conduct thorough research and due diligence before engaging with any financial service provider.
3. What kinds of loans can Elevate 1 Financial help secure? Elevate 1 Financial does not specify the types of loans it helps to secure, but it is assumed to be a variety of loan types, given that it functions as a referral service. However, without direct confirmation from the company itself, one can only speculate.
4. What are the fees associated with using Elevate 1 Financial's services? Unfortunately, Elevate 1 Financial does not provide clear information on any fees associated with using their loan referral services. This lack of transparency is a red flag for potential customers.
5. Does Elevate 1 Financial offer loans to people with bad credit? Elevate 1 Financial claims to work with a wide range of lenders, some of which may offer loans to individuals with bad credit. However, it's important to be cautious as such loans often come with high interest rates and unfavorable terms.
6. How quickly can I receive my loan after using Elevate 1 Financial's referral service? The company does not provide specific information about the time it takes for loan approval and fund disbursement after using their service. The speed likely depends on the individual lenders to which they refer their clients.
7. Is my personal information safe with Elevate 1 Financial? The company's website does not provide clear information about their data protection policies. Prospective clients should be wary about sharing any sensitive personal information without first verifying the company's data security measures.
8. How does Elevate 1 Financial select its partner lenders? Again, there is a lack of clear information regarding how Elevate 1 Financial selects its partner lenders. Potential clients should be skeptical about the quality and credibility of the lenders that this service may refer them to.
9. Does Elevate 1 Financial offer financial advice? Elevate 1 Financial is a loan referral service and does not appear to offer financial advice. As such, potential clients are aloandvised to seek independent financial counsel before committing to any loan terms.
10. What are some alternative loan referral services to Elevate 1 Financial? Alternative loan referral services may include LendingTree, Zillow, and Credible. However, as with any financial service, potential clients should conduct thorough research and due diligence before engaging.