Located in Irvine, California, Easy Tax Relief provides tax consulting services. The firm advertises itself as being able to handle a wide range of tax issues, specializing in the IRS Fresh Start Initiative. Auditing taxes, advising about wage garnishments, and resolving IRS debts are some of the other services we offer. Easy Tax Relief's homepage doesn't provide much information about the company, but our team determined that it is a marketplace service that matches the needs of a tax specialist.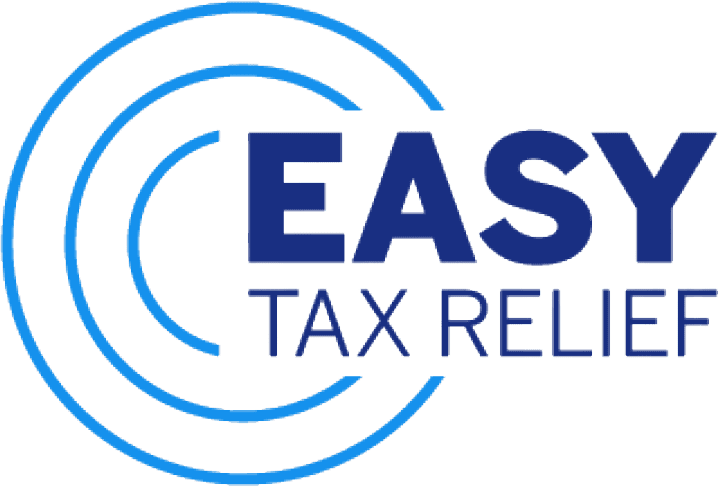 Discover why Easy Tax Relief could be your ideal tax relief service in this Easy Tax Relief Review.
Easy Tax Relief's website provides limited information about its services, so it is advisable to contact customer service or fill out an initial contact form if you wish to find out more. In addition to offering a free consultation period, Easy Tax Relief also offers a money-back guarantee.
Highlights Of Easy Tax Relief
Min Tax debt required: 0%
Money Back Guaranteed: Yes
Free Consultation: Yes
BBB Rating: N/a
Potential Extra Fees: Yes
Benefits And Drawbacks
Benefits
Tax services are offered in a wide variety
You can get a money-back guarantee
Consultation is free of charge
A simple application process
Drawbacks
The website does not provide sufficient information
Fees are not transparent
The terms and conditions and privacy policy are not readily available
What Type Of Tax Relief Services Are Available
IRS dealings
IRS Tax Expiration
Representation in audits
Discharge of IRS taxes
Preparation and planning of taxes
Fresh Start Program of the IRS
Amounts And Types Of Fees
Fees Associated With The Service
There is no information available regarding the fees charged by Easy Tax Relief. After requesting information regarding its fee structure via email, we were informed that each fee would be tailored to meet the unique needs of each client and that no fee structure was available. On its website, Easy Tax Relief does offer a money-back guarantee.
How The Application Is Processed And Handled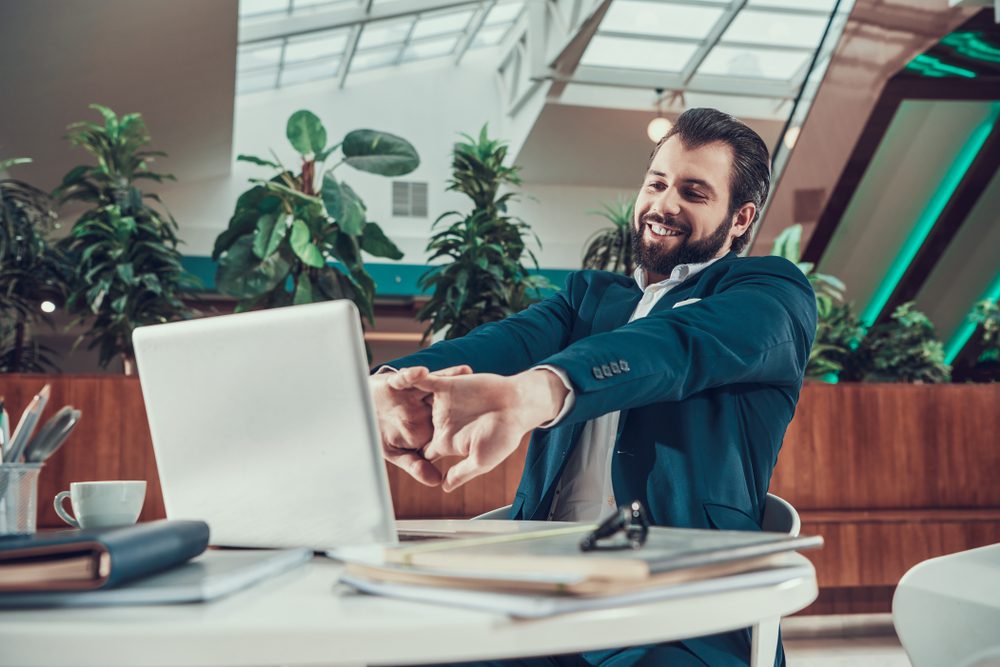 To engage Easy Tax Relief's services, a simple application process is required. As soon as you arrive at the homepage, you are presented with a simple form to fill out.
Upon entering our estimated debt, name, phone number, and email address, we submitted the form and received the following response.
In the later part of the same day, we received a telephone call inviting us to meet with Easy Tax Relief so that we could discuss our needs and determine if they are aligned with their services.
During the meeting, the tax expert asked us to explain our situation and what we were looking for. Easy Tax Relief's process flow was then described by him.
Initially, we will conduct a free consultation (the meeting we were having) to explain and understand our situation. Once both parties have agreed on a fee structure, the next step is to investigate and determine the options available. At this point, Easy Tax Relief explained that it would negotiate on our behalf with the IRS. Finally, a resolution is reached where the best solution is implemented.
According to the tax expert, we should have a clear, actionable plan for resolving tax issues within eight weeks of the first meeting. It was a very helpful session, and the tax expert was very knowledgeable and competent.
Information Needed
You will need to provide the following information to initiate the free consultation meeting:
Estimated tax liability
Contact information
Full Name
Email address
Easy Tax Relief will require the following additional information if you choose to engage their services:
Number of Social Security Card
Statements from the bank
IRS correspondence details
Details of your monthly income and proof of income (e.g., pay stubs, W-2 forms)
Experience in the workplace
Available States

Currently available in all 50 states.
Security And Privacy Of Your Personal Information
The privacy policy of Easy Tax Relief is not readily available on the company's website. However, our team was able to locate and review the privacy policy after doing some digging. Easy Tax Relief states that, in the course of ordinary business, it collects and transfers information to third parties. It should be noted, however, that this information is never shared with third parties. Additionally, the privacy policy outlines your right to request deletion.
Assistance To Customers
Like the privacy policy, the contact information for customer support was not readily available on the homepage. However, we obtained this information and emailed Easy Tax Relief's customer support team to inquire about the minimum tax debt to be accepted as a client. The following channels can be used to contact Easy Tax Relief:
Easy Tax Relief Review Conclusions
Those seeking assistance with their tax affairs can turn to Easy Tax Relief for one-stop shopping. A range of services is offered, including tax auditing, IRS negotiations, tax resolutions, and advice on how to take advantage of the IRS Fresh Start program. To conclude, although Easy Tax Relief offers a variety of tax services, its website lacks transparency, making it difficult to recommend the company. The fee structure, the tax experts used, and the range of services offered are not disclosed. Additionally, the fact that the privacy policy and terms and conditions are not readily accessible from the website also raises concerns.
If you have any questions regarding Easy Tax Relief's services, you may wish to contact the company via email. There is an email address available. Additionally, we had a very positive experience working with a tax expert at Easy Tax Relief.
FAQs
Is There A Customer Service Team At Easy Tax Relief?
Yes, you can contact the customer service team at any time by calling (800) 575-2063 or by sending an e-mail to [email protected] if you need assistance.
How Much Does Easy Tax Relief Charge?
To find out the proposed fee structure for Easy Tax Relief, you will need to submit a form request.
Are Easy Tax Relief Professionals Licensed And Qualified?
Definitely, but the names and qualifications of the experts are not listed on the website of Easy Tax Relief.
Disclaimer About Easy Tax Relief
Easy Tax Relief is a service that matches different services with one another. This is a private website, not an agency of the government. By calling or submitting your personal information, you consent to your information being collected and transferred to a company that can assist you. It is extremely important to us that you provide us with your personal information. As a result of the ability to save funds and completion of all program terms, the results of our partners' clients may vary. Several factors contribute to the inability of our partners' clients to complete their program, including their inability to save sufficient funds.
Depending on your circumstances, our partners' estimates will vary based on prior results. There is no guarantee that your debts will be resolved within a specific timeframe or for a specific amount. It is not our partner's responsibility to assume your debts, make monthly payments to creditors, or provide tax, bankruptcy, accounting, or legal advice.
It is important to note that our partners' services may not be available in all states, and their fees may vary from one state to another. For more information regarding the tax implications of less-than-full balance debt resolution, contact a tax professional. You can obtain the product or service on your own without the assistance of one of the third-party members of our network, depending on the product or service offered. Ensure that all program materials are read and understood before enrolling.
Easy Tax Relief
Easy Tax Relief Review
There is no information available regarding the fees charged by Easy Tax Relief. After contacting the firm via email, we were informed that each fee would be tailored to the unique needs of the client and that no fee structure was available. A money-back guarantee is offered by Easy Tax Relief on its website.