There are a number of debt consolidation companies out there. Choosing the right one for you is crucial, whether you need a personal loan or to settle your debt. This article compares Credit Associates vs. LoanQuo to help you make an informed choice.
Credit Associates Examination
Credit Associates is a company that helps individuals with debt repayment difficulties deal with their creditors to reduce their debt loads. They collaborate with customers to devise a plan that would assist them in escaping debt and achieving financial independence.

Credit Associates is the top-rated debt relief firm in America, and they have helped tens of thousands of people get their finances back on track. Credit Associates can assist you in quickly and easily consolidating your debt in order to eliminate high-interest rates and streamline your monthly payments.
They are accredited by the National Foundation for Credit Management and have an A+ rating with the Better Business Bureau. You should ensure that the company you select is legitimate and has a solid track record. Credit Associates meets both of these requirements.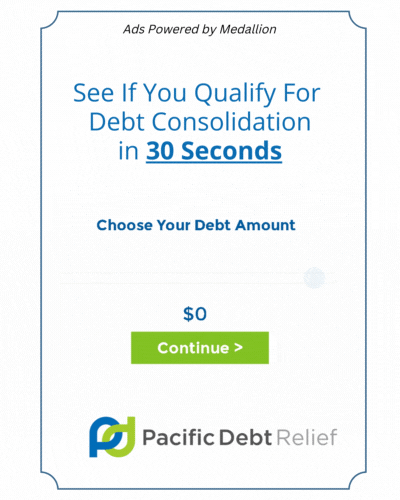 Credit Associates is one of the few firms that gives a money-back satisfaction guarantee in addition to debt consolidation services. This means you may try their services risk-free and receive a refund if you're not satisfied.
Credit Associates Positives And Negatives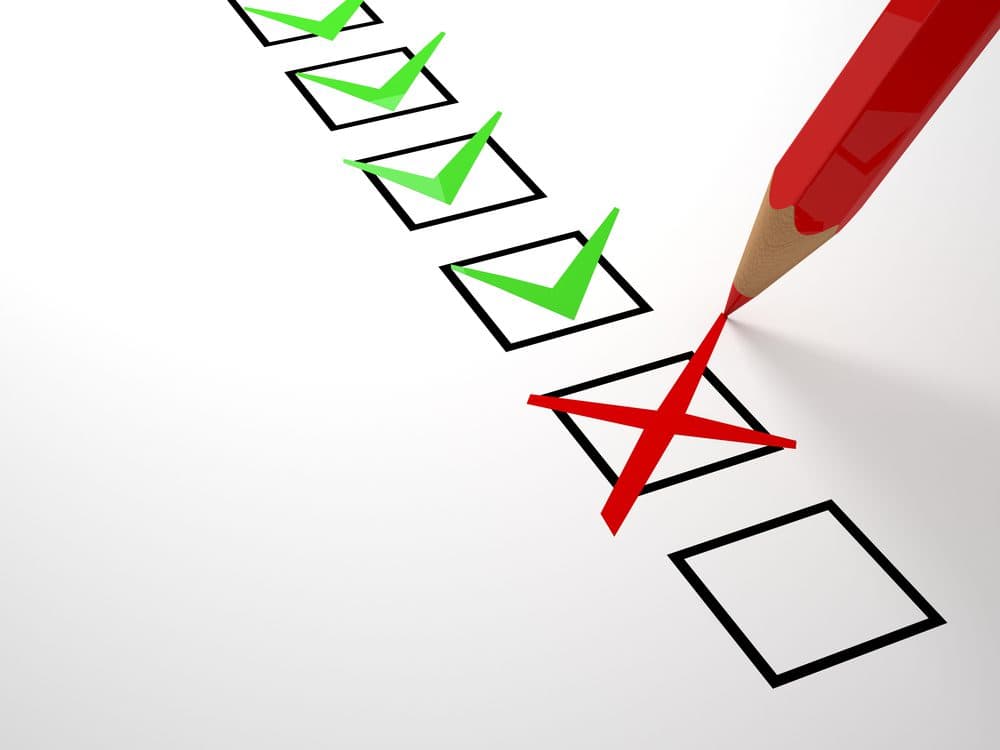 Pros:
Debt Reduction: Credit Associates' debt settlement program can assist clients in reducing their total debt burden, making it easier to manage their finances.
Credit Associates' payment plans are meant to be inexpensive, which makes it easier for customers to make progress toward debt freedom.
Credit Associates' debt settlement plans are tailored to fit the specific requirements of each customer, ensuring that their individual financial objectives are taken into account.
The team of professionals at Credit Associates is adept at negotiating with creditors, ensuring that clients achieve the best possible conclusion.
Credit Associates provides clients with a free consultation to evaluate their financial status and determine if debt settlement is the appropriate answer.
Cons:
Using Credit Associates' debt settlement program could have a negative effect on your credit score.
Credit Associates charge clients a percentage of the debt they are able to settle on their behalf. The actual charge varies based on the debt amount and the client's specific circumstances.
Not Appropriate for All Debts: Credit Associates will not negotiate student loans backed by the government or payday loans.
Credit Associates might be a beneficial option for individuals who are battling with debt. But, it is essential to weigh the advantages and downsides and assess whether debt settlement is the best option for your particular financial position.
What Are Credit Partners?
Credit Associates is a debt settlement organization that assists individuals with high debt loads in settling a portion of their bills. As part of the debt settlement procedure, the company negotiates with the client's creditors to reduce the entire amount of debt, interest, and fees included.
Credit Associates' debt settlement services are designed to assist consumers to avoid bankruptcy, reducing their overall debt, and regaining financial control. The organization collaborates with clients to develop a debt relief strategy that meets their individual requirements.
How Do Credit Associates Function?
The debt settlement process at Credit Associates requires multiple steps. Here is how it operates:
Credit Associates provides clients with a free consultation to discuss their financial status and determine if debt settlement is the appropriate answer.
If the customer decides to proceed with Credit Associates, he or she will enroll in the company's debt settlement program.
Credit Associates will establish a savings account in the client's name into which they will deposit a monthly specified amount.
Credit Associates will initiate negotiations with the client's creditors in an effort to lower their outstanding debt levels, including interest and fees.
Credit Associates will use the client's savings account to pay creditors if a settlement has been made.
When the client's outstanding obligations are decreased, they will get closer to becoming debt-free.
Once all settlements have been processed, the client's account is deemed paid in whole.
Who is Credit Associates' owner?
Credit Associates is a debt consolidation organization that has been in business for more than 14 years and is adept at managing debt.
They are a privately held business with a team of professionals who can provide you with a complimentary consultation. They will meet with you to discuss your alternatives. Afterward, they will develop a plan that meets your needs and budget.
What Advantages Do Credit Associates Offer?
Credit Associates gives individuals battling with debt a number of benefits:
Debt Reduction: Their debt settlement program can assist clients in reducing their total debt burden, thereby making it easier to manage their finances.
Payment plans are designed to be cheap, making it easier for clients to make debt-free progress.
Plans for debt settlement are tailored to the specific needs of each client, ensuring that their individual financial objectives are taken into account.
Their team of professionals has extensive expertise in negotiating with creditors, ensuring that clients achieve the best possible conclusion.
By providing a clear road to debt freedom, the debt settlement program can assist clients in reducing their levels of stress.
How Much Do Credit Associates Services Cost?
Credit Associates charges a fee based on a percentage of the total amount of debt included in their program for their debt settlement services. Several factors, such as the amount of debt enrolled, the client's financial status, and the terms of the debt settlement agreement signed with creditors, may affect the actual charge. The cost is often between 15% and 25% of the total debt enrolled.
Credit Associates, on the other hand, neither charge upfront nor recurring fees. This can make their program more accessible and cheap to clients. It is crucial to note that Credit Associates will only charge a fee if they are successful in negotiating a settlement with your creditors. If they are unsuccessful, they will provide their services for free. Before enrolling in Credit Associates' debt settlement program, you should discuss the fees and payment schedule in detail with a representative to ensure you fully comprehend the charges.
What Savings May Credit Associates Provide?
Credit Associates' debt settlement program can save you money, but the exact amount will depend on a variety of factors, including the amount of your debt, the conditions of your debt settlement agreements with creditors, and your own financial situation. Most of the time, Credit Associates attempt to negotiate big debt reductions with creditors, typically between 40 and 60 percent of the initial loan balance before costs.
This can result in substantial savings for consumers, allowing them to pay off their obligations faster and at a reduced total cost. It is crucial to remember, however, that the quantity of savings might vary greatly based on the circumstances of each individual.
How Long Does Credit Associates' Debt Settlement Procedure Take To Complete?
Credit Associates' debt settlement program can be completed in a variety of timeframes, depending on the individual's circumstances. Some clients may finish the program within 24 months, while others may take longer. The duration of the program depends on a variety of factors, including the amount of debt in the program, the amount of money the client can set aside each month, and how long it takes to negotiate a settlement with creditors.
The length of time required to finish the program varies based on how quickly customers are able to accumulate the monies required to make settlement payments. It is recommended that you discuss the duration of the program with a Credit Associates representative at your initial appointment in order to gain a better picture of what to expect from the program based on your unique financial position.
Which Companies Do Credit Associates Work With To Resolve Debts?
Credit Associates is a debt relief organization that has recently settled debts with Capital One, Visa, Mastercard, Chase, American Express, Citibank, Wells Fargo, Bank of America, Amazon, Macy's, Costco, Lowe's, Target, Kohls, Paypal, Walmart, Sam's Club, T.J. Maxx, Bestbuy, Verizon, and many other creditors.
What Effect Do Credit Associates Have On Your Credit?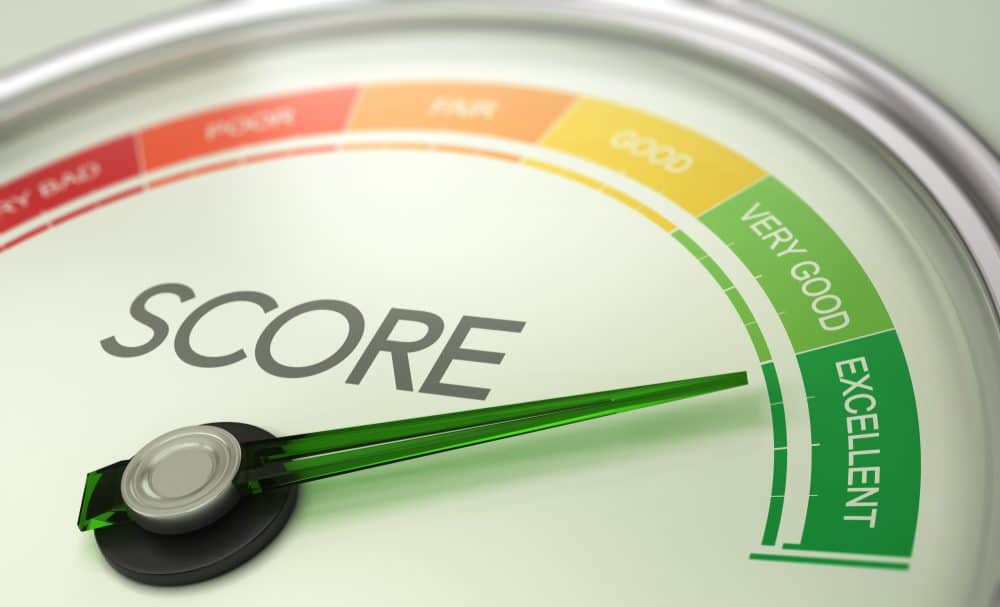 Credit Associates' debt settlement program is likely to have a negative effect on your credit score. But, once the debt settlement process is complete, customers can begin the process of credit restoration.
Utilizing Credit Associates' debt settlement program could harm your credit score. Typically, when you enroll in the Credit Associates program, you stop making payments to your creditors and instead pay a monthly sum into an escrow account. The funds are then utilized to pay for the settlement agreements reached with creditors.
As credit bureaus are notified of missed or late payments, your credit score may initially decrease. Also, if you settle a debt for less than the full amount owing, the creditor may classify the account as "settled," which can have a negative influence on your credit score.
It is crucial to remember that Credit Associates' debt settlement program is not the only one to negatively affect your credit score. Debt settlement programs and other debt relief strategies that include negotiating with creditors to reduce the total amount owed might have a negative impact on your credit score. If you're concerned about the impact on your credit score, you should speak with a Credit Associates representative about your options and consider debt consolidation and credit counseling as alternatives.
How Do I Contact Credit Associates' Customer Care Department?
The most efficient approach to contact customer support is by using their toll-free number, 866-939-3941. Representatives are available Monday through Friday from 7:00 a.m. to 11:00 p.m. Central Standard Time (CST) and on Saturday from 8:00 a.m. to 8:00 p.m.
Be sure to have your account number or customer ID handy when you call customer support so that they can serve you more efficiently. The customer support call center is located at 5050 Quorum Dr., Suite 700, in Dallas, Texas.
How To Utilize The Website For Credit Associates?
Using Credit Associates' website is simple and uncomplicated. Here are the subsequent steps:
Start by visiting www.creditassociates.com, the company's homepage.
This website is well-organized and straightforward to explore. Use the menu at the top of the page to locate the desired information. You may get information about their debt settlement program, customer testimonials, and solutions to frequently asked questions.
Get a free consultation: If you are interested in their debt settlement program, you can fill out a short online form to request a free consultation. You will be contacted by a representative to explore your debt reduction alternatives.
The website of Credit Associates contains a plethora of information regarding debt relief and debt settlement. You can obtain information on the debt settlement procedure, the potential benefits and hazards of debt settlement, and the operation of the program.
Browse consumer testimonials: Their website includes customer reviews and testimonials, allowing you to learn about the experiences of other users of the application.
You can contact Credit Associates by phone, email, or by filling out a contact form on their website if you have any questions or concerns.
Their website is user-friendly and contains helpful information for folks who are battling with debt and searching for a means to get their finances back on track.
Credit Associates Reviews At The Better Business Bureau
One of the finest areas to explore while searching for a debt relief company is the Better Business Bureau. The BBB can give you client reviews so that you can determine what to expect. In addition, reading reviews might help you determine how a company handles customer complaints.
In This Instance, Credit Associates' BBB Rating Is An A+.
This indicates that the majority of past customers had excellent experiences with the organization. Although there are numerous businesses that do not adhere to such high standards, it is wise to consider using one that does.
There are numerous favorable Credit Associates BBB Reviews available online.
Dennis S 01/12/2021
★★★★★
Elizabeth K*** is a very exceptional person; not only is she professional, kind, and helpful, but she is also a particularly caring individual. Elizabeth has gone above and beyond to make our position understandable and to alleviate our anxiety. You are quite fortunate to have her as a companion. We are quite grateful for her assistance. Thank you very much
Johnny B 12/22/2020
★★★★★
Kendrick is an incredible and kind employee; I am so grateful for his assistance. He was extremely patient and thoroughly explained everything to me. You have an outstanding worker. Thank you incredibly for everything.
Sheryl H date: 06/06/2020
★★★★★
Excellent company! I was initially really hesitant, but they have shown to be an excellent organization! I waited to leave my evaluation until after settling multiple accounts so that it would be based on performance. They handled all correspondence with my creditors, as well as the legal elements, so I never had to answer a collection call. Everything I got in the mail was transferred to my account, allowing them to immediately access it. I would recommend this business to anyone who required this service. And bonus…EVERYONE I've spoken with has been courteous and helpful!
Tone J 12/08/2019
★★★★★
Even if I was unable to utilize their services, I would still recommend them. After joining them, I learned that the services they provide do not meet my current needs owing to my financial condition. When I contacted customer service, they were quite helpful. More than anything else, I appreciated their candor and helpful suggestions. As I tend to frequently encounter dishonest customer service, I'd like to write this firm a positive rating because I believe they deserve it.
How Do You Terminate Credit Associates?
Absolutely, the debt settlement program can be terminated at any moment. The company permits clients to leave the program at any time without penalty. If you choose to cancel, you must pay all outstanding fees or payments for services that have already been rendered. It is vital to realize that if you leave the program, any unresolved agreements with creditors may be affected, and you may be required to pay the remainder of your obligations.
Also, if you terminate the program, missed or late payments may be reported to credit bureaus, which might have a significant negative impact on your credit score. If you are considering terminating the program, you should discuss your options with a representative to decide the best course of action based on your unique financial circumstances.
Is Credit Associates A Legitimate Organization?
Credit Associates is a respectable organization that has assisted tens of thousands of individuals in becoming debt-free. The Better Business Bureau has awarded the company an A+ rating, and many satisfied customers have provided positive feedback.
Is Credit Associates The Finest Firm For Debt Consolidation?
Credit Associates is a recognized debt settlement organization that may assist clients to attain financial independence by reducing their overall debt burden. The company's debt settlement approach is designed to be both affordable and stress-free for each individual client.
While Credit Associates' debt settlement program may have a negative effect on your credit score, it can provide a clear road to financial freedom. Credit Associates may be able to assist you if you are dealing with debt and searching for a path to financial freedom.
LoanQuo Review
Do you intend to obtain a personal loan? LoanQuo is a potential lender, but is it safe to obtain a loan from them, or are they a scam? Here is all the information you need to obtain a loan from LoanQuo.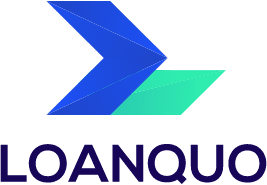 Instead of lending you money, it provides loan matching services, meaning it will request your financial information and utilize it to connect you with a lender that fulfills your budget and requirements. The unreliable lead generator company is recognized for offering a variety of services, including loans for medical costs, home remodeling, debt consolidation, and personal loans. Note, however, that LoanQuo is not a lender; they give you access to loans from potential lenders.
While this eliminates the burden of locating a suitable lender, many LoanQuo clients have accused the company of employing bait-and-switch tactics to attract users. Simply put, this organization will attempt to transfer you to a loan with unfavorable terms and conditions after attracting your attention with an interest-free loan. This creates a red circle encompassing LoanQuo. Hence, if you intend to do business with them, be sure to read the fine print, or heed our advice and seek out an alternative loan provider.
What Exactly Is LoanQuo?
LoanQuote was founded on 30 November 2017. It is a corporation that generates leads and links borrowers (those in need of loans) with a prospective network of financiers (people who can lend you money). Unfortunately, LoanQuo has a poor reputation in the financial industry. The business has been accused of charging customers excessive interest rates for services they did not receive.
Also, consumers have alleged that it gave them incorrect information regarding the loans it issued. This means that the lead generation company offers one thing and then enrolls you in a completely different program; hence, people end up with loans or debt they cannot afford.
What Are The Advantages And Disadvantages Of Working With LoanQuo?
Before using LoanQuo's loan-providing services, it is prudent to weigh the benefits and drawbacks of working with this broker. It can only connect you with possible lenders for debt consolidation loans and does not offer credit card debt consolidation services. Despite the fact that this may appear to be an advantage, it has a disadvantage.
The majority of its clients have claimed that the lead generator company employs bait-and-switch tactics. They attract your attention by advertising low-interest loans, but after you sign up, they immediately increase the interest rates.
However, the company has a number of bad evaluations, including complaints about its customer service and failure to provide the promised credit. So, if you intend to utilize their service, we recommend conducting a complete market study, comparing all available possibilities, and searching for more reputable lenders who provide hassle-free personal loans at cheap interest rates.
How Does LoanQuote Function?
Being a corporation that generates leads, it employs direct mail to attract new customers. The company achieves this by sending out fliers and emails advertising low-interest personal loans. Once this organization successfully enrolls you in its lending scheme, it sells your personal information and financial history to the highest bidder, or "Your lender."
Remember that in the majority of circumstances, the lender linked with LoanQuo will offer you high-interest loans, meaning you will have little choice but to accept the terms. Don't be deceived by this company's promotion and offerings, despite the fact that it may appear to be a reputable option. In truth, the organization is just interested in selling your sensitive information to unreliable money lenders in order to generate quick cash.
With Whom Is LoanQuote Affiliated?
LoanQuo is notorious for its involvement with a network of lenders who utilize deceptive tactics to acquire customers, such as the bait-and-switch method. The Borrowing Club is among its most prominent partners. We have heard numerous complaints about The Borrowing Club and their exploitation of desperate clients.
Thus, we are cautioning you against organizations that employ bait-and-switch tactics to induce you to sign up for a loan. In other words, exercise extreme caution when working with this organization, since you may end up paying more than promised.
Always be wary of "bait and switch" loans. And if something appears to be too good to be true, it is most likely a fraud. Never allow yourself to be duped by these con artists. If you intend to obtain a personal loan from them, you should always read the tiny print so that you are aware of your customer rights.
How Do I Get A LoanQuo Loan?
Do you intend to obtain a personal loan with LoanQuo? If so, here are some recommendations for meeting their eligibility requirements:
You must have a reliable and consistent income stream.
A valid phone number and email address are required.
You must be a resident of either the United States or Canada (excluding Quebec).
You must be 18 years of age or older.
You must have a checking or savings account.
After you satisfy the aforementioned requirements and qualify for LoanQuo, acquiring a personal or debt consolidation loan is simple. You only need to complete out the form on their website and present them with your primary personal details, current financial information, and credit history. It typically takes 24 hours to link you with at least five possible money lenders once you submit your application.
Note that this company's sole responsibility is to assist you in locating lenders. After your loan has been granted, you must interact directly with the debt consolidation firm (lender). Shortly, it will not be responsible for anything that occurs after the loan approval procedure. This is precisely why LoanQuo has a reputation for being a firm that deceives its customers.
What Types Of Loans Does LoanQuo Offer? What Is The Rate Of Interest?
LoanQuo is a loan matching service and not a lender; therefore, it does not give loans directly. They merely take your personal and financial information, sell it to the highest bidder in their network, and then connect you with that individual. The lender, not LoanQuo, is responsible for providing you with a loan based on your circumstances. As soon as you have signed up for the loan that you believe best meets your financial needs, it links you directly with the lender and then leaves the scene.
This means that you will interact directly with the lender, and the lender will have no influence over the sort of loan you choose or the terms you are offered. Even though this may make them appear somewhat innocent, the majority of lenders in their network utilize bait-and-switch techniques to attract customers, which implicates them in the scam. This organization has no control over the loan types or interest rates offered. The decision is solely at the discretion of the lender, who will consider your income and credit history. Hence, the interest rate on your loan may vary depending on the lender.
According to our research and the feedback of other consumers, LoanQuo network lenders typically charge higher interest rates, making it difficult for people to satisfy their financial obligations. Before making a selection, you should analyze all loan possibilities and sign up for the most suitable one.
What Is LoanQuo's Pricing For Their Services?
In contrast to other money loan organizations, this company offers free services. Because the lead generator company generates revenue by selling your personal and financial data to third-party money lenders.
If you are considering applying for a loan with them, you should be aware that they will sell your information to the highest bidder. As a result, you may begin receiving constant emails and phone calls from con artists. In fact, although they may not charge you directly, they will make your life a living misery and force you to pay significantly more than you had anticipated.
How Do I Repay My LoanQuo Loan?
LoanQuo is not responsible for anything once you have paired with a lender, whether it be collecting your monthly payments or ensuring you meet your deadlines. Consequently, the correct response to this issue is that the procedure and policy governing the return of your loan are totally dependent on your money lender. So, you must always speak with the lender before obtaining a loan.
In the event that you are having trouble making ends meet. A credit counselor can help you get back on track, so we recommend speaking with one. In addition, it is imperative that you read the tiny print and comprehend the loan terms prior to agreeing to the contract. This will assist you in determining whether or not you can trust the lender.
Remember that if you are unable to make your monthly payments or repay your loan on time, LoanQuo has the right to take legal action and report you to the credit bureaus, which will have a negative influence on your credit report.
What Is LoanQuo's Minimum Credit Score Requirement For A Personal Loan?
Since LoanQuo is not a lender, we cannot definitively answer the question. According to our study, in order to qualify for a personal loan or debt consolidation loan from them, you must have a high credit score. In other words, this indicates that this company has a greater minimum credit score requirement than other organizations, making it more difficult for you to qualify for their services.
Thus, if you have a low credit score, be aware that it will not link you to its network, which means you will not receive a loan.
It has a poor reputation in the world of finance. If you are considering obtaining a personal loan, we strongly advise you to conduct research, compare several lenders, and choose the one that not only meets your needs but also has a minimum credit score requirement.
Can LoanQuo Influence My Credit Rating?
As stated previously, LoanQuo is not a lender but rather a network of lenders that can directly affect your credit score. When you apply for a personal loan with LoanQuo, the service providers will conduct a credit check, commonly known as a hard pull, on your credit record. This may temporarily lower your credit score by many points.
In addition, LoanQuo will contact the credit bureaus if you are unable to fulfill the payment dates or have defaulted on your debt consolidation loan, which will have a negative influence on your credit report. Note that although LoanQuo does not actively lend money to its customers, it can nonetheless affect your credit, both positively and negatively.
How Do I Cancel My Personal Loan With LoanQuo?
LoanQuo is not a lender of funds. Instead, they serve as a liaison between you and possible lenders. Hence, if you feel trapped and duped and are looking for ways to cancel your personal loan, read on. You will be astonished to learn that LoanQuo is unable to assist you in any manner; thus, you must contact the lender directly.
Remember that LoanQuo is only responsible for assisting you in finding a lender. So, whether you need to know how to repay your personal loan or have questions about the terms of the loan, only the lender can provide assistance.
What Do BBB Reviews Of LoanQuo Say?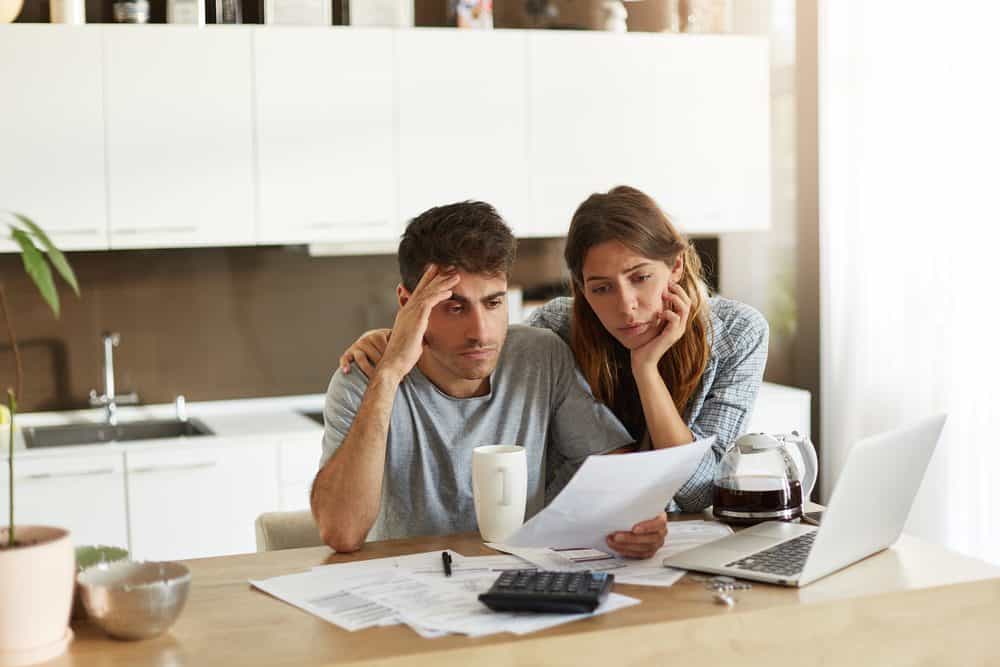 Even though LoanQuo has been in operation for more than four years, the Better Business Bureau (BBB) only accredited it on January 12, 2022. While LoanQuo boasts an A+ rating from the Better Business Bureau, there is only a one-star evaluation of the company on the BBB website.
Many consumers have filed complaints about LoanQuo, accusing them of excessive interest rates, poor customer service, and a time-consuming loan approval procedure. Let's consider some BBB LoanQuo Reviews:
Stephen S 06/15/2022
"That is close to being fraudulent. They tell you that you are "pre-approved" for a personal loan, but when you apply, you are denied. Actually, you have been "pre-approved" for their debt consolidation program. This type of program is detrimental to one's credit."
If you are considering obtaining a personal loan from The Borrowing Club or LoanQuo, you should study their internet reviews and consider all of your options prior to making a decision.
Conclusion: Choose Another Lender!
Consider carefully before obtaining a loan from loanquo.com. Many complaints have been filed against this organization for using bait-and-switch tactics to attract unwary customers.
In other words, they attract you with the promise of low-interest loans, only to give you a much higher rate or a debt consolidation loan instead of a personal loan, which is not what you want when you ask for a loan.
Also, the Better Business Bureau is filled with several bad ratings of LoanQuo. Consumers have submitted numerous complaints against the company, ranging from the inability to contact customer care to not receiving the necessary credit amount.
This gets us to the eagerly anticipated question, "Is LoanQuo a scam or a legitimate business?" Based on the preceding arguments, LoanQuo is an organization you should avoid at all costs.
If you require a personal loan, you should conduct your own research and choose a trustworthy lender that provides low-interest loans and loan terms that meet your financial requirements.