In today's economic climate, debt has become a familiar burden. As a result, the debt consolidation industry has grown exponentially, promising relief to those struggling. Amid this expansion, however, lurks the potential for exploitation. Just like the infamous Fyre Festival promised a luxurious music event but delivered chaos, some debt consolidation companies may not deliver on their promises. One such company that has been a subject of skepticism is Bright Loan.

Bright Loan markets itself as a beacon of hope for those battling financial storms. Yet, like a lighthouse on a rocky shore, this company might be leading debt-ridden individuals towards a more perilous predicament rather than a safe harbor. This skepticism is not without foundation. The Better Business Bureau (BBB) and Trustpilot, two renowned consumer review platforms, teem with mixed reviews about Bright Loan's services. While some customers praise the company for helping them navigate their debt, others condemn them for exacerbating their financial woes.
It's like Star Wars' "phantom menace" creeping into the financial world. You might believe you are stepping into the Millennium Falcon, ready to speed away from your debts, only to find yourself in the Death Star's grip. As with any financial decision, understanding the company you're dealing with is crucial to avoid falling into a trap. Therefore, this article seeks to critically review Bright Loan to determine whether it's the financial savior it portrays itself to be or a phantom menace leading customers to financial destruction.
The controversy around Bright Loan arises from its debt consolidation services, which some customers claim are not as effective or transparent as advertised. The company offers a chance to consolidate multiple high-interest debts into a single, manageable payment, seemingly providing a straightforward solution to a complicated problem. However, reality soon shatters this illusion for many customers. The promise of reduced monthly payments and lower interest rates often turns into a convoluted deal involving hidden fees and unfavorable loan terms.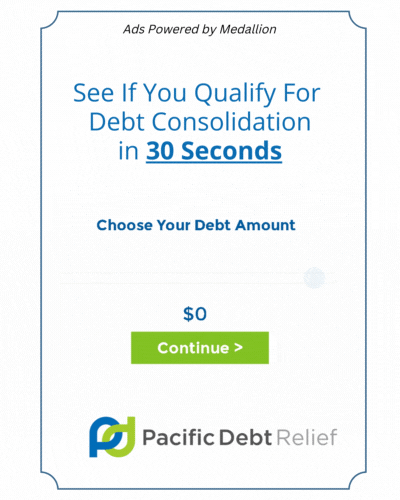 Indeed, the debt consolidation industry is riddled with controversy. Like the uncertainty that swirls around the fairness of Hogwarts' Sorting Hat in the Harry Potter series, customers often wonder if debt consolidation companies actually have their best interests at heart or are merely looking to profit from their desperation. This critique of Bright Loan aims to address these concerns and provide a comprehensive understanding of the company's practices.
In a financial world filled with uncertainty, it's essential to tread with caution and keep a critical eye on the services offered. The next sections will delve deeper into Bright Loan's background, products, risks, and controversies to shed light on its actual performance. Are they the financial Jedi they claim to be or just another Sith in disguise? Stay tuned to find out.
Company Background
Despite the rising skepticism and controversies in the debt consolidation industry, Bright Loan has managed to maintain a significant presence. Founded in the early 20th century, Bright Loan made a mission to help those in financial straits find a reprieve – a Titanic launched in the ocean of financial services, promising to navigate debt-ridden individuals safely through the iceberg-laden waters of high-interest rates and overwhelming payments.
However, just like the Titanic's fateful journey, Bright Loan's voyage hasn't been smooth. Despite its longevity in the industry, the company has faced its share of controversies and complaints, making it a subject of skepticism among many customers.
As we dig deeper into the company's history, it's not hard to find real-life testimonies and case studies that cast a shadow over Bright Loan's operations. Tales of hidden fees, unresponsive customer service, and unfulfilled promises paint a picture of a company that might not always live up to its claims.
For instance, a customer review on BBB detailed how Bright Loan's promise of reduced monthly payments turned into a nightmare. Instead of helping the customer manage their debts, the company allegedly saddled them with additional fees, leaving them in a worse financial state than before. This customer's experience resembles a scene from the movie "The Big Short," where the enticing prospect of making a quick profit blinds people to the reality of a flawed system, leading to disastrous consequences.
Despite the mounting evidence of dubious practices, Bright Loan continues to operate, attracting new customers with its attractive promises of debt relief. However, the numerous customer complaints and negative experiences warrant caution.
In the famous words of Gordon Gekko in the movie "Wall Street": "The most valuable commodity I know of is information." Hence, prospective customers must arm themselves with comprehensive information about Bright Loan before embarking on a financial relationship with them.
Just like navigating through the Matrix, understanding Bright Loan's background requires a discerning mind that can differentiate between the reality and illusion the company presents. Through the subsequent sections of this article, we aim to provide this clarity, helping you make an informed decision about whether Bright Loan is the debt consolidation solution you're looking for or just another financial trap to avoid.
Products/Services
Bright Loan's primary offering is its debt consolidation service. This service is premised on the idea of helping individuals combine their various high-interest debts into one, simplifying payments, and potentially lowering overall interest. Sounds like a knight in shining armor coming to rescue those burdened with debts, right? However, much like in the Grimm's tales, things often aren't as rosy as they initially appear.
The company claims that their debt consolidation service can help consumers reduce their total debt and monthly payments, promising a more comfortable and manageable pathway to financial freedom. But, the road isn't always as smooth as promised. The Better Business Bureau and Trustpilot reviews suggest that the pathway is often riddled with unexpected bumps and turns.
Customers have complained about hidden fees that were not clarified at the onset of the agreement, a detail reminiscent of the infamous plot twists in the Game of Thrones series. Just when you think you're on the right path, a sudden turn leaves you in a worse situation than before.
Moreover, there have also been claims of the company failing to deliver on their promise of lowering the total debt. Some customers have reported that instead of seeing their debt decrease, they noticed an increase due to the aforementioned undisclosed fees. The experience echoes the plot of 'The Catch,' where what seems like a straightforward plan quickly unravels, revealing a complicated, unwelcome reality.
Additionally, the company's customer service has come under fire. Some customers have reported difficulties in reaching the company's representatives when they needed clarification or had issues they wanted to address. It paints a picture reminiscent of the movie 'Panic Room,' where you're looking for help but finding yourself trapped with no one to turn to.
These critiques, combined with the allegations of unclear terms and conditions, raise questions about the company's debt consolidation products. While they may seem like an attractive solution at first glance, the reality might be a complex labyrinth that leads customers further into financial distress rather than providing the promised relief.
Therefore, before signing up for Bright Loan's debt consolidation services, it is crucial for customers to critically examine the company's offerings. Delving deeper into the company's practices and services, just like Alice's exploration of Wonderland, might reveal surprising realities hiding beneath the surface.
Risks and Controversies
In the world of finance and debt consolidation, risks and controversies are like the sudden twists in any of Alfred Hitchcock's movies: unexpected but always present. Bright Loan, unfortunately, has its fair share of controversies and complaints, making the path of debt consolidation appear more like a walk through the Bates Motel rather than the yellow brick road to financial freedom.
One of the primary risks associated with Bright Loan centers around transparency, or the lack thereof. Several customers have complained about hidden fees that were not clearly disclosed at the onset, leaving them trapped in a more precarious financial position than before. This lack of transparency can feel like a significant plot twist in a suspense thriller, derailing the protagonist's (in this case, the customer's) journey to a happy ending.
Moreover, there have been allegations of ineffective debt management. Some customers claim that instead of reducing their total debt, their financial burden increased after availing Bright Loan's services. This unexpected twist echoes the plot of "The Sting," where a seemingly straightforward plan evolves into an elaborate con, leaving the victims worse off than before.
Furthermore, the company's customer service has been a point of contention. Customers have reported experiencing difficulties in reaching out to the representatives when they needed help or had issues to address. This can feel akin to being in a suspense-filled episode of "Lost," trying to communicate with the outside world but finding every attempt to be futile.
The fact that Bright Loan is not accredited by the Better Business Bureau is another red flag. BBB accreditation lends credibility and trust to businesses, suggesting they uphold high standards of business practices. However, Bright Loan's absence of this accreditation raises questions about its business practices and commitment to delivering quality service.
These issues indicate potential risks and controversies associated with Bright Loan's debt consolidation services. As such, it becomes crucial for potential customers to weigh these risks. In the words of Morpheus from "The Matrix": "You take the blue pill, the story ends, you wake up in your bed and believe whatever you want to believe. You take the red pill, you stay in Wonderland, and I show you how deep the rabbit hole goes."
So, is the potential relief from debt worth the risks associated with Bright Loan's services? Or does the rabbit hole of hidden charges and unfulfilled promises go deeper than expected? Proceed with caution before making your decision.
Pros and Cons
Just as every coin has two sides, so does Bright Loan have its pros and cons. Let's examine Bright Loan in the light of customer feedback and industry analysis, much like the judgment of an episode of Shark Tank.
Starting with the pros, some users report positive experiences with Bright Loan. The top advantages, as reported by these users, include reduced monthly payments and an improved credit score. Furthermore, the company's long history in the industry may offer a sense of reliability and experience in handling debt consolidation.
However, these pros, like the sweet promises of the witch in Hansel and Gretel, might lure you into a trap. When we weigh these against industry benchmarks and competitor offerings, the image becomes less rosy.
One significant drawback of Bright Loan, as reported by users, is the hidden fees. Customers have complained that these were not clarified at the onset of the agreement, leading to unexpected costs. This lack of transparency is a major red flag.
Another con is the alleged ineffective customer service. Some customers have reported difficulties in reaching out to the company's representatives when they had issues or needed clarification. In an industry where communication and transparency are key factors, this is a significant detriment.
In comparison to other well-known companies with mixed reviews, such as Tripoint Lending and Credit 9, Bright Loan doesn't fare well. While these companies have had their share of complaints, they also have higher ratings on review platforms, suggesting better customer satisfaction.
When compared to industry standards like ClearOne Advantage and Pacific Debt Relief, Bright Loan falls even shorter. These companies have high ratings on BBB and Trustpilot, showcasing their reliable service and customer satisfaction.
In conclusion, the pros of Bright Loan, while attractive, might not outweigh the cons. Much like the deceptive allure of the One Ring in "The Lord of the Rings," the promises of Bright Loan might lead you into deeper financial trouble rather than providing the relief you seek. Therefore, it is vital to weigh these pros and cons carefully and make an informed decision. After all, in the words of the wise Gandalf, "All we have to decide is what to do with the time that is given to us."
Bright Loan: Conclusion
In a debt-ridden world, companies like Bright Loan pose as a potential savior, much like Neo in "The Matrix". But just like the digital world of the Matrix, reality is often more nuanced and complex.
Bright Loan's debt consolidation services promise to combine multiple high-interest debts into one, simplifying payments and potentially lowering overall costs. But the customer experiences gathered from BBB and Trustpilot paint a different picture.
Testimonies of hidden fees, ineffective debt management, and poor customer service cast doubt on the company's claims. This situation can feel like the plot twist in "Fight Club", where the promised solution turns out to be the source of greater problems.
Moreover, when compared unfavorably to its competitors and industry standards, Bright Loan falls short. Other debt consolidation companies like ClearOne Advantage and Pacific Debt Relief, with their high ratings and customer satisfaction on BBB and Trustpilot, provide a stark contrast to Bright Loan's mixed reviews and controversies.
---
Ultimately, the decision to choose Bright Loan's services boils down to weighing the pros and cons and considering the associated risks. As Morpheus said in The Matrix, "I can only show you the door. You're the one that has to walk through it."
---
In this light, we strongly encourage further research into the debt consolidation industry. Our comprehensive debt consolidation comparison chart can guide you in making an informed decision, helping you avoid potential financial pitfalls and choose the solution that best suits your needs.
As we wrap up this review, we leave with a line from "The Big Short," a movie about the financial crisis caused by the housing bubble, "Every time I think I understand the way the world works, something happens that shows me I don't know anything."
A fitting reminder that understanding the financial world is a never-ending process and maintaining a skeptical and cautionary approach is key, especially when it comes to entrusting a company with your financial future.
FAQs
What exactly is Bright Loan? Bright Loan is a lending platform that connects potential borrowers to a network of lenders who offer personal loans. These personal loans can be used for a variety of reasons including consolidating debts, financing home renovations, or covering unexpected expenses.
Is Bright Loan a direct lender? No, Bright Loan is not a direct lender. It basically serves as a connecting service, linking potential borrowers to a host of lenders who may provide the loan they need.
What can one expect the interest rates for loans obtained via Bright Loan to be? Interest rates for loans secured through Bright Loan can vary significantly based on factors like the borrower's credit score, loan amount, term of loan, and the specific lender involved. It's worth noting that some interest rates can be extremely high, especially for borrowers with poor credit.
Are there any fees involved in using Bright Loan? While Bright Loan does not charge any fees for connecting borrowers to lenders, the lenders themselves may impose origination fees, late fees, and other charges. It's advisable to thoroughly review these in the loan agreement before proceeding.
Does using Bright Loan impact the borrower's credit score? Submitting a loan request via Bright Loan may lead to a soft pull of the borrower's credit, which generally does not impact their credit score. However, if the borrower decides to proceed with a loan offer from a lender, this could result in a hard pull or credit check, which may potentially lower the credit score.
What are the minimum requirements to apply for a loan through Bright Loan? To apply for a loan through Bright Loan, a borrower typically needs to be at least 18 years old, a U.S. citizen or a permanent resident, and possess a regular source of income. Some lenders may also have a minimum credit score requirement.
How quickly can funds be received after applying through Bright Loan? The speed at which funds are received can vary greatly. Some borrowers may be able to access funds as quickly as the next business day while for others it may take several days. This is dependent on the lender and the borrower's specific banking institution.
Does Bright Loan provide loans in all 50 states? Not all lenders within the Bright Loan network offer loans in every state. The availability of loans is subject to state regulations and the individual policies of the lenders.
Is the information provided to Bright Loan secure? Bright Loan employs encryption technology to safeguard the personal and financial information provided by users. However, they also share this information with lenders and other third parties, which may be a point of concern for those particular about their privacy.
What if there are complaints or issues with a loan obtained through Bright Loan? Since Bright Loan is not a direct lender, they may not be able to directly address complaints or resolve issues pertaining to the loans. Borrowers would need to directly contact their lender for any assistance or resolution related to their loan.