In the dynamic world of financial services, Brice Capital stands out as a beacon of reliability amidst an industry often clouded by skepticism and controversies. While it's not uncommon for businesses in this sector, including notable giants, to receive mixed reviews, Brice Capital has managed to maintain a consistently positive reputation. A quick look at their ratings on platforms like Better Business Bureau (BBB) and Trustpilot corroborates this fact.

Such a positive image in a turbulent industry piques curiosity. What sets Brice Capital apart? How have they managed to earn the trust of so many customers in such a short span? These are the questions we will explore in this review as we delve deeper into the workings of Brice Capital.
Brice Capital is not just another name in the financial industry. It's a company that has been able to garner trust and maintain a consistent customer-centric approach. This approach, coupled with their commitment to providing customized financial solutions, has made them a go-to choice for individuals seeking financial assistance.
The company's primary focus is on debt consolidation plans, a much-needed service in today's economy where many are burdened with multiple debts. Through their services, they have helped countless individuals find their way out of the debt labyrinth and towards financial freedom.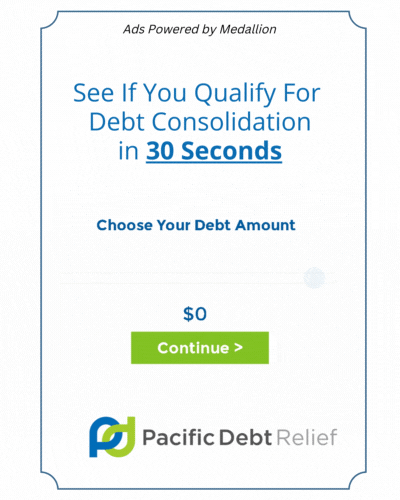 ---
In an industry often compared to the Wild West due to its unpredictable nature, Brice Capital stands as a symbol of dependability and trust, much like Sheriff Woody from the popular movie Toy Story. Their commitment to maintaining law and order in the chaotic world of finance is commendable and has won them the trust and respect of many customers.
---
While they do have their share of criticisms, it's worth noting that the pros of Brice Capital significantly outweigh the cons. Stay tuned as we delve deeper into the world of Brice Capital and discover what makes them a solid choice in the financial industry.
Brice Capital: Company Background
Brice Capital is a financial service company that has made a significant impact in the industry in a relatively short time. Founded with the mission of helping individuals suffering from high-interest credit card debt, it has grown to become a trusted provider of debt consolidation loans. Brice Capital's approach is simple, they treat customers as individuals, recognizing that each person's debt situation is unique.
Since its inception, Brice Capital has continuously strived to help individuals regain control of their financial lives. They have achieved this by establishing a simple application process for their loans, ensuring that clients are matched with the best possible loan for their specific financial situation. This commitment to personalization sets them apart from many other companies in the industry.
Brice Capital's success story can be likened to the narrative in the movie "The Pursuit of Happyness". Just as Chris Gardner, the protagonist in the film, overcame numerous obstacles to achieve his dream, Brice Capital has also faced, and overcome, numerous challenges to become a leading name in the debt consolidation industry.
For instance, a significant milestone for the company was the introduction of their online debt calculator. This tool allows potential clients to gain an idea of their potential monthly payment and interest savings before they even begin the application process. This transparency and dedication to customer service are what has helped Brice Capital carve a niche for themselves in the industry.
Testimonials from satisfied clients further underscore the company's commitment to best practices. One client, for example, mentioned how Brice Capital helped them consolidate their high-interest credit card debts into a single, manageable monthly payment. This not only reduced their stress but also saved them a significant amount of money.
In conclusion, Brice Capital's journey is an inspiring tale of a company that has continuously strived for excellence and customer satisfaction. Their commitment to offering personalized, effective debt consolidation solutions has set them apart in an industry often characterized by one-size-fits-all solutions.
Products/Services
Brice Capital offers a singular, focused service: debt consolidation. This specialization allows the company to provide a finely crafted, well-executed solution to customers. The principle behind debt consolidation is simple; instead of multiple payments on various high-interest credit cards or loans, customers make one monthly payment at a lower interest rate. This not only simplifies the repayment process but also allows customers to save money over the long term.
The company's website features a handy online debt calculator. This tool allows potential clients to estimate their potential monthly payment and interest savings before even beginning the application process. This level of transparency is often appreciated by customers, many of whom have praised the company's straightforward, no-nonsense approach in their reviews on BBB and Trustpilot.
Brice Capital's customer-centric approach extends beyond their website. Their customer service team is known for its accessibility and commitment to assisting clients through every step of the debt consolidation process. They work closely with customers to understand their unique financial situations and create a tailored plan to help them achieve their financial goals.
In conclusion, Brice Capital's focus on debt consolidation, coupled with their commitment to customer service and transparency, sets them apart in the financial industry. Their dedication to helping customers regain control of their financial lives is apparent in their tailored, effective solutions and in the countless positive reviews they have received. This commitment to excellence is what makes Brice Capital a trusted name in financial services.
Risks and Controversies
Brice Capital operates in an industry that is not without risks and controversies. The financial sector, particularly the debt consolidation domain, often attracts skepticism due to instances of scams and unethical practices. However, Brice Capital has managed to maintain its reputation amidst these challenges, thanks to its commitment to transparent and ethical practices.
A few customers have lodged complaints against Brice Capital, primarily citing communication issues and delays in service. However, these instances are sporadic and pale in comparison to the overwhelming number of positive reviews and testimonials the company has received. Moreover, Brice Capital takes these complaints seriously – a fact evident from their prompt and professional handling of such situations.
In the spirit of transparency, Brice Capital has always been open about the potential risks associated with debt consolidation. They emphasize that while their services can make debt management more straightforward and potentially save customers money, it is not a magic bullet for all financial woes. Customers still need to keep up with their payments and maintain responsible financial habits.
While no company can completely evade consumer complaints, how they handle and resolve these complaints speaks volumes about their character. Brice Capital's commitment to addressing customer concerns and continuously improving its services is a testament to its dedication to customer satisfaction and industry best practices. With their proactive stance towards problem-solving, Brice Capital continues to solidify its position as a reliable partner in the journey towards financial freedom
Pros and Cons
Every company has its strengths and challenges, and Brice Capital is no exception. However, it's worth noting that the positives significantly outweigh the negatives.
Pros:
Personalized Solutions: Brice Capital stands out for its commitment to offering personalized debt consolidation plans based on each customer's unique financial situation. This tailored approach often results in more manageable monthly payments and reduced interest rates for clients.
Customer Service: Numerous reviews laud Brice Capital for their exceptional customer service. The company's representatives are known for being patient, empathetic, and highly knowledgeable, providing clear and comprehensive answers to clients' inquiries.
Transparency: The company's online debt calculator allows potential customers to estimate their potential savings and monthly payments even before they apply for a debt consolidation loan. This transparency is a major plus point for Brice Capital, fostering trust and credibility.
Cons:
Communication Delays: Some customers have reported experiencing delays in communication with Brice Capital. However, these instances seem to be the exception rather than the rule.
Limited Financial Services: As a specialist in debt consolidation, Brice Capital does not offer a broad range of financial services. While this focus allows the company to provide an excellent debt consolidation service, customers looking for additional financial services may need to look elsewhere.
When compared to industry standards and competitors, Brice Capital holds its ground admirably. The company's customer-first approach, coupled with its dedication to providing personalized and effective debt consolidation solutions, sets it apart from many other players in the industry, including well-known companies with mixed reviews.
Overall, the pros and cons highlight Brice Capital's commitment to its customers and its constant striving for improvement. Despite minor hiccups, the company continues to impress with its dedication to helping customers regain control of their financial lives, earning it a well-deserved spot in the highly competitive financial industry.
Conclusion
In the tumultuous world of financial services, Brice Capital emerges as an oasis of reliability and customer-centric service. While minor issues have been reported, they are far outweighed by the company's numerous strengths. The company's dedication to personalization, transparency, and top-notch customer service has earned it a stellar reputation and an ever-growing customer base.
Brice Capital's single-minded focus on debt consolidation allows it to offer finely tuned, effective solutions. Like a master craftsman who excels in one particular skill, Brice Capital has honed its debt consolidation service to perfection. The result is a company that has mastered the art of helping individuals navigate the tricky waters of debt and regain control of their financial lives.
While some customers have pointed out areas where Brice Capital could improve, such as communication delays, these are minor when compared to the company's many strengths. Moreover, Brice Capital has shown a commendable commitment to addressing these issues promptly and professionally, further cementing its status as a customer-oriented company.
---
Drawing a parallel with pop culture, Brice Capital can be likened to the superhero Batman from the popular DC comics. Just as Batman is dedicated to fighting injustice and protecting Gotham City, Brice Capital is committed to battling high-interest debt and protecting customers from financial distress.
---
In sum, Brice Capital is a standout player in the financial industry, one that is well worth considering for anyone seeking a reliable and effective debt consolidation service. We encourage you to explore our comparison charts for further research or to take the first step towards financial freedom by signing up with Brice Capital today. After all, as Batman himself would say, "It's not who we are underneath, but what we do that defines us." And Brice Capital, through its actions, has defined itself as a champion of customer satisfaction and financial empowerment.
FAQs
What is Brice Capital? Brice Capital is a leading financial institution that specializes in providing personalized investment solutions to individuals and businesses.
How long has Brice Capital been in business? Brice Capital has been in operation for over 10 years, providing trusted financial services to clients across various industries.
What types of investments does Brice Capital offer? Brice Capital offers a wide range of investment options, including stocks, bonds, mutual funds, real estate, and alternative investments. They work closely with clients to develop customized investment portfolios based on their specific goals and risk tolerance.
How does Brice Capital ensure the safety of client investments? Brice Capital prioritizes the safety and security of client investments. They employ robust risk management strategies and adhere to strict regulatory guidelines to safeguard client assets.
Can Brice Capital help me plan for my retirement? Absolutely! Brice Capital has a team of experienced financial advisors who can help you develop a comprehensive retirement plan tailored to your unique needs and objectives. They will work with you to determine the best investment strategies to help you achieve your retirement goals.
What sets Brice Capital apart from other financial institutions? Brice Capital distinguishes itself through its personalized approach to investment management. They take the time to understand each client's financial situation and goals, and then develop customized solutions to help them achieve their objectives. Additionally, Brice Capital prides itself on its strong track record of delivering consistent results for its clients.
Can Brice Capital help me with estate planning? Yes, Brice Capital has expertise in estate planning and can assist you in creating a comprehensive plan to ensure your assets are protected and distributed according to your wishes. They will work closely with you and your legal advisors to develop a strategy that aligns with your goals and minimizes tax implications.
How does Brice Capital stay informed about market trends and changes? Brice Capital has a dedicated team of investment professionals who closely monitor market trends and changes. They conduct in-depth research and analysis to stay ahead of market movements and make informed investment decisions on behalf of their clients.
Can Brice Capital help me with college savings planning? Absolutely! Brice Capital understands the importance of saving for education expenses and can help you develop a college savings plan that aligns with your goals. They will work with you to explore various investment options, such as 529 plans, to help you grow your savings over time.
How can I get started with Brice Capital? Getting started with Brice Capital is easy. Simply reach out to their team through their website or contact their office directly to schedule an initial consultation. During the consultation, a financial advisor will discuss your financial goals and develop a plan tailored to your needs.