Debt consolidation is a financial strategy that can greatly benefit military personnel struggling with multiple debts. By combining all outstanding debts into a single payment, debt consolidation offers simplicity, lower interest rates, improved credit scores, financial stability, access to financial education, and protection from predatory lenders. This article aims to explore the benefits of debt consolidation loans for military in detail, providing valuable insights for military personnel seeking to regain control of their finances.
Understanding Debt Consolidation
Debt consolidation involves merging multiple debts, such as credit card bills, personal loans, and medical expenses, into one manageable payment. By doing so, military personnel can simplify their financial management and potentially reduce their interest rates. There are various methods of debt consolidation available for military personnel, including balance transfers, debt consolidation loans, and debt management programs. However, it is important to understand the eligibility criteria for obtaining these services, which may vary based on individual circumstances and financial institutions.
6 Benefits of Debt Consolidation for the Military
Simplified Financial Management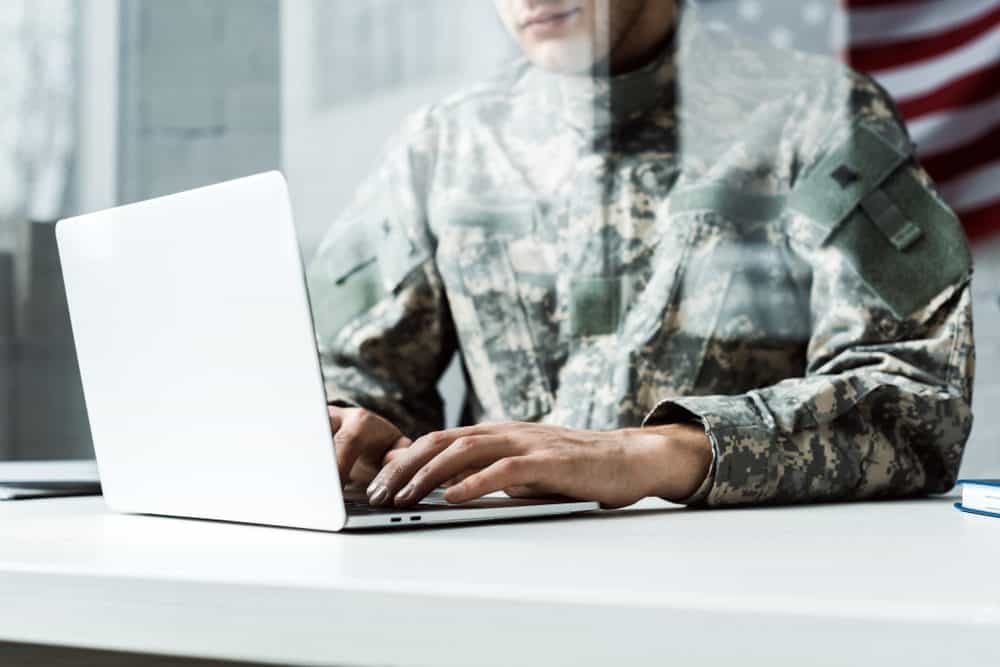 One of the primary benefits of debt consolidation is the simplification of financial management. By combining multiple debts into a single payment, military personnel can avoid the hassle of keeping track of various due dates and payment amounts. This streamlining process not only saves time and effort but also reduces the risk of missing payments and incurring late fees or penalties. With only one due date to remember and one payment to manage, debt consolidation offers convenience and peace of mind.
Reduction in Interest Rates
Debt consolidation can potentially lead to lower interest rates, which can significantly impact overall debt repayment. By consolidating debts, military personnel may be able to secure a lower interest rate compared to the individual rates they were previously paying. This reduction in interest rates not only decreases the total amount paid over time but also accelerates the debt repayment process. With more money going toward the principal balance, military personnel can become debt-free faster and save money in the long run.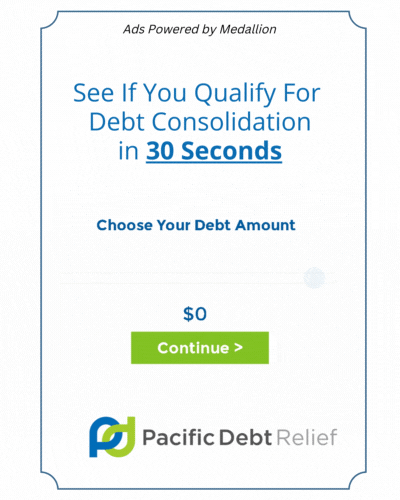 Improved Credit Score
Another significant benefit of debt consolidation is the potential for an improved credit score. When military personnel consolidate their debts, it shows as a single loan or account on their credit report. As long as they make regular payments on time, this can positively impact their credit score. A higher credit score opens doors to better interest rates, improved loan terms, and increased financial opportunities in the future. For military personnel who may require loans, mortgages, or security clearances, an improved credit score is invaluable.
Financial Stability and Security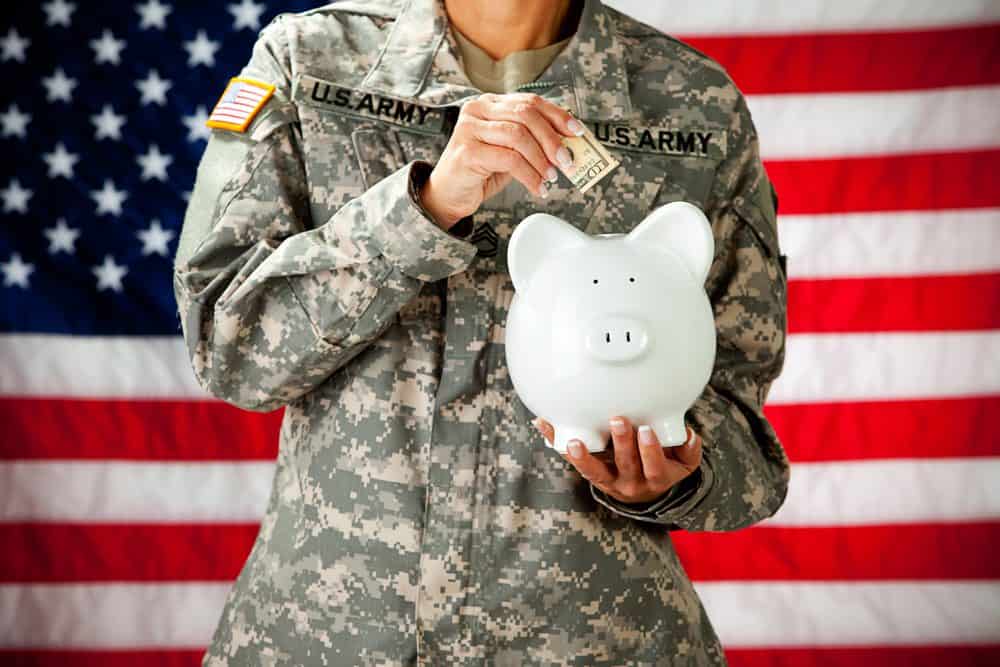 Debt consolidation can provide a sense of financial stability and security for military personnel. By consolidating their debts, they can create a manageable repayment plan that fits within their budget. This financial stability allows for better planning and preparation, reducing the risk of unexpected expenses or emergencies derailing their finances. With a solid debt consolidation strategy in place, military personnel can face the future with confidence, knowing they have control over their financial situation.
Access to Financial Education and Counseling
Many debt consolidation programs offer additional benefits beyond just consolidating debts. They often provide access to financial education and counseling services, which can be particularly valuable for military personnel. Financial literacy is crucial for making informed decisions about budgeting, investing, and managing debt. By participating in financial education programs, military personnel can develop essential skills and knowledge that will benefit them throughout their lives. The guidance and support from financial counselors can also help them navigate complex financial situations and make sound financial choices.
Protection from Predatory Lenders
Unfortunately, military personnel are often targeted by scams and predatory lenders due to their steady income and government benefits. Debt consolidation can act as a protective shield against these exploitative practices. By consolidating debts with reputable institutions and organizations, military personnel can avoid falling victim to fraudulent schemes. Debt consolidation providers typically have strict regulations and standards in place to ensure the safety and security of their clients. This protection allows military personnel to focus on their financial goals without the worry of being taken advantage of.
Tips for Military Personnel Considering Debt Consolidation
For military personnel considering debt consolidation, it is essential to follow these tips to ensure a successful and beneficial experience:
Choose a reputable debt consolidation provider: Research and select a trustworthy institution or organization with a proven track record of helping military personnel.
Understand the terms and conditions: Thoroughly review the terms and conditions of any debt consolidation agreement to avoid hidden fees or unfavorable terms.
Maintain financial discipline: Debt consolidation is a tool for managing debts, but it requires discipline to be effective. Create a realistic budget, stick to it, and avoid incurring new debts during the consolidation process.
Conclusion
Debt consolidation offers numerous benefits for military personnel struggling with multiple debts. From simplified financial management to improved credit scores, debt consolidation provides a pathway to financial stability and security. It also offers access to crucial financial education and counseling services while protecting military personnel from predatory lenders. By considering these benefits and following the tips provided, military personnel can make informed decisions and take control of their financial future. Ultimately, achieving financial stability is key to ensuring the well-being of the military community and their families.
FAQs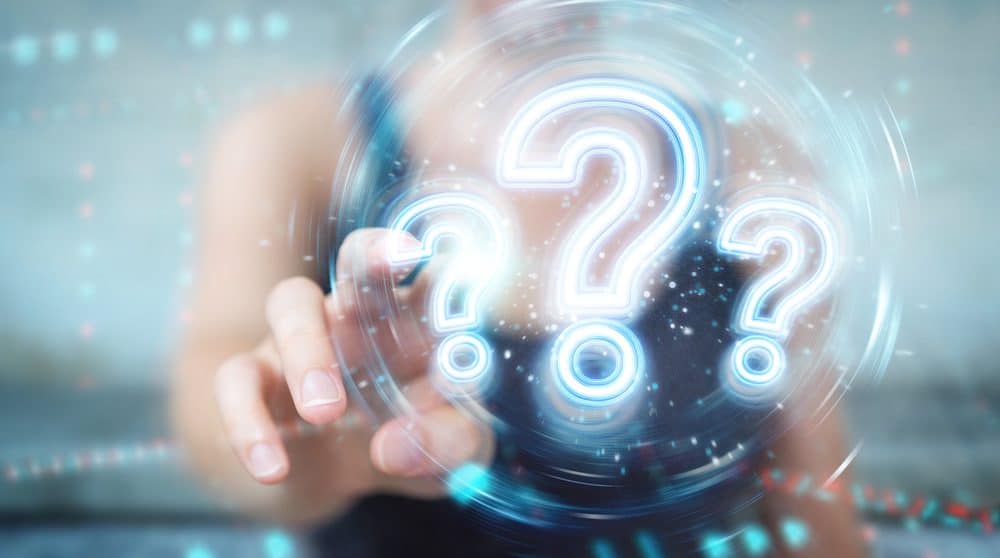 What is debt consolidation, and how does it work for military personnel?
Debt consolidation is a process of combining multiple debts into a single loan or repayment plan. For military personnel, it involves merging various debts like credit card balances, personal loans, or other outstanding bills into one manageable payment, usually with a lower interest rate.
What are the primary benefits of debt consolidation for military members?
The benefits of debt consolidation for the military include lower interest rates, simplified payments, potential savings on interest payments, improved credit scores, reduced stress, and a clearer path towards financial stability.
How can debt consolidation help military personnel secure lower interest rates?
Military service members often qualify for lower interest rates due to special programs like the Servicemembers Civil Relief Act (SCRA). Debt consolidation allows them to combine multiple high-interest debts into one loan with a lower interest rate, potentially saving them money in the long run.
How does debt consolidation simplify payments for military members?
By consolidating multiple debts into a single payment, military personnel no longer have to juggle multiple due dates and creditors. This simplifies their financial management and ensures they only need to focus on one repayment plan.
Can debt consolidation save military members money on interest payments?
Yes, debt consolidation can potentially save military members money on interest payments. By consolidating debts into a loan with a lower interest rate, they may pay less interest over the course of the loan compared to the cumulative interest on their previous debts.
How does debt consolidation impact credit scores for military personnel?
Debt consolidation can positively impact credit scores for military members. By paying off multiple debts and managing a consolidated loan responsibly, they can demonstrate financial responsibility, which may improve their credit score over time.
Does debt consolidation reduce stress for military personnel?
Yes, debt consolidation can reduce stress for military personnel. It simplifies their financial obligations, allows them to focus on a single payment, and provides a clear plan to tackle their debts. This reduction in financial stress can positively impact their overall well-being.
Can debt consolidation help military members achieve financial stability?
Yes, debt consolidation can help military members achieve financial stability. By consolidating debts and managing them effectively, military personnel can regain control over their finances, reduce their debt burden, and work towards a more stable financial future.
Are there any potential drawbacks or risks associated with debt consolidation for military members?
While debt consolidation offers numerous benefits, it's essential to consider potential drawbacks. Some risks include incurring new debt while repaying the consolidated loan, paying more interest over an extended repayment period, or facing penalties for missed payments. It's crucial to weigh the pros and cons before pursuing debt consolidation.
Where can military personnel seek assistance with debt consolidation?
Military personnel have several resources available to seek assistance with debt consolidation. They can reach out to their local installation's financial readiness program, consult with a financial counselor at their installation's family center, or explore reputable financial institutions that specialize in debt consolidation for military members.
Glossary
Debt Consolidation: The process of combining multiple debts into one single loan or payment, usually with a lower interest rate.
Military: Referring to the armed forces or military personnel who serve in the army, navy, air force, or other branches of a country's defense forces.
Financial Stress: The feeling of anxiety or pressure caused by overwhelming financial obligations or debt.
Interest Rate: The percentage of the loan amount that a lender charges as interest, usually calculated annually.
Credit Score: A numerical representation of an individual's creditworthiness, based on their credit history, used by lenders to determine the risk of lending money.
Debt Management: The process of organizing and paying off debts in a strategic manner to regain financial stability.
Monthly Payment: The fixed amount of money that a borrower is required to pay towards their debts each month.
Budgeting: The practice of creating a plan for spending and saving money, often used to manage and control personal finances effectively.
Loan Term: The period of time over which a loan is to be repaid, typically stated in months or years.
Collateral: An asset or property that a borrower pledges to a lender as security for a loan, which can be seized if the borrower fails to repay the debt.
Credit Card Debt: Money owed on a credit card account due to outstanding balances and accrued interest.
Financial Freedom: The state of having enough income, savings, and assets to live comfortably and make choices without being constrained by financial constraints.
Interest Savings: The amount of money saved by paying off high-interest debts through debt consolidation and obtaining a lower overall interest rate.
Credit Counseling: Professional guidance and advice provided by financial experts to help individuals manage their debts and improve their financial situation.
Lender: An individual or institution that provides funds to borrowers with the expectation of repayment, usually with interest.
Debt-to-Income Ratio: A percentage that compares an individual's monthly debt payments to their monthly gross income, used to assess their ability to manage additional debt.
Emergency Fund: A savings account or fund set aside to cover unexpected expenses or emergencies, such as medical bills or car repairs.
Loan Repayment Plan: A structured schedule for repaying a loan, outlining the amount and frequency of payments over a specific period of time.
Financial Discipline: The practice of controlling spending habits, making wise financial decisions, and sticking to a budget to achieve long-term financial goals.
Stress Relief: The reduction or elimination of mental and emotional strain caused by financial burdens, often experienced after successfully consolidating and managing debts.
Military Debt Consolidation Loan: Military debt consolidation loans refer to a financial solution specifically designed for members of the military who are struggling with multiple debts. It involves combining all existing debts into a single loan with a lower interest rate and more manageable repayment terms. This loan allows military personnel to simplify their debt payments, reduce their overall monthly financial burden, and potentially save money over time.
Debt Management Program: A debt management program is a financial solution designed to help individuals or businesses effectively manage and repay their debts. It typically involves working with a reputable credit counseling agency that negotiates with creditors on behalf of the debtor to create a manageable repayment plan. The program aims to reduce interest rates, waive late fees, and consolidate multiple debts into a single monthly payment, making it easier for the debtor to regain control of their finances and ultimately become debt-free.
Debt Relief: Debt relief refers to a financial assistance program or process designed to alleviate the burden of overwhelming debt for individuals, businesses, or nations. It usually involves negotiating with creditors to reduce or eliminate a portion of the debt owed, implementing manageable repayment plans, or providing financial support to help those in debt regain financial stability.