In today's world, mounting debts and financial burdens are a common concern, making debt consolidation services increasingly sought after. Among the numerous companies vying for attention in this industry, one name that comes up often is Atlas Debt Relief. However, beneath the veneer of promising financial solutions, does Atlas Debt Relief truly deliver or is it a mere facsimile of the rescue it claims to be? The answer might not be as straightforward as it seems.

Atlas Debt Relief claims to provide expert financial plans customized to alleviate their clients' debt burdens. Their services include debt consolidation, credit counseling, debt settlement, and bankruptcy services. On the surface, they appear to be a beacon of hope for individuals unable to navigate the stormy seas of their financial troubles.
However, a deeper look into customer reviews and ratings sparks a wave of skepticism. With ratings on BBB and Trustpilot that oscillate between extreme satisfaction and utter disappointment, it becomes clear that the company's approach and outcomes vary significantly from case to case. Some customers laud Atlas Debt Relief for their professional services and effective debt solutions, while others make serious allegations about its lack of transparency, hidden fees, and less-than-satisfactory customer service.
Moreover, the debt consolidation industry has recently been scrutinized, with many accusing it of predatory practices. Companies are said to lure customers in with the promise of low-interest rates, only to later reveal hidden costs and fees. This, coupled with the variable ratings of Atlas Debt Relief, leads us to question whether it is indeed a reliable ally in the battle against debt.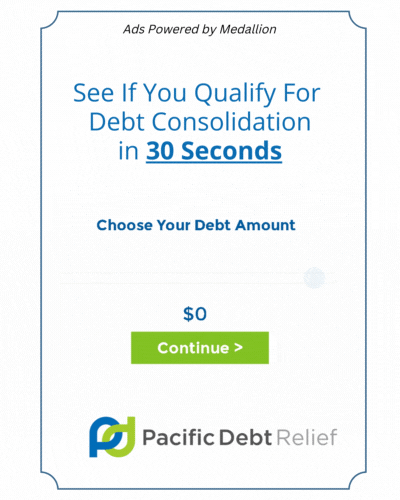 This critical review aims to unravel the truth behind Atlas Debt Relief. Does it offer a genuine service, or is it part of a cynical system exploiting individuals' financial turmoil? By shedding light on its background, products, services, risks, controversies, and, importantly, how it measures against its competitors, we aim to provide an informed perspective on this debt relief enterprise.
In an industry rife with controversy and skepticism, understanding the true nature of a company like Atlas Debt Relief is crucial. Stay tuned to find out whether this company is a financial savior or a wolf in sheep's clothing.
Company Background
Atlas Debt Relief surfaced in the financial industry with an aim to relieve individuals from the heavy burden of debt. With their key selling point being a range of personalized services designed to help consumers regain control of their financial situations, they seemed to offer a promising solution.
Delving into their history, Atlas Debt Relief does not boast a long heritage or illustrious timeline that would give it a strong standing in the market. It is actually quite a newcomer in the field, which may explain some of the inconsistencies in their service that consumers have reported. The company's lack of experience and limited history in the field can raise questions about their competency and expertise in handling complex debt issues.
However, Atlas Debt Relief has been quite adept at marketing their services, creating an image of reliability and promising results. Unfortunately, real-life testimonies and case studies paint a different picture. Numerous clients have reported questionable practices, including undisclosed fees and unresponsive customer service, which contradicts their promise of complete transparency and customer satisfaction.
One particular case that echoes the sentiment of many disgruntled customers revolves around a client who had been promised a significant reduction in his debt. Drawn in by the company's assurances, the individual found himself paying more than anticipated due to hidden charges that were never clarified upfront. When he sought help from their customer service, his concerns were largely ignored, leaving him in a worse financial situation than before.
---
The situation draws parallels to the plot of the movie "The Big Short," where greed and opportunistic behavior in the financial industry led to the downfall of many unsuspecting individuals. Just like in the movie, consumers of Atlas Debt Relief were promised a lifeline, only to find that they had been misled.
---
In conclusion, the company's lack of transparency and questionable practices rightly warrant the skepticism surrounding them. The contrast between Atlas Debt Relief's promises and the reality of their service is a red flag that potential customers should be aware of. As with any financial service, it is crucial to look beyond the polished exterior and delve deeper into the company's practices before making a decision.
Products/Services
Atlas Debt Relief offers a variety of services, ranging from debt consolidation to settlement and credit counseling. However, the effectiveness and utility of these products and services have been points of contention, with customers experiencing varying degrees of satisfaction.
One of the primary products offered by Atlas Debt Relief is their debt consolidation service. The company claims that this service can assist customers in combining their various debts into a single monthly payment with a reduced interest rate. While this can potentially simplify debt management for many, it is not without its drawbacks. Several customers have reported that while their payments were consolidated, the reduced interest rates promised by Atlas were not as significant as they had hoped, leaving them with a heavier financial burden than expected.
Atlas also offers credit counseling services, which they pitch as a lifeline to those struggling with managing their debts. However, some customers have reported that the advice provided during these counseling sessions was basic and generic, and did not provide the targeted solutions they were seeking.
Debt settlement, another service offered by Atlas, has also come under scrutiny. While Atlas markets this service as a means to negotiate with creditors to reduce the overall debt amount, a number of customers have expressed disappointment with the results. They claim that the settlement amounts negotiated by Atlas were not as substantial as promised, and in some cases, they ended up paying more due to the company's service fees.
Trustpilot and BBB reviews echo these sentiments, with complaints about Atlas's services being ineffective or failing to deliver on their promises. Furthermore, some customers allege hidden fees that were not disclosed at the outset, adding to their financial strain instead of relieving it.
All these aspects point toward a questionable pattern in Atlas Debt Relief's operations. The discrepancy between the promised results and the actual outcomes of their services raises doubts about their credibility. While some customers have found success with Atlas, it's clear that these are not universal experiences. Potential customers of Atlas Debt Relief should be aware of these issues and consider them when deciding whether to engage with the company's services. As with any financial decision, it's crucial to scrutinize the offerings and conduct independent research before proceeding.
Atlas Debt Relief: Risks and Controversies
No company is without controversy, and Atlas Debt Relief is no exception. The company has faced its share of criticisms, complaints, and controversies, casting a shadow on their credibility and ethical standards.
One of the most significant issues plaguing Atlas Debt Relief is the transparency – or lack thereof – in their fee structure. Numerous customers have voiced concerns over hidden fees that were not disclosed at the outset. These unexpected costs have resulted in some customers paying significantly more than they initially anticipated, exacerbating their financial strain rather than alleviating it.
Another area of concern is customer service. While some reviews praise the company's professional and helpful representatives, others paint a contrasting picture. Several customers have complained about difficulties in reaching representatives, delays in responses, and inadequate resolution to their issues. This inconsistency in customer experience raises questions about the company's commitment to client satisfaction.
There have also been reports of Atlas Debt Relief not delivering on their promises. Despite assurances of significant debt reduction and manageable payment plans, some customers claim the results fell short of what was promised.
The company has been named in multiple complaints submitted to regulatory bodies, some of which have resulted in investigations. The nature of these complaints further fuel skepticism and concern about the company's practices.
In conclusion, the controversies and complaints that surround Atlas Debt Relief suggest potential risks associated with their services. Prospective customers must be aware of these issues and exercise due diligence. Ensuring you fully understand the terms and conditions, asking for clear explanations of fee structures, and researching the company's reputation can save you from potential pitfalls in your journey to financial recovery.
Comparative Analysis
In the competitive world of debt consolidation services, how does Atlas Debt Relief compare with its contemporaries? When placed side by side with peers such as ClearOne Advantage and Pacific Debt Relief, the company's shortcomings become more apparent.
For starters, ClearOne Advantage and Pacific Debt Relief have a long-standing presence in the industry, with established track records that lend credibility to their services. They boast numerous positive reviews and high ratings on platforms such as BBB and Trustpilot, showcasing a generally satisfied customer base. On the other hand, Atlas Debt Relief, though not entirely devoid of positive feedback, has a noticeable amount of dissatisfied customers who report issues like hidden fees and poor customer service.
ClearOne Advantage and Pacific Debt Relief have also proven to be quite transparent about their fees and processes, which is a stark contrast to the numerous complaints about Atlas Debt Relief's undisclosed charges. This transparency not only enhances their reputation but also encourages trust among potential customers.
Apart from these two companies, there are other well-known players in the industry such as Tripoint Lending and Credit 9. These companies have also received mixed reviews, highlighting that problems like hidden fees and poor customer service are not unique to Atlas Debt Relief. However, they seem to have managed these issues better, judging by the lesser volume of complaints compared to Atlas Debt Relief.
To better understand these comparisons, let's take a look at a comparison chart:
Here is the information presented in a chart format:
| Company | Transparency | Customer Service | Success in Debt Reduction |
| --- | --- | --- | --- |
| ClearOne Advantage | Excellent | Mixed Feedback | Consistent Track Record |
| Pacific Debt Relief | Excellent | High Praise | Consistent Track Record |
| Atlas Debt Relief | Complaints about Hidden Charges | Mixed Feedback | Criticized for Not Delivering on Promises |
In conclusion, Atlas Debt Relief shows room for improvement when compared to other companies in the industry. While it offers similar services, its lack of transparency, inconsistent customer service, and questionable effectiveness make it less appealing. As consumers, it is crucial to make informed decisions by researching and comparing different companies before choosing a debt relief service.
Conclusion
As we approach the end of this critical review on Atlas Debt Relief, it's essential to consolidate what we've uncovered. Atlas Debt Relief, like many in the industry, makes promises of financial freedom and debt relief through their numerous services. However, as we have seen, the reality can often fall short of these promises.
The issues that pervade Atlas Debt Relief's operations are not novel. Hidden fees, questionable efficacy, and poor customer service are merely a few of the many cited by disgruntled clients. Despite the company's claims of expertise and personalized service, many customers still find themselves grappling with the same, if not worsened, financial problems.
Comparisons with other industry players like ClearOne Advantage, Pacific Debt Relief, Tripoint Lending, and Credit 9 further highlight Atlas Debt Relief's shortcomings. These companies, while far from perfect, have demonstrated a more consistent delivery of service and better customer satisfaction levels.
Moreover, the controversy and skepticism surrounding Atlas Debt Relief cannot be ignored. The company's actions have not only drawn the ire of disgruntled clients but also caught the attention of regulatory bodies. This level of controversy is a red flag that prospective clients should not ignore.
---
In light of these findings, one may wonder if engaging with Atlas Debt Relief is playing out the financial equivalent of the movie 'Russian Roulette.' You might walk away unscathed, but the risk of damage is significantly high.
---
As a final take, it is critical to approach any debt consolidation company with caution. Always conduct your research and use tools like our comprehensive debt consolidation comparison chart to guide your decision-making process. Don't just rely on promises of financial freedom; ensure these promises are backed up by consistent, reliable service and transparent operations.
In closing, as the iconic quote from the movie 'Wall Street' goes, "Greed, for lack of a better word, is good." However, when it comes to companies like Atlas Debt Relief, one might wonder if the greed to make profit surpasses the intent to provide a good service. So, tread with caution and make informed choices on your journey to financial freedom.
FAQs
What is Atlas Debt Relief? Atlas Debt Relief is a company that offers services to help individuals consolidate their debts, negotiate with creditors, and potentially reduce their overall debt. However, it's important to approach such services with caution, as not all clients may benefit equally and there are potential risks involved.
How does Atlas Debt Relief work? Atlas Debt Relief works by negotiating with your creditors on your behalf to try and reduce the amount of debt you owe. However, this process can be risky as it's not guaranteed to work and can potentially harm your credit score.
Does Atlas Debt Relief guarantee a reduction in debt? No, Atlas Debt Relief does not guarantee any reduction in debt. The extent of debt reduction, if any, greatly depends on your individual financial situation and the willingness of your creditors to negotiate.
Can Atlas Debt Relief harm my credit score? Yes, potentially. While the company may help you negotiate down your debt, the process typically involves stopping payments to creditors which can negatively impact your credit score.
What are the fees for using Atlas Debt Relief? The fees for using Atlas Debt Relief can vary based on your total debt and the services you require. However, be wary of any company that requires substantial upfront fees before providing any services, as this can often be a red flag.
Is Atlas Debt Relief a scam? While Atlas Debt Relief is a legitimate company, it's important to fully understand the services they provide and the potential risks involved. If they promise to eliminate your debts without any potential drawbacks, you should approach with caution.
What are the alternatives to using Atlas Debt Relief? Alternatives to using Atlas Debt Relief include credit counseling, debt consolidation loans, and bankruptcy. Each of these options come with their own risks and benefits and should be considered carefully.
Can Atlas Debt Relief stop my creditors from contacting me? While Atlas Debt Relief may negotiate with your creditors on your behalf, they cannot legally prevent them from contacting you entirely.
Are there any legal implications involved in using Atlas Debt Relief? When you stop making payments to your creditors to enable debt negotiation, legal action could potentially be taken against you. This could result in lawsuits or wage garnishments.
What happens if Atlas Debt Relief is not able to negotiate my debt down? If Atlas Debt Relief is unsuccessful in negotiating your debt down, you will still be responsible for the full amount of your original debt. This, combined with the potential negative impact on your credit score, can put you in a worse financial position than when you started.