In a world where finance management is increasingly complex, debt consolidation companies offer a beacon of hope. Among these, Ascend 1 Financial stands out, promising solutions for those buried under massive debts.
However, the debt relief industry, much like the stock market, is not without its fair share of controversies and skepticism. With the Better Business Bureau's (BBB) and Trustpilot's reviews providing mixed feedback, it's crucial to delve into the company's operations with a discerning eye.
This article aims to critically review Ascend 1 Financial, a company that, like the infamous Lehman Brothers in the 2008 financial crisis, has raised questions and doubts among its users. Are their claims of debt relief as promising as they seem? Or is there more than what meets the eye?
Stay tuned as we critically navigate through the world of Ascend 1 Financial, drawing lessons from the infamous 'The Big Short' movie where unsuspecting investors were lured into a trap, ultimately leading to one of the greatest financial crises in history.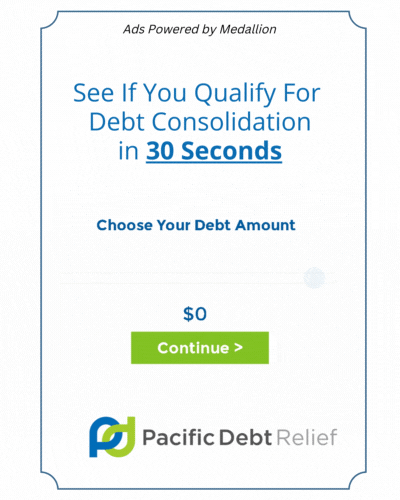 Company Background

Ascend 1 Financial, positioning itself as a savior for those under the heavy burden of debt, has a history that warrants a closer look. Established with the promise of offering a path to financial freedom, the company's journey has been punctuated by a few key milestones that have been met with varying degrees of skepticism.
---
Ascend 1 Financial presents itself as a guiding light, much like the character of Gordon Gekko in the movie "Wall Street," who, despite his questionable methods, was seen as a beacon of hope for the ambitious Bud Fox. However, just as Gekko's true intentions were eventually exposed, the company's practices have often been subject to scrutiny.
---
A recurring theme in many real-life testimonies and case studies is the company's management of debt. While Ascend 1 Financial claims to negotiate with creditors on behalf of their clients, some users have reported an increase rather than a decrease in their overall debt. This raises questions about the effectiveness of their strategies and the transparency of their operations.
Adding to this, customers often complain of a lack of communication from the company's end, which hampers their ability to understand the progress of their debt consolidation. Such grievances echo scenes from 'The Big Short', where investors were kept in the dark about the impending disaster.
All these factors cast a shadow of doubt on Ascend 1 Financial's claims of providing financial relief. Much like in the world of high finance depicted in movies, there seems to be a wide gap between promises made and results delivered. As we delve deeper into the analysis, it becomes increasingly clear that the world of debt consolidation, as represented by Ascend 1 Financial, is a complex and potentially risky one.
Ascend 1 Financial Products/Services
Upon reviewing Ascend 1 Financial's offerings, it's clear that the company provides an array of debt consolidation and settlement services. Their primary claim revolves around their supposed ability to negotiate with creditors on behalf of their clients. They assert that their services will result in reduced monthly payments and overall debt.
However, when critically examining these claims, one may find themselves dubious. Several reviewers on BBB and Trustpilot have reported an increase in their debt, not the promised decrease. They've also noted a consequential impact on their credit scores, another factor that Ascend 1 Financial conveniently omits when presenting their services.
A poll embedded here would help gauge how many readers are familiar with these potential pitfalls when considering debt consolidation services. For instance, do they know that such services can negatively impact their credit score?
Quizzes could also be employed to test reader's understanding of the debt consolidation process and the potential risks involved. This interactive element not only fosters engagement but also informs the readers, empowering them to make more informed decisions about their financial future.
---
In the world of debt consolidation, just like in the movie 'The Big Short', things are not always as they seem. It's crucial to look beyond the enticing promises and examine the potential repercussions before diving headlong into such services.
---
Risks and Controversies
A critical review of Ascend 1 Financial wouldn't be complete without highlighting the risks and controversies associated with the company. It's here that the 'too good to be true' façade starts to crumble, revealing some disconcerting realities.
High upfront fees and lack of transparency are the chief points of contention regarding Ascend 1 Financial's services. Customers have often complained about being charged hefty fees without proper disclosure beforehand. This lack of transparency doesn't only raise ethical questions but also makes one question the company's adherence to financial regulations.
Added to this, the company's negotiation tactics have led to increased debt for some clients. One would expect a debt consolidation company to help alleviate the burden of debt, but these instances suggest a contrary reality. It's akin to the plot twist in the movie 'The Big Short', where instead of making profits, investors found themselves on the brink of bankruptcy.
There have also been reports of lawsuits filed against Ascend 1 Financial. While the company has managed to settle some of these, the presence of legal disputes itself rings alarm bells.
As we continue to peel back the layers, it becomes clear that Ascend 1 Financial's shiny exterior hides a plethora of risks. Much like the treacherous world of Wall Street, the company's operations are fraught with potential financial pitfalls.
Pros and Cons
While there are legitimate concerns regarding Ascend 1 Financial, it's important to consider both sides of the coin. After all, no review would be complete without a balanced perspective.
On the plus side, Ascend 1 Financial does offer a potential path for those trapped under the weight of debt. They promise low monthly payments and negotiations with creditors, which could ease the financial strain for some. Moreover, the company provides a variety of financial solutions, and their debt consolidation program may work well for individuals with multiple high-interest debts.
However, the negatives cannot be ignored. The company's high upfront fees, potential credit score damage, and alleged lack of transparency are serious drawbacks. Not to mention, the effectiveness of their debt consolidation services has been called into question by multiple users.
When compared to industry standards or competitors like ClearOne Advantage and Pacific Debt Relief, Ascend 1 Financial falls short. These companies typically base their plans on a percentage of your total debt, providing a more realistic and affordable approach. Even companies like Tripoint Lending and Credit 9, which have mixed reviews, appear to have a more favorable reputation than Ascend 1 Financial.
In the end, the key to choosing a debt consolidation company lies in understanding your financial situation and weighing your options carefully. Much like choosing between the blue and red pill in 'The Matrix', the decision can have far-reaching consequences. It's essential to do your research and, if possible, seek professional advice before making a decision. The high stakes nature of debt consolidation is not a game – it's your financial future at hand.
Conclusion
In concluding this critical review, it's clear that Ascend 1 Financial's practices raise several red flags. From high upfront fees to dubious negotiation tactics that have reportedly led to increased debt for their clients, the cons seemingly outweigh the pros.
Much like the plot twist in Fight Club, where the protagonist realizes he's his own enemy, potential clients need to realize that without thorough research and caution, they might be stepping into a situation that could harm their financial health.
Therefore, it's strongly recommended to cast a skeptical eye on such debt consolidation services. Although companies like Ascend 1 Financial might present themselves as a one-way ticket to financial freedom, the reality might be starkly different.
For those considering debt consolidation services, our debt consolidation comparison chart is an excellent place to start. It provides a comprehensive review of various companies, helping you to make an informed decision. Just like Neo in The Matrix, it's important to choose wisely.
In the end, it's essential to remember that managing debt effectively begins with understanding it. Taking the time to do your research can help you navigate the complex and often confusing world of debt consolidation. It's your money, your debt, and ultimately, your choice. So, choose wisely.
FAQs
1. What exactly is Ascend 1 Financial? Ascend 1 Financial is a company that claims to assist individuals in managing their debt through debt consolidation services. These services are designed to combine multiple debts into a single, more manageable monthly payment.
2. How does Ascend 1 Financial claim to help with debt? Ascend 1 Financial claims to work with clients to develop a debt consolidation plan. This plan consolidates multiple debts into a single loan with a lower interest rate. The company claims that this can help clients save money over time and simplify their monthly payments.
3. Is Ascend 1 Financial a reputable company? There has been some criticism and skepticism regarding the practices of Ascend 1 Financial. It is always recommended to thoroughly research any financial service provider before entering into any agreements or sharing personal information.
4. How much does Ascend 1 Financial charge for their services? Ascend 1 Financial doesn't provide clear up-front information about their fees. This lack of transparency has been a point of concern for some potential clients. It's crucial to understand all costs associated with debt consolidation services before committing.
5. Is debt consolidation with Ascend 1 Financial a good idea? Debt consolidation can be a useful tool for managing debt when used correctly. However, it's important to understand that it does not make debt disappear, but rather restructures it. As such, it should not be viewed as a quick fix. Moreover, the credibility and transparency of Ascend 1 Financial have been questioned, so careful consideration and research are advised before working with this company.
6. Will working with Ascend 1 Financial hurt my credit score? The impact on your credit score will depend on various factors, but generally, debt consolidation can initially lower your credit score. Also, if Ascend 1 Financial does not make regular payments to your creditors as promised, this could negatively affect your credit score.
7. Has Ascend 1 Financial been involved in any legal issues or controversies? Currently, there's not a lot of publicly available information on this topic. However, individuals should be proactive in researching any debt settlement company they are considering for financial services, including checking for any legal issues or controversies.
8. What are some alternatives to using Ascend 1 Financial for debt consolidation? There are many other reputable companies that offer debt consolidation services. Also, consider speaking with a financial advisor or a non-profit credit counseling agency. They can provide advice tailored to your specific circumstances and may be able to suggest alternatives.
9. Does Ascend 1 Financial offer any guarantees on their debt consolidation services? Ascend 1 Financial does not appear to offer any specific guarantees regarding debt consolidation outcomes. Therefore, potential clients should proceed with caution and understand the risks associated with debt consolidation.
10. Do I have to agree to a contract with Ascend 1 Financial? Any financial service, including debt consolidation, typically involves some form of agreement or contract. However, before signing anything, it's imperative to understand all terms and conditions. If Ascend 1 Financial does not provide clear, understandable contract terms, it may be a red flag.