In today's world, personal loans have become an essential tool for individuals to manage their financial needs. With the rise of online lending platforms like Credit9, applying for a personal loan has become quicker and easier than ever before. However, with so many options available, it can be challenging to determine which platforms are legitimate and which ones are scams. In this review, we will take a closer look at Apply.Credit9.com to determine if it is a legitimate personal loan provider or a scam.
At Credit 9, they understand that life can be unpredictable and that sometimes you need a little extra help. That's why they provide their clients with the opportunity to choose from a variety of personal loans and debt consolidation options that best suit their needs. They have three websites that allow customers to easily compare different loan options, apply for a loan and find out what their monthly payments would be. Their expert team is available to answer any questions and help customers make the best decision for their financial needs. With their help and expertise, customers can get the financial help they need in order to get back on track.
Credit9.com
Apply.credit9.com
Loans.credit9.com
All loans available through Credit9 LLC are made by Cross River Bank.

Apply.Credit9.com Summary
Apply.Credit9.com is a great option for those looking to take out a loan to pay off debt. It has been receiving a lot of attention recently as one of the best lenders available. The website makes it easy to find a loan that works for you, with a wide range of loan types and flexible repayment options. They also provide excellent customer service, with a helpful support team and an easy-to-use online portal. With such great features, Apply.Credit9.com could be the perfect choice for those looking for a loan to pay off their debt.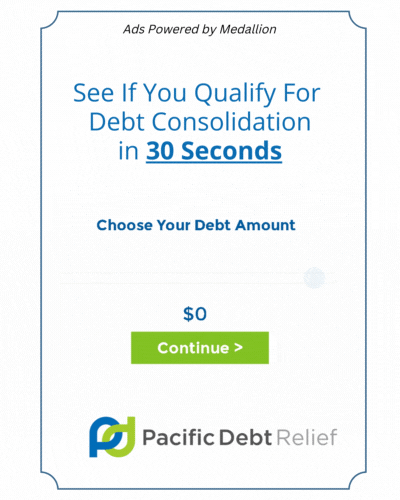 Cross River Bank is committed to helping individuals and businesses access the loan products they need. Through Credit9 LLC, Cross River Bank offers a wide variety of loan products, from personal loans to home loans to business loans. All loans are available through Credit9 LLC, providing customers with a one-stop shop for all their loan needs.
APRs, or annual percentage rates, are a key factor to consider when shopping for a loan or credit card. APRs determine how much the loan or card will cost you over the course of the year. The range of APRs can vary widely from 4.99% to 24%. It is important to compare different loan and credit card offers to make sure you are getting the best deal possible.
An origination fee of 2.5% is a fee charged by lenders for processing, evaluating, and setting up a loan. This fee is usually a percentage of the loan amount and is generally paid upfront when the loan is taken out. The origination fee is the lender's way of compensating themselves for the work they do in setting up the loan.
Loans with low-interest rates or higher than $35,000 are probably going to be brokered, meaning that the borrower will be working with a company to find them the best deal for their loan. Brokers can help borrowers find the lowest interest rates and terms, as well as lenders that are willing to provide the loan amount needed. They can also provide advice on repayment plans and other financial matters, making the whole loan process much easier and more efficient.
Credit9, LLC is a Delaware Limited Liability Company that was established to provide financial services to individuals and businesses. The company is committed to providing responsible credit solutions that help individuals and businesses achieve their financial goals. Credit9, LLC strives to maintain a high standard of customer service and financial responsibility, creating a positive and secure experience for their customers.
When applying for a loan, it is important to understand that the loan amount, APR amount and terms a customer qualifies for may vary depending on their credit score and the legal regulations of the state in which they reside. Lenders take into account the creditworthiness of the borrower, their ability to repay, and the local laws in order to determine the loan amount and terms that they are able to offer.
Credit9 is a trusted lender that has lending licenses for 18 states in the United States. Their rates are competitive, ranging from 18% to 24%. If you are considering a loan, you can check your state rates on their licensing page. Credit9 makes it easy to find the right loan and the best rate for your individual needs. With their experienced team, you can be sure that you are getting a quality loan and customer service.
Credit9: Who Are They?
Credit9 is a debt consolidation and relief company that has been in business for 9 years. It is registered in Delaware and is licensed by the DFPI (Department of Financial Protection and Innovation LLC CA CFL 60DBO-83965). Credit9 offers debt consolidation loans to consumers and businesses but is not a debt settlement program. The company has an A+ rating with the BBB and has garnered 1,676 customer reviews, with 37 complaints filed against it. Credit9 was incorporated in 2021 and is a reliable source for debt relief.
Apply.credit9.com is a financial service provider affiliated with Americor and Fast Loans Funding. It is also known as Credit9 Holdco Inc and offers customers access to a range of financial services. Customers can contact the company at (800) 291-0172 for more information about the services they offer or to obtain assistance with their financial needs. Apply.credit9.com provides customers and consumers with an easy and secure way to access financing and loans, allowing them to make the most of their financial opportunities.
Can You Tell Me What The Fees Are For Apply.Credit9.com?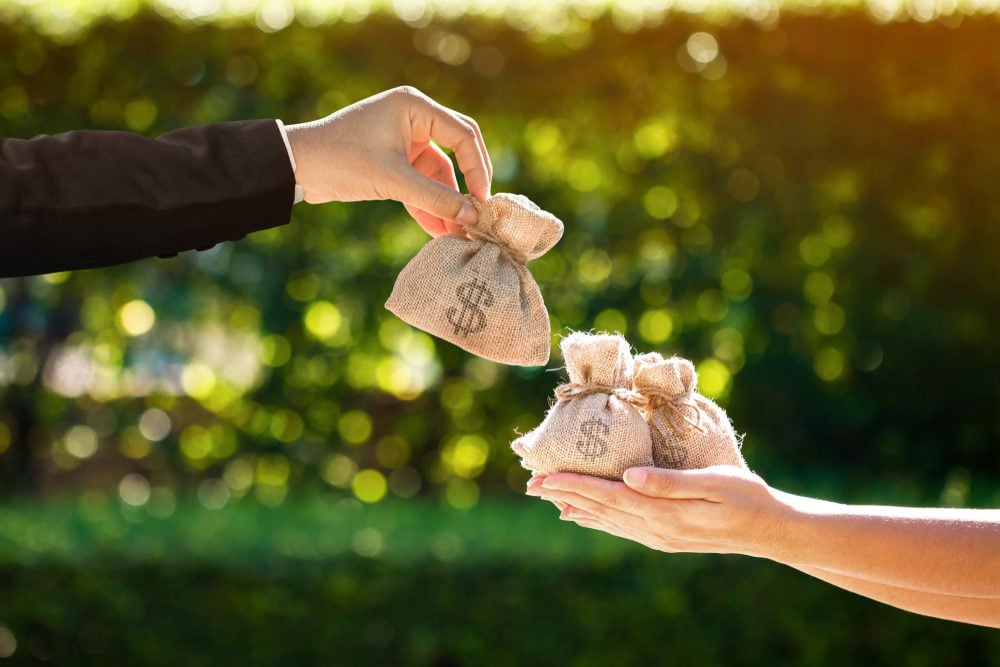 Apply.credit9.com advertises low interest rates starting at 4.99%, however, paying the typical rate for most states usually ranges between 18-24%. It's important to note that every loan comes with an origination fee of 2.5%. Loans that are worth more than $35,000 may be passed on to other lenders which may offer lower interest rates.
When taking out any loan, it is important to be aware of the fees associated with it. Common fees associated with loans include interest, origination, and late payment fees. Interest is the amount of money the lender charges for using the loaned funds. Origination fees are usually a one-time fee charged at the start of the loan. Finally, late payment fees are charges incurred when a payment is made after its due date. Knowing and understanding these fees is essential in making an informed decision when taking out a loan.
How does Loans.Credit9.com work?
If you're considering an apply.Credit9.com debt consolidation loan to consolidate debt, the amount save money you can borrow, interest rate, and repayment term will depend on your credit score and state laws. Generally, the minimum loan amount will vary from state to state. To make sure you're getting the best deal, it's important to compare the different loan offers available. With the right loan, you can pay off your debt and get back to financial stability.
An example of a loan with low interest rates and terms is as a loan designed as follows:
Loan Amount: $4300.00
Annual Percentage Rate: 24.00%
Number of Payments: 30
Monthly Payment: $191.99
The approval process for the loan processor Credit 9 may take longer than expected if additional documents are needed for review. Credit 9 does not work with debt settlement companies, so they will not be able to assist in this process. In order to move forward with the approval process, it is important to provide Credit 9 with all the necessary documents they request. Doing so will help ensure a smooth and efficient approval process.
What Are the Requirements for A Personal Loan from Apply.Credit9.com?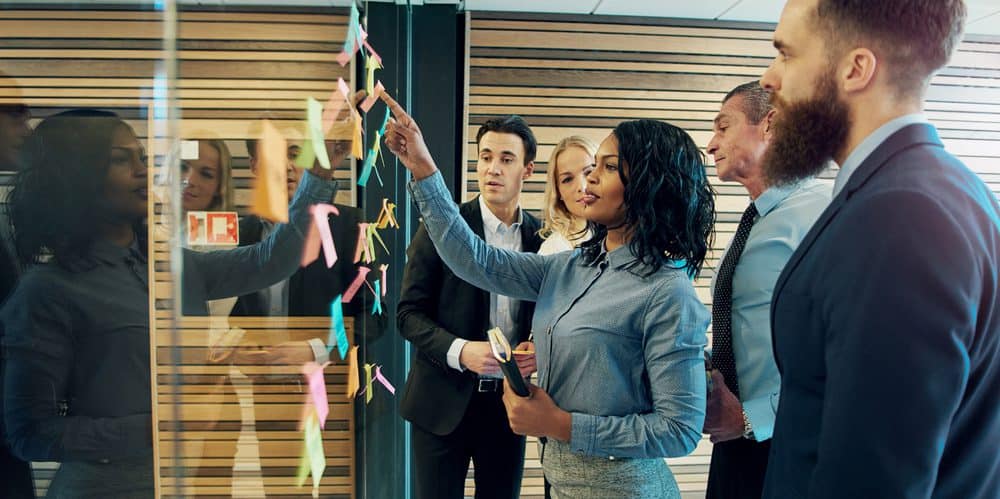 Apply.Credit9.com requires the following criteria to qualify for an actual loan:
Be at least 18 years old
Have a regular source of income
Have a checking or savings account in your name
Have a valid email address and phone number
If you are an adult who is a legal or permanent resident of of the United States and has a valid Social Security number, a steady income, and a checking or savings account, you should be eligible to apply for a free personal loan from apply.Credit9.com. After submitting the required documentation and information, the loan should be approved quickly, and the funds can be deposited directly into your account. The process is straightforward and you should be able to get the loan with minimal hassle.
How Much Is The APR On A Personal Loan From apply.credit9.com?
Apply.credit9.com is a great option for those looking to finance their next purchase. With competitive rates ranging from 4.99% to 24% APR, including an origination fee, this company offers lower rates than traditional lenders. Not only that, but they also provide flexible payment terms and options to suit individual needs. This makes it a great choice for those looking for a convenient and cost-effective way to access the credit they need.
Do You Know How Much You Can Save With Credit 9?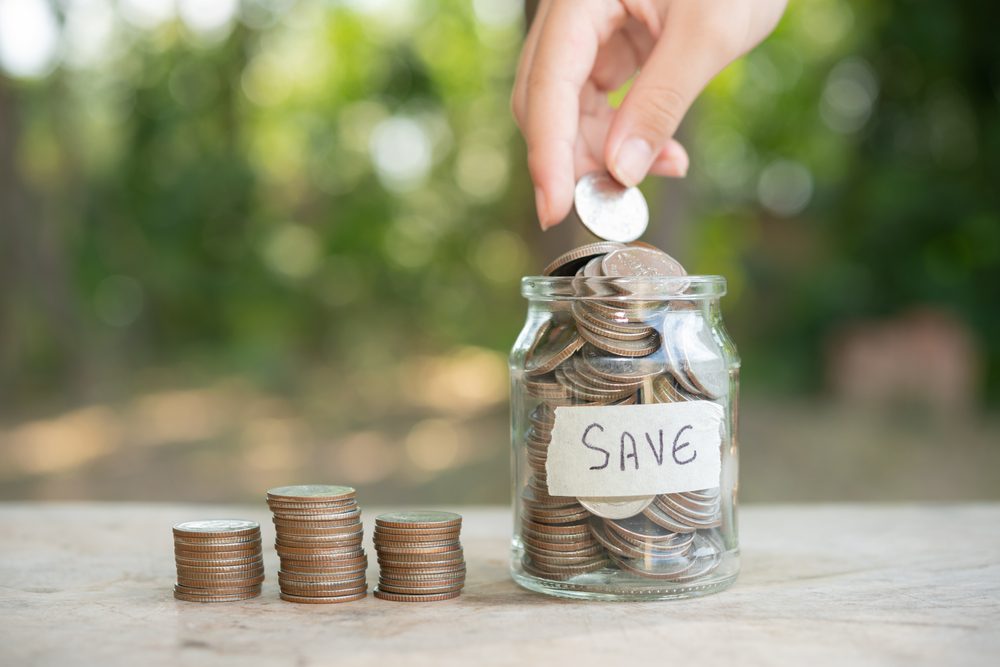 Apply.credit9.com can be a great asset to help save you money on your credit card debt. With a lower interest rate, you can also pay off your credit and debt in a more affordable manner with fixed and manageable payments. Consolidation loans are also an option to consider, as they can help free up some extra funds for things like your dream wedding or vacation. However, it is important to be careful when taking on a loan, as missed payments or defaults could ruin your credit score and cause financial difficulties.
What Effect Does apply.credit9.com Have On Your Credit Score?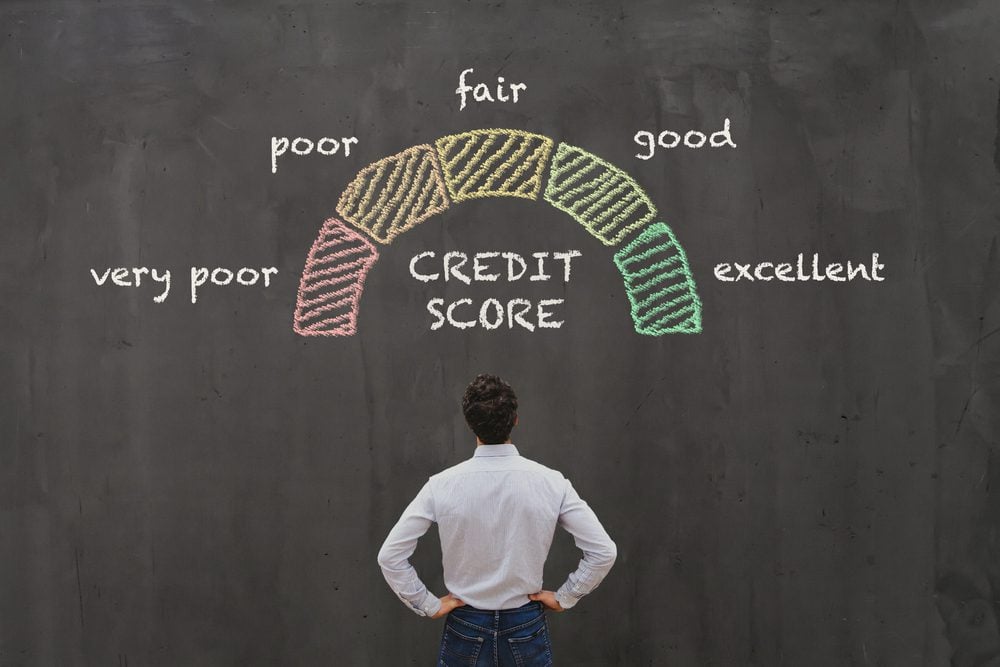 Before taking out a personal loan, it's important to understand the process, as well as the potential impact on your credit score. Generally, the lender will perform a soft inquiry, which gives you an estimation of the potential loan terms and interest rates you may qualify for. Soft inquiries don't affect your credit score, so you can get an idea of the terms without worrying about damaging your score.
Once you have approved the terms and conditions of a loan, the lender will need to do a hard credit inquiry to get a comprehensive view of your credit history and offer you the final rates. This hard inquiry can have a negative effect on your credit score, as it shows that you are taking on more debt. It is important to make sure that the loan is necessary and that the terms are favorable, as it could have a detrimental effect on your credit score if not managed properly.
Exactly Who Is Credit9 Affiliated With?
Apply.Credit9.com is an online platform affiliated with Americor and Fast Loans Funding that provides customers with a variety of loan products and services. Customers can easily apply for the loan that best suits their needs, with the whole process being secure and simple. Additionally, the website offers helpful tips and advice to ensure users make the right decision when it comes to their finances. With the help of Apply.Credit9.com, customers can find the perfect loan product to fit their financial needs.
Credit9 BBB Reviews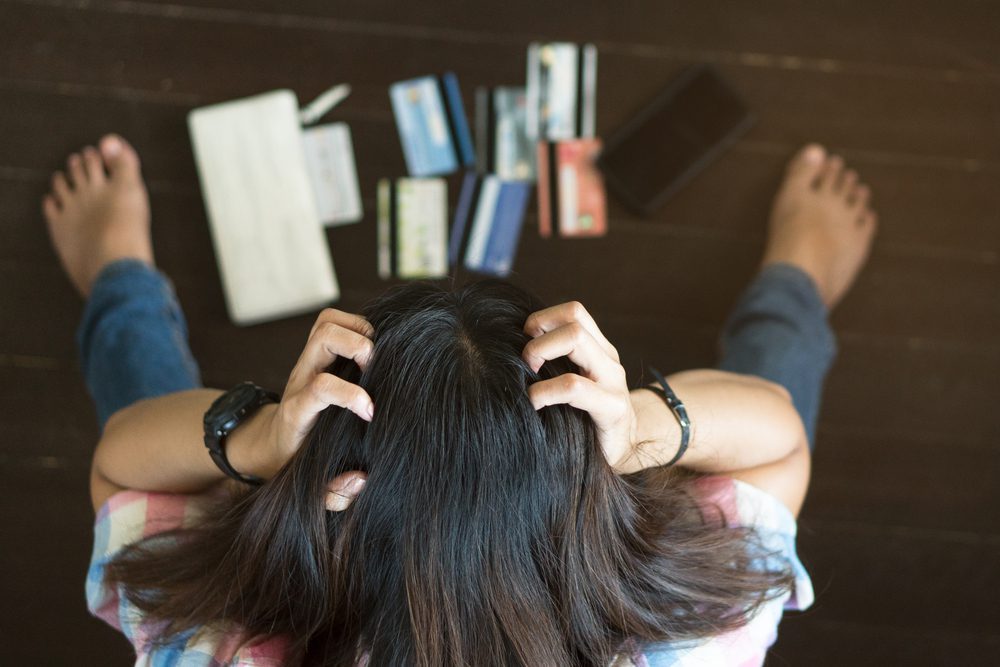 Apply.Credit9.com has had 37 complaints closed in the last three years, 11 of which were closed in the last 12 months. The latter claims the majority of these complaints were related to product/service and billing process and collection issues. Despite the complaints, Credit9 is accredited by the BBB and has an A+ rating and a very good score with Trustpilot. This shows that, while the company has had customer complaints, it has taken the necessary steps to address those complaints and improve its customer service.
How Does An Unsecured Personal Loan Work?
Unsecured loans, also known as signature loans, are a great option for those who don't want to put up any collateral. This means that if you are unable to meet the repayment obligations, creditors or debt consolidation companies are unable to seize any of your assets. However, due to the risk associated with unsecured loans, lenders often charge higher interest rates and require good or excellent credit. This can make unsecured loans not the most cost-effective option for everyone, but if you have the right credit score, it can be a great way to take out a loan without having to put up any collateral.
How Does A Secured Loan Work?
Secured loans are a type of loan that is backed by collateral, meaning that if the loan is not repaid, the lender can take possession of the borrower's assets in payment. The most common types of secured loans are mortgages and car loans, however, any type of asset can be used as collateral. It is important to be aware of the consequences of taking out a secured loan because a repossession stays on your credit report for up to seven years. It is important to consider all of all your options before committing to a secured loan.
Is It Better To Get A Secured Or Unsecured Personal Loan?
When considering personal loans, it's important to weigh the pros and cons of a secured and unsecured loan. For those with a strong credit score and a debt-to-income ratio below 50%, an unsecured loan is likely the best option. Pre-qualifying for an unsecured loan can be a good way to figure out what kind of rates lenders will offer. It's also important to note that pre-qualifying won't have an impact on your credit score. Knowing the monthly payments beforehand can help you to determine if the loan fits within your budget.
Borrowing money can be a risky endeavor, but a secured loan reduces the amount of risk associated with it. This type of loan requires an asset to be used as collateral, so if the borrower fails to repay the loan, the lender is able to reclaim the asset. This type of loan can be beneficial for both the lender and the borrower, as it provides the borrower with access to funds while also providing the lender with additional security. For example, if a borrower needs to use their car to get to work and the lender requires it as collateral, then not only are they at risk of losing their car, but they also risk losing their source of income.
Collateral can be a great way to get a lower rate from an online lender if you're not feel confident you can make your payments on time. It is not always necessary for bad-credit borrowers, but it can help to secure a loan. It's important to consider all of your options when applying for a loan and make sure you understand the risks and benefits of each. Collateral can be a great way to make sure you get the best rate possible, especially if you have a low credit score.
ApplyCredit9Com FAQs
Is it an easy process to apply for a loan at applycredit9com?
Applying for a loan at the site applycredit9com is a straightforward and simple process. All you need to do is fill out a short online form with your personal and financial information and then submit it. The loan application process is secure and encrypted to ensure your information is safe.
Is Credit9 offering low interest rates?
Yes, Credit9 is offering low interest rates for its customers. They have a range of competitive rates for personal loans, mortgages, and credit cards and simplify them. In addition, they provide flexible repayment plans and great customer service. They also offer a variety of services such as debt management, budgeting advice, and access to financial experts. With Credit9, you can get the help you need to simplify your life and be debt free.
Is Credit9 Legit or a Scam?
Credit9.com is a legitimate company that helps many people get the financial assistance they need, but there are mixed reviews online about the company. Some reviews are positive and praise the company, while others claim that it's hard to work with. It's important to remember that reviews can be subjective, and while it's wise to read reviews before signing up, it's also important to take them with a grain of salt. Ultimately, it's up to the individual to decide if Credit9.com is the right company for them.
Taking out a loan is a big decision that should not be taken lightly. It is important to research the different loan types and compare interest rates from different lenders to ensure you are getting the best deal. Reading customer reviews of lenders can give you valuable insights into the quality of their products and services and help you decide whether or not a loan is right for you. Doing your research before taking out a loan can help you make the best decision for your financial future.
Apply.Credit9.com
Apply.Credit9.com Review
There are mixed reviews online about apply.credit9.com, with some people praising the company while others are making claims that it is a scam. However, the company is legitimate and claims to help many people get the financial assistance they need.