AmOne, a loan marketplace, utilizes a unique matching system created by financial experts to swiftly identify potential loan options and other financial remedies. Their aim is to equip consumers with the necessary information to make informed financial decisions. This article will evaluate AmOne's legitimacy. Check our AmOne review for a complete overview.
AmOne Scam?: Legitimacy and potential risks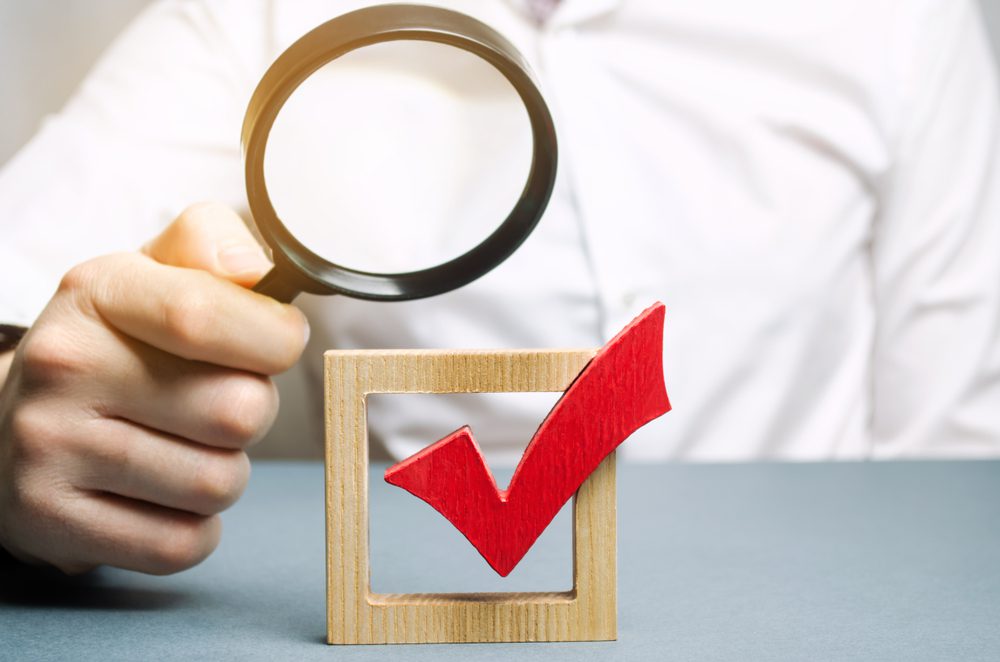 They are a loan marketplace that connects consumers with a network of third-party lenders who may be able to offer suitable loan options and other financial solutions. It uses a proprietary matching system to quickly find potential loan options for consumers based on their financial needs and other personal information. Once a consumer is matched with a lender, they will work directly with the lender to complete the application process and receive funding.
This marketplace offers financial solutions for consumers and small business owners with different credit ratings. They provide a fast and efficient way for potential borrowers to get matched with multiple lenders, which increases their chances of getting loan approval. With AmOne, borrowers can compare loan options and choose the one that best fits their financial situation.
The loan providers that AmOne works with offer a range of loan amounts, interest rates, and monthly payments. In addition to connecting borrowers with lenders, AmOne also provides credit monitoring services to help consumers keep track of their credit scores and prevent identity theft.
AmOne is committed to protecting its customers' privacy and does not share personal information with third-party advertisers. To qualify for a loan through AmOne, borrowers typically need to have a regular source of income and meet a minimum annual income requirement set by the lender.
AmOne is a legitimate marketplace that can help you get the funds you need without the risk of being scammed. However, it is important to understand the risks of unsecured personal loans and to weigh them against the potential benefits. If you are considering a loan, be sure to talk to a financial advisor to ensure you understand the terms of the loan and the impact it could have on your credit score.
How Much Are Their Fees?
AmOne's loan linking assistance is provided free of charge, meaning customers can use their service without any cost.
Before signing the loan agreement, it is crucial for customers to carefully examine the loan conditions and charges. The lenders they work with might charge them for loan origination, prepayment, or other services. These fees will be disclosed to the customer in the loan agreement by the lender.
It is important to keep in mind that certain loan providers may impose higher interest rates or fees compared to others. In order to secure the most favorable terms according to their own situation, borrowers should explore various loan options before settling on a choice.
Does AmOne conduct a credit check?
When someone applies for a loan through AmOne, the company can conduct a non-damaging credit check to determine if the individual is creditworthy and explore various loan options. This soft credit check will not affect the applicant's credit score.
If a consumer decides to apply for a particular loan, the lender may conduct a comprehensive credit check known as a hard inquiry during the application process. This type of credit check is more in-depth and could impact the consumer's credit score. It is important for consumers to understand the potential consequences of a hard credit check before they apply for a loan.
AmOne has designed their credit verification procedure to assist individuals in finding suitable loan alternatives that match their financial requirements and credit score, while also minimizing the impact on their credit rating.
Does AmOne Offer Debt Consolidation Loans?
Yes, AmOne can provide assistance in consolidating debts. It is among the financial services they offer for those having trouble with multiple debts, like credit cards and personal loans, by allowing them to combine these monthly payments into a single, more manageable payment.
To begin, an individual can submit an online form to express interest in debt consolidation. Afterwards, the proprietary system will connect them to lenders that offer debt consolidation loans. Subsequently, the consumer can review the available loan options and choose the one that best suits their requirements.
It's essential to be aware that debt consolidation may not be suitable for all. People should thoughtfully analyze their financial situation and make sure that a debt consolidation loan is the most suitable solution for them prior to taking the next step in filing an application.
Debt consolidation options
Debt consolidation can be a great tool for anyone who is struggling to manage their debt. With the right plan, you can combine all of your outstanding debts into one manageable payment, helping you to get back on track financially. There are a few different options available to help you achieve debt consolidation, and it's important to choose the one that best fits your financial situation.
Debt consolidation loans
Debt consolidation loans are one of the most popular debt consolidation loan options around. With this type of loan, you take out a single loan to pay off all of your existing debts. This loan will usually have a lower interest rate than the average of the rates on all of your other debts. This can help you save money in the long run, as you'll be paying a lower amount in interest each month. However, if you don't have a good credit score, you may not qualify for the lowest interest rate available.
Debt management plans
Debt management plans are another option for consolidating debt. With this type of plan, you work with a credit counseling agency to develop a budget that will help you pay off your existing debts. The credit history agency will work with your creditors to negotiate lower interest rates and monthly payments. This type of plan can help you pay off your debt in a reasonable amount of time, but it can also have a negative impact on your credit score.
Debt consolidation programs
Debt consolidation programs are another option for consolidating debt. These programs allow you to combine all of your debts into one monthly payment, which is then paid to the debt consolidation company. The company will then use the money to pay off your creditors. These programs usually have lower interest rates than other types of debt consolidation, but they can also have a negative impact on your credit score.
No matter which debt consolidation option you choose, it's important to understand the pros and cons of each option. Make sure you do your research and find the best option for your financial situation. With the right plan, you can get back on track financially and get out of debt.
AmOne BBB Rating
Since 1999, AmOne has been operating in the industry and has received a top-notch rating of A+ from the Better Business Bureau (BBB). However, it should be noted that AmOne has not yet received accreditation from the BBB, which entails meeting specific criteria for reliability and transparency. Nevertheless, their A+ rating demonstrates that they have a strong history of addressing customer complaints and finding solutions.
According to the BBB, AmOne has received two customer reviews and has resolved one complaint. However, it is important to note that these numbers may change over time and may not accurately represent the experiences of all customers with the company.
Although accreditation can be a valuable measure of a company's reliability, it should not be the sole criterion for assessing a company. Conducting comprehensive research and examining customer reviews, credit ratings, and testimonials are crucial to gaining a deeper understanding of the company's reputation and quality of customer service.
AmOne Debt settlement company referrals
Debt can be an overwhelming burden for many people, and it can be difficult to know where to turn for help. Fortunately, there are a number of debt settlement companies that can help individuals and families manage their debt and get back on track financially. One such company is AmOne, which specializes in referring clients to reputable debt settlement companies.

AmOne offers a variety of loan referral services that can help individuals and families find the right debt settlement company for their needs. They provide personalized service and can match clients with the best debt settlement companies in their area. In addition, they can provide guidance and advice on how to negotiate the best deal and get the most favorable terms.

Advantages of working with a debt settlement company include a reduction in monthly payments, the elimination of late fees and collection agency calls, and the ability to pay off debt in a shorter time frame. Debt settlement companies can also help clients set up a budget and provide guidance on how to manage money more effectively.
However, there are some potential disadvantages to working with debt settlement companies, including the possibility of being sued by creditors. Additionally, debt settlement companies often require a large upfront fee, and there is no guarantee that the debt will be completely eliminated.
For those who are struggling with debt and looking for a way to get out, AmOne can provide the necessary resources and guidance to make the process easier. With their personalized loan referral services, clients can be matched with the best debt settlement companies in their area and get the help they need to get back on track financially.
AmOne Scam? Final Thoughts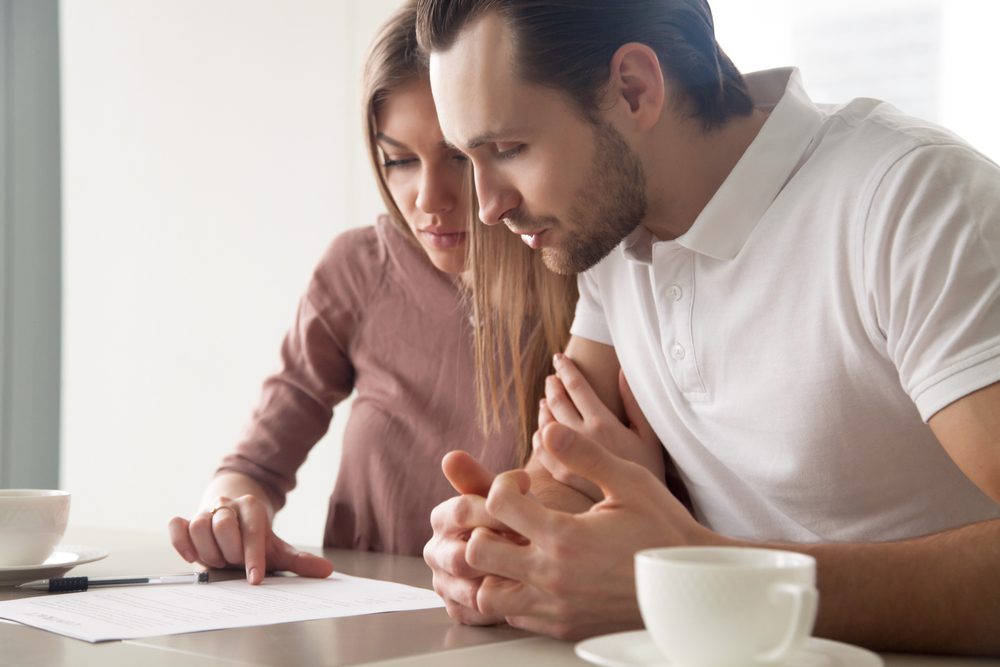 To sum it up, AmOne is a beneficial choice for individuals looking for financial services, especially loans. Their advanced system for matching offers fast access to various loan alternatives and financial options, and their extensive network of lenders increases the likelihood of discovering the proper loan. Nevertheless, it's important to keep in mind that AmOne isn't a direct lender and may not offer the most competitive rates or terms when compared to other loan marketplaces. Thus, it's crucial to conduct thorough research and compare different options before deciding.