Debt can feel like a heavy burden weighing you down. You may be considering debt relief services as a way to get some relief. Alleviate Financial Solutions is a company that offers debt relief services and has been gaining popularity in recent years. But is Alleviate Financial Solutions a scam, or is it legit? Do they have excellent customer service? In this review, we'll take a closer look at the company and help you decide whether its services might be right for you.
The Alleviate Financial Solutions team was founded in 2018 to help people get their finances back on track. The company offers a variety of debt consolidation services and has helped many people improve their financial status. However, there are also many negative reviews about the company. In Alleviate Financial Solutions reviews, some people have complained that Alleviate failed to deliver on its promises, and others have said that the company is a scam. So what is the truth about Alleviate Financial Solutions?
Alleviate Financial Solutions has both positive and negative reviews. However, it is crucial to remember that not every company is flawless, and even trustworthy businesses with excellent customer service can sometimes make errors. Thus, before you opt to use Alleviate's services, it is key that you investigate thoroughly and ensure that you comprehend the terms of their contract.
Alleviate Financial Solutions Pros And Cons
When making the decision to use alleviatefinancial.com, it is important to be aware of the company's more negative aspects. There have been multiple reports of bait-and-switch tactics, as well as many negative reviews online. Additionally, customer service is said to be very poor.
You have other options if you're looking for financial assistance besides Alleviate Financial Solutions. It may be a good idea for you to check out other debt consolidation reviews so that you can gain more information about your financial status as well
How Alleviate Financial Solutions Works
Debt relief companies offer to negotiate with your creditors on your behalf to settle your credit card debt for less than what you owe. This may sound like a great solution to your debt problems, but there are some risks involved. These companies typically charge a performance-based fee, and their account management systems may not always be in the best interests of consumers.
This company works with your creditors to settle your credit card debt with a settlement agreement for less than you owe. While this may sound great, there are some risks involved. They engage consumers through direct mail, cold calling, and online advertising.
Settling your debt for less than what you owe may sound like a good deal, but it could still end up negatively impacting your credit score. This is because creditors are allowed to report the full amount of debt to the credit bureaus, regardless of any settlements. So even though you may have paid off part of your debt, your credit score could still suffer.
You may also be sued by your creditor. You may be required to pay more than you originally owed in addition to interest and fees if this occurs.
Be sure to understand the risks involved before you decide to work with Alleviate Financial Solutions. Consolidation loans are not suitable for everyone as a means of achieving financial freedom.
What Is Alleviate Financial Solutions?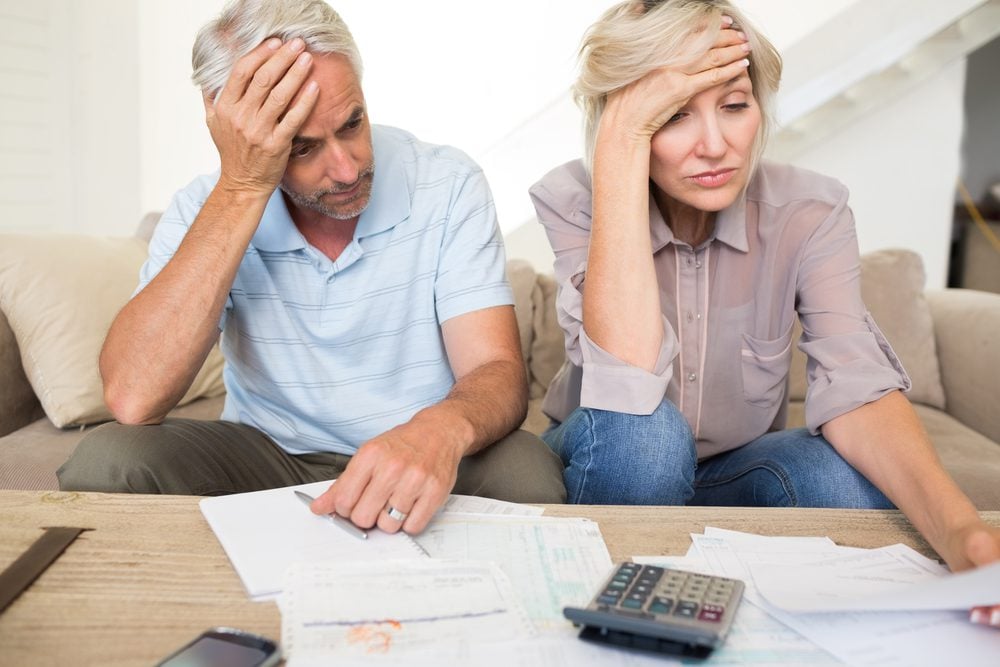 Alleviate Financial Solutions is a debt consolidation company that helps consumers in the United States get out of debt. The company was founded in 2018 to help people consolidate their debts and get back on track financially. Alleviate Financial Solutions offers a variety of debt consolidation services to help consumers get out of debt and improve their financial situation.
Alleviate Financial Solutions works with consumers to negotiate with creditors and lower their overall debt. In addition to helping consumers reduce their debt, Alleviate Financial Solutions also provides educational resources and account management systems. These tools are designed to help consumers understand debt and how to manage it effectively.
You must understand the terms of your agreement and the risks involved before you decide to work with Alleviate Financial Solutions. If you do not take action, you may find yourself in a worse financial situation than you are presently in.
How To Qualify For Alleviate Financial Solutions
To be part of the Alleviate family, you must follow these important details:
Maintain a debt-to-income ratio of no more than 50%
Have at least $7,500 in unsecured debt (not including mortgages or car loans).
Make at least $500 in monthly payments
You may be a good candidate for Alleviate Financial Solutions if you meet these qualifications. To determine whether their services are right for you, they offer a free consultation.
How Much Does Alleviate Financial Solutions Charge?
Due to Alleviate Financial Solutions' individualized approach, there is no simple answer to this question. You can, however, get a general idea of how much to expect.
It is typical for Alleviate Financial Solutions to charge a percentage of the debt that is settled as part of the debt settlement process. Typically, this fee ranges between 15% and 20%. If you settle a debt of $20,000, you will likely pay a fee of $3,000 to $4,000.
Alleviate Financial Solutions' additional costs can add up fast, so be aware of them before signing up.
So, If you are considering Alleviate Financial Solutions, be sure to ask about all of the associated fees. By doing so, you will be able to determine whether Alleviate Solutions is suitable for your needs.
How Does Alleviate Financial Solutions Affect Your Credit?
You may be wondering how a performance-based fee structure will affect your credit score if you're considering debt settlement. Do not expect quality and performance improvement. You may experience a negative impact on your credit score as a result.
If you settle a debt, the creditor accepts less than the full amount you owe because they believe you are facing financial hardship. A "settlement" is reported to the credit bureaus as negative information.
A major risk is that you may end up owing more money than you originally owed. It is possible for the creditor to settle your debt for less than the amount you owe, but they can still report the full amount to the credit bureaus, which could adversely impact your credit score.
As well as resulting in financial freedom, debt consolidation can also lead to other problems, such as wage garnishment and legal action from your creditors. Consider all the pros and cons of consolidating your debt before making a decision. For more information, you may wish to speak with a financial advisor or a credit counseling agency.
How Do You Pay Back Alleviate Financial Solutions?
Alleviate Financial Solutions does have some drawbacks that are worth considering before using its services. One of the primary disadvantages is that you will be required to repay the entire debt, plus any fees, within a set period. This could be difficult for some people to do, particularly those who are still struggling financially.
Using this type of personal loan company will also negatively affect your score of your credit card. This is because the debt will appear on your credit report as "settled for less than the full balance." The good news is that your credit score will eventually increase if you can successfully repay the debt.
There are certain situations in which Alleviate is not the right choice. It may be worth considering if you are struggling to make ends meet and are at risk of defaulting on your debt. Make sure you do your research and understand all of the potential risks before making a decision.
How To Cancel Alleviate Financial Solutions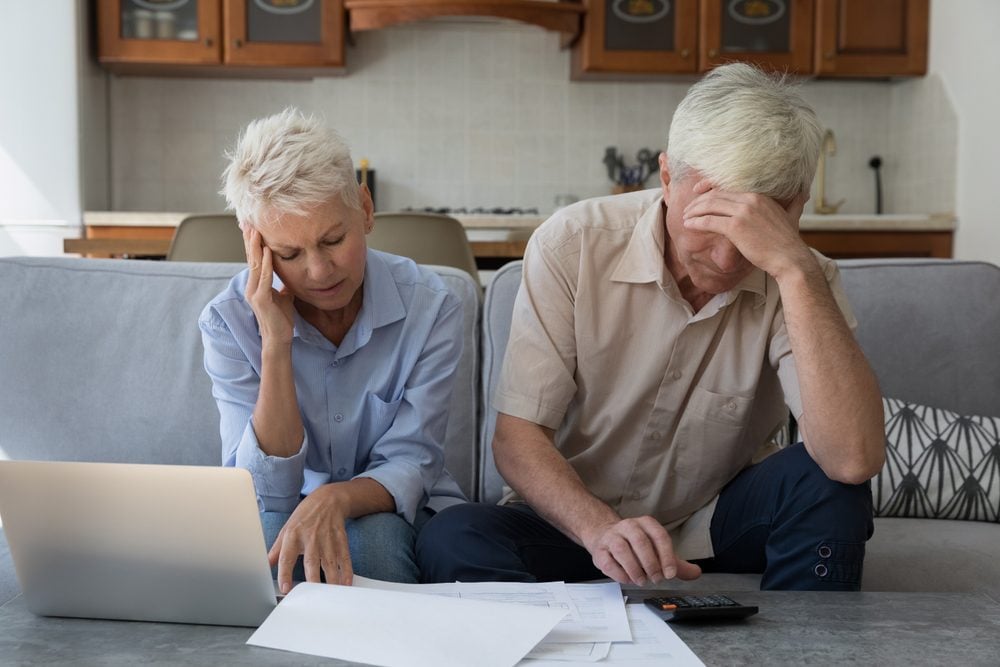 There are a few steps you need to follow to your enrollment with Alleviate Financial Solutions if your financial situation, fiscal freedom, or financial stability has changed and you need another debt settlement program.
Alleviate Financial Solutions must be notified in writing of your intention to cancel. You may send this notice by certified mail, return the receipt requested, or deliver it in person.
The next step is to cease making payments to Alleviate Financial Solutions. Your payments will be applied to your outstanding debt balance once you have given notice of cancellation, and will not be held in escrow for future settlement negotiations.
You will have to contact Alleviate Financial Solutions to request a refund if you have already paid into escrow. Refunds can take up to 60 days to process.
Please contact Alleviate Financial Solutions' customer service directly if you need assistance canceling your enrollment.
Alleviate Financial Solutions BBB Reviews
The Better Business Bureau offers accreditation to businesses that meet their standards of trustworthiness and transparency. The BBB has accredited Alleviate Financial Solutions since 2019. Despite this, 42 complaints have been resolved in the last three years. According to the BBB, Alleviate Financial Solutions has been the subject of multiple complaints and has been determined not to meet its standards. This means that they have had low rates and scores below 5 stars.
It seems that many of the users have not had good customer service and at the same time have had problems with their account manager generating a stressful situation during the whole process. These types of companies should offer excellent customer service and a good experience when taking care of debt problems. Therefore, you should always look forward to companies that have positive feedback and customer service as your number one priority.
18 of these complaints were resolved within the last twelve months. This is an increase of a significant magnitude over the previous year, which raises even more concerns. Before doing business with Alleviate Financial Solutions, potential customers should be aware of these complaints.
Here are some BBB complaints:
Complaint Type: Billing/Collection Issues
Status: Answered 04/28/2022
I am paying Alleviate financial solutions to pay off my debt's but upon checking on the one creditor payment site the account has been sold to a collection agency and it seems like the account is being paid thru a collection agency instead of the company itself.
All of the other accounts I am receiving numerous calls about the debts being over due and it seems the companies have not been contacted about having a settlement reached and late fee's are being added for each missed payment and the balance on the accounts are increasing instead of being paid off. It seems like no work has been done to contact these creditors and to get the accounts settled and to start paying these accounts off.
Complaint Type: Billing/Collection Issues
Status: Answered 04/25/2022
They have WRECKED my credit and refuse to explain why. I enrolled 4 credit accounts to their debt relief program. 3 accounts totaling about 3k of debt apiece, and the 4th account itself was a credit card with 13k debt. I signed on to pay a fixed amount per month, for ***** June 2020: Close the accounts and stop making payments.me: NO payments? them: We're getting these debts settled on the basis of your financial hardship. *If you make payments, the creditors will use that to argue that you don't have financial hardship.
* This is what they tell desperate people!!!!I did as I was told. That was 2 years ago. Every month they'd call me and say 'everything looks good, keep it up, you're gonna be debt free!'
So I left a massive 13k debt entirely unpaid for 2 years, on their expert advice. IN two years they reached settlement amounts with 3 of those 4 accounts. The last one, for 13k from Chase, they simply ignored. They didn't call the creditors. They didn't bring up the account in our phone calls. They led me to believe it was being dealt with. They also told me "if any of the creditors tries to pursue legal action, don't even worry, our attorneys represent you for free". What they mean is, when ********** gets sick of waiting for their money and sends you a court summons, one of their lawyers will tell you "you're screwed" pro ****.
I was told that my ************ are to A) DOUBLE my monthly payments to Alleviate or B) remove the Chase account and pay it off with them directly. I chose option B, and no one from Alleviate has contacted me since. The lawyer I was assigned has not responded to me for a month. *************************************************** is not monitored. Despite having requested many times to have this account removed, Alleviate is still auto-debiting the full monthly payment from my bank account and refusing to answer questions about where the money is going. I was shocked to see they are BBB-accredited.
Why Do We Focus On Alleviate Financial Solutions' Negative Reviews?
You must research any company thoroughly before making a purchase. Pay attention to both positive and negative reviews to get a well-rounded view of the company. This will help you to make an informed decision about whether or not to do business with them.
Is Alleviate Financial Solutions A Scam?
Alleviate Financial Solutions raises some red flags. There have been allegations that the company charges high fees for services that are rarely successful. When considering debt relief, it is important to keep an eye out for the fees that companies charge. As with many other debt relief businesses, Alleviate Financial Solutions charges a fee for its services. Before signing up, make sure you understand what you are getting into, as this can be costly.
Consider alleviatefinancial.com carefully if you're considering working with them. Check out reviews from past clients to see if there are any complaints. Avoid any company that can't provide you with any information online.
Make sure the company is accredited by the Better Business Bureau and has a good track record.