In 2012, ALG Tax Solutions was founded as a business consulting firm in Lansing, Michigan. In addition to providing tax relief, the organization also provides tax preparation, tax auditing, and tax litigation support. There are many benefits to working with ALG, both face-to-face and virtually, whether you are a business, a taxpayer, or self-employed.

The purpose of this ALG Tax Solutions review is to take a closer look at the company's tax support services, as well as some other noteworthy aspects.
There are some IRS tax relief programs available to taxpayers, but qualifying for one of them can be challenging. A firm that specializes in the removal of tax debt, such as ALG Tax Solutions, may be able to help you. It is always a good idea, however, to try the do-it-yourself technique before paying exorbitant fees to an expert to assist you in the matter.
What Is ALG Tax Solutions?
ALG Tax Solutions have assisted over 15,000 clients with their tax problems. Whether you need assistance filing your taxes or want to negotiate a settlement, ALG Tax Solutions can assist you every step of the way.
Even though ALG Tax Solutions is located in Michigan and has offices throughout that state, they are a national company and can assist you even if you do not live in Michigan. To create the most effective strategy to fit your needs, the company takes the time to get to know each customer and their situation.
Pros And Cons
Whenever you deal with a tax relief company, there will be pros and cons to consider. The importance of recognizing both of these aspects before making a decision cannot be overstated. Here are some of the pros and cons of using ALG Tax Solutions.
Pros
Resources for tax preparation
Nationally available
Decoding IRS tax letters
Cons
There are no professional accreditations
Costs could be high
There is no money-back guarantee
This Company Offers A Wide Range Of Services
The tax services offered by ALG Tax Solutions are tailored to the needs of businesses, individuals, and self-employed individuals. The following locations are where ALG Tax Solutions can help with both state and federal taxes:
The organization offers tax lien assistance, back tax assistance, innocent spouse relief, offers in compromise, penalty relief, and other services.
If you do not owe any taxes, ALG can assist you in preparing and filing your regular tax returns.
Tax audits are difficult to deal with, but ALG can assist you by representing you before the IRS.
ALG Tax Solutions Features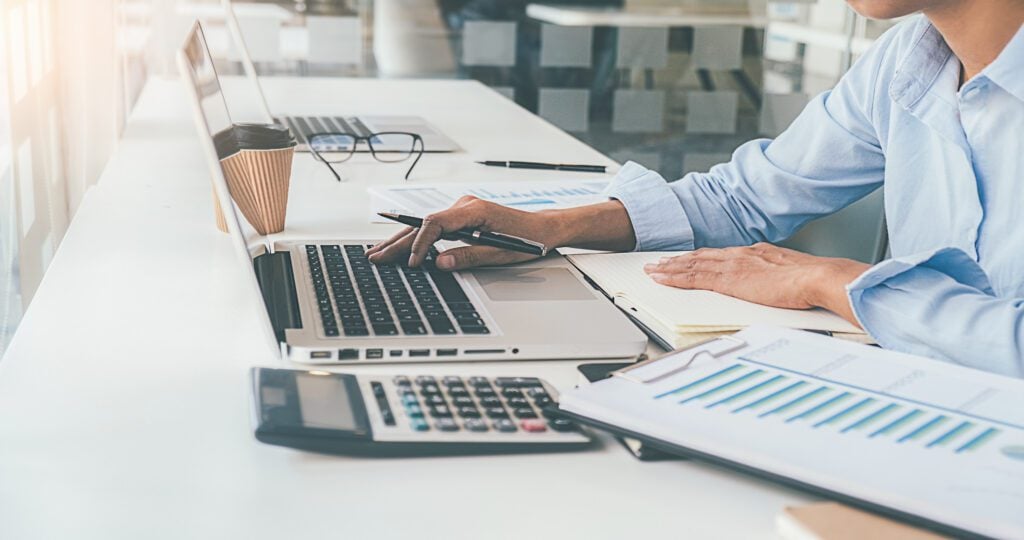 It should be noted that ALG Tax Solutions only has physical locations in Michigan. Despite this, the company provides tax resolution services to clients all over the country.
The amount of the minimum debt for relief, the average duration of the relief process, and the average amount of the relief process are not reported in the data. A free, no-obligation 10-minute phone consultation is provided by the organization as part of its free, no-obligation service, so you can obtain all the information you need.
ALG Tax Solutions: Application Process
When it comes to the tax resolution process, ALG Tax Solutions does not provide much information about it. One certain thing is that the service begins with a free 10-minute phone call that is free of charge and without any obligation.
According to industry standards, ALG Tax Solutions provides a free initial telephone consultation during which you can ask questions and discuss your tax debt situation.
To provide their services, ALG offers either fixed-price arrangements or hourly engagements. The point at which you would be required to pay the amount is unclear, however.
In most cases, tax relief firms will negotiate a deal with the IRS on your behalf. If you decide to proceed, you will usually be charged a fee.
If the company is successful, the tax obligation will be resolved. You may be able to eliminate all of your debt or reduce your liabilities to a significant extent.
How Much Does It Charge?
To meet the particular needs of each client, ALG Tax Solutions customizes its services accordingly. This involves offering both fixed-price contracts as well as hourly commitments every month. There would be an initial evaluation fee of $250 in the case of hourly engagements, followed by hourly service rates of $200 per hour in the case of hourly engagements.
ALG does not mention a satisfaction guarantee or a refund policy anywhere on its website, so you need to keep that in mind. You may find that if your issue is a basic one, they may honestly suggest to you that you seek a free do-it-yourself solution if the issue is fundamental enough.
Customers Experiences
ALG Tax Solutions offers a customer experience that is both a blessing and a curse. Despite having many tax-related tools and information on its website, it omits vital information.
In comparison with its competitors, ALG's website is comprehensive and user-friendly. In addition to service descriptions, tax tools and calculators, a blog, and more, their website offers a variety of information. Other key elements are missing, such as the fee structure, success statistics, and a description of the debt resolution process.
For inquiries or initial consultations, the company provides a phone number and an online form.
You can reach out to ALG Tax Solutions through Facebook and LinkedIn if you need extra assistance.
To assist with tax concerns, ALG offers free e-books, useful tools, and calculators. Additionally, they maintain an educational blog on tax resolution and other tax-related topics. Lastly, ALG's website provides a tax letter decoder that enables potential clients to determine the severity of the problem.
Client information can be shared remotely using client portals, DropBox, email, phone, and regular mail.
Stability And Reliability
With over ten years of experience in tax debt resolution, ALG Tax Solutions has helped over 15,000 customers obtain peace of mind.
This firm is a member of the American Institute of CPAs, the Michigan Association of CPAs, and the Better Business Bureau. In contrast, ALG does not appear to be a member of any professional organizations associated with taxation, such as the American Society of Tax Problem Solvers, the National Association of Enrolled Agents, or the National Association of Tax Professionals.
ALG Tax Solutions Review By The BBB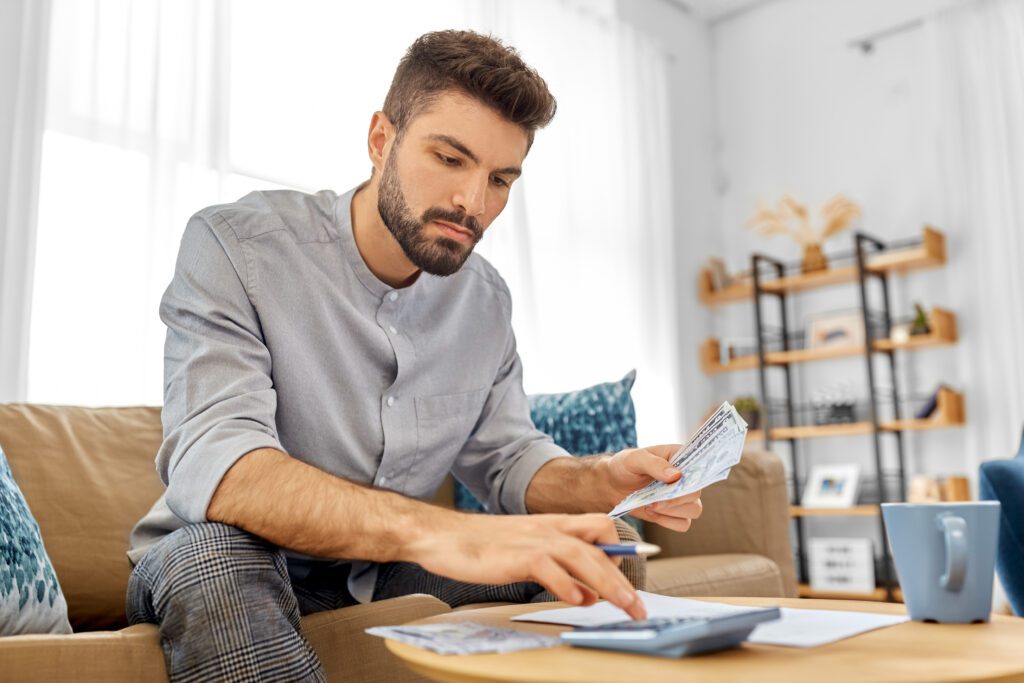 Trustpilot has rated ALG Tax Solutions 4.7/5 based on 36 reviews. It appears that customers value precise explanations, patience, and comprehensive tax assistance when dealing with their taxes. The reviews do not contain any negative remarks. Instead, they often complement the knowledge and skills of ALG's tax professionals, as well as the timely and effective communication they provide.
According to the Better Business Bureau, ALG Tax Solutions is rated A+, but there are currently no relevant client reviews for the company.
The company provides a variety of tax services to consumers, including tax preparation, tax audits, and tax settlements. Although they do not explicitly disclose the price for their tax settlement services, you are welcome to contact them personally for a free 10-minute consultation. Due to the unique nature of each case, fees will vary. It is always advisable to discuss your particular circumstances with a lawyer before signing any contract.
ALG Tax Solutions
ALG Tax Solutions Review
The company provides a variety of tax services to consumers, including tax preparation, tax audits, and tax settlements. Although they do not explicitly disclose the price for their tax settlement services, you are welcome to contact them personally for a free 10-minute consultation.