Thanksgiving weekend is a time to relax and enjoy family. It's a time for watching football, eating turkey and grandma's famous casserole, and taking long afternoon naps.
This Thanksgiving, save money with these 11 tips. With careful planning, you can stick to your budget and still enjoy all the holiday has to offer. From thoughtful gift-giving to smart menu choices, a little preparation goes a long way.
1. Plan your holiday ahead of time.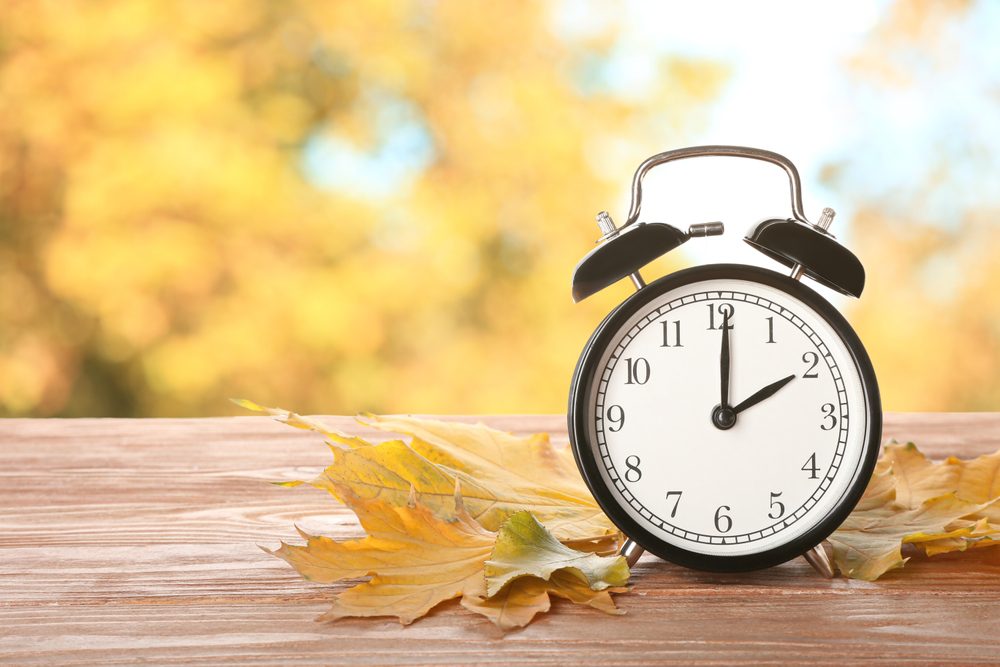 The holidays are upon us and that means spending time with family, eating too much food, and, of course, spending money. How you spend money on Thanksgiving weekend can set the tone for the kind of financial habits you'll have for the rest of the year.
As you think about your holiday plans and budget, make a list of everything you want to do between now and the new year. This can include travel, gifts, food, parties, and traditions. Then, take some time to prioritize your holiday wish list. This way, you can make adjustments to your budget as needed and know what items are most important to you.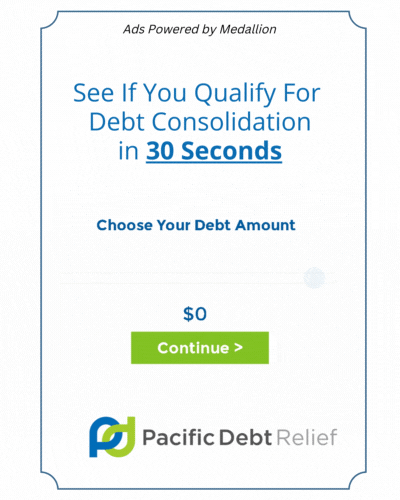 For example, if you know you want big, homemade Thanksgiving and Christmas dinners, one way to save money during the holidays is to scale back on seasonal decorations and instead focus on preparing big, homemade meals.
Another option this Thanksgiving, instead of spending money on Christmas gifts, consider taking a trip to visit family members you haven't seen in a while. Planning for what is important to you will make the holiday season more enjoyable for everyone.
2. Make a budget and check it often.
Creating a budget before Thanksgiving will help you stay on track with your spending during the festive season. This way, you'll know exactly how much you can afford to spend on gifts, food, and other holiday expenses.
When you find yourself going over budget, it's time to make some adjustments. Keep in mind that it's perfectly fine to cut back on certain expenses to make more room for what's important to you. And when you've already made those tough decisions ahead of time, sticking to your budget will be a breeze when you're grocery shopping or browsing good deals online.
3. Become a smart shopper.
It's that time of year again when everyone goes crazy for Black Friday and Cyber Monday deals. But before you start spending, there are a few things you should keep in mind. First, make sure you're only buying things you need or were planning to buy anyway. There's no point in getting a great deal on something you don't want or need.
As Black Friday and Cyber Monday approach, be aware that many shoppers end up spending more than they originally planned. With prices expected to rise this year, it's important to be mindful of your budget.
When it comes to getting good deals on your holiday shopping, advanced research and a solid game plan are key. Make a list of the best sales online and in stores, then stick to it when you start shopping. It's easy to get sidetracked by flashy sale signs but remember: no deal is worth going into debt for.
4. Don't overdo it with the decorations.

This holiday season, don't stress about making your home look like it's straight out of a magazine. There are plenty of ways to make your space feel festive without spending a fortune on decorations. Keep things simple and enjoy the time with your loved ones.
Making Thanksgiving decorations with your kids is a fun way to get them into the holiday spirit. One easy activity is to have them trace their hands to make paper turkeys. You can also go outside and gather pinecones from the backyard for a pretty centerpiece. Or, check out the dollar store for budget-friendly decorations. Another idea is to stretch a roll of butcher paper across the table with prompts like "I'm thankful for . . ." and place markers or crayons on the table for guests to write their answers.
Now that Thanksgiving is just around the corner, it's time to start thinking about how we can make the holiday more about thankfulness and less about material things.
5. Reducing the variety of drinks is a good idea.
Offering a limited selection of drinks at your event can save money and simplify decision-making for guests. Too many options can be expensive and overwhelming. Dehydration won't be an issue with fewer drink choices, and your budget will be grateful.
6. Simple dinners are best.
There's nothing quite like Thanksgiving leftovers. Whether it's turkey sandwiches or pumpkin pie, they're always a welcome sight after a big holiday meal. But sometimes you can end up with more leftovers than you know what to do with.
By taking the time to think through how much food we need, we can save both money and food. This is especially true during holidays like this Thanksgiving when there tends to be an abundance of food.
7. Make use of generic brands.
One way to save money on your Thanksgiving dinner is to buy generic brands. These products often have the same ingredients as their name-brand counterparts, but they cost less because they are not as heavily advertised.
Unless you want Aunt Mildred to know that you used store-brand spices for the pumpkin pie, make sure she doesn't rifle through your cabinets or trash. She'll be proud of you for still using the family recipe, so there's no need to let her know about your little secret.
8. Let's have a potluck.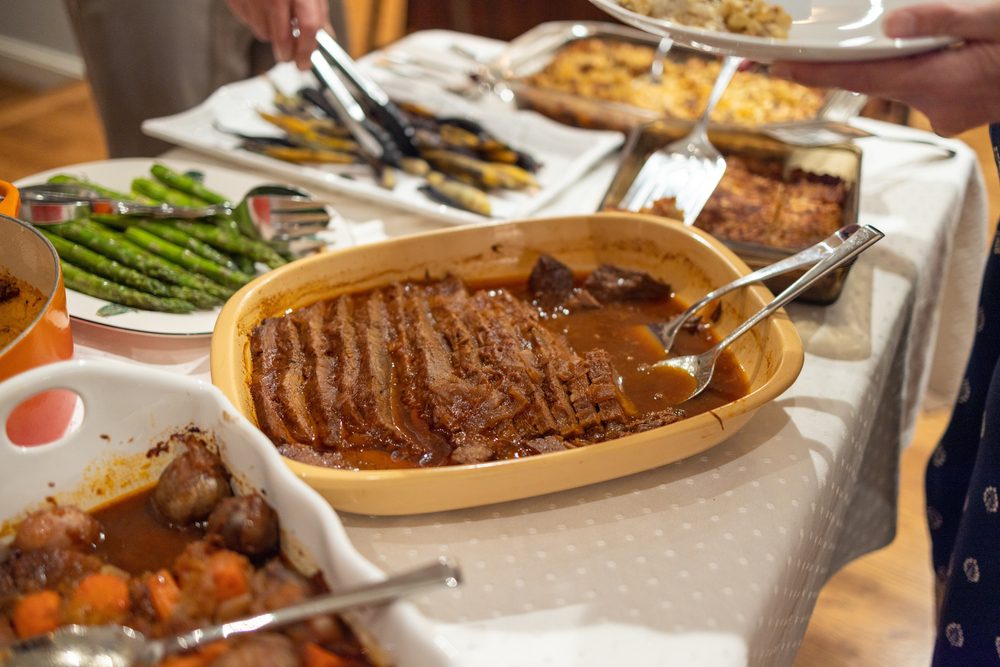 When you are hosting a gathering, you may feel pressure to prepare all the food yourself. However, you can take this burden off of your shoulders by allowing others to contribute.
No matter where they're coming from, guests can help make the holiday season less stressful by pitching in with food and preparation. It's nice to be able to cover the costs of groceries, but having visitors contribute to the meal planning and cooking can lighten the load. A little extra help goes a long way toward making everyone's holiday more enjoyable.
9. Be open to invitations from others.
If you get an invitation to join family or friends at someone else's place for Thanksgiving, you should take it, it is really fun to be a guest, and it will be cheaper.
Bringing a dish to Thanksgiving and helping with cleanup is a great way to express your gratitude. You can enjoy all the best parts of the holiday without spending a lot of money or time cleaning your house.
10. Make a difference by volunteering.
Giving back this Thanksgiving doesn't have to be complicated. You can start by simply donating to your local soup kitchen or homeless shelter. Plus, you can invite your friends and family along to help out. By doing this, you might just create a new favorite Thanksgiving tradition.
11. Keep your focus on the important things.
The holidays are always more enjoyable when there's less stress and fewer activities crammed into them. Having less to do gives us more time to relax and enjoy the season.
Now that Thanksgiving is just around the corner, take some time to slow down and appreciate all the good in your life. Make room in your schedule and your budget for a little extra leisure time. Breathe deeply and savor all the happiness that surrounds you.
By taking the time to appreciate all the great things in your life, you'll be less likely to spend money on things you don't need and more content with what you already have.